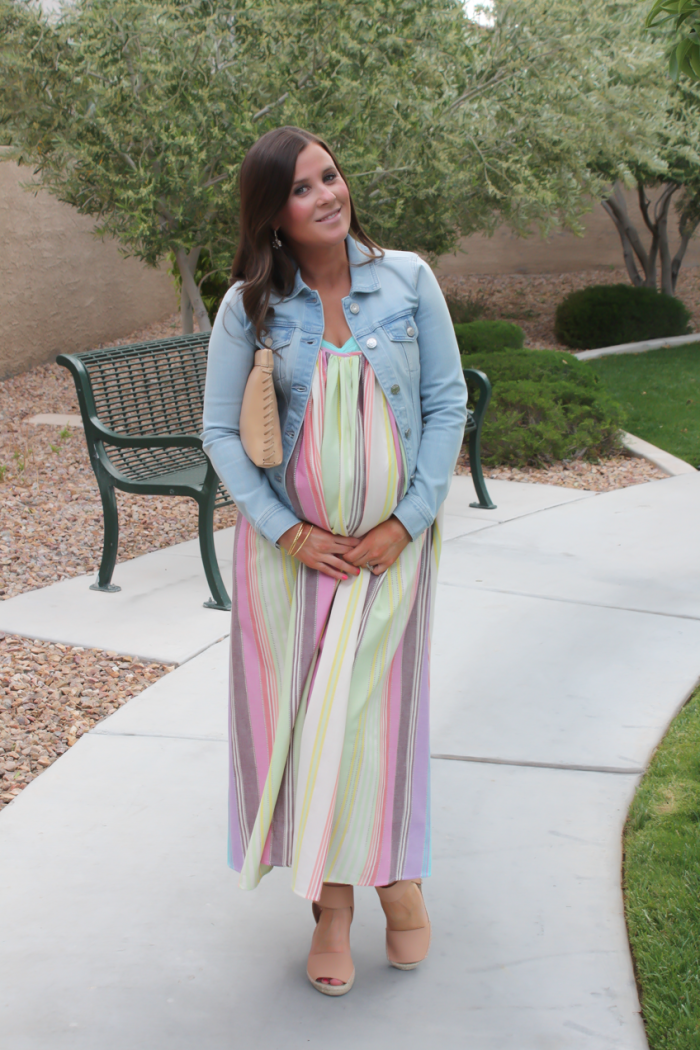 Hello, Friday!  Time to put another crazy week behind us and take one step closer to summer!  I'm so ready to start sleeping in with Ava each morning.  Of course, she is totally your typical kid that's up with the sun on the weekends and needs me to physically wake her on school days.  What is that phenomenon?!  Either way, summer is so close we can taste it!  Oh – and summer means baby, too!  Whew, another week in the books as we count on down to baby's arrival, too!
As you can probably tell, this dress is just perfect for me right now and again this summer.  It's bright, it's pretty, it's fun, and it FITS.  Yes, please.  I love the light touches of pink, blue, and yellow all coming together, too.  This dress is very forgiving so I suggest sizing down.  I'm in an XS, bump and all.  I also opted for a lace cover over my bra so I could keep things covered but in a pretty and subtle way.  Topped it off with tan sandals and a clutch, and this is spring and summer perfection for me.
Have a wonderful weekend, everyone!!!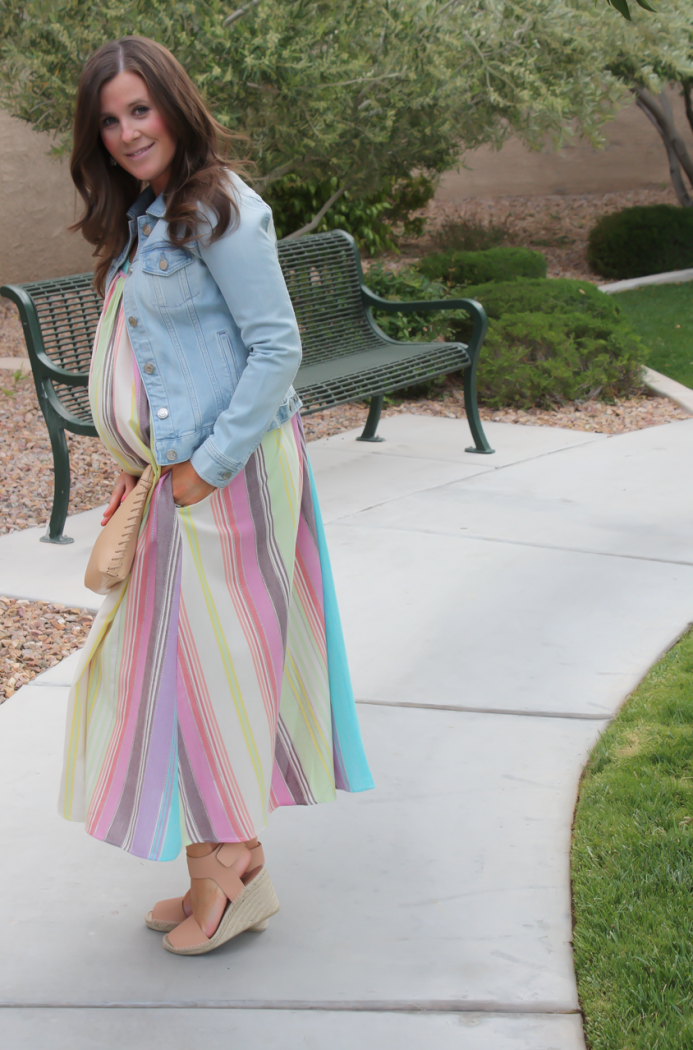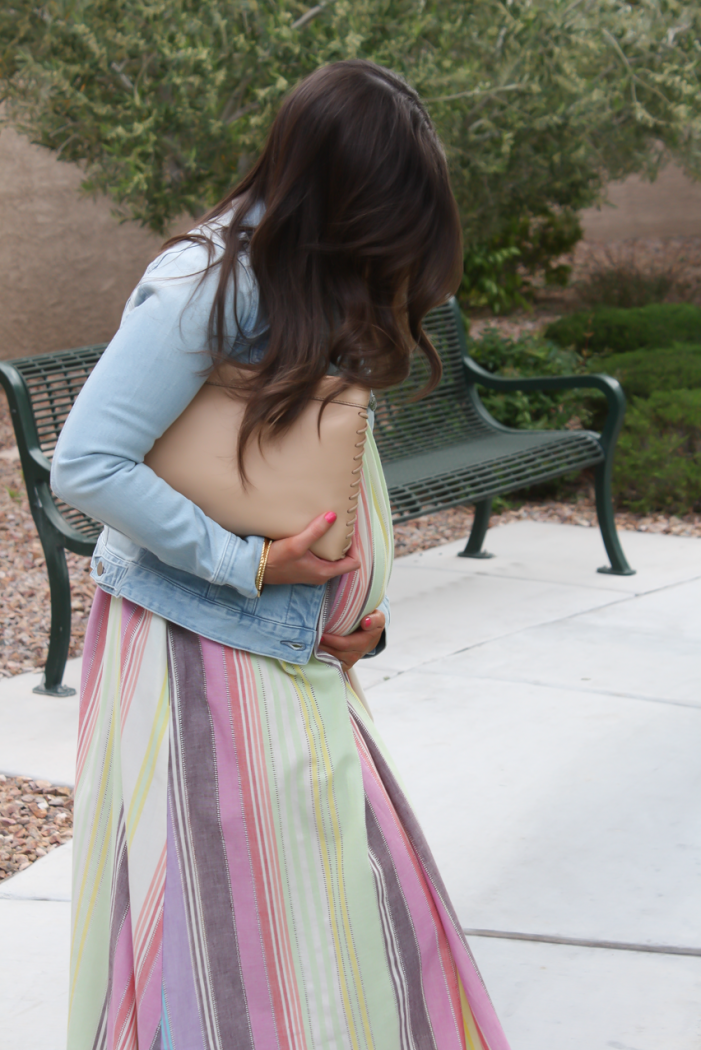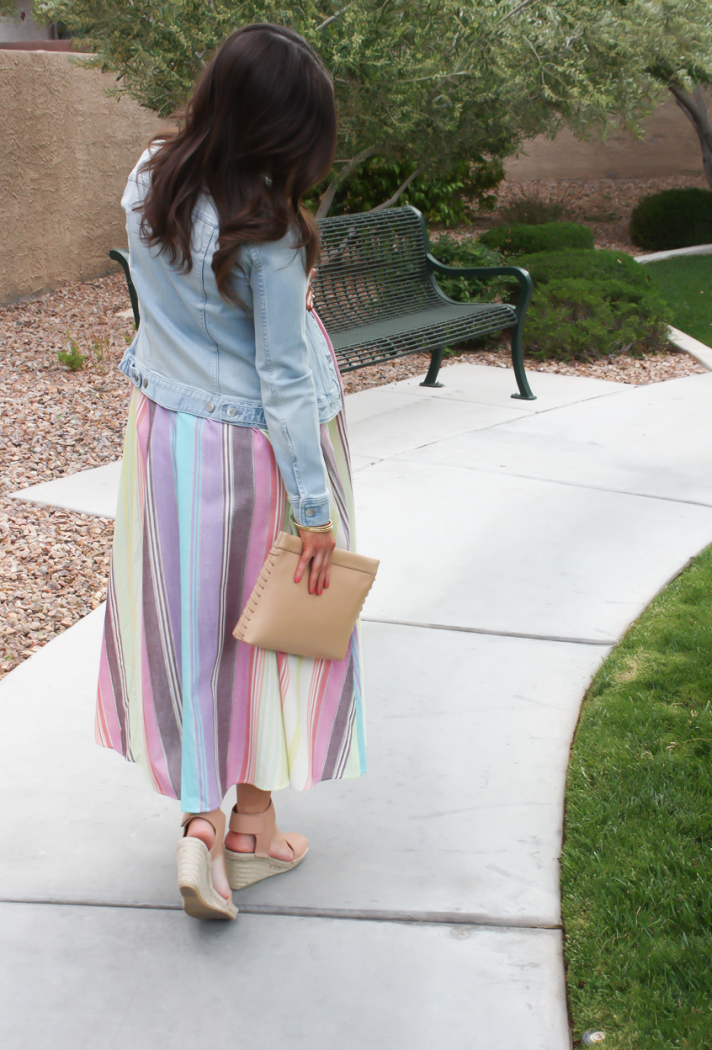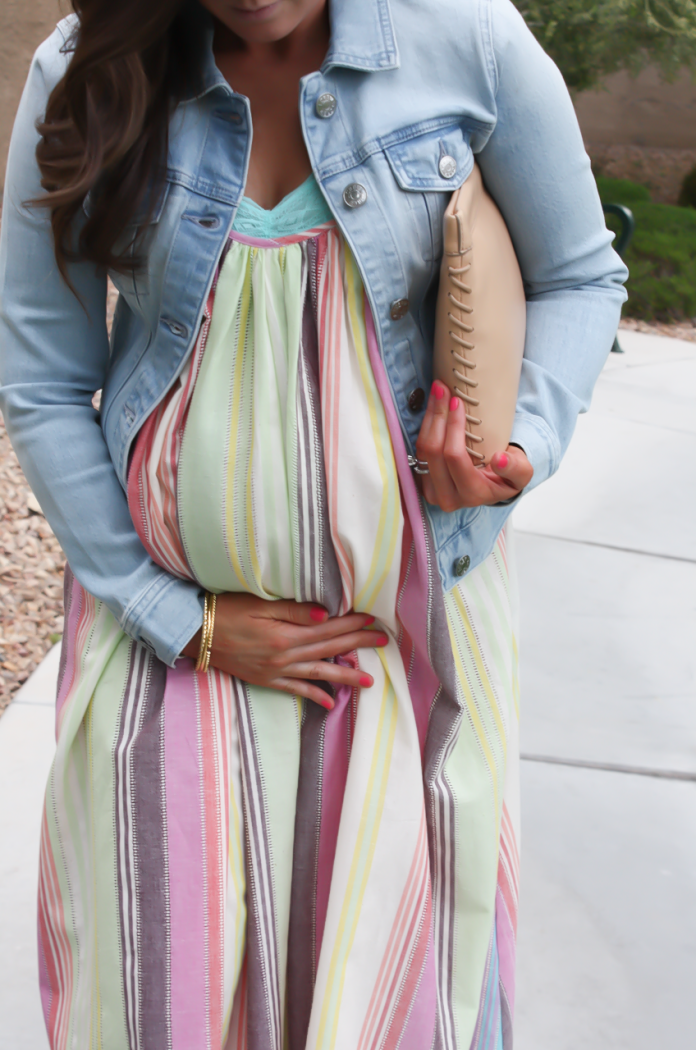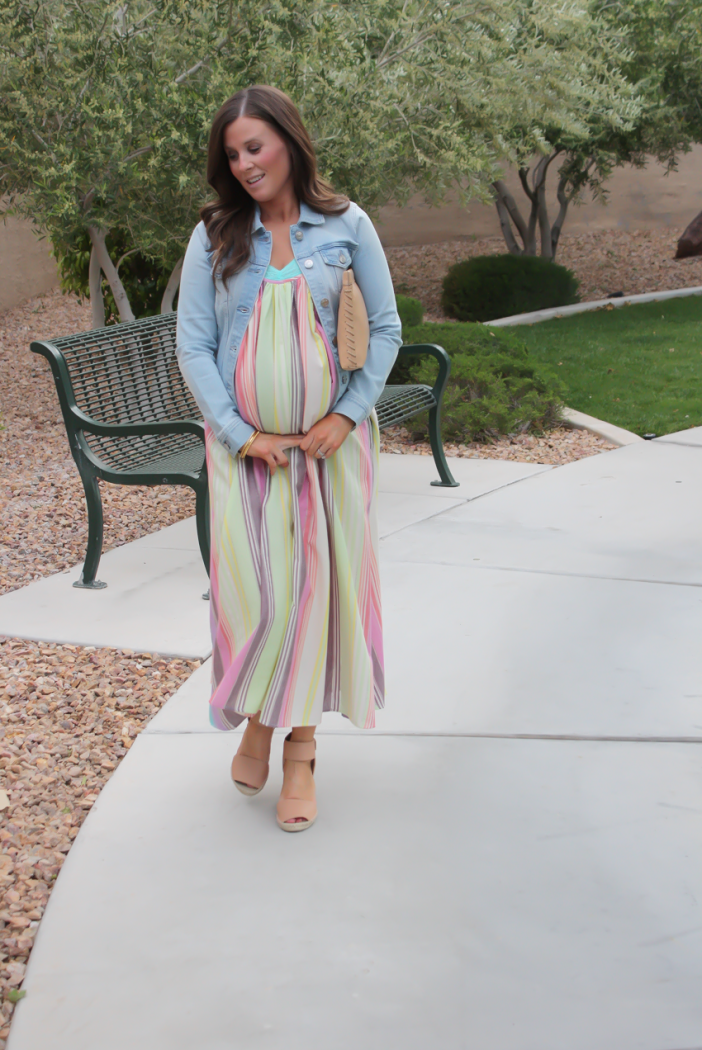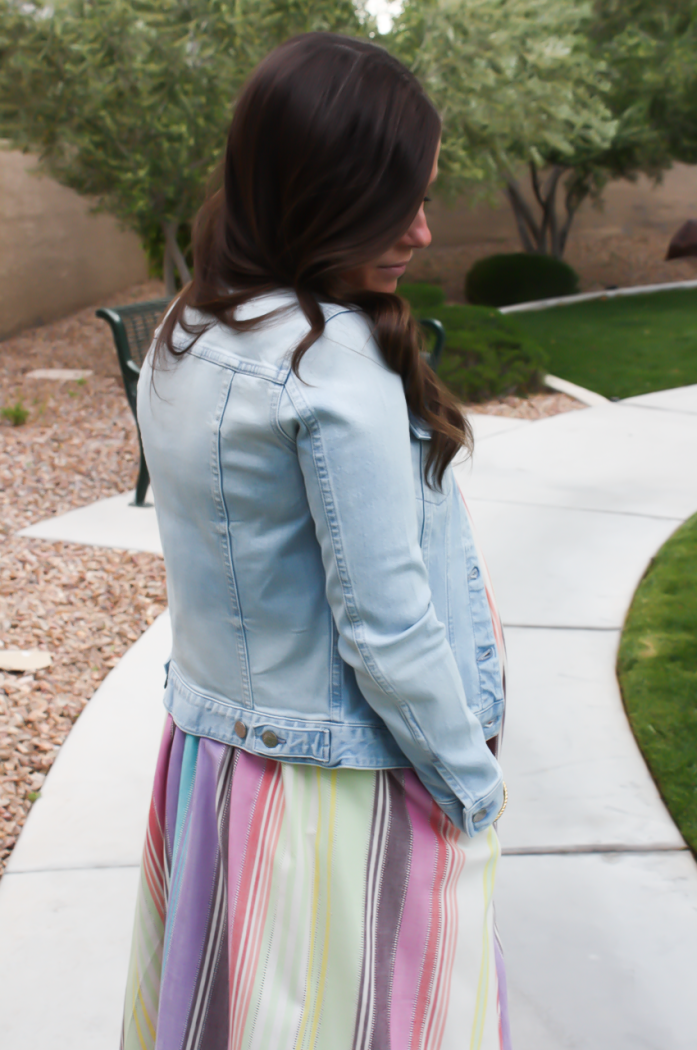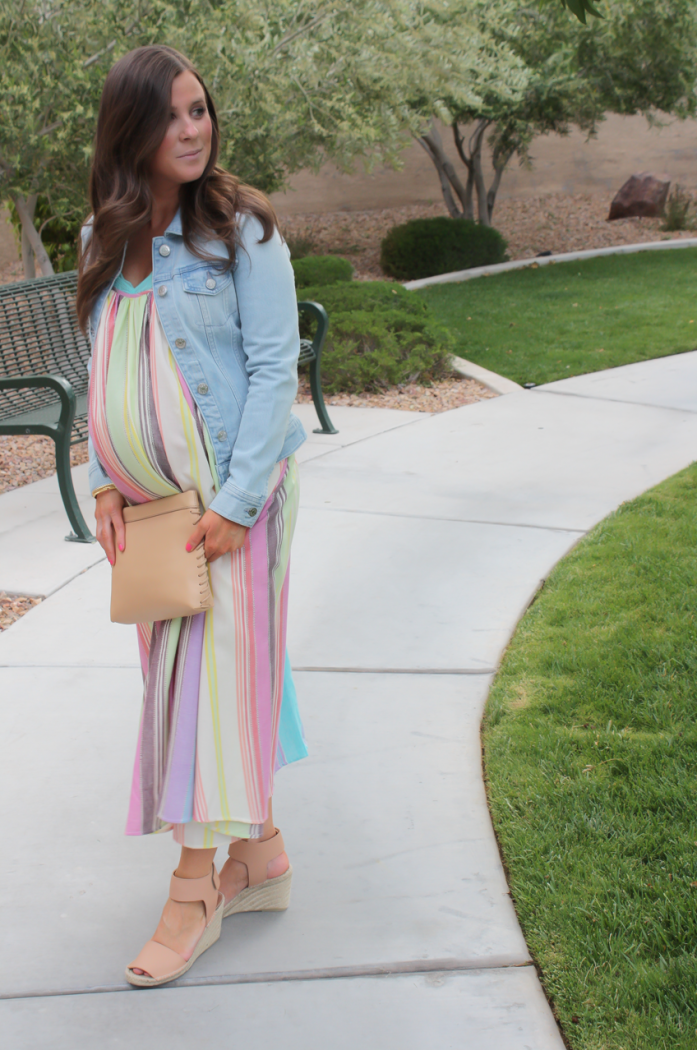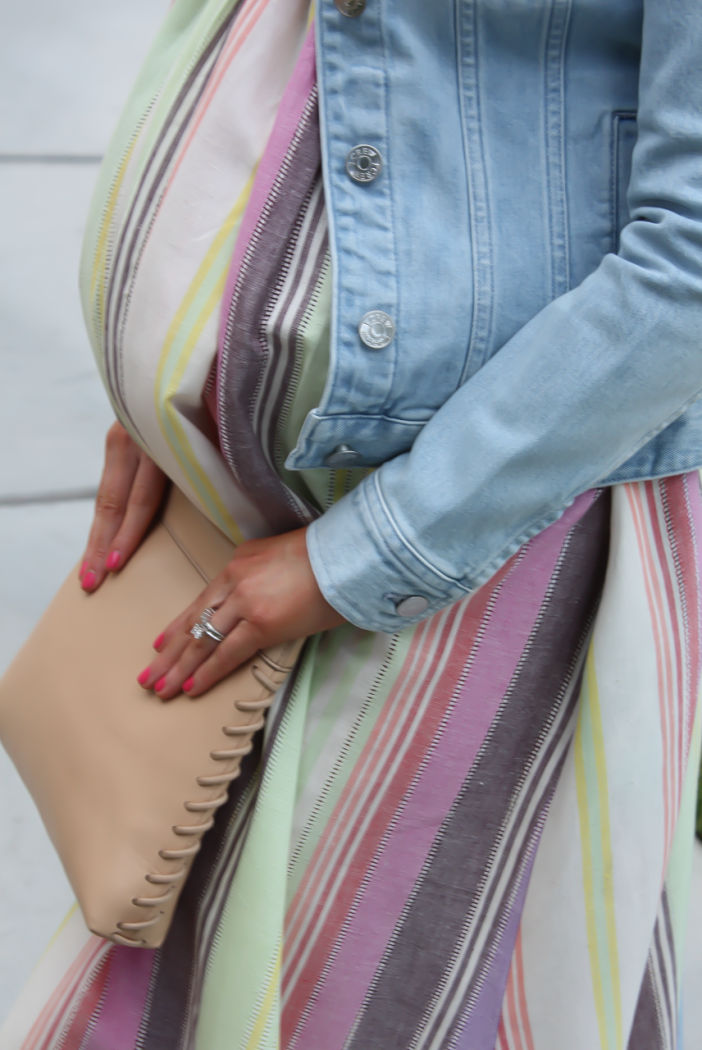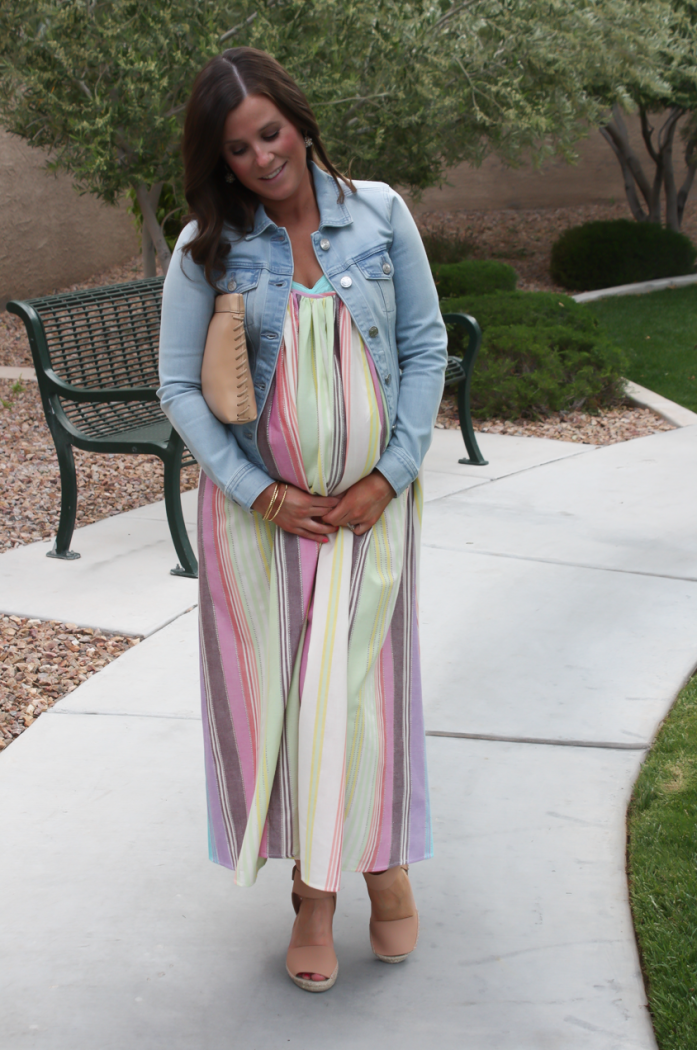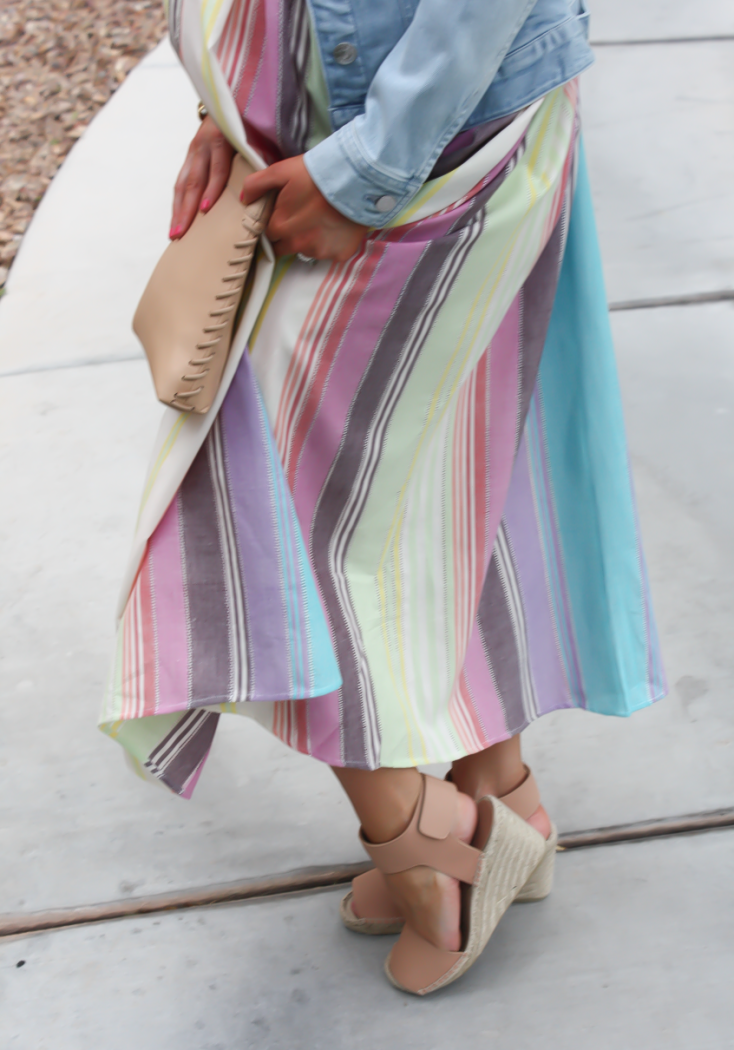 Mara Hoffman : Dress, here  |  J.Crew : Denim Jacket  |  Vince : Espadrilles, here  |  J.Crew : Clutch, try this  |  Victoria's Secret : Bralette