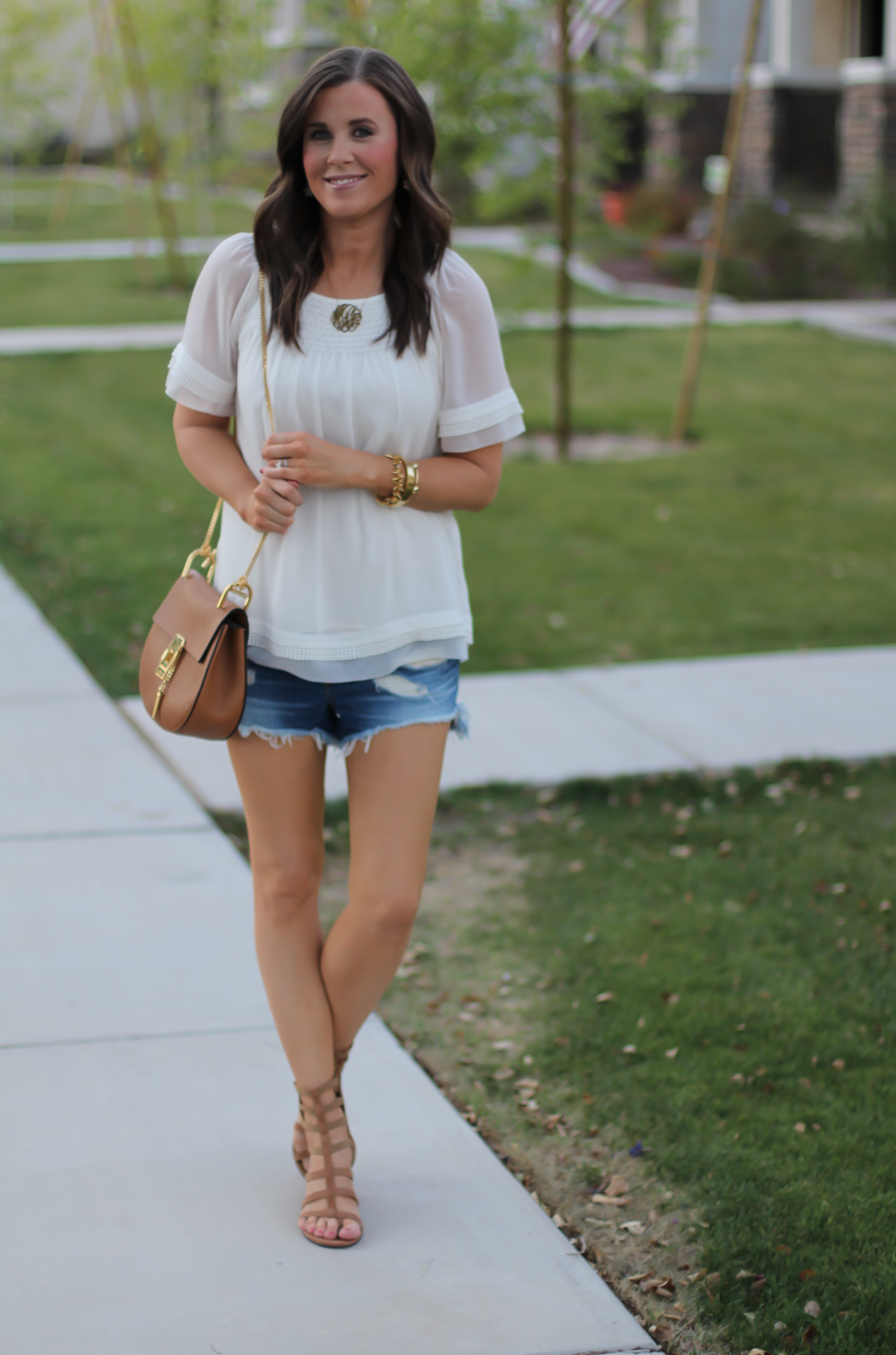 Well, friends, it was big news here in Phoenix yesterday that we finally broke into the 100* bracket and it was hoooooot.  I mean, I know we just spent 3 years in Las Vegas but there is something about a really hot day that will always knock me off my feet.  Especially in May!  Whew!  I ran to the post office with Grace and that cute little sweatshirt turned out to be a bad choice.  And, if it appears as though I'm wearing these shorts a lot, it's because I am.  I really love them a lot!
There is something about a ivory blouse that will always find it's way home with me.  Obviously, this one can easily be dressed up but I am feeling super casual lately and I loved the way it looked with these distressed shorts.
Is anyone else feeling like it's summer where they live?  Phew – we are going to be hibernating here in a few weeks!
Have a great day, everyone!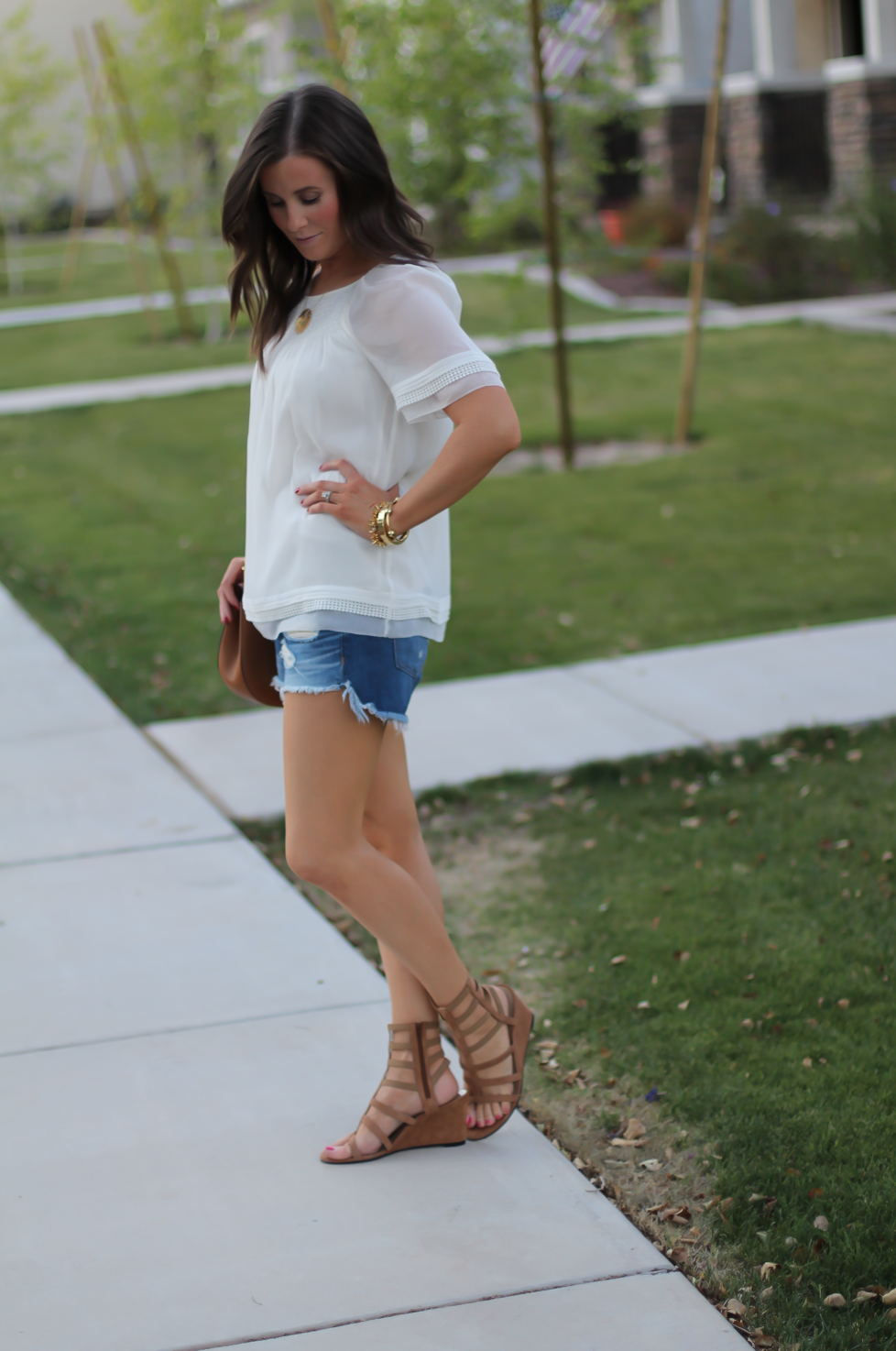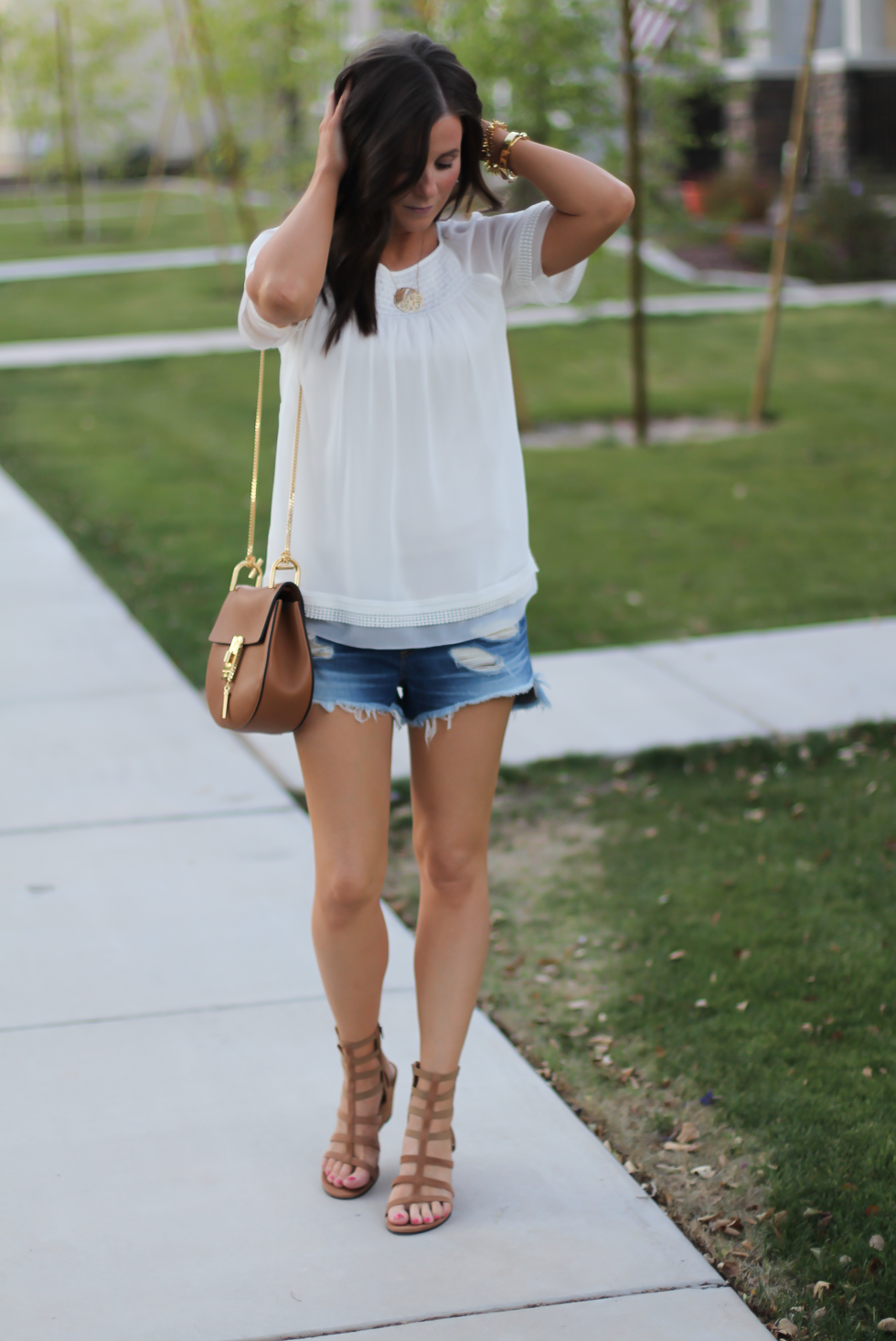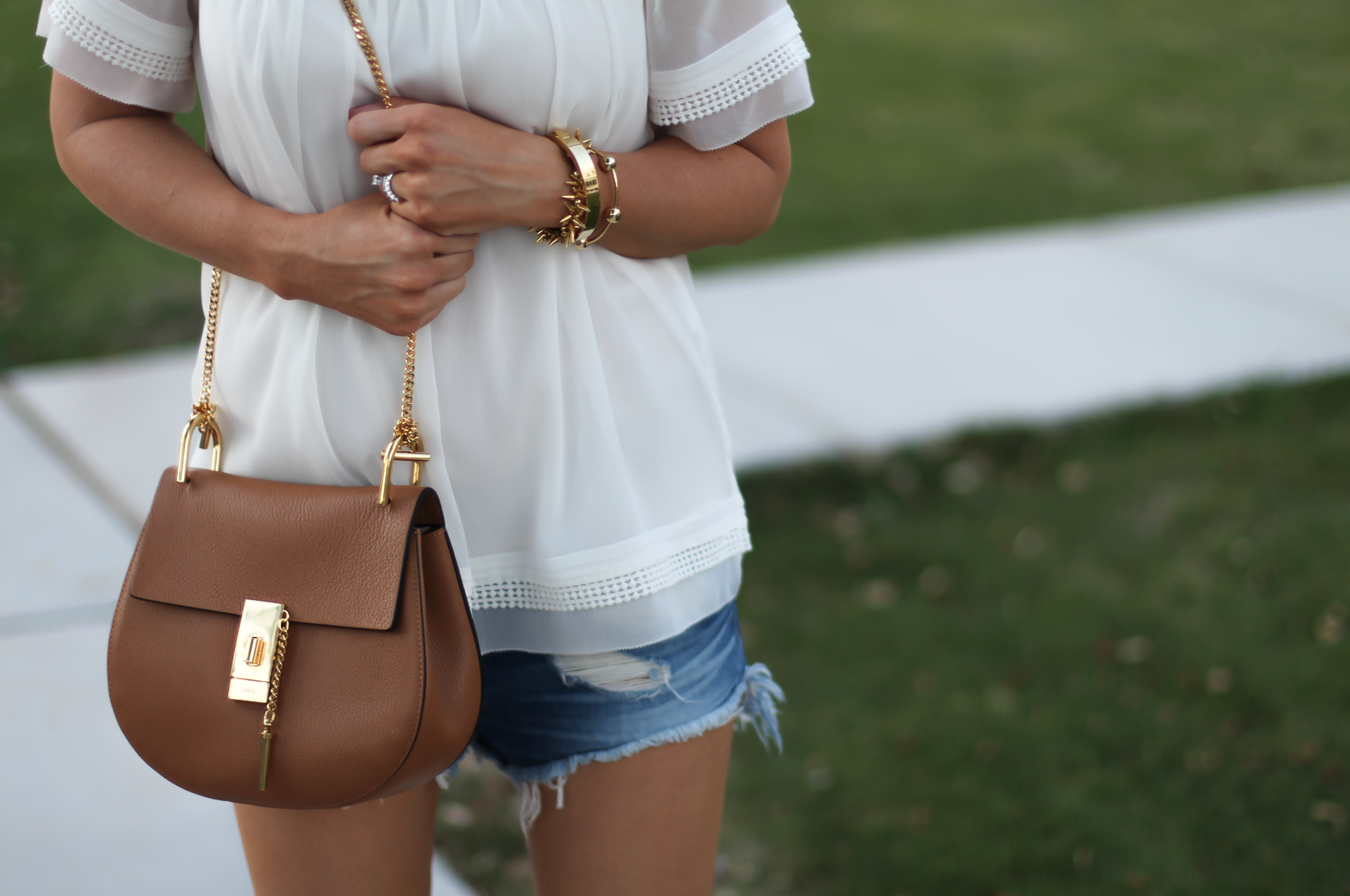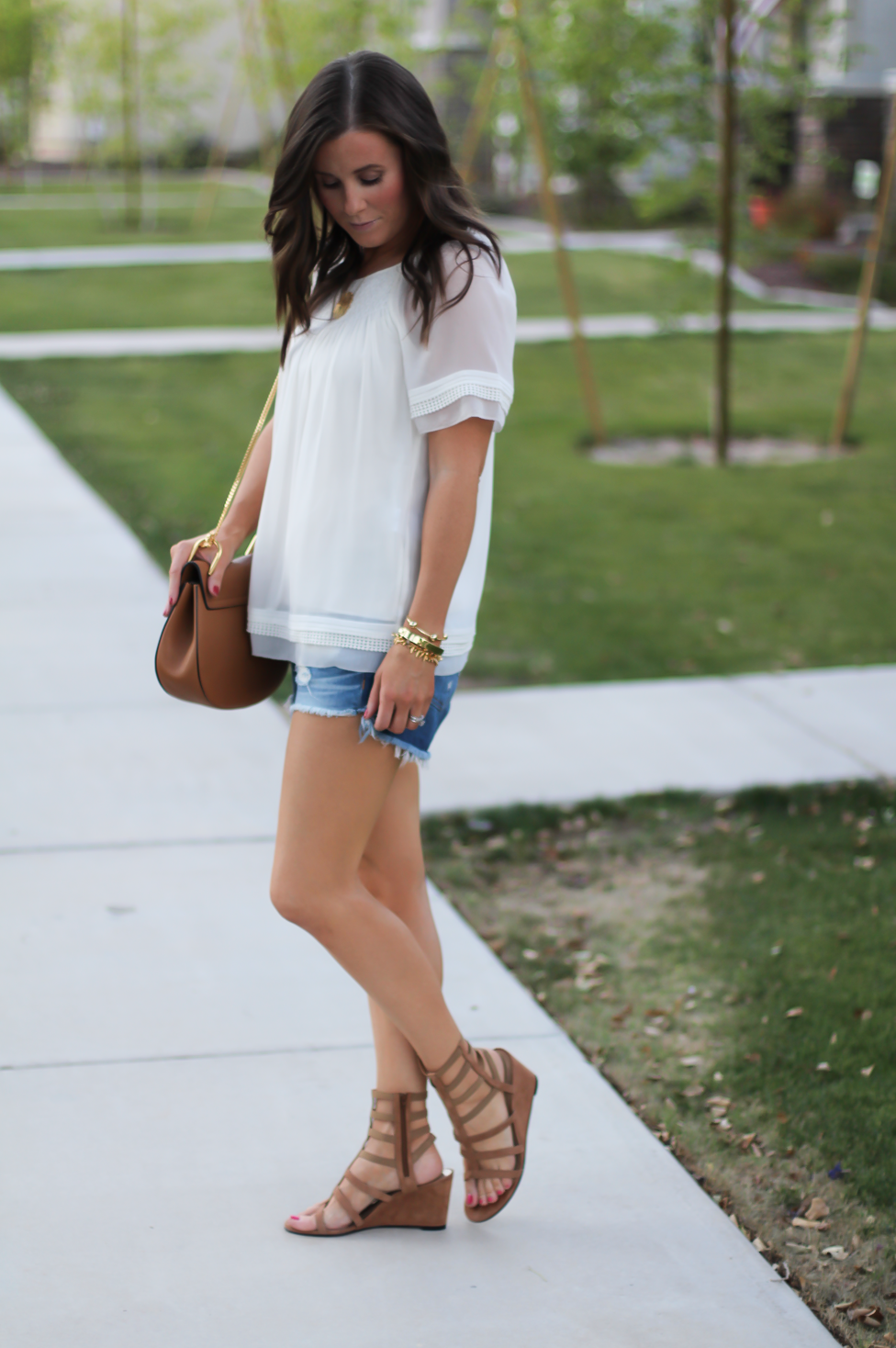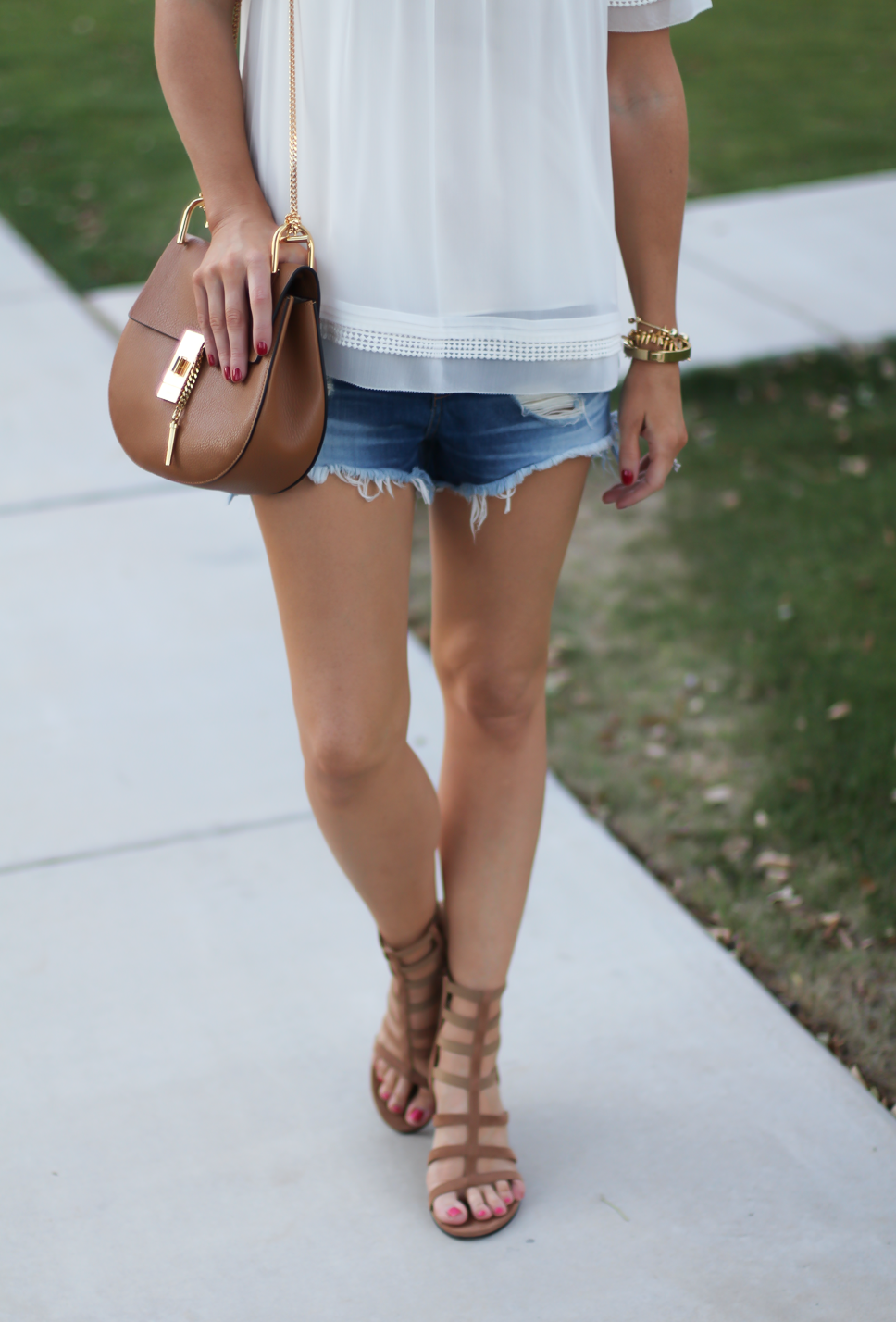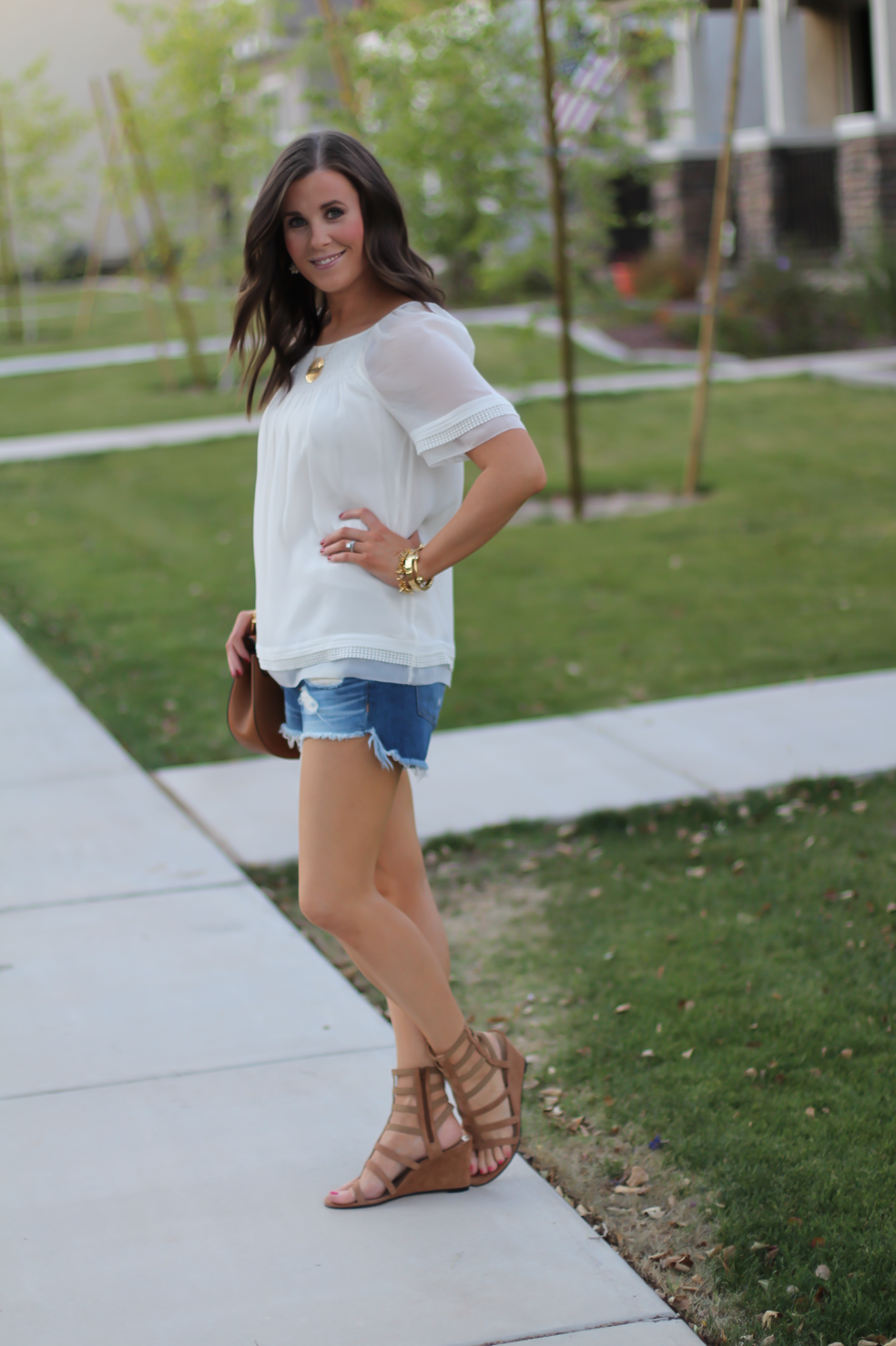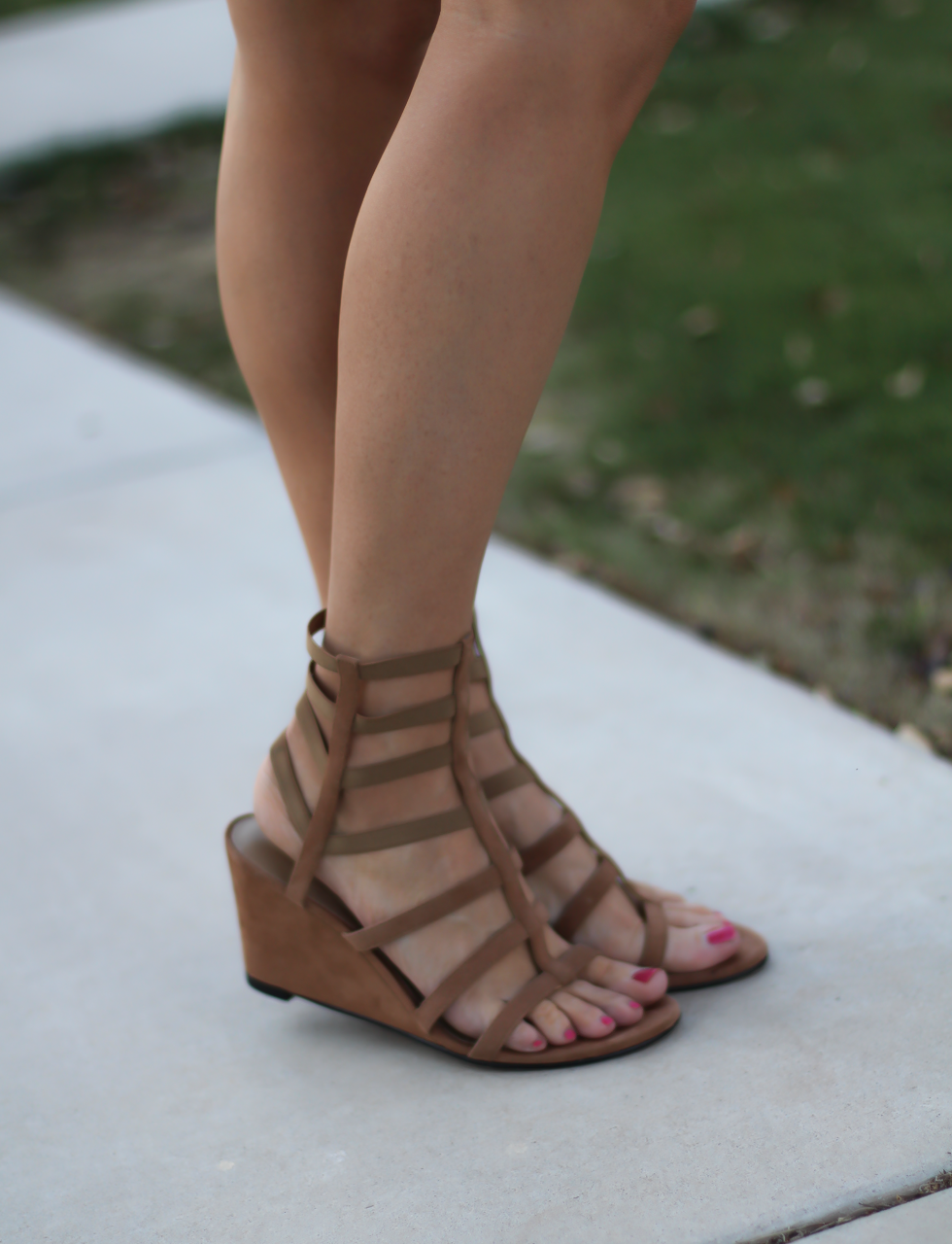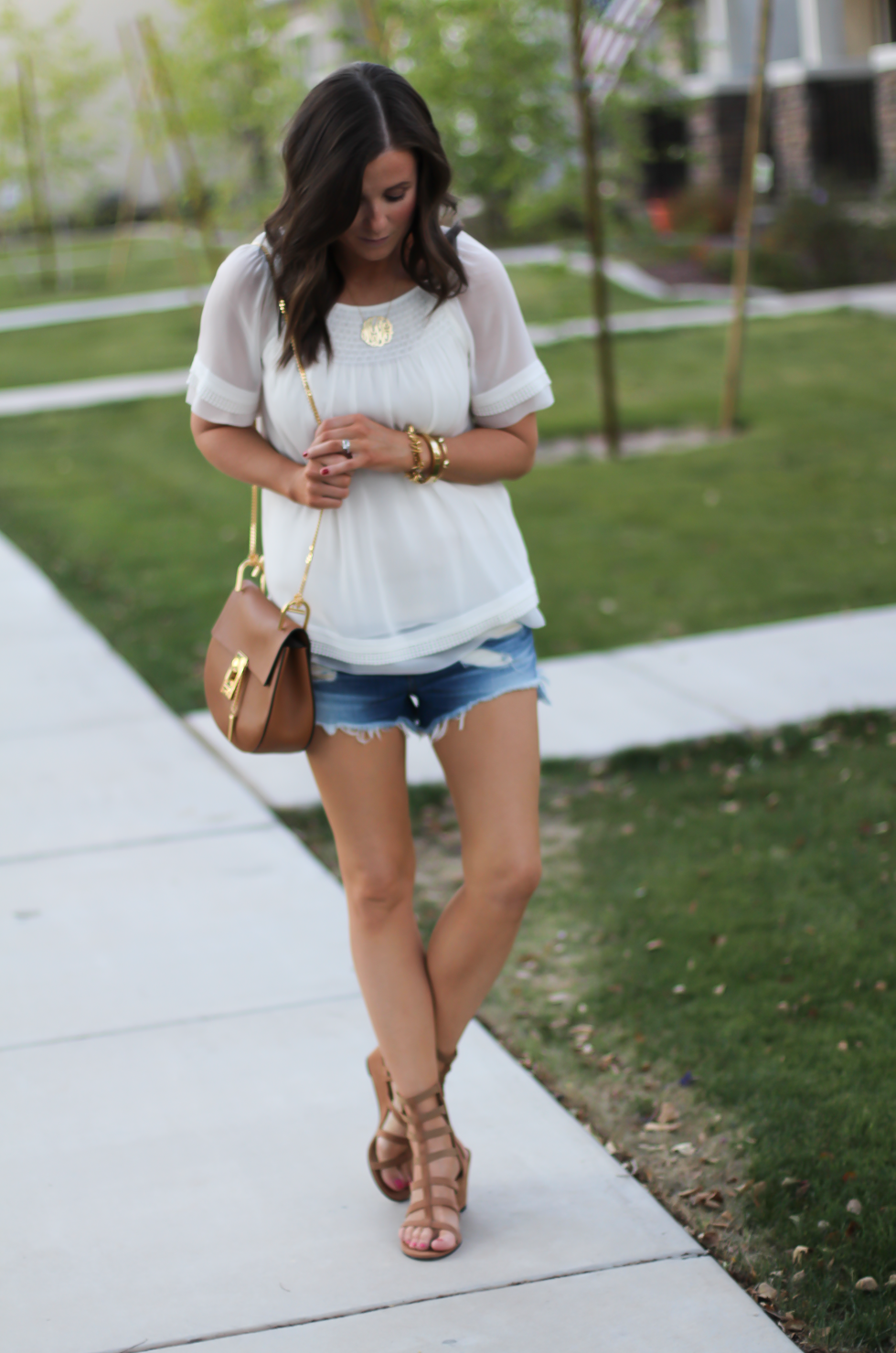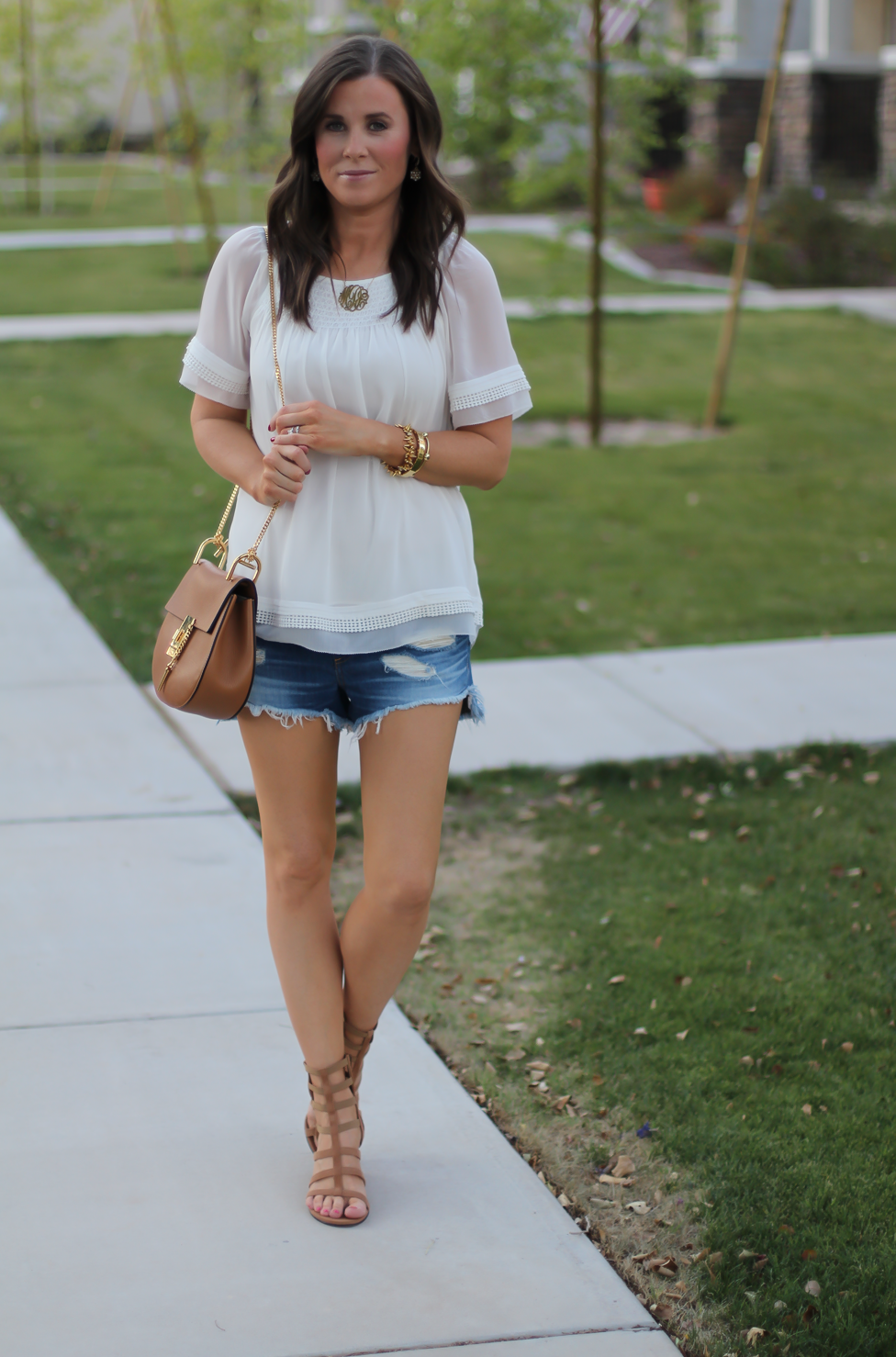 Banana Republic : Ivory Blouse (TTS, I'm wearing an XS)  |  Rag & Bone : Denim Shorts, here (20% off!), similar here, here  |  Stuart Weitzman : Sandals, tall style here (on sale!), similar here, similar flat heel style here  |  Chloe : Bag, try this, this (Target!)
How cute is this popover?  Often times, I find this style shirt to be overwhelming but this one fits pretty well!!!  It's a more generous fit but a little half tuck makes it super cute!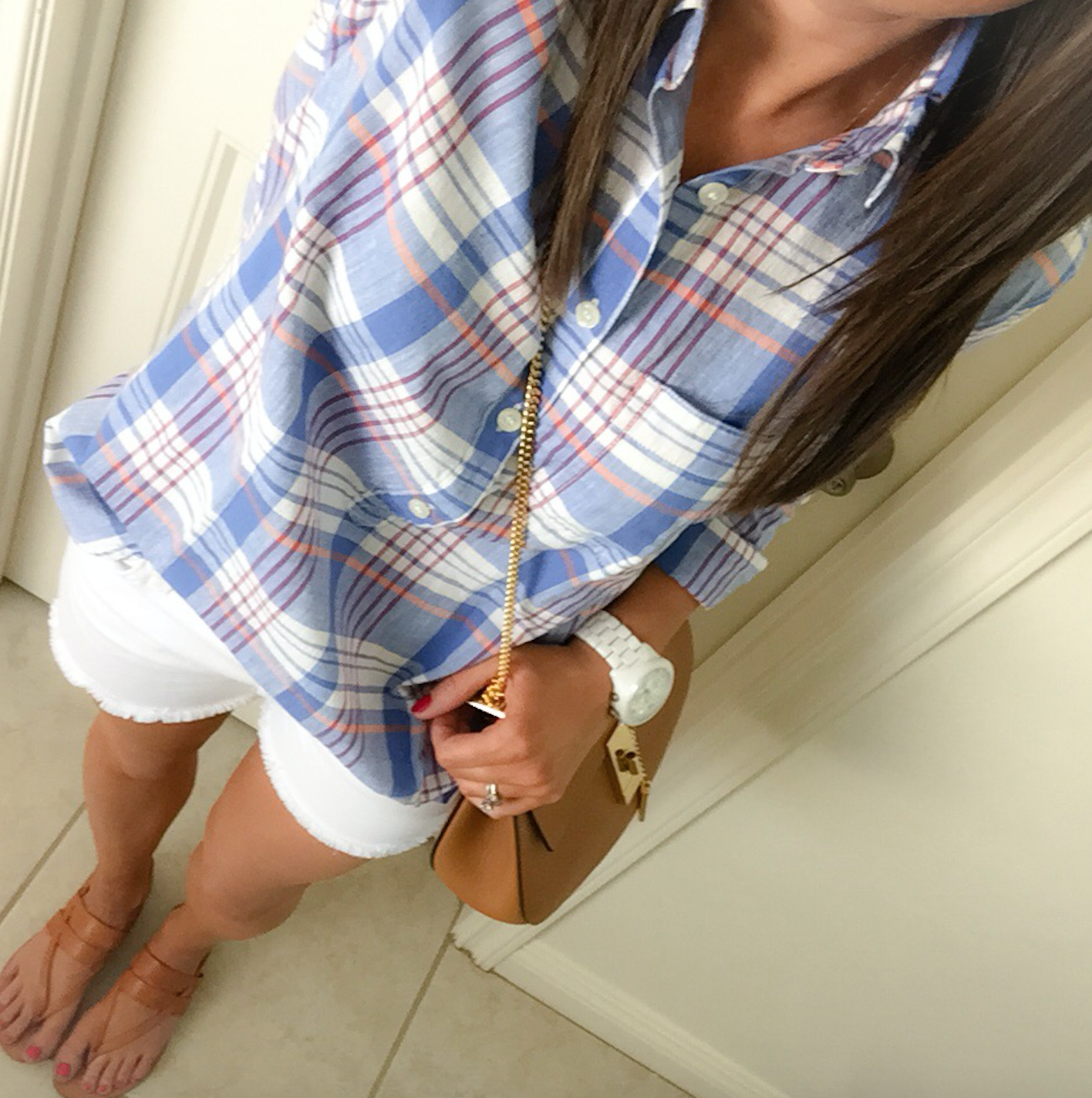 Factory Popover (I'm wearing an XS)  |  White Denim Shorts (TTS – I'm wearing a 26)  |  Joie Sandals  |  Chloe Bag  |  Michael Kors Watch, try this