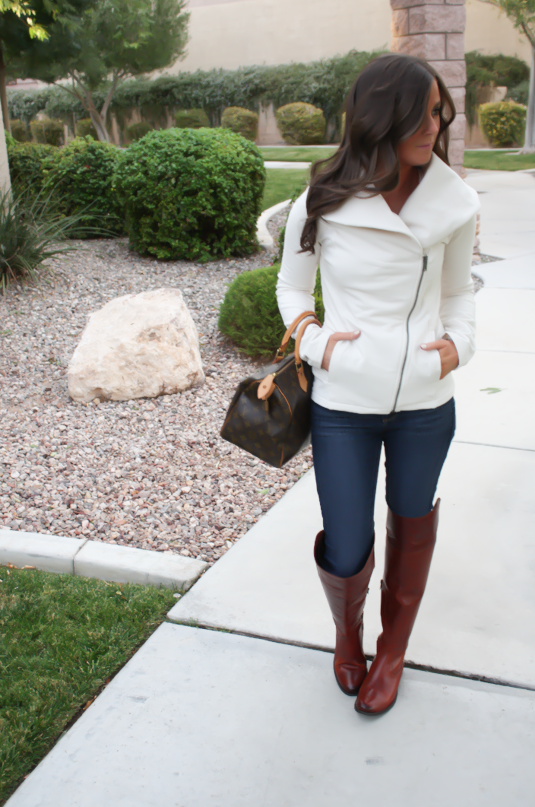 Target, 2.0?!  I obviously had some good luck this past weekend when I was running into Target for…well…I'm sure a cart load of stuff I didn't need.  You know how it goes!
Okay, so I have this major obsession with big collars and I especially love it when they have a little bit of volume to them as well.  This jacket is so cute and while I could ramble on about all the small features I love, I should really just tell you that it's soft and comfortable as heck.  The only complaint I have is that there was only one color available…and we all know I like to buy multiples of things I love!
I love that I brought out my first Louis that Curt ever bought for me for today's pictures.  I still keep it tucked away in a dust bag when I'm not using it…which is fairly often since I carry around my Neverfull everyday.  Curt gave my the speedy for our first Christmas together as a married couple in 2004 and I hope little Miss Ava wants to carry it someday.  Her vintage collection should be pretty fab when I'm ready to pass it all down, if I do say so myself!
For those celebrating today's candy filled holiday, Happy Halloween!  I'll try and share a picture of Ava's costume tomorrow on Instagram…assuming her excitement keeps her still for a mere moment before the candy kicks in…
Have a great Thursday!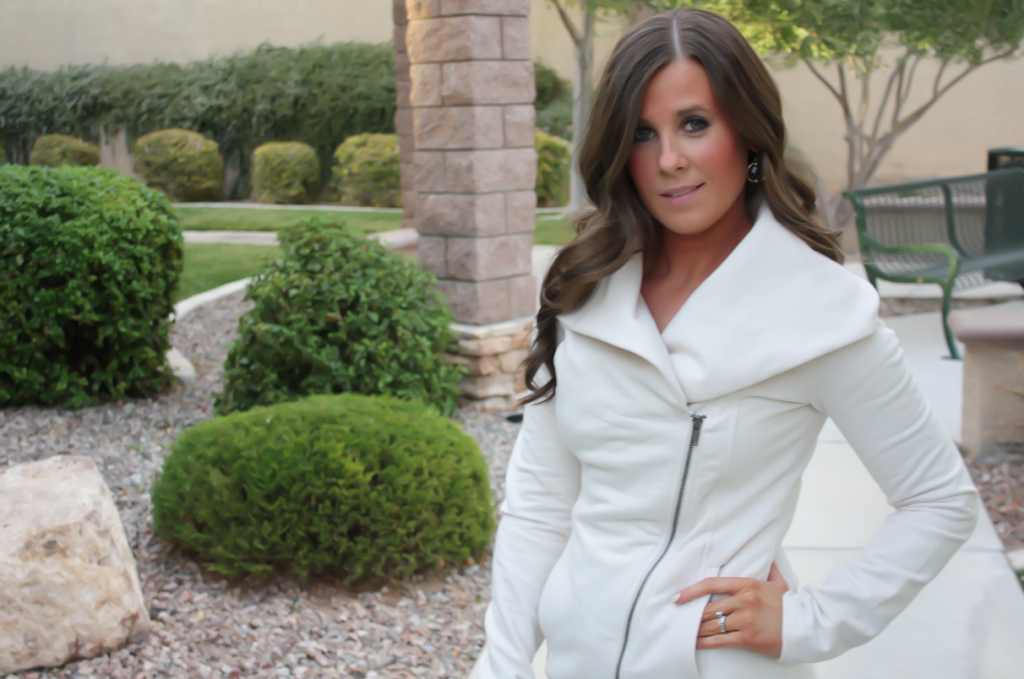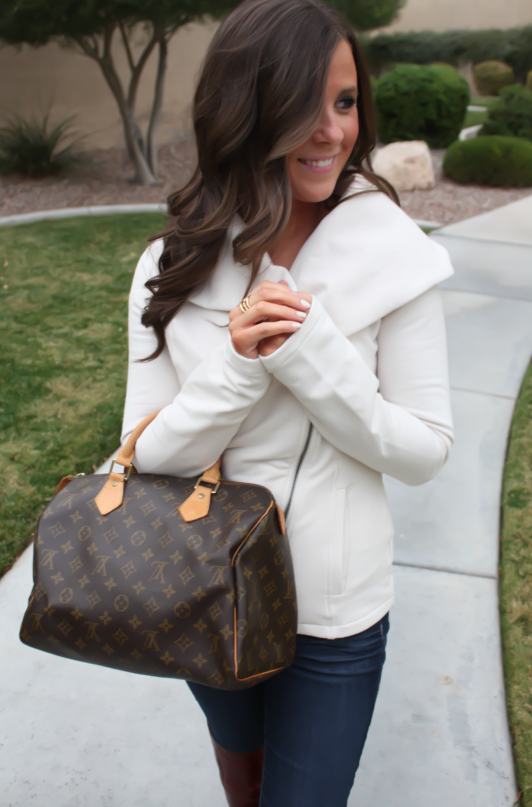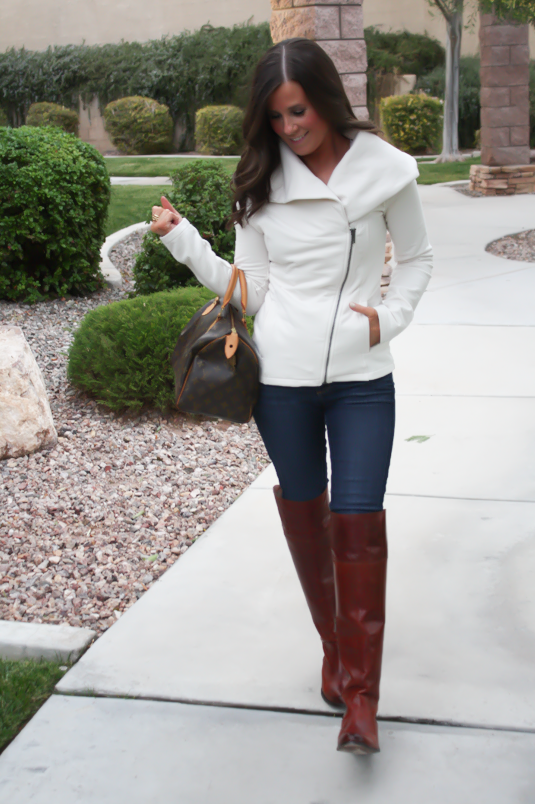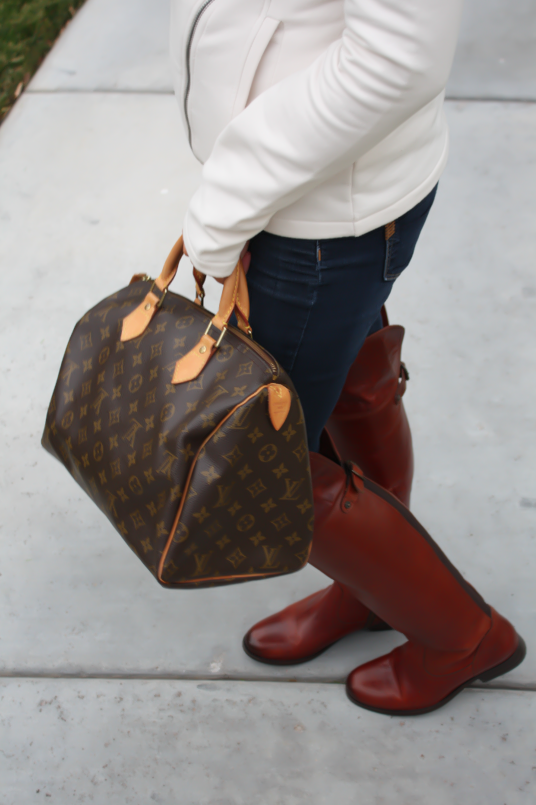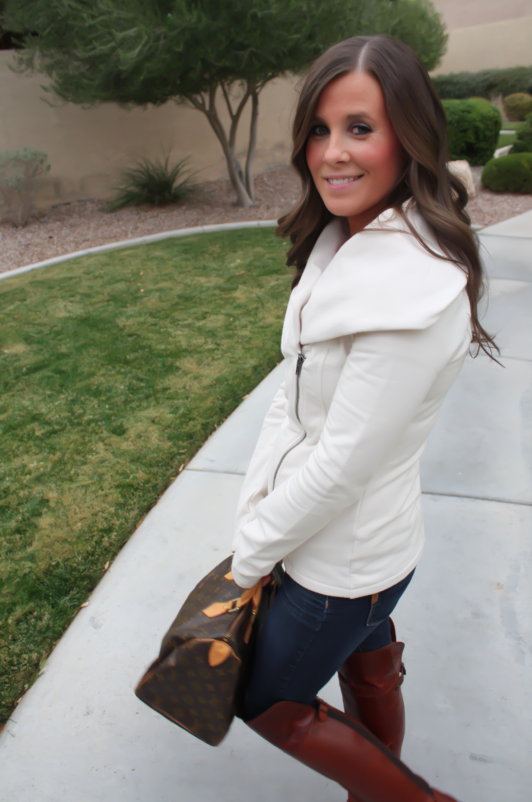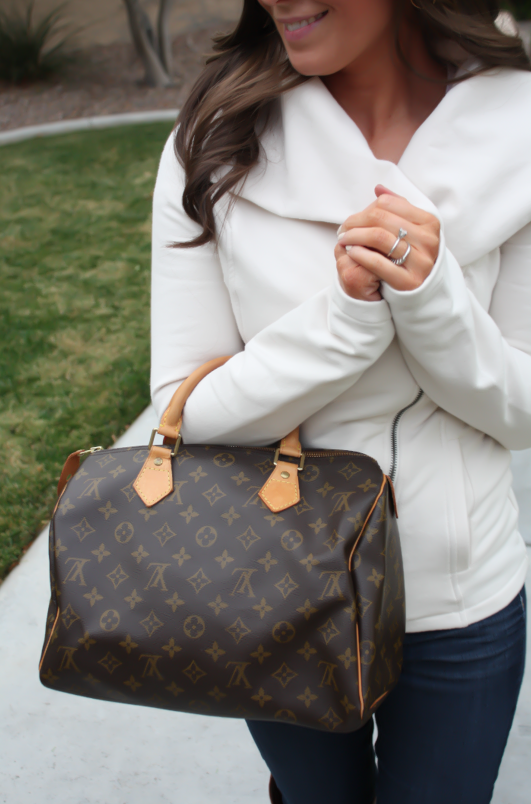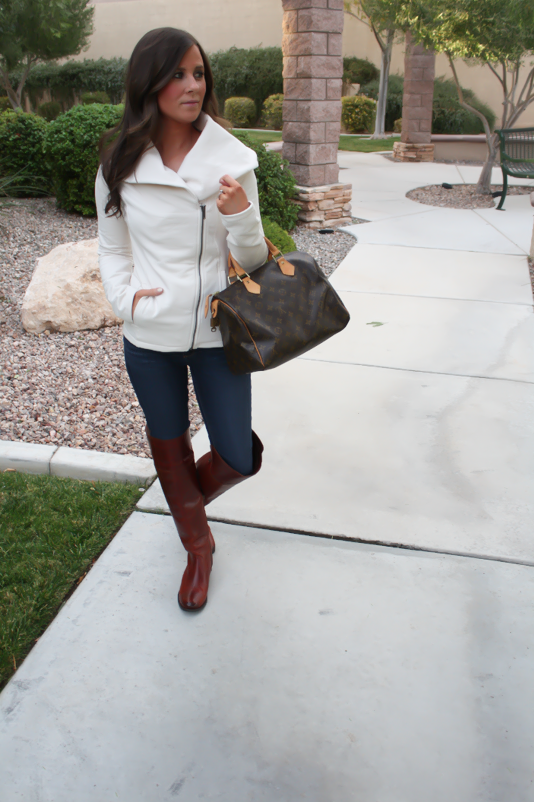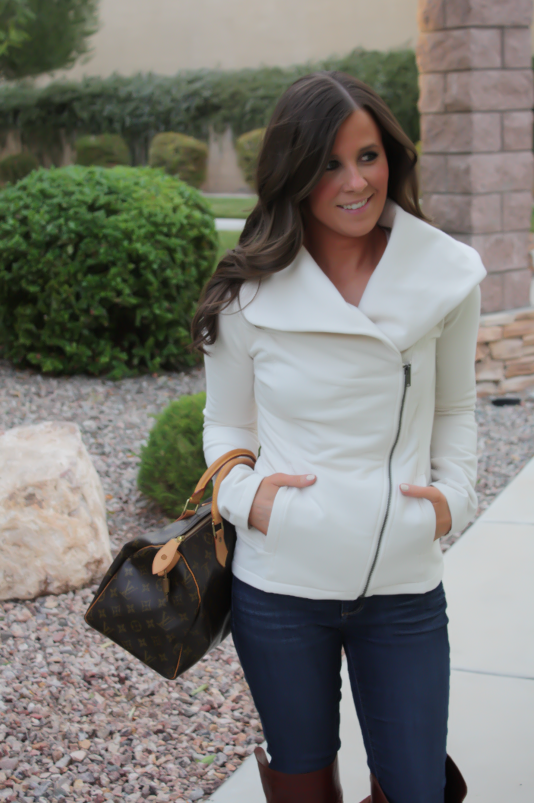 Converse One Star Knit Jacket (Target – available IN STORE now!) Similar Target Jackets here, here AND other similar options here, here, here, here, here / Paige Jeans, similar here, here / Boots / Louis Vuitton Speedy 25, similar here
Down below are just a few things that I felt were great enough to share today!  My hunt for a new fall bag is ongoing…what do you think of this Prada beauty??  While I think it over, how adorable is this tortoise bow necklace?!  Genius.  Finally, I'm going to pick up this travel wallet before we do our traveling this coming winter over the holidays.  It's so perfect for all your important cards AND it holds airline tickets!  Major.
Enjoy!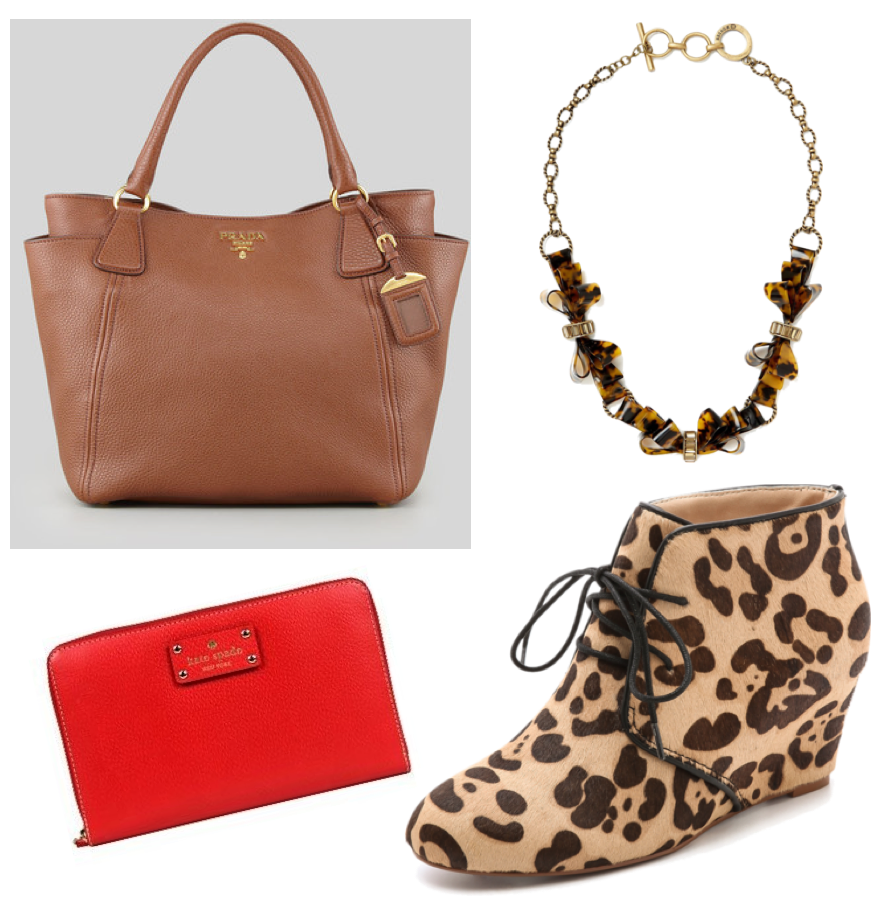 Prada Bag / Tortoise Bow Necklace / Red Travel Wallet / Leopard Wedge Bootie