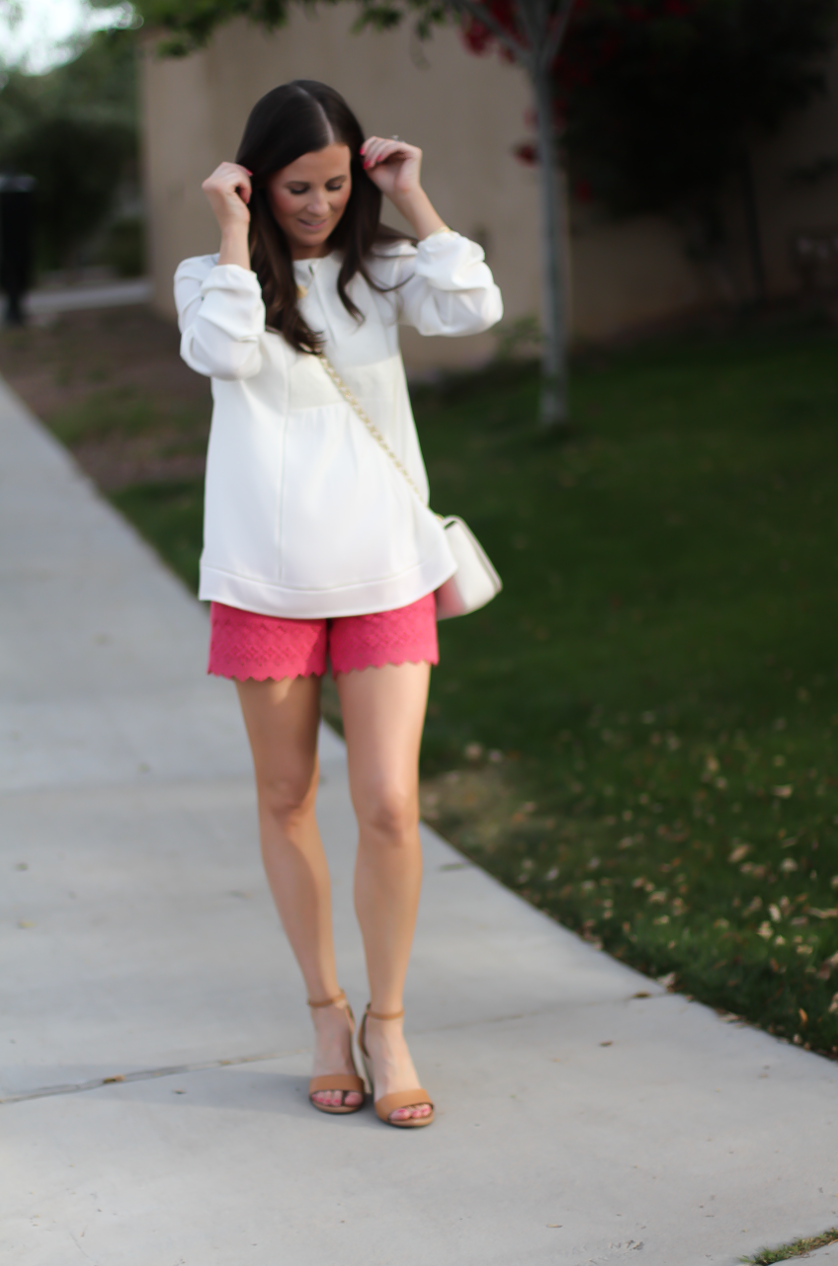 I'm pretty sure every summer, I can't resist buying a sweet little pair of lace shorts to add to my (growing) collection.  I think right now, I have an ivory pair and a black that I look forward to wearing every spring and I'm loving this new pink pair I picked up last week.  I may have my eyes set on the navy pair, too!
I love, love a pretty ivory blouse and this one is no exception.  It has a sort of boho vibe and the pretty bib detailing across the chest can easily be dressed down with my current favorite distressed skinny jeans or dressed up with a skirt or pair of dress pants.  Really versatile!
I hope you all had a great week!  We have some fun things planned this weekend but I would be lying if I didn't tell you that we're coordinating a lot of what we accomplish this weekend around some college basketball.  March Madness is here and we're hooked, per the usual.
Have a great weekend, everyone!  Thanks for stopping by this week!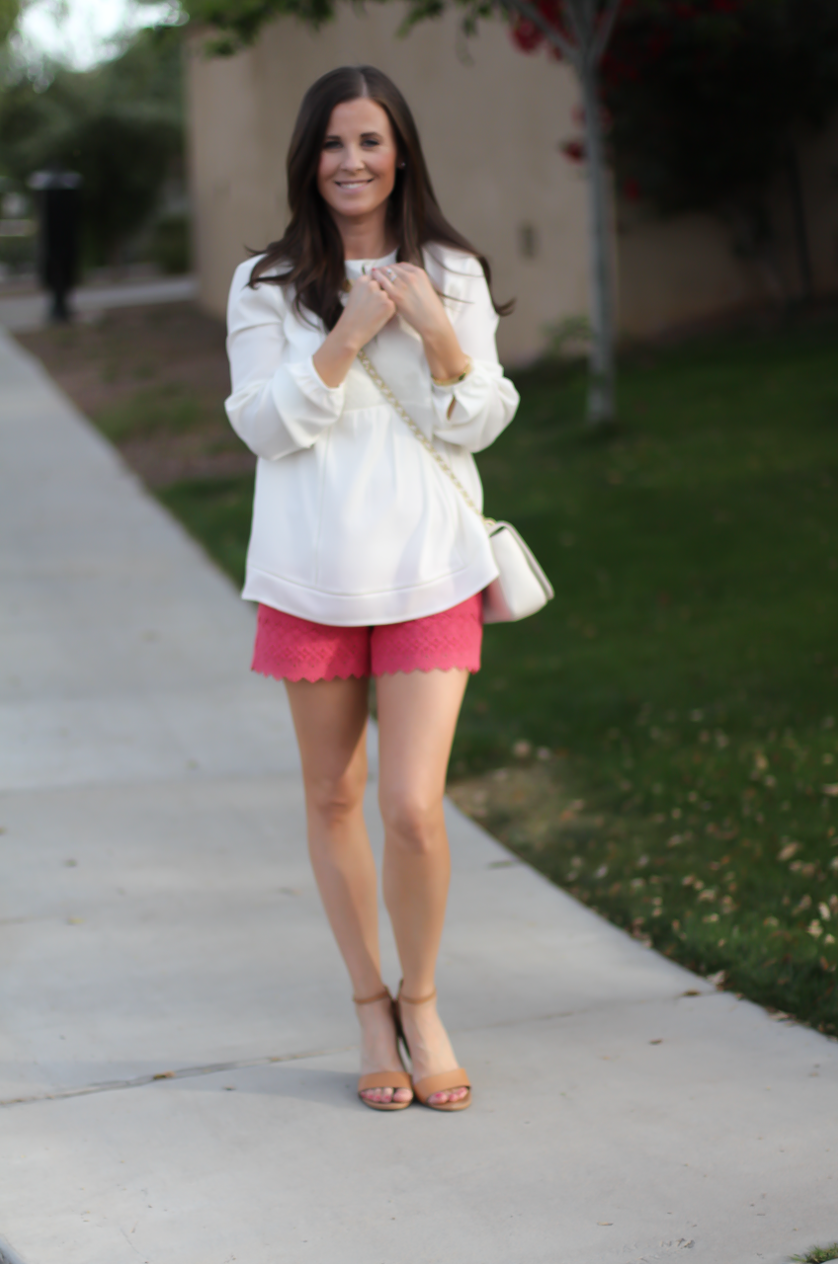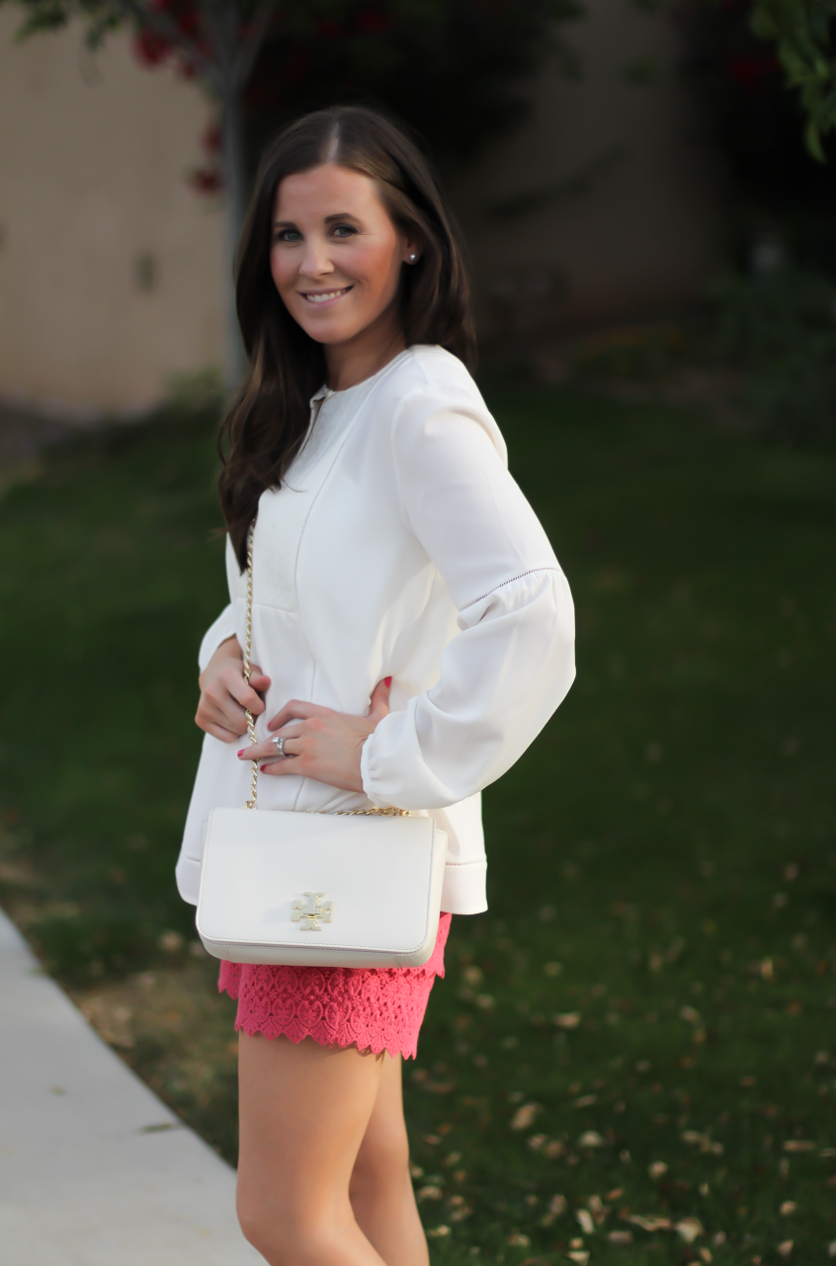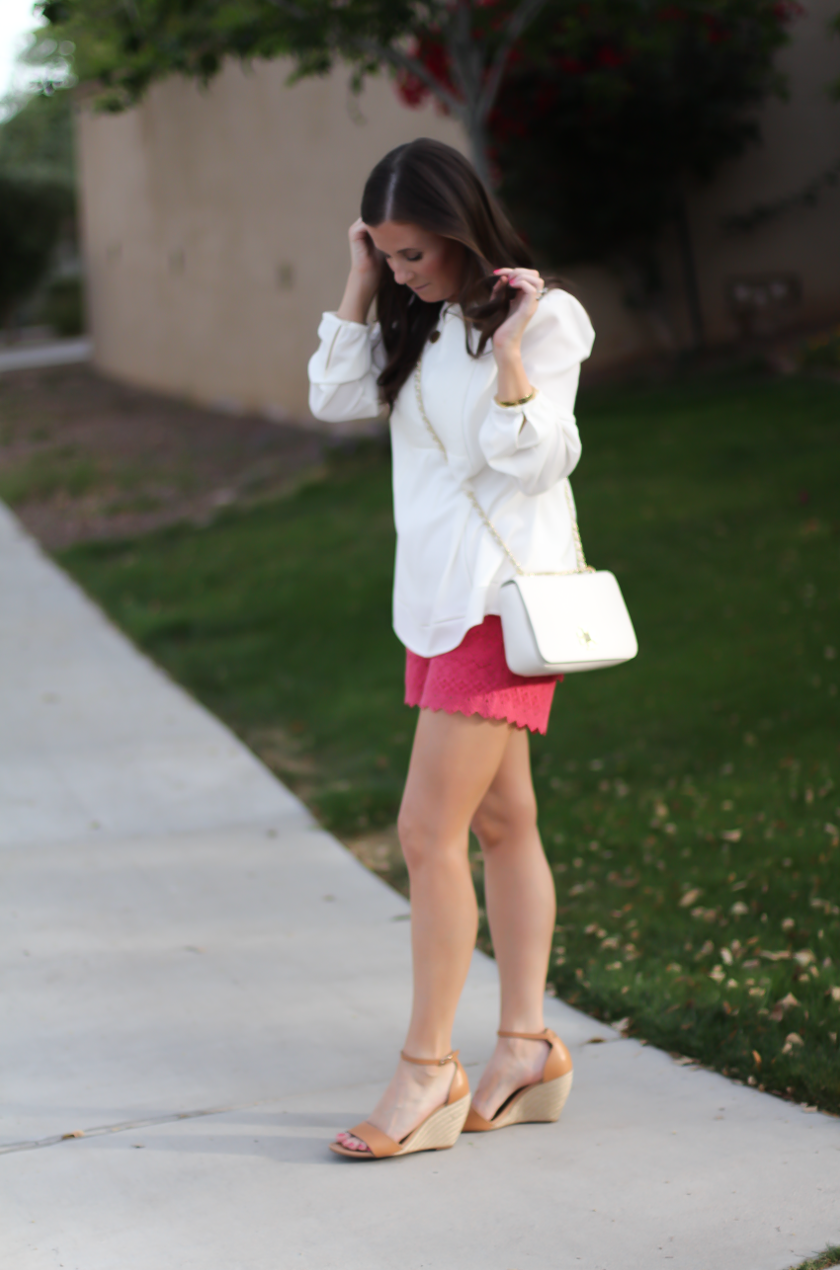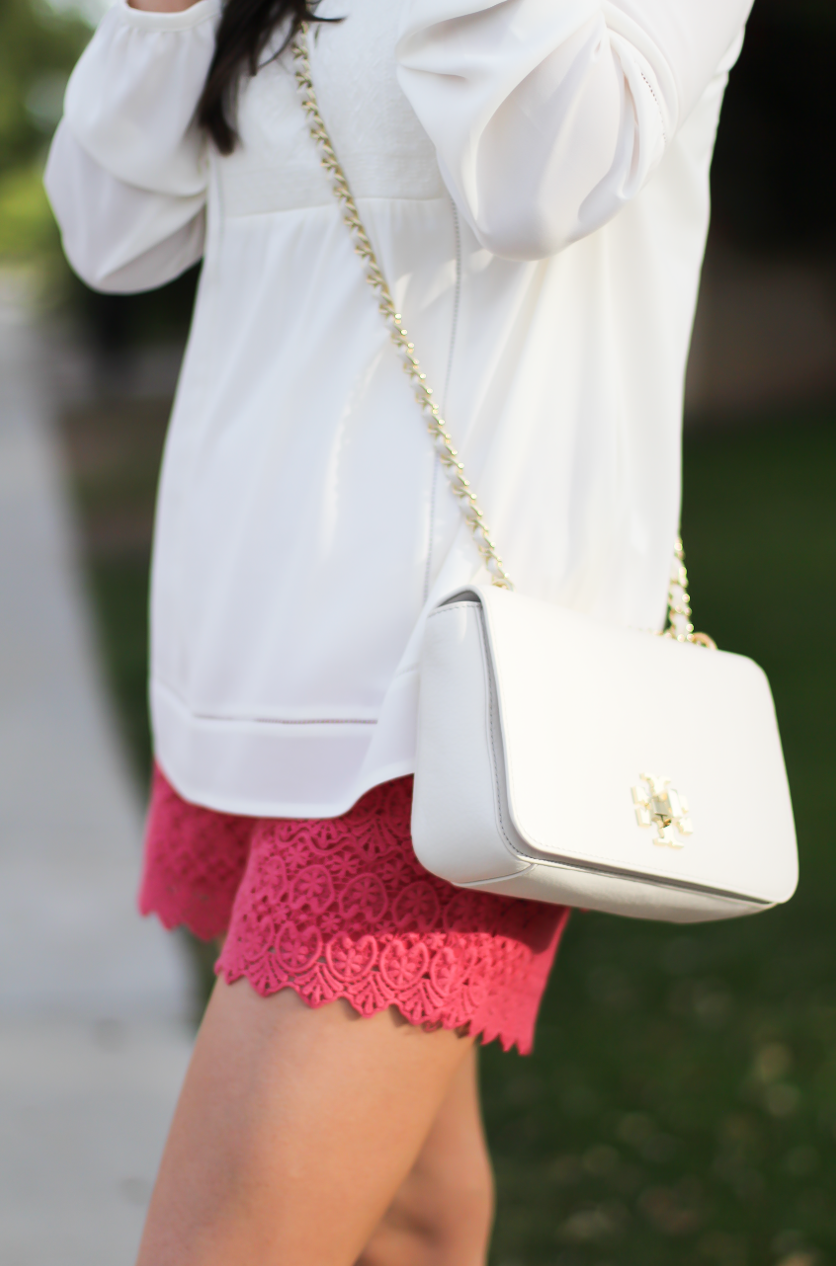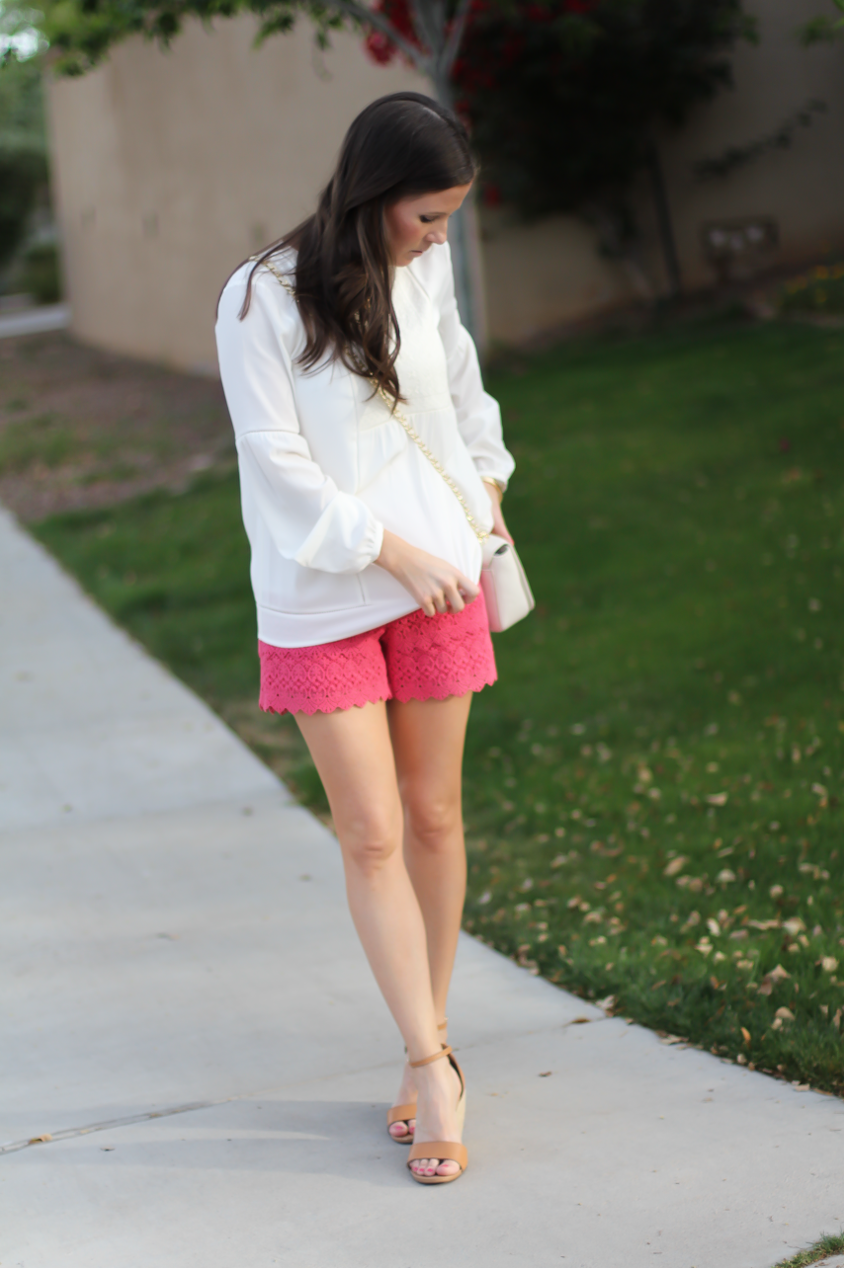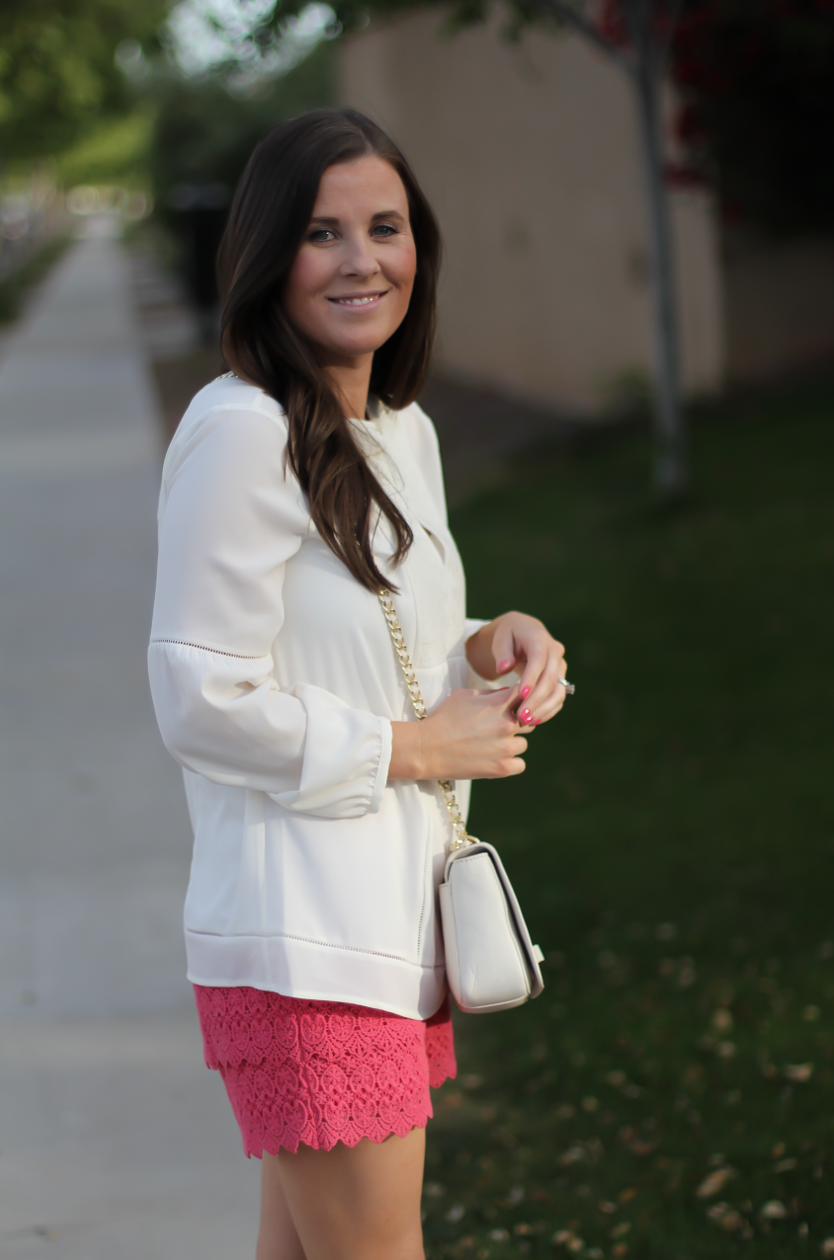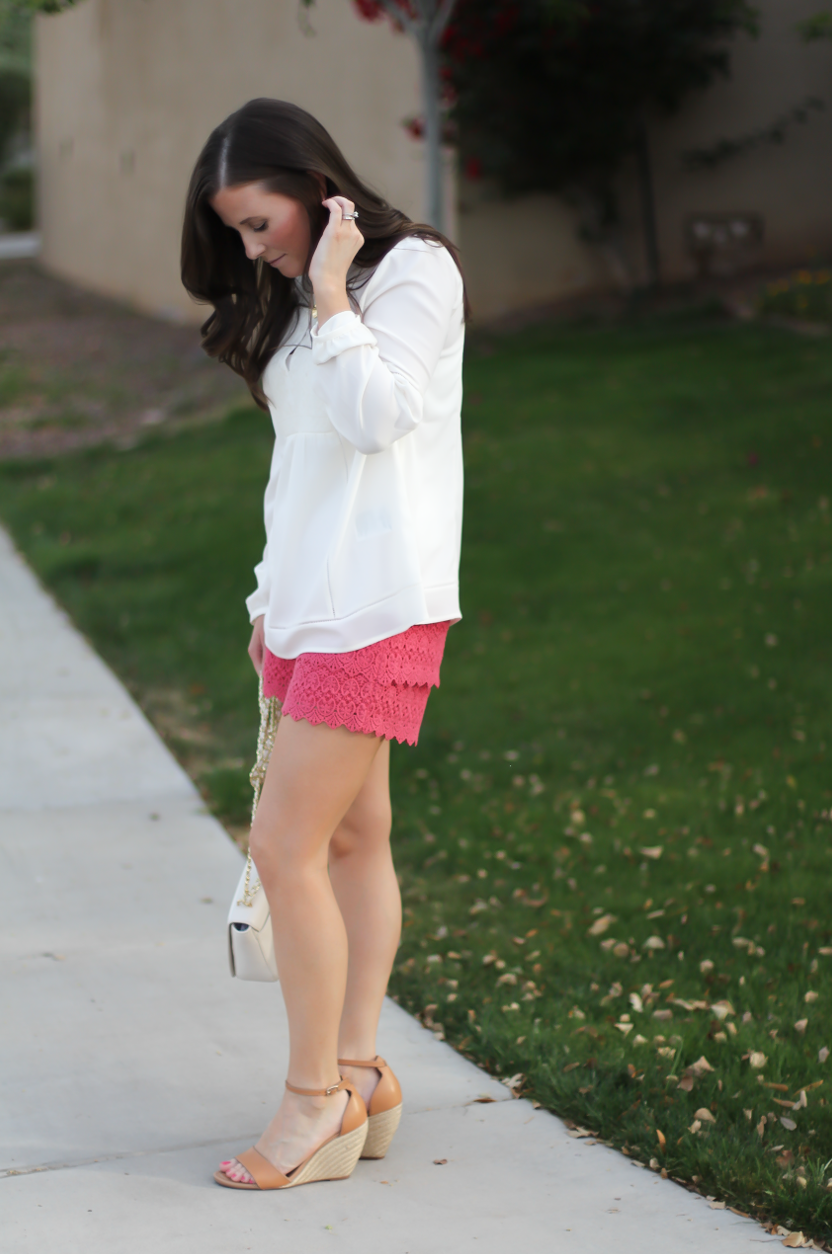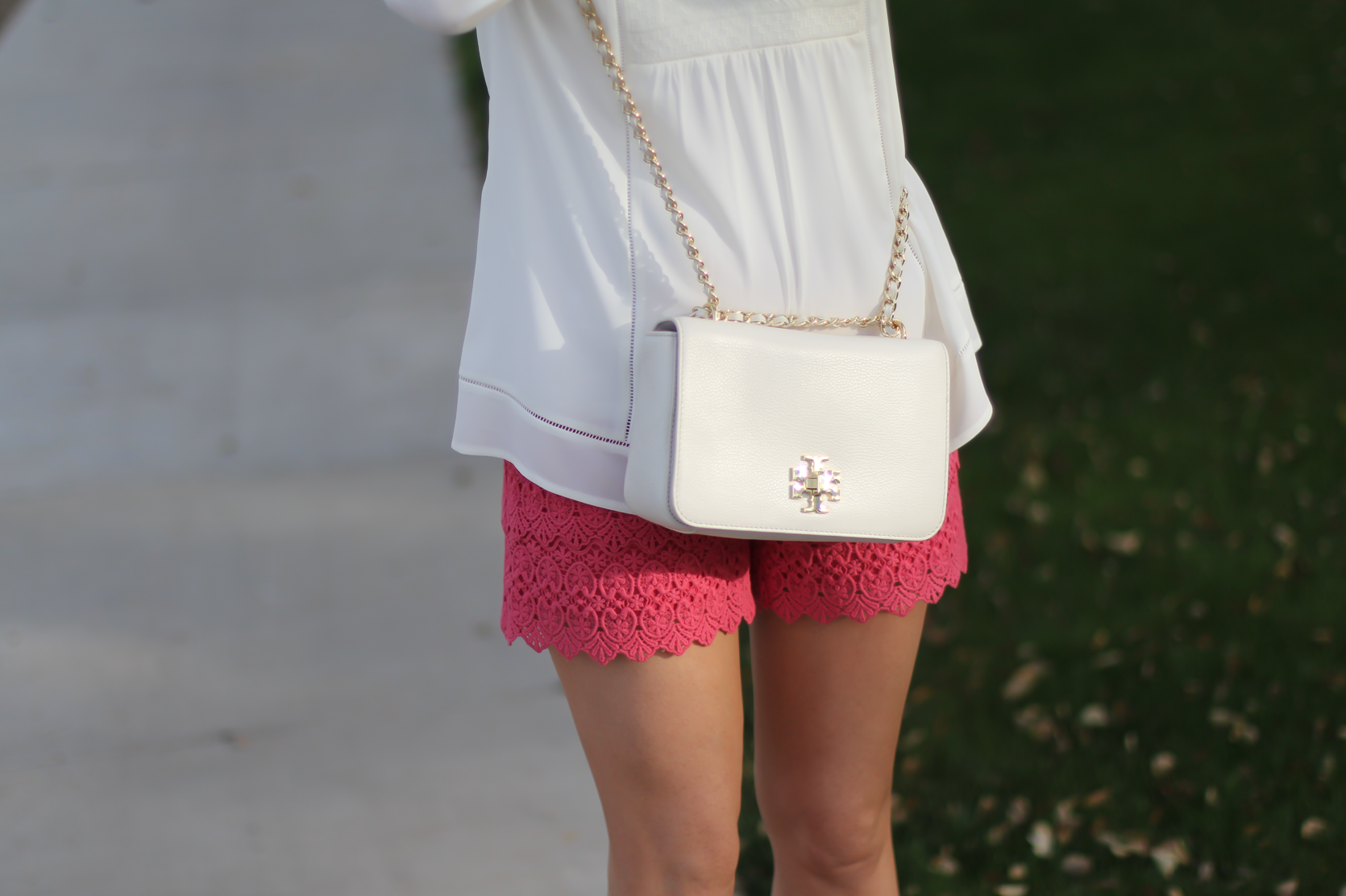 Banana Republic : Embroidered Blouse (TTS, I'm wearing an XS)  |  Loft : Lace Shorts (I was somewhere between a 0/2 and ultimately went down to the 0.  The 2 were just a little too loose)  |  Seychelles : Sandals, try these (SUPER cute and 50% off!) these (almost identical!)  |  Tory Burch : Bag, try this (sale!)
My love for tortoise cat eye sunglasses knows no bounds… Grace had her wellness appointment today and she's sleeping it off in the back seat.  I can't bring myself to wake her even though we have a couple things to grab from the grocery store before I pick Ava up from school.  #neverwakeasleepingbaby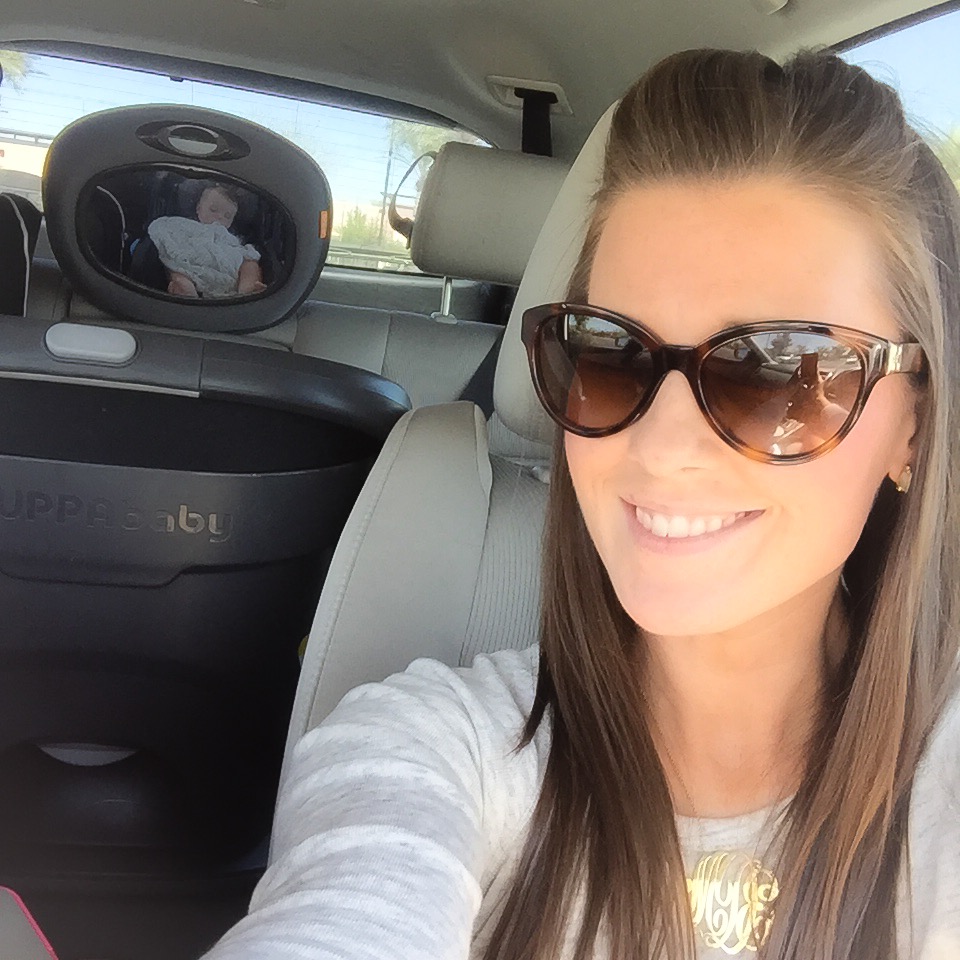 How SWEET are these lounge pants from Target?!  Gah.  I love, love a comfortable pair of pants to relax in around the house (who doesnt?!) and these right here remind me of the ones I always see in Anthro but don't buy…  They come in both a gauze-like material (what I'm wearing…) and a cotton!  Super cute!!! (I'm wearing an XS).
The grey tee is the one I picked up from Banana last week.  Clearly I think it's for lounge and out in public.  It's suuuuuper soft.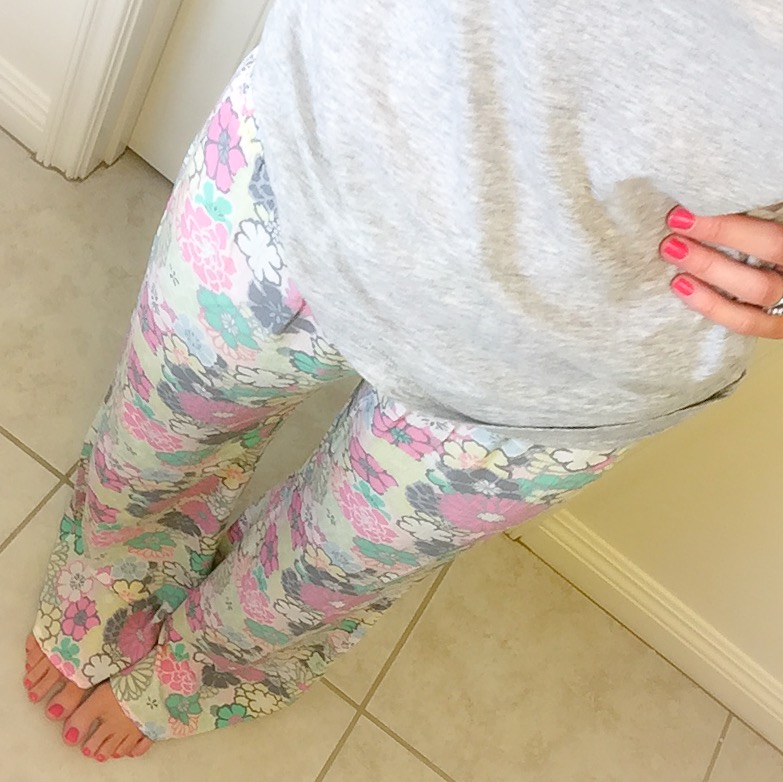 This is a picture from yesterday after I picked up my new wedge sandals!  Yes – you will be seeing them a TON in upcoming posts!  Even with the wooden wedge heel, there's a soft leather cushion pad under your soles so they're easy to wear all day long.
Sandals  (cute stacked heel version)  |  Tee Dress (last seen HERE, obsessed!)  |  Denim Jacket (Can't.Stop.Wearing.)  | Tote  |  Necklace  *Nails : OPI "Strawberry Margarita"