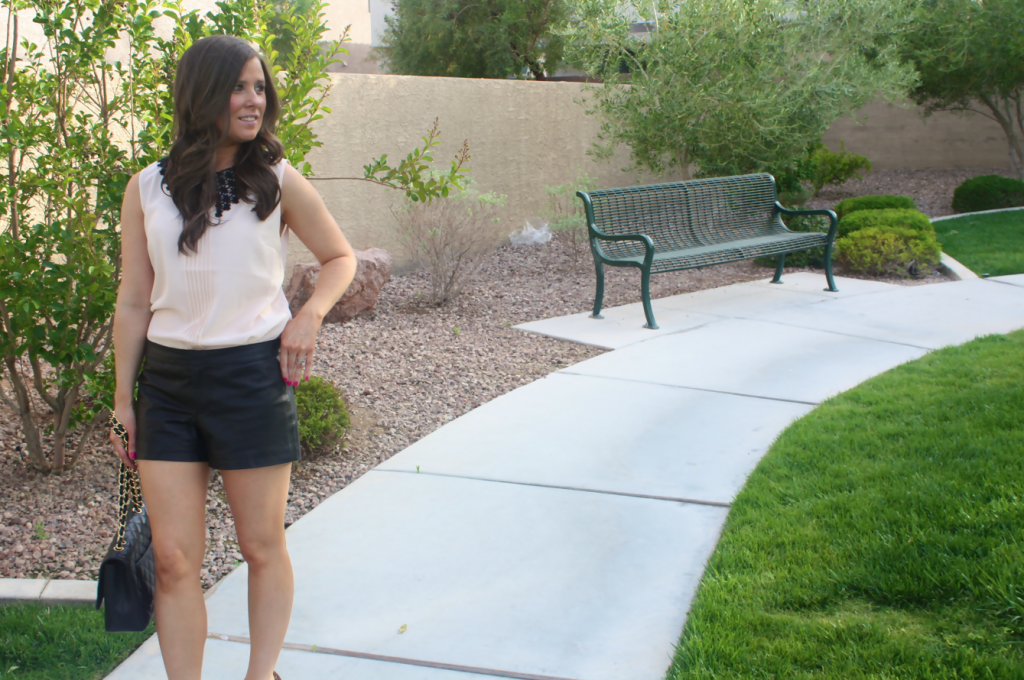 After a few days away from sharing my closet, I'm happy to be back!  My attention went to my family this holiday weekend and I wouldn't have it any other way.  Curt had an extra 2 days off, too!  Did you catch my video from Saturday?!  Ava and Curt are like the two perfect halves that make a whole.  I'm so thankful my mom, who is an amazing retired teacher turned talented photographer was there to catch our reunion when Curt returned home from his deployment last year.  Take a minute to watch the video of the pictures she took!
Oh, and if you follow me on Instagram, you'll know I also managed to squeeze in an emergency trip to the dentist on Saturday morning and that's always fun.  (NO.)
Okay, so this is my go-to look when I'm planning a date night with C.  Are you noticing a theme here?  Evidently I love wearing some leather when my main squeeze takes me out on the town, but who wouldn't?!  First of all, it's black!  Second of all, it's Vegas so if I wanted to wear a prom dress or a halloween costume, I'm sure I'd manage to fit in just fine.
But honestly, I love, love, LOVE wearing something black when I'm stepping out for the night.  I feel like with black, you can never go wrong when trying to step up your game a few notches.  Remember, our date nights are few and far between out here.  Babysitters don't come cheap and even though Ms. Ava asks for them to come over even when I'm home, we like to save them for special occasions.
I bought these leather shorts from one of my favorite online shops, The Red Dress Boutique, last fall.  They also have a store front in Georgia but seeing how I'm about 2,000 miles from there, their website works out just fine.  This little shop has literally grown immensely over the past year and they have the cutest stuff for well within your budget.  Definitely give them a look asap!  They upload new arrivals daily, too!
One of my favorite IG gals said to me this weekend, "I'm surprised you're just now drinking the Anthro water!" and to be honest, she's right!  No worries, I'm pretty much making up for lost time and have to remind myself that I've done enough damage there for a while.  Luckily for me, this pretty little blouse seems as though it was made with my personal tastes in mind and to home with me it went!  Love.
Here's a few more pictures to share with how I planned a date night outfit for my one and only!  I hope this serves as an adequate hint that I'm ready for a night out!  (Cue Lady A, "I don't know why you don't take me downtown, like you got anywhere better to be!"  Am I right, ladies?!  This is practically me anthem right now.)  
Leave me a comment below to let me know what you think!   Have a great Monday!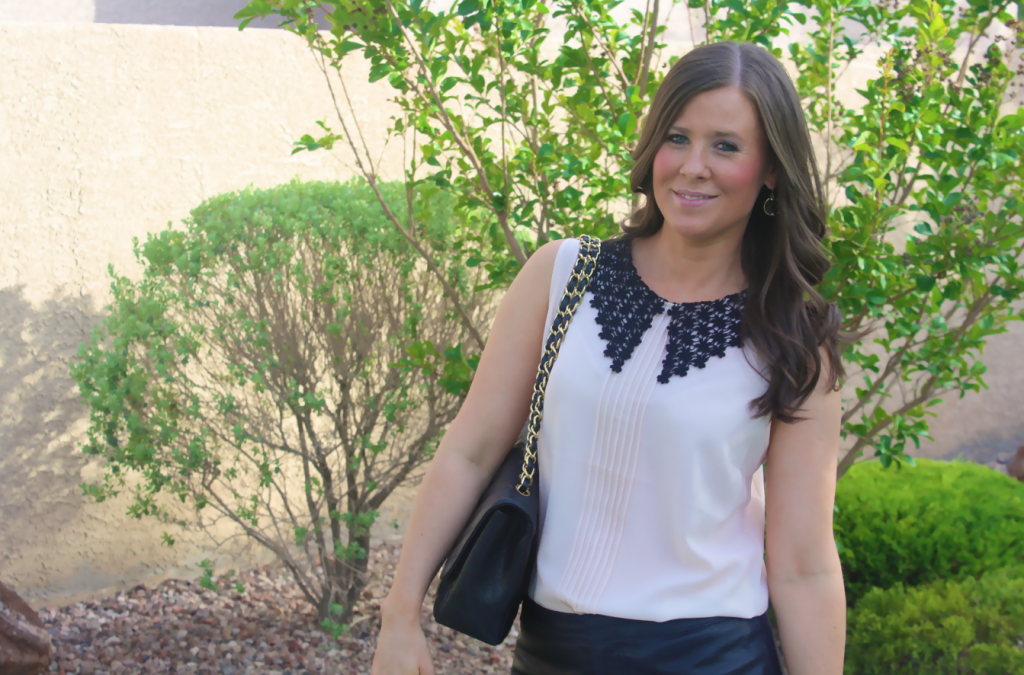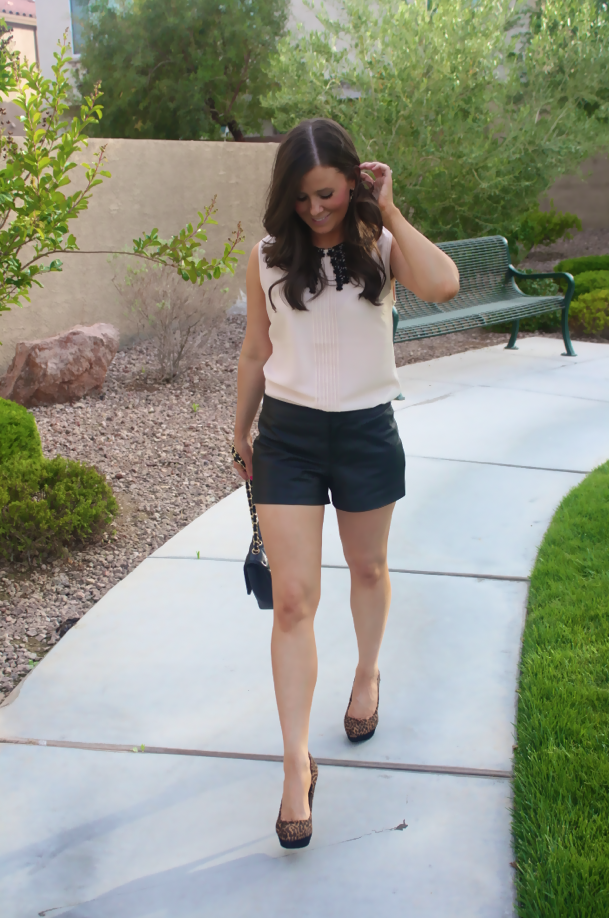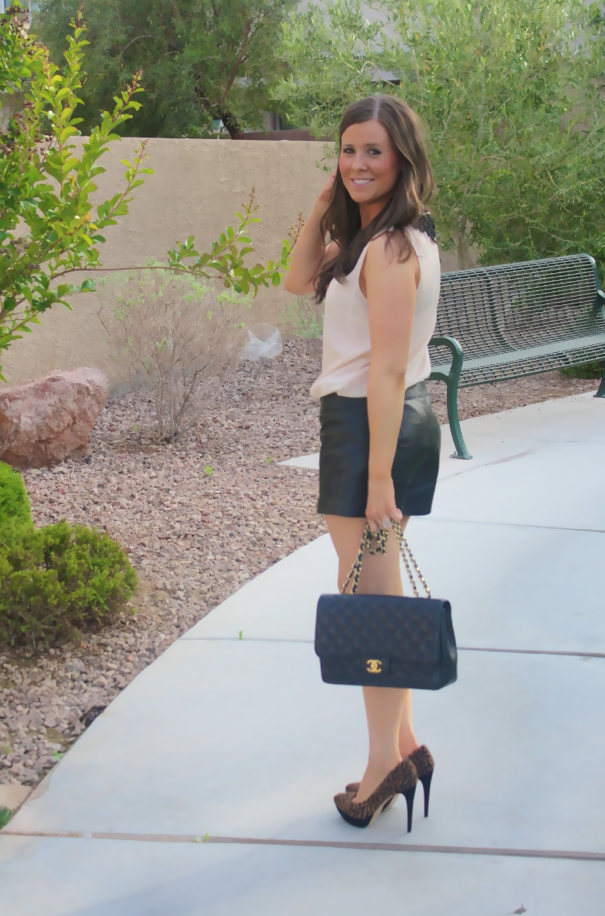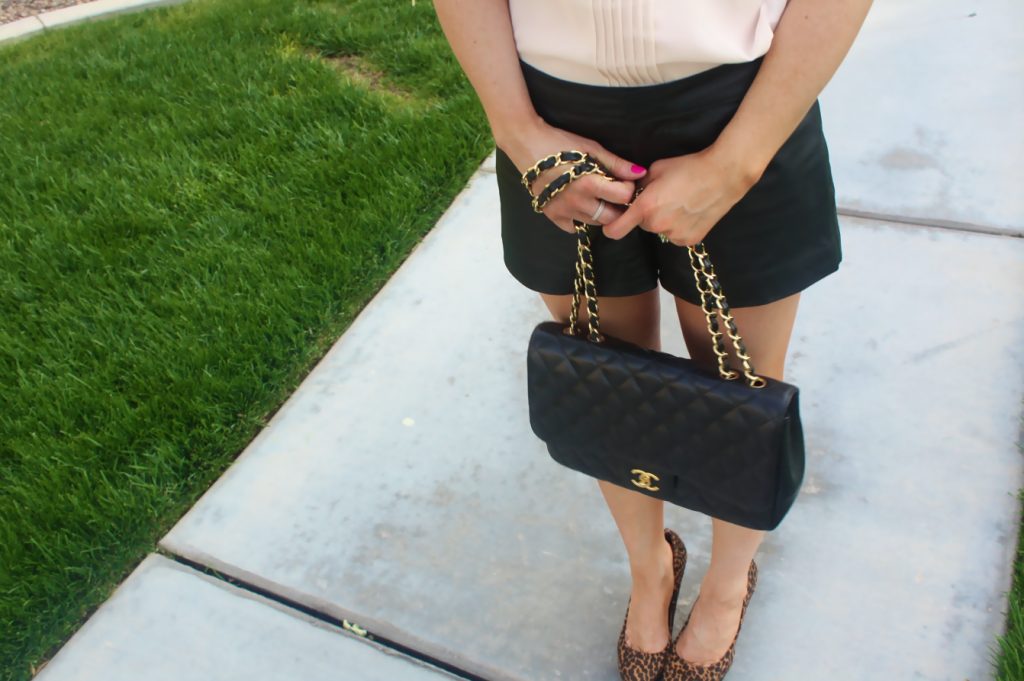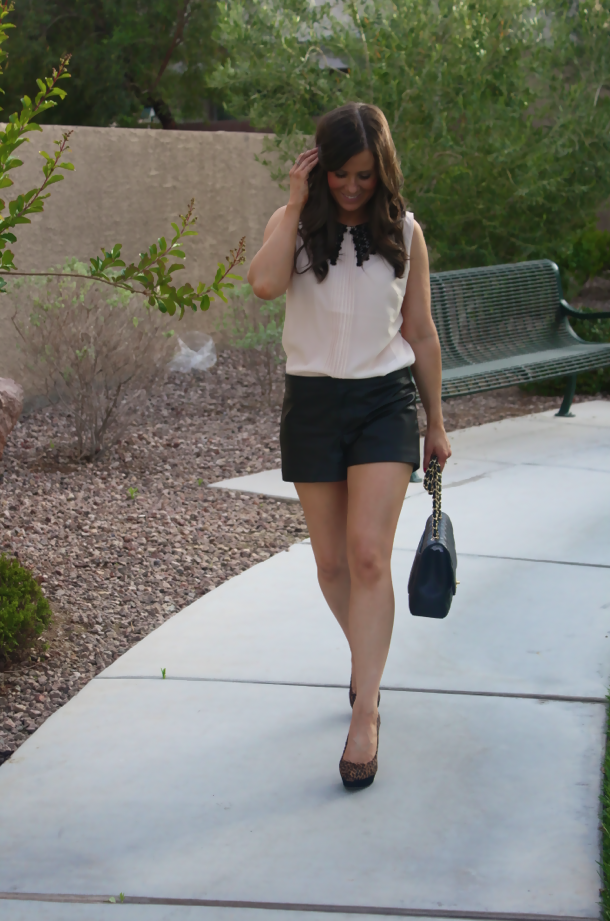 BB Dakota Leather Shorts, similar and vegan pair here / Lace Blouse here and here / Leopard Heels or here / Chanel Bag, similar here, here, and here