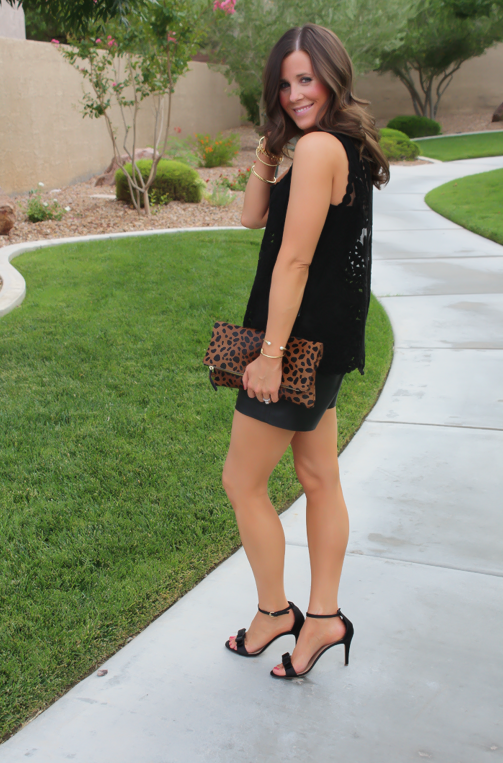 Leather is just one of those things I will always be so happy to invest in when looking for pieces that will stand the test of time in my closet.  While it can be pricey (…and affordable!) I do think putting a few extra dollars aside for things in your wardrobe that will always be there when you least expect to need or want to wear them.  It's kind of like a little black dress, right?  You'll most likely stumble upon it when you're not even looking but trust me when I tell you that if you don't bring it home, you'll wish you did when you're night calls for such a dress.  And, for the record, I found mine last year and I still love it immensely.  Yes – I love a dress.  LOVE.
These little black leather shorts are an absolute favorite piece for me to wear pretty much all year long.  I've worn them in the winter, in Vegas, but still…I'm so glad I have these beauties to fall back on when my girls (or husband!) spring a night out on me and I no idea what to wear!
I kind of love an all black outfit and I know I've chatted about this before but you can really do no wrong when you feel like black is the only color you're wearing that night.  I tossed in a little leopard just because this clutch has been shelved for far too long.
What's your most favorite piece that you've invested in for you closet?  I might have a few here and there that I'm so glad I took home…
BB Dakota : Leather Shorts, here, here  |  Forever 21 : Black Lace Tank  |  J.Crew : Black Heels  |  Clare V. : Leopard Clutch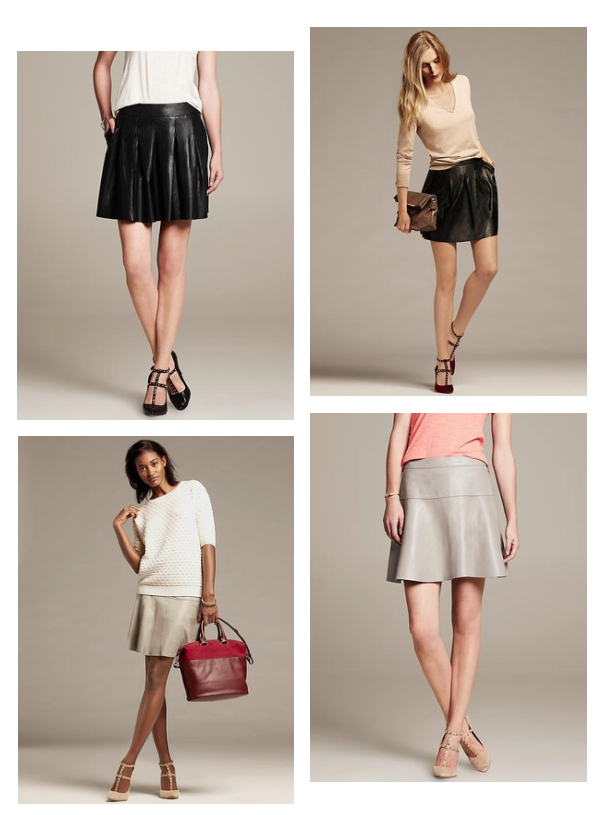 Talking about investing in some leather…  These right here are going to sell out and they're fabulous.  You will most likely be seeing them a lot on the blog over the coming weeks, just a litttttle heads up.
Black Leather Skirt  |  Grey Leather Skirt