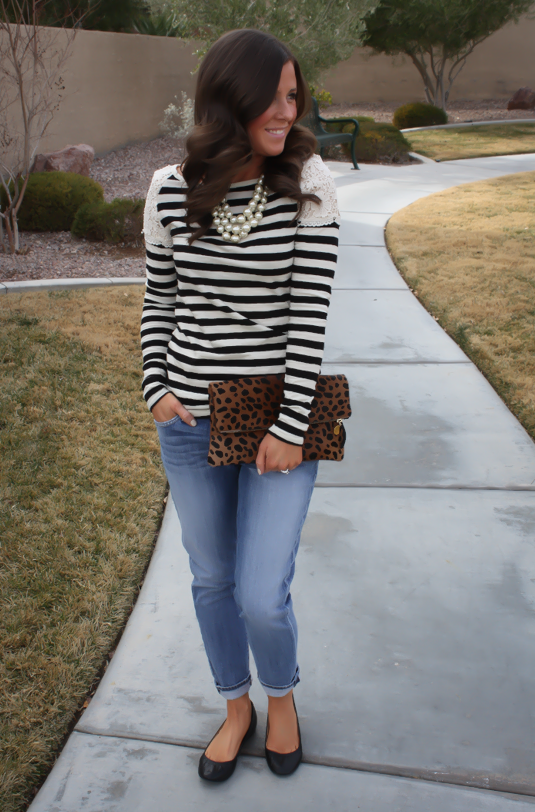 Black Stripes + Black Flats = Good to Go!
The love affair continues, folks.  Stripes for days…and days and days.  Isn't the little bit of added lace such a great little extra that was added on?  In an effort to mix it up just a little bit, I loved the way the leopard print on my new clutch was the perfect contrast of prints.  I guess I should say that most of the time I tend to play it pretty conservatively when it comes to mixing patterns, prints, and non-conventional color combinations.  I know, I'm such a square.  That being said, I do really love mixing leopard with just about anything and I particularly love it with a nice set of stripes.  So, there ya have it.  Classic with a twist is pretty much my moto when getting dressed each day.
I promise I won't go crazy on this little clutch here but I have to say, I seriously love it.  LOVE.
Happy Thursday, everyone!  Have a great day!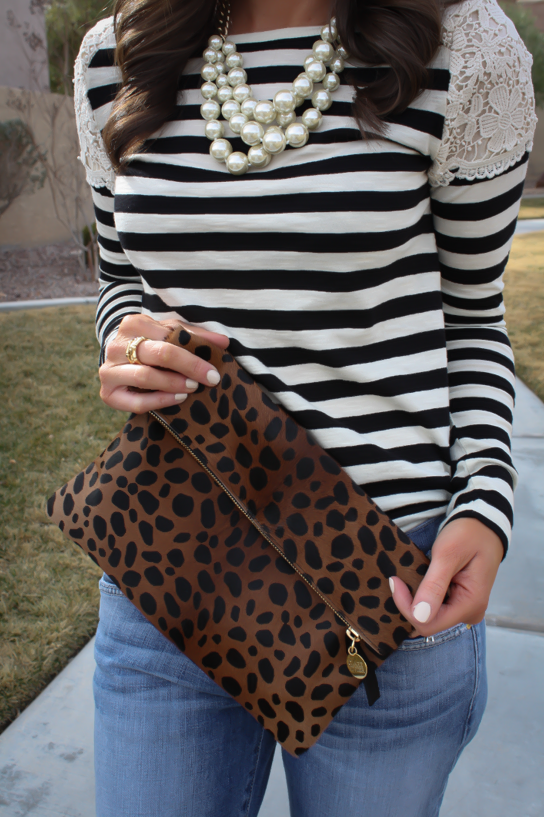 Loft: Striped Tee / Seven "Josefina" BF Jeans, just bought these seen here / J.Crew: Cece Flats, new version here / J.Crew: Pearl Necklace / Clare Vivier: Leopard Clutch, here / C. Wonder Stacked Rings, similar here
Ladies, are we seeing this?!  J.Crew is making it really hard to decide what I want from the new arrivals that just dropped this week but I'm pretty sure that this neon pink satchel will be the first thing I cross off my list!  OBSESSED.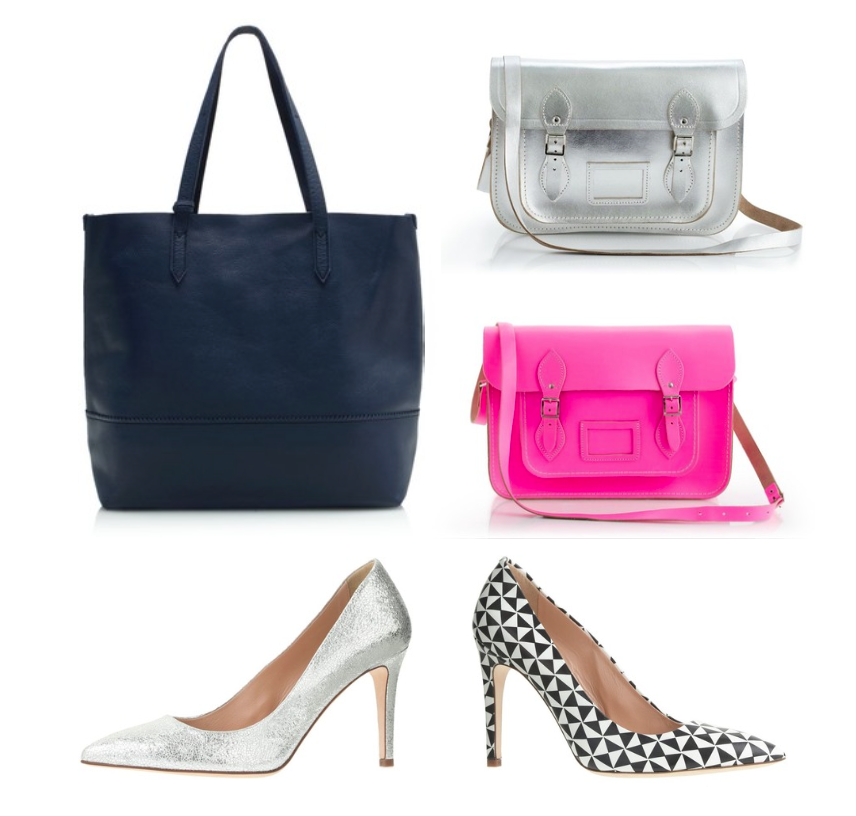 Navy Tote / Metallic Satchel / Neon Azalea Satchel / Metallic Heels / Navy Printed Heels