Be sure to check out all the InstaOutfits I posted today at my Facebook page!  The Northeast Girl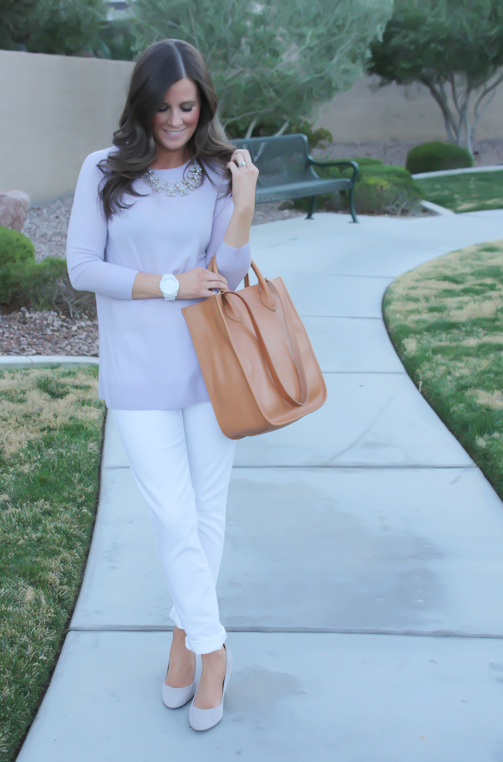 A little flashback (or TWO! for you today…because I am so excited to find this sweater back in stock!  These photos are from last spring but I stumbled across this pretty, lightweight tunic yesterday and knew it was worthy of a re-share.
Aside from the pretty lilac color, this tunic sweater is lightweight (perfect for spring!) and has two vented sides that hang so nicely to the side.  It comes in quite a few colors and it's on sale!  I'm wearing an x-small.  #stockup
This past week has been a little hectic with my blog so I found a few fun things to share from my closet today, too, over on Facebook!  I'm hoping to get the issue resolved today but after 2 days of help forums and no actual help, I'm calling in the professionals.  Check out my page throughout the day for updates! Facebook : The Northeast Girl
Thanks for bearing with me this week and I hope you have a great weekend!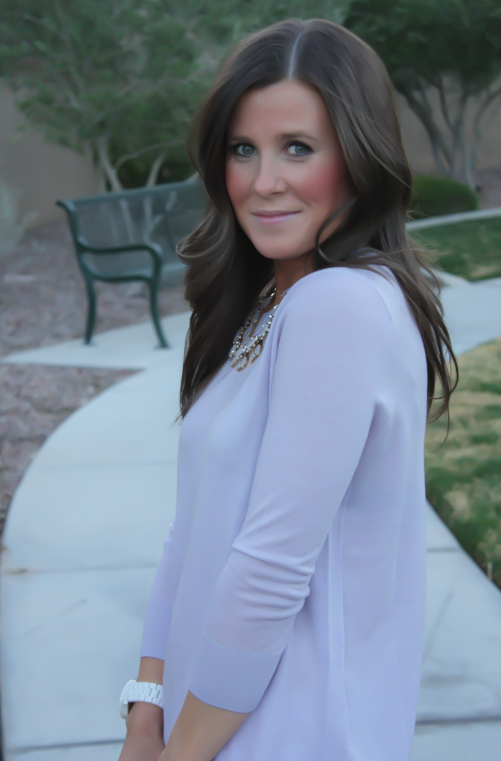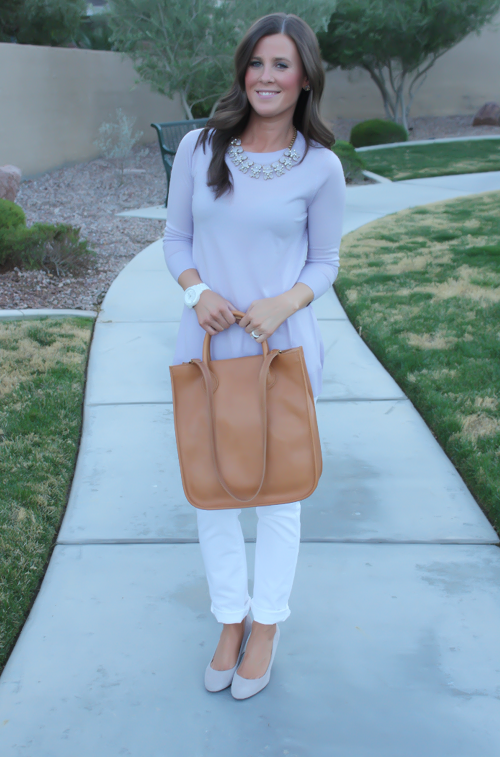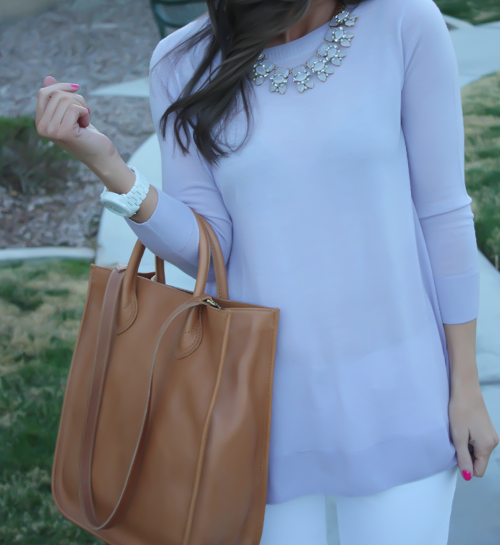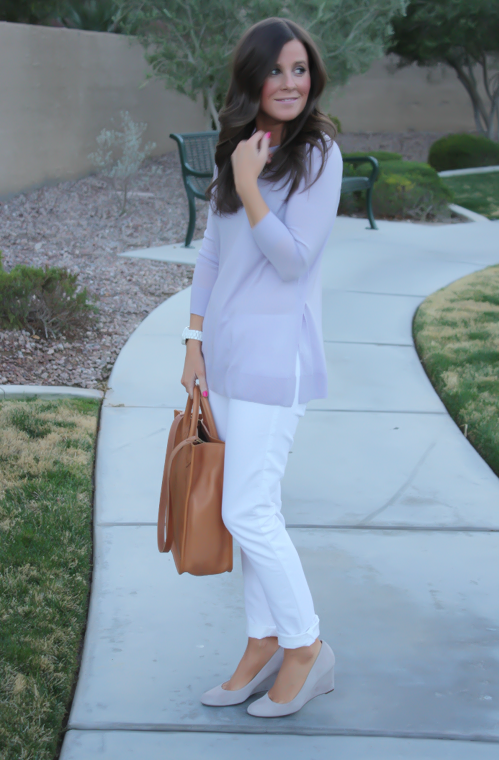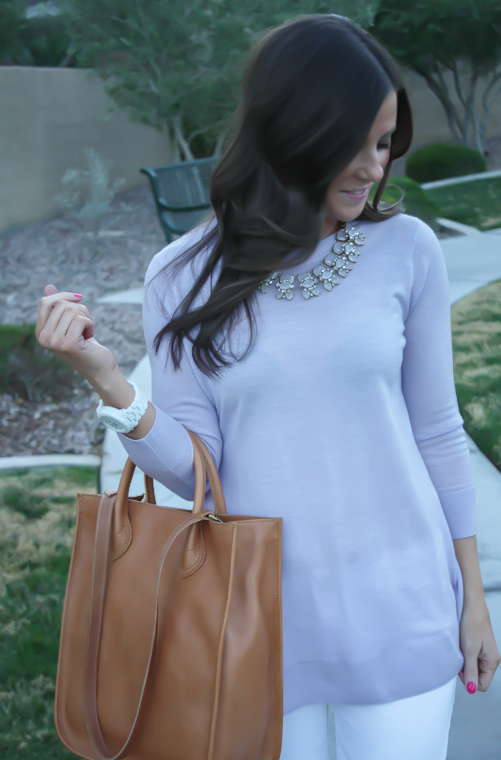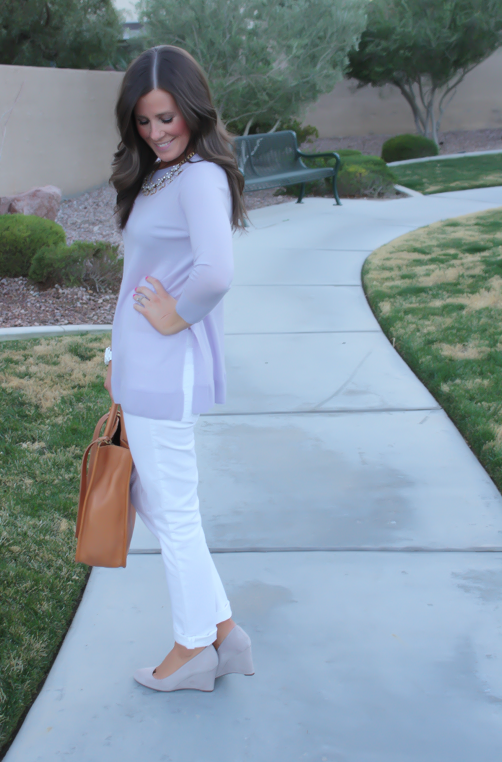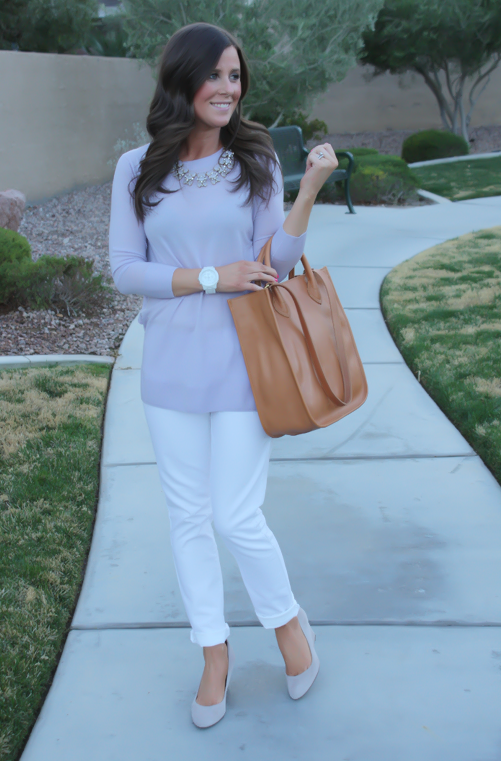 J.Crew : Sweater, in stock (identical!) at J.Crew Factory (on sale and 30% off using code "HURRYSPRING"!)  |  Banana Republic : White Jeans, my current favorites are here  |  J.Crew : Wedges  |  Madewell : Tote, try this, this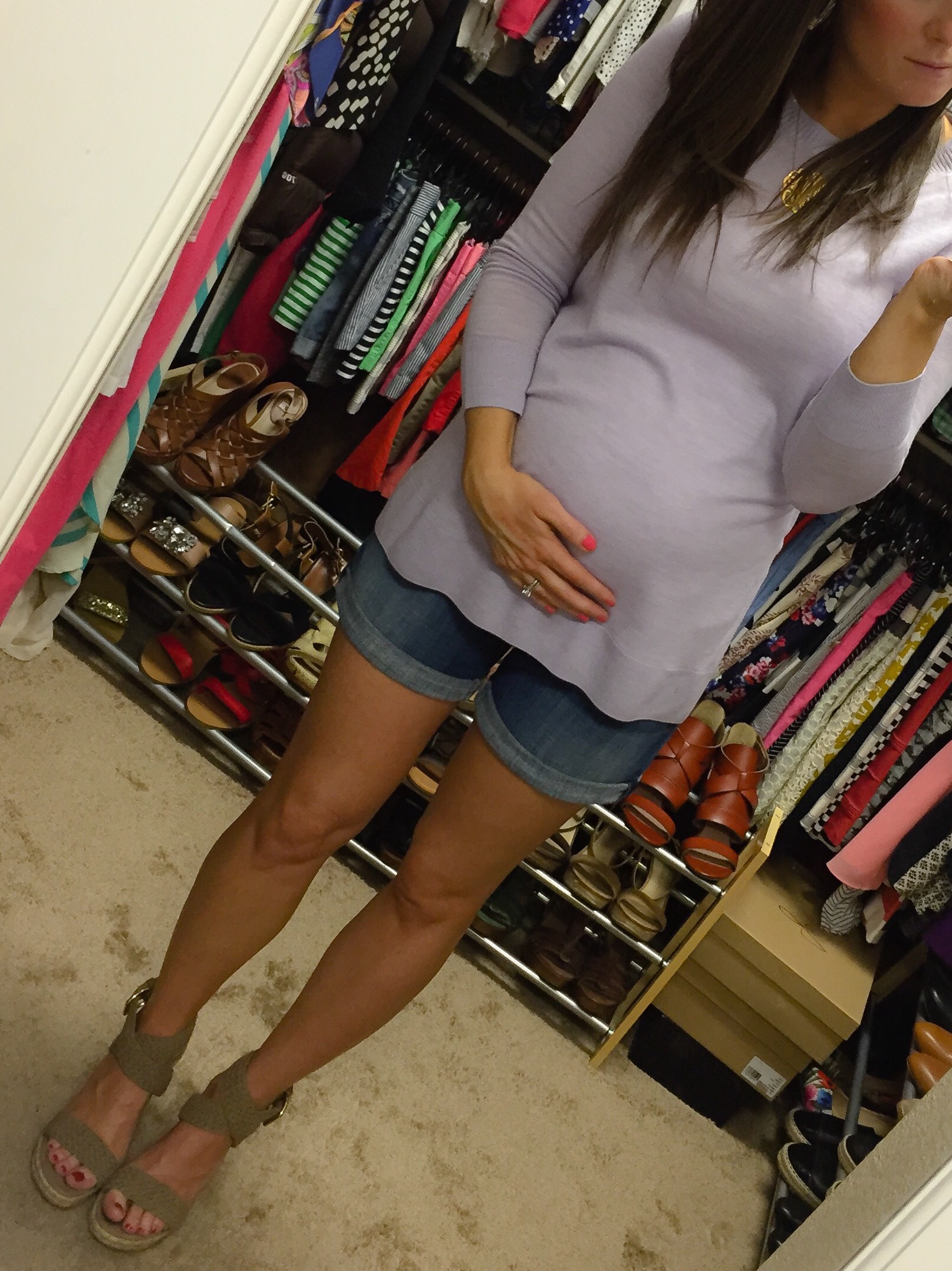 Here is the Tunic with a cute new pair of denim shorts I just grabbed!  Stuart Weitzman Alex Wedge, try these, these, these
This beauty tunic was one of my favorite buys from last year!  You can absolutely wear it as a cover up to the beach or pool OR just toss a cami/tank underneath and you have the ultimate casual, cool, and comfortable top.  Either way, I'm so excited to see this beauty back in stores.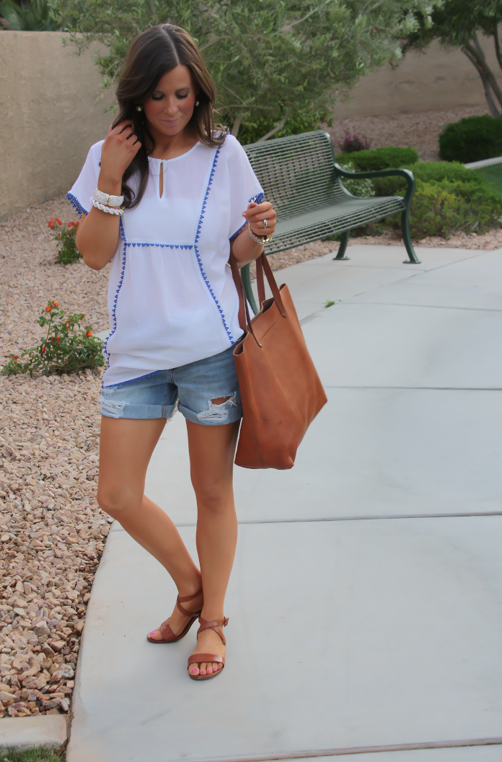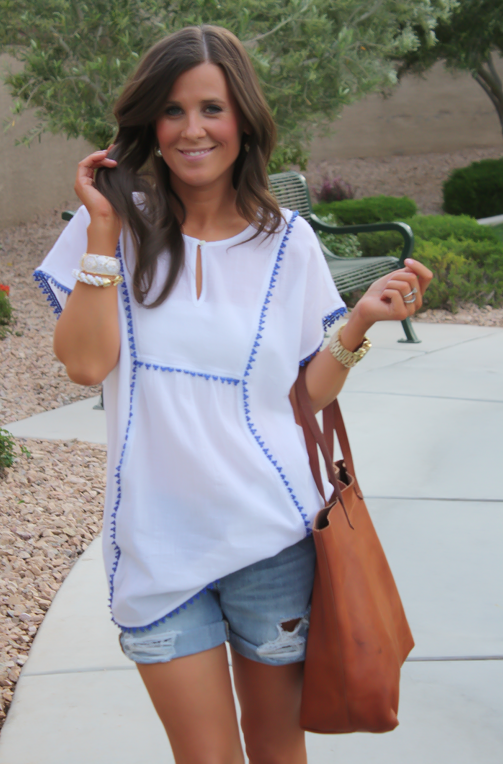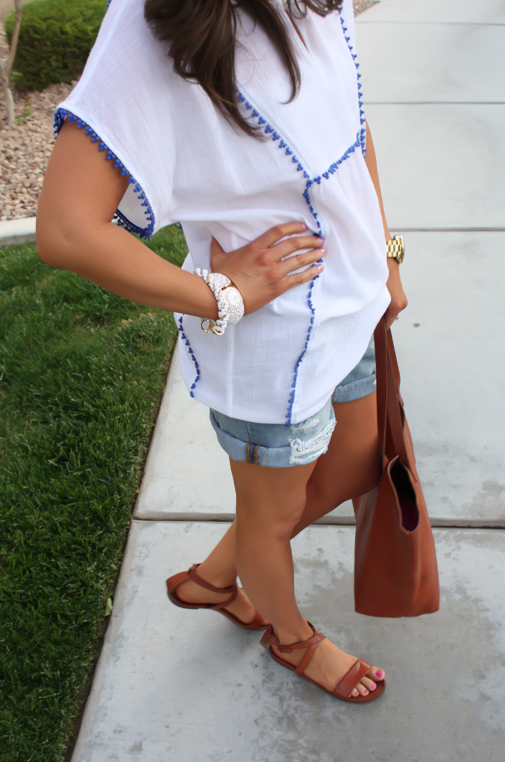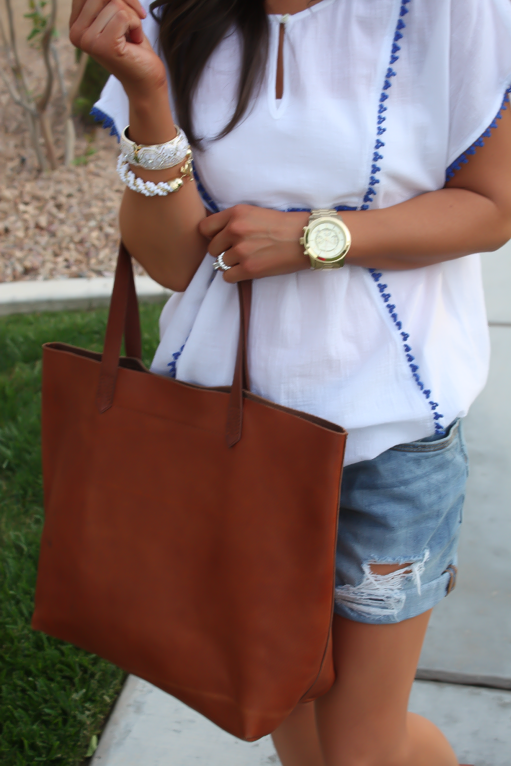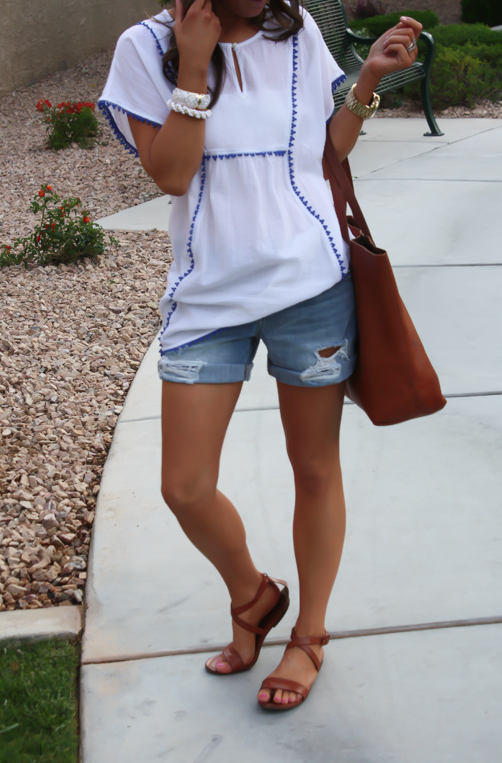 J.Crew : Beachy Tunic, now at J.Crew Factory!  |  Gap : Denim Shorts, try these, these  |  J.Crew : Sandals, try these, these  |  Madewell : Tote