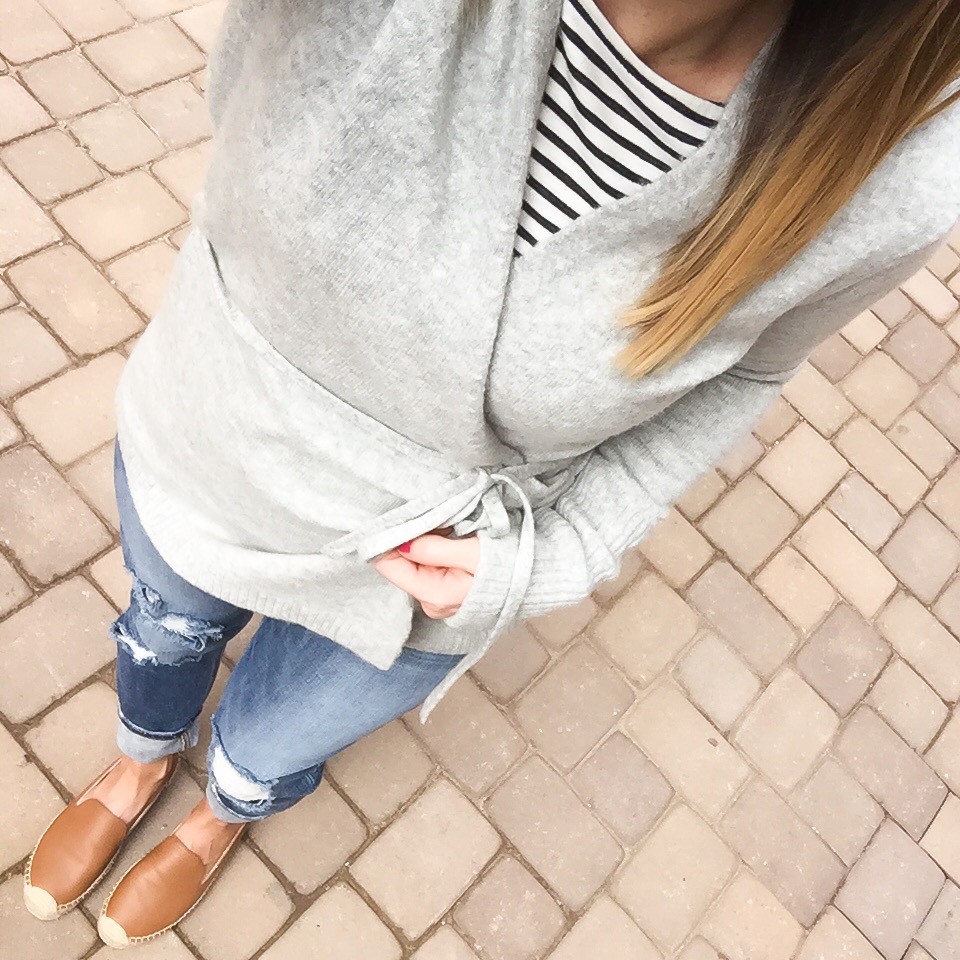 Happy President's Day!  If you're off work today, I hope you're enjoying it.  And, if not, I hope 5 o'clock gets there quickly!
Loft Sweater (Soft and Stretchy! 40% off! TTS)  |  J.Crew Tee  |  Joe's Jeans, similar here (obsessed with the Gap Girlfriend jeans!) |  Soludos Espadrille (bought these last year and absolutely LOVE them)
Sharing 2 sweaters I grabbed from the Loft sale this past Friday.  Curt and I went on a quick ski trip getaway this weekend and it was really nice to take a quick break away from Phoenix.  We drove up to Flagstaff and even managed to see quite a bit of snowfall while we were there.  And, in case you were wondering, I was freezing.  4+ years in the desert and I was cold to the core even after being born and raised in the northeast.  It's like I don't even know who I am anymore… #justkidding #butstillfreezing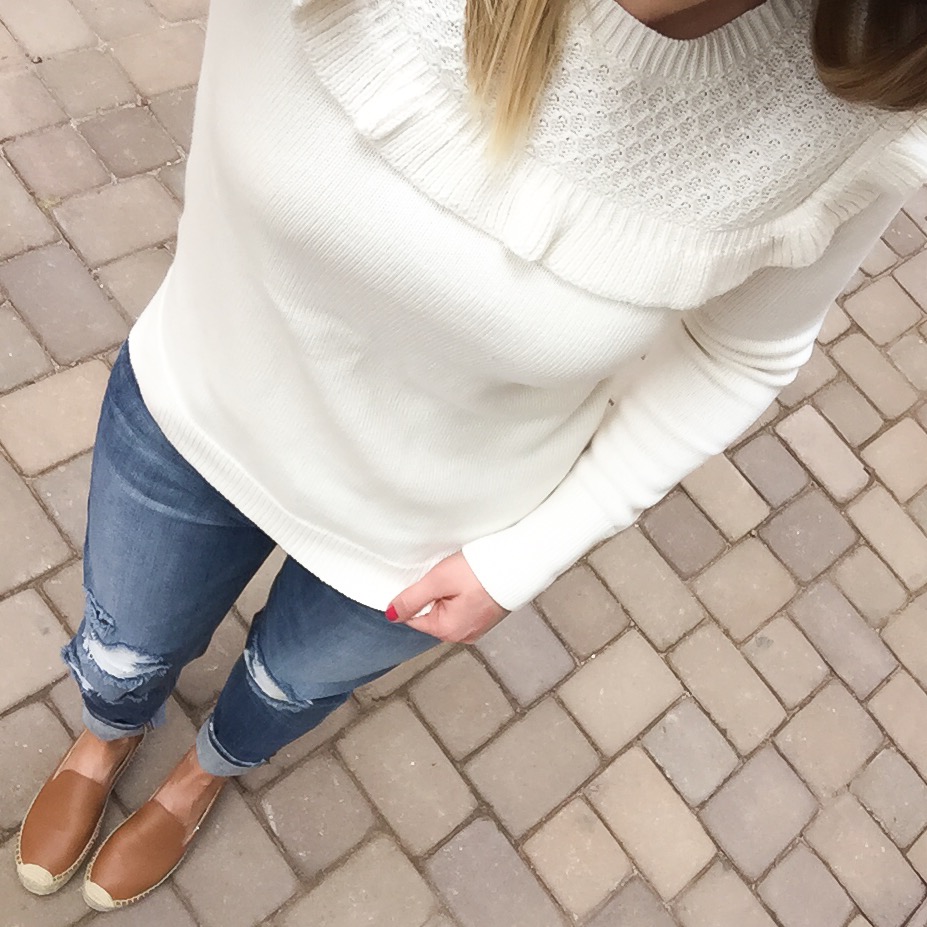 This sweater is a-dorable.  It's not wool so great for spring, cool summer nights, and fall.  Definitely grab this!!  Runs TTS, I'm wearing an XS.
If you're following along on Instagram, I shared a quick picture this morning showing the progress I've had so far with Rodan + Fields Reverse on my freckles and sun damage.  Even though I'm religious about my SPF – the damage was done a long time ago.  Even after 10+ years of hiding under hats and perfecting my sunless tan, I really wanted to even out my skin.  It needed to be brighter, the freckles needed to be lighter, and I really wanted to wipe the slate clean and continue being as proactive as possible when it comes to avoiding sun exposure – even in the desert.
Please take into consideration a couple things with these photos :
I'm wearing the SAME make up products in both photos.  Both of these photos were taken in the front seat of my car with natural sunlight and no photoshop or filters.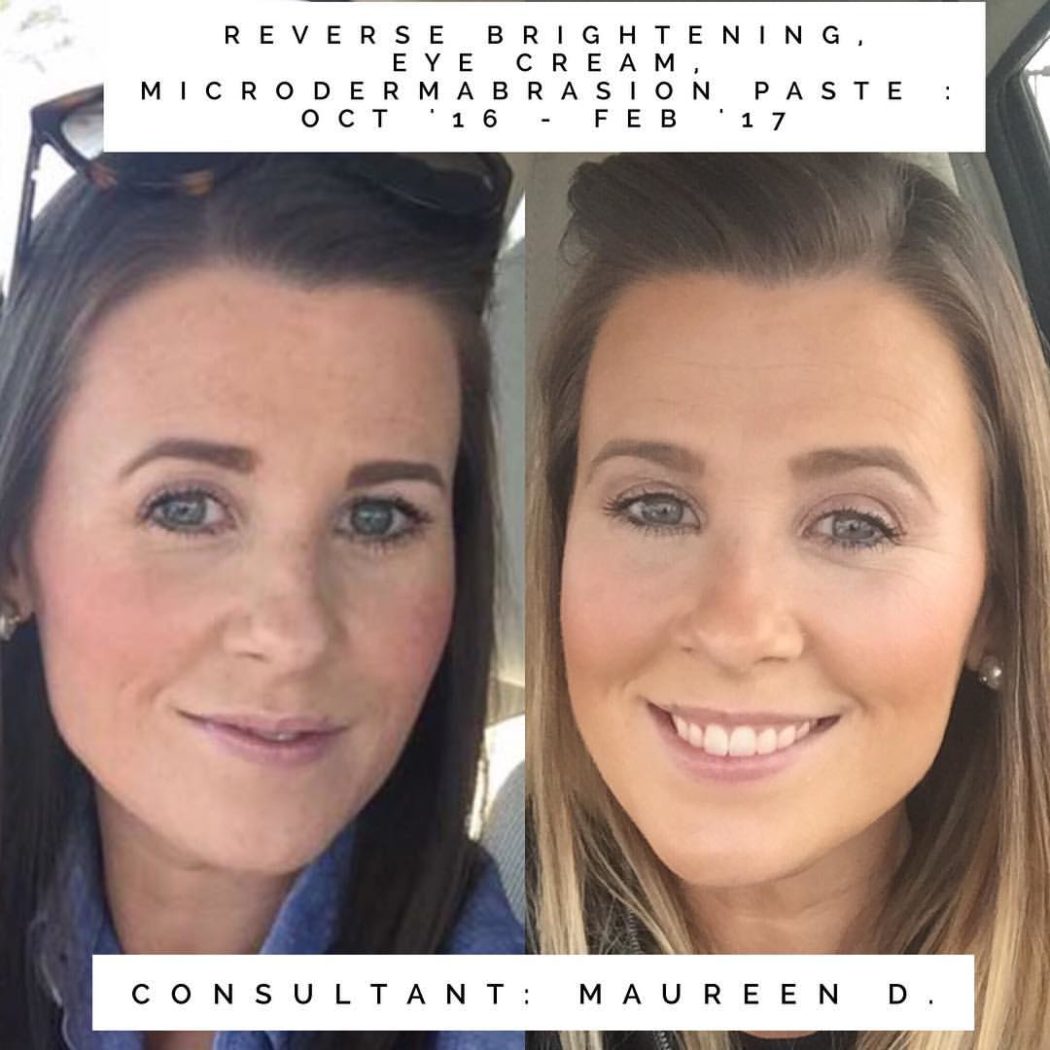 While I'm sure there are plenty of people out there who are skeptical of Rodan + Fields and whether or not their products do what they say they're going to do, I'm here to back it up.  Literally, my husband and I are so, so impressed with how well this Regimen has worked for me.  I'm dedicated, I use it twice a day, and I wear sunscreen no matter what the weather calls for or how long I'll be outside.
As you can see, I'm 4 months into this routine and in 2/4 months, I will be ready to show another update.  I still have some work to do, I think!  While my freckles are genetic, it's the careless days I spent in the sun that made them so dark and prominent.
I love, LOVE me some make up.  Sephora is my happy place, people, so while I don't need as much foundation, I've found that I love my products a little bit more ever since my skin has improved.
The make up looks better, it stays put longer, and I don't have to use as much since there's not much to cover up.
If anyone is interested in our current promotion where you can get 20% off a Regimen + Lash Boost and then another 10% off as a preferred customer (convenience – not commitment, I promise!), please e-mail me and we can see what you're looking to try.  You have 60 full days to give it a test run and if you're not happy, send it all back for a refund.
I definitely noticed so much improvement in the first 60 days but the longer you stick with it, the better it gets.
We have a quick and easy solution tool where you can answer a few questions to see what regimen is best for you!
The lash boost is bananas, guys!  This winter has been really rough on my skin so I've been dedicated to eye cream and Soothe on my eyes but after I had Grace, my eczema came back with a vengeance and I've yet to try it.  Hopefully this spring my skin will relax!  That being said, it is gentle and safe to use on sensitive skin…I just have to wait for the flare on my eyelids to go away completely so I don't contaminate the brush.  I can't wait, though!
If you're ready to try, I have a free eye cream just for you as a "thank you" for your business!  #treatyoself 
Eye Creams last 4+ months. 
Regimens last 60+ days. 
Lash Boost lasts 3+ months.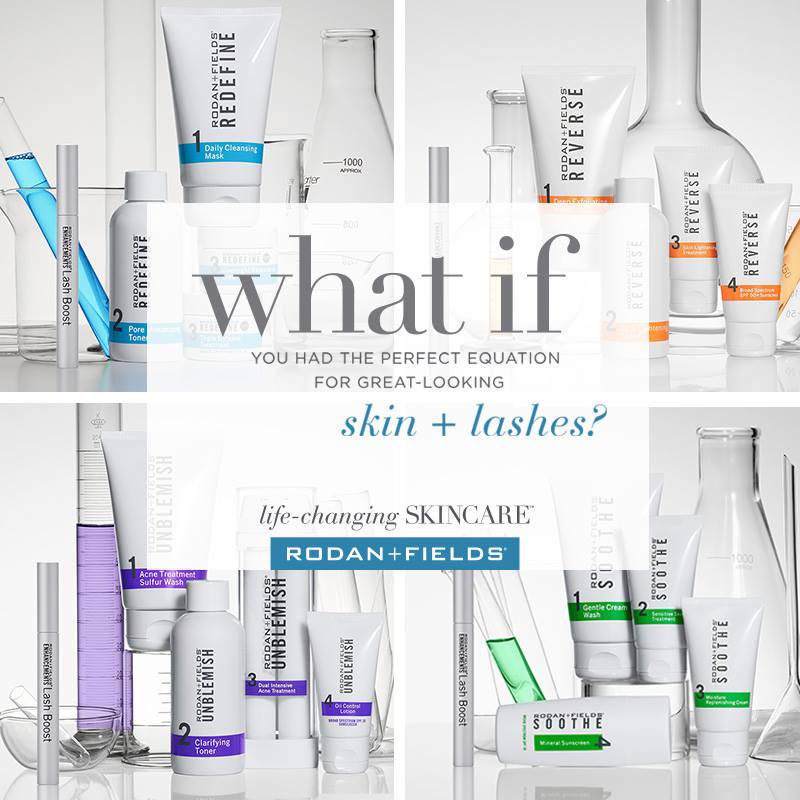 Lash Boost = Amazing.
Learn more about Lash Boost in a quick video HERE and HERE!