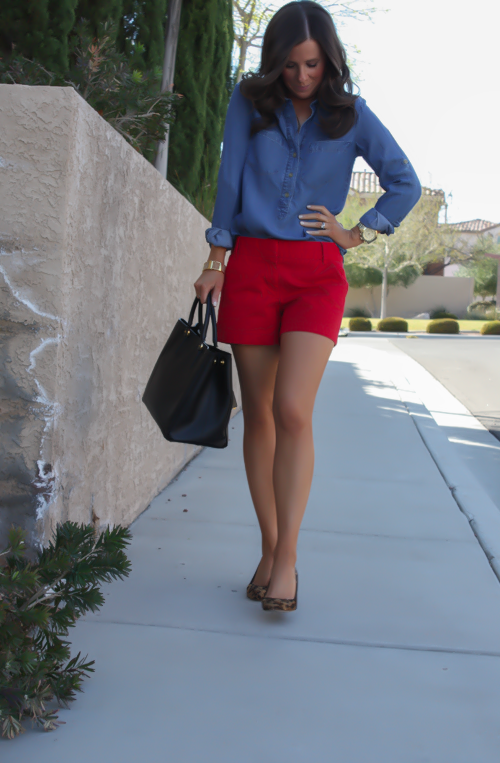 Lately, Ava has been on a constant "quizzing" kick with both Curt and I where she's full of questions such as, "what's your favorite food?, or "what's your favorite color?".  While these are all good and thought provoking questions, she only reminds that I seriously bounce around like crazy when it comes to giving her my final answer!
The truth is this, I simply can't decide WHAT my favorite color is anymore!  However, I do find that when I'm looking for something to wear or browsing the web for the next great buy, I do tend to gravitate to just a few particular colors more than the others.  And, as I'm sure you know where I'm going with this, I adore red.  Bright, fire engine red, to be exact.  I'll wear this color all year round and never need a season or holiday to tell me it's more appropriate to wear at one time or the other.
Red and Leopard go together like strawberries and cool whip on a hot summer day!  Or…something like that!?  I've got warm weather on my mind and I guess with that comes my favorite cool down treats!  Sorry 'bout that snow storm headed your way, PA.  It's like 70* and awesome up in here and I'm enjoying it while we can…
Have a great day, everyone!  Thanks for visiting today!
Anthropologie : Chambray Shirt / J.Crew : Chino Shorts / J.Crew : Leopard Wedges / Prada Saffiano Tote, similar here, here / Michael Kors : Gold Watch