Let's be honest here…  While I do covet some extra special pieces in my life, I don't necessarily have the need to buy such fancy attire.  This mom, well, we're on the go.  Dance class, soccer games, Target, Chick Fil A…  You know how it goes!
I wouldn't change this life for anything and I'm pretty thankful for all of the great casual yet stylish clothes there are out there for busy moms like myself.
Two favorites?  A super comfortable dress and suuuuuuper comfortable (yet stylish) athleisure pants.  #iflifehandsyoulemons #praytheyrelulu #amen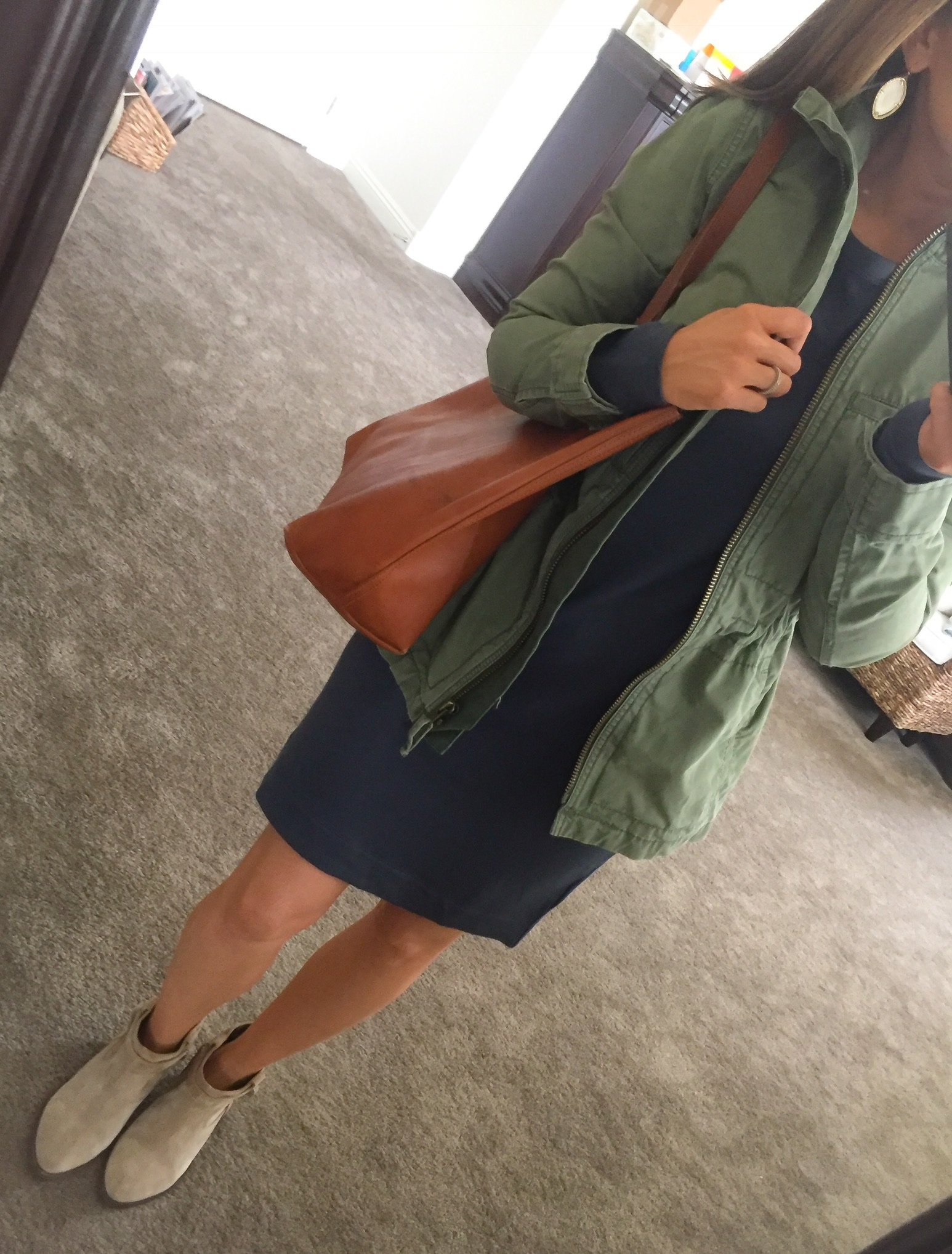 I buy this dress every year when it comes in a new color.  It's insanely stretchy, SUPER soft, and it goes with JUST about everything.  Today, I'm wearing booties (always…) and this end all, be all cargo jacket.  If you're still searching for the PERFECT one – this is it.  #allthecolors #yourewelcome
Madewell Jacket (TTS, I'm wearing an XS)  |  Loft : Dress (TTS, I'm wearing an XS)  |  Joie : Booties, similar here  |  Madewell : Tote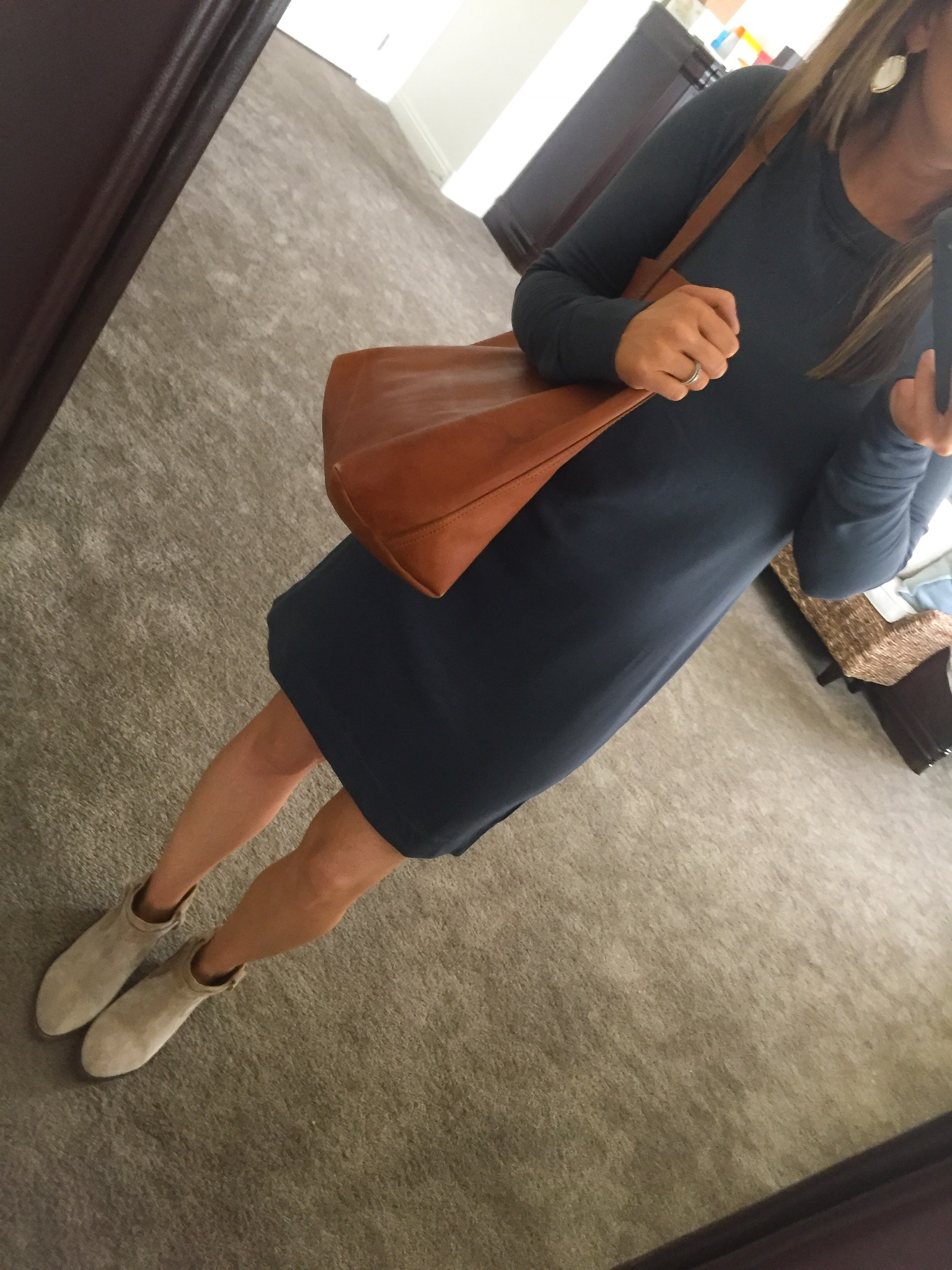 Now, if you don't Lulu, I understand.  I still get sticker shock sometimes BUT if you take extra special care of all your pieces, wash them right, and find a little room in your budget to make it work…I assure you that they're worth it.  And, if you have issues, take them back whenever you need to…as their customer service is incredible.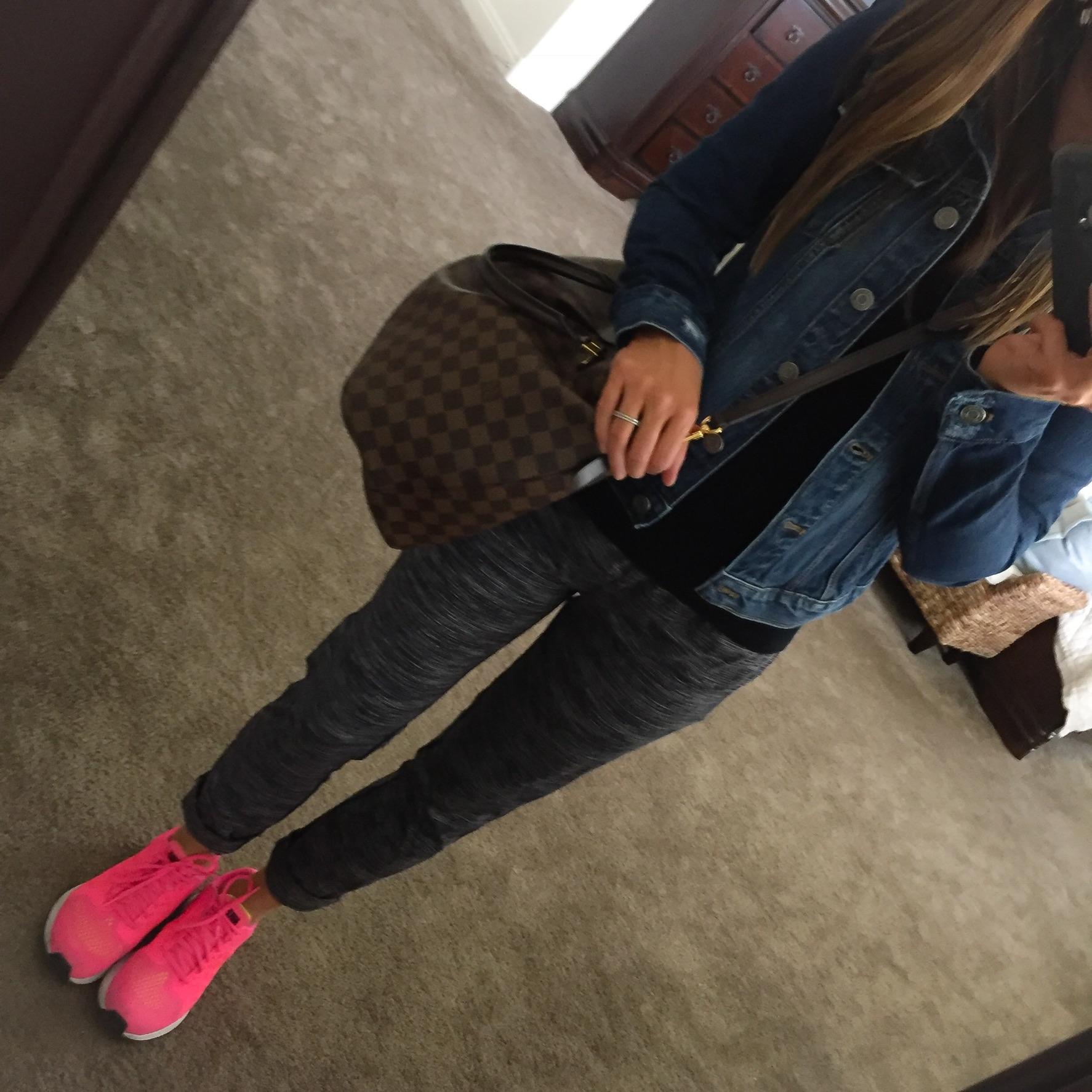 I LOVE THESE PANTS.  I wear them with hoodies, jackets, denim jackets, my college tees, long sleeve knit tees, sneakers, flip flops….I mean, I always find a way to make it work because I love them so much.  I fly in them, I wear them to the park, I wear them to bed, I wear them to run errands.  Whew.  I wear them a lot. 
Lululemon Pants (I'm wearing a size 4, although I could wear a 2 for a more snug fit AND, you can wear them long or cuff the ankles for a cute crop, like I did in this photo)  |  Gap Tee (I have about 30 of these…)  |  Banana Republic Denim Jacket  |  Nike Sneakers, try these  |  Louis Vuitton Bag (I have the GM)