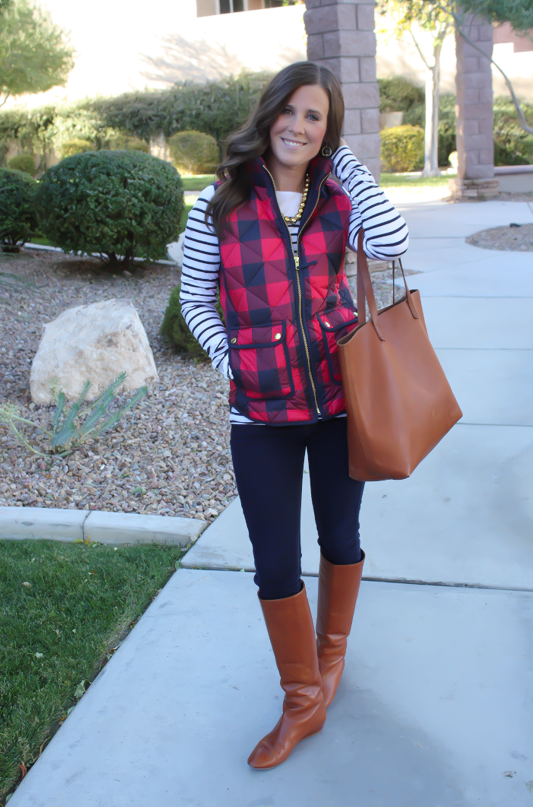 Did anyone else get a little bit giddy when this quilted vest first popped up?  I can't be alone.  It's the perfect mix of red and navy in a fall and winter favorite, buffalo check print.  Yes, yes, and a big ol' yes.
I will admit, I'm a little on the fence when it comes to mixing prints only because I'm such a fan of the classics.  That being said, stripes and leopard or stripes and plaid is becoming what I like to consider my "safe zone".  It's different, it's modern, but it's nothing too crazy.  Baby steps, I guess.
What is it about a quilted vest that is so addicting this season?  I think, honestly, they keep you warm without forcing you to layer, layer, layer your arms.  I mean, that little bit of freedom is kind of nice when you're finding yourself bundled up day after day.  I love wearing them inside, too, so I'm not forced to be kind of cold when I shed me coat.  Keep your core warm makes all the difference!
Have a great Thursday, everyone!
J.Crew : Quilted Vest  |  H&M : Striped Tee  |  Gap : Jeans  |  Loeffler Randall : Boots, try these, these, these  |  Madewell : Tote  |  J.Crew : Necklace, try this, this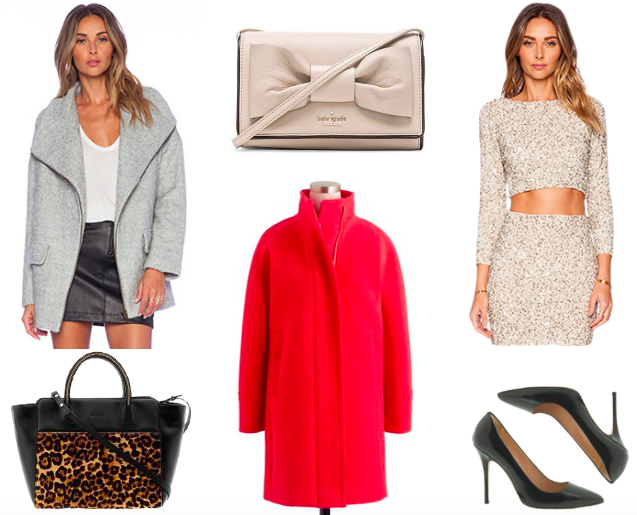 Grey Coat  |  Bow Bag  |  Sequin Top  |  Sequin Skirt
Leopard Tote  |  Red Coat  |  Black Heels