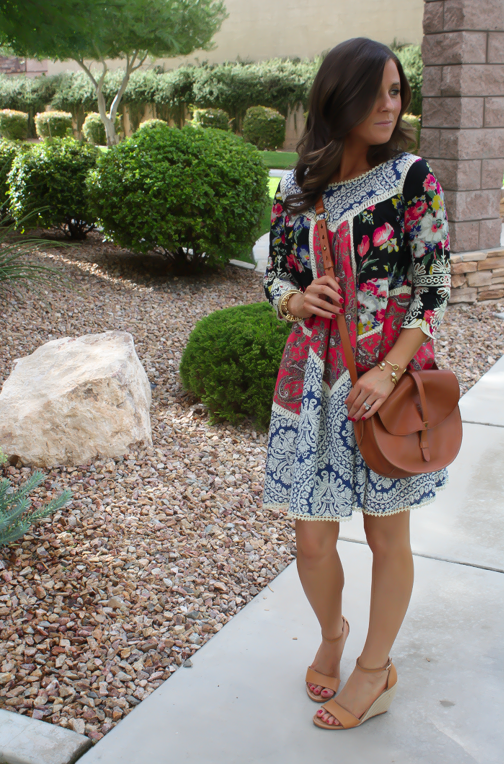 Happy, happy Friday!  I tell you what, I'm not actually sure who's more ready for a Saturday sleep-in after this first week of Kindergarten is coming to a close, Ava or myself?  My goodness!  Summer, you are dismissed!
I will say that Ava is having just the best time in her new "big kid" school and I'm really proud of how well she's done making new friends and just being all around awesome.  Man – am I blessed to be her momma in this life.
So, in order to keep this Friday fun, I'm sharing a really easy and unique dress that makes mixing prints pretty much as easy as it gets…mostly because it's already done for you, yes?  Yes.  Aside from the creative mixing of these pretty prints, I love the overall swingy shape of this dress and to be honest, while I think it's great dress for transiting into fall, I also think it would be perfect in the spring time.  And there you go, versatility.
Have a wonderful Friday, everyone!  I hope your weekend is filled with a little R&R.
Thanks for visiting!
Anthropologie : Dress |  Seychelles : Wedge Sandals, here  |  Madewell : Saddle Bag, try this (a steal!)
I am so in love with this leather jacket…I could cry.  Must.Find.On.Sale.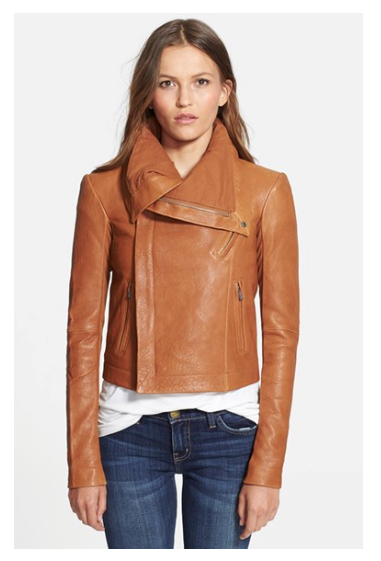 It comes in many colors…all gorgeous.