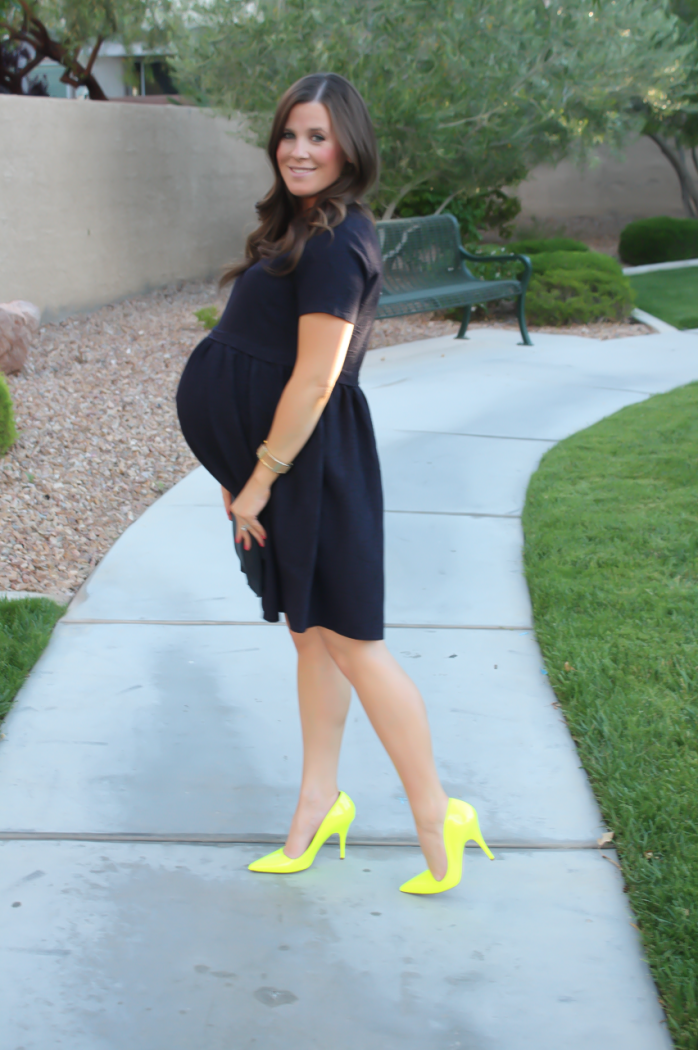 All the dresses, my friends, all the dresses.  It's too hot for anything really so lately, I get by with a little help…from dresses.
While they might not be the most functional when it comes to the 3rd trimester, I chose these bright and super fun neon heels to pair with this navy dress because (1) I love navy and neon together and (2) I felt like because this dress had such a dramatic waist line I really needed to add a little more length to my legs so I didn't appear so short.  Pregnant or not, I think that's a good rule to follow.
Ava and I had a super busy past week and we have some family coming into town this coming week for a visit and we seriously can't wait for the company!  I'm doing all I can to keep her nice and occupied this summer while we wait out the baby but I'm not going to lie – trekking all over the desert while carrying an extra 30 pounds isn't the easiest.  Have mercy!  I was pregnant with Ava when we were living England and while some might complain about mild summers and too much rain, I miss that something real awful when it's 110* and there isn't a cloud in sight.
The countdown continues and I've started my weekly check-in's, which is always a good feeling to know you're so close to baby!  Thank you all for following along over the past 8 months!  About 4 weeks and counting…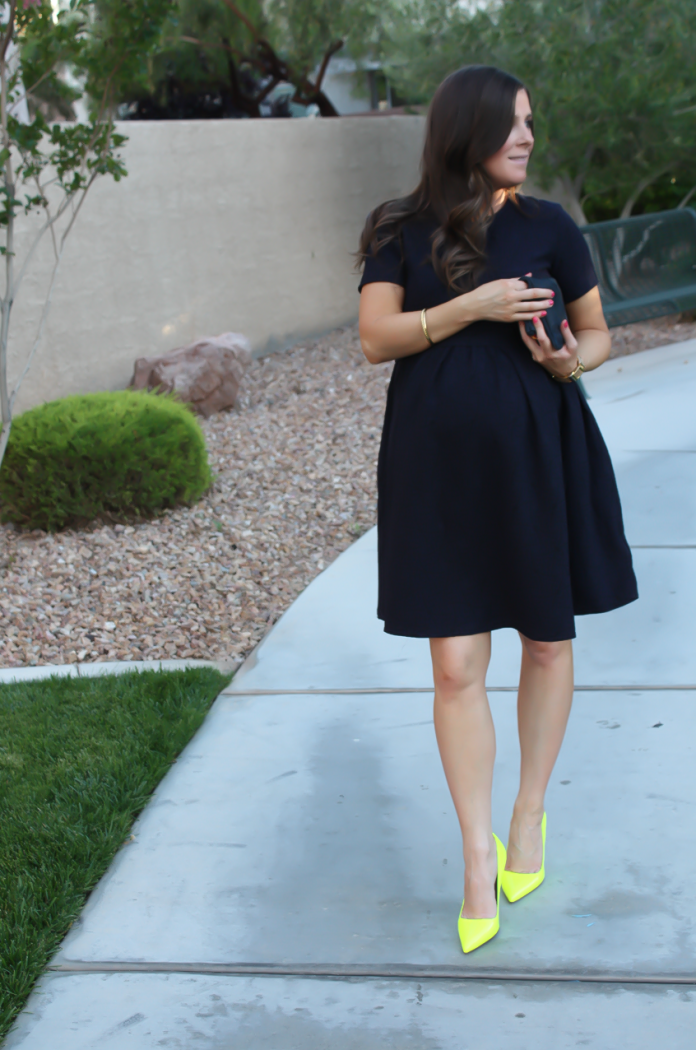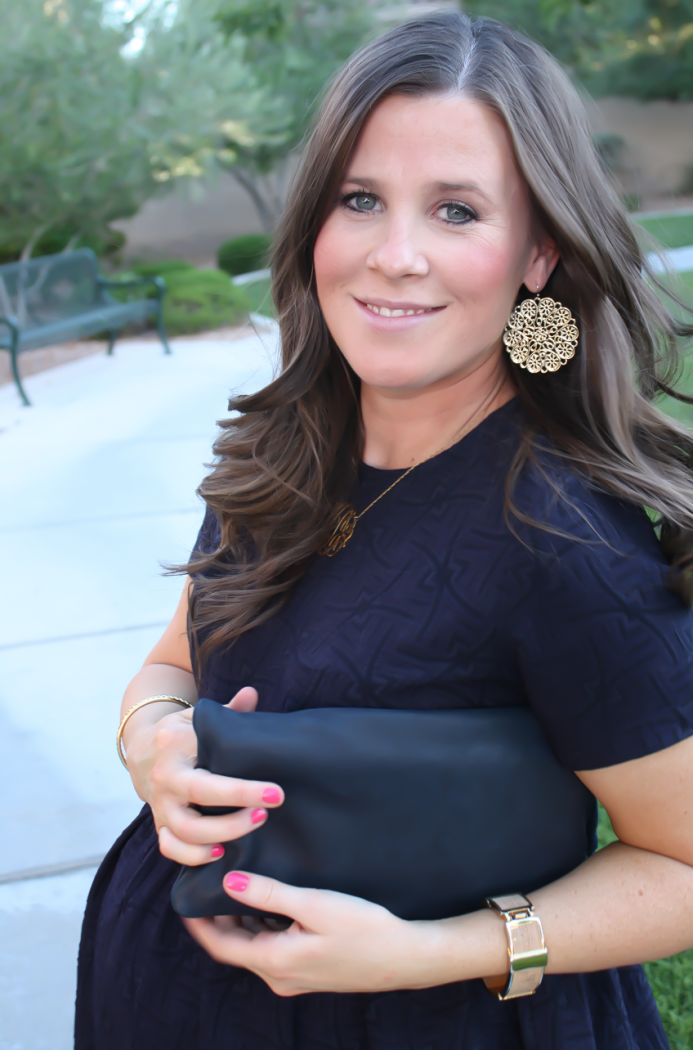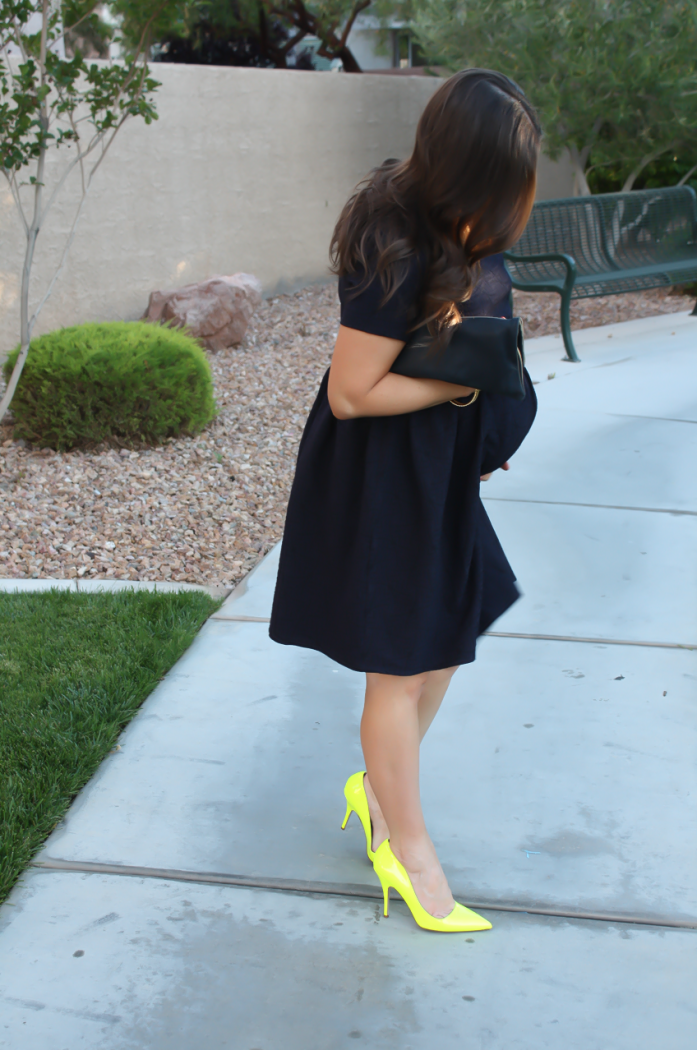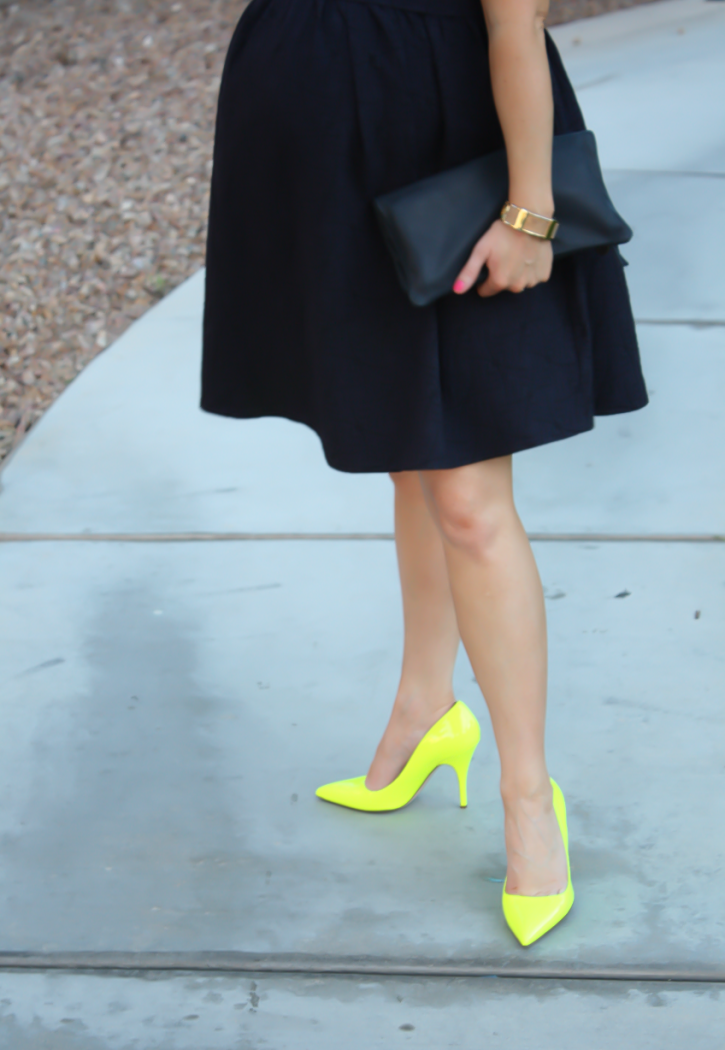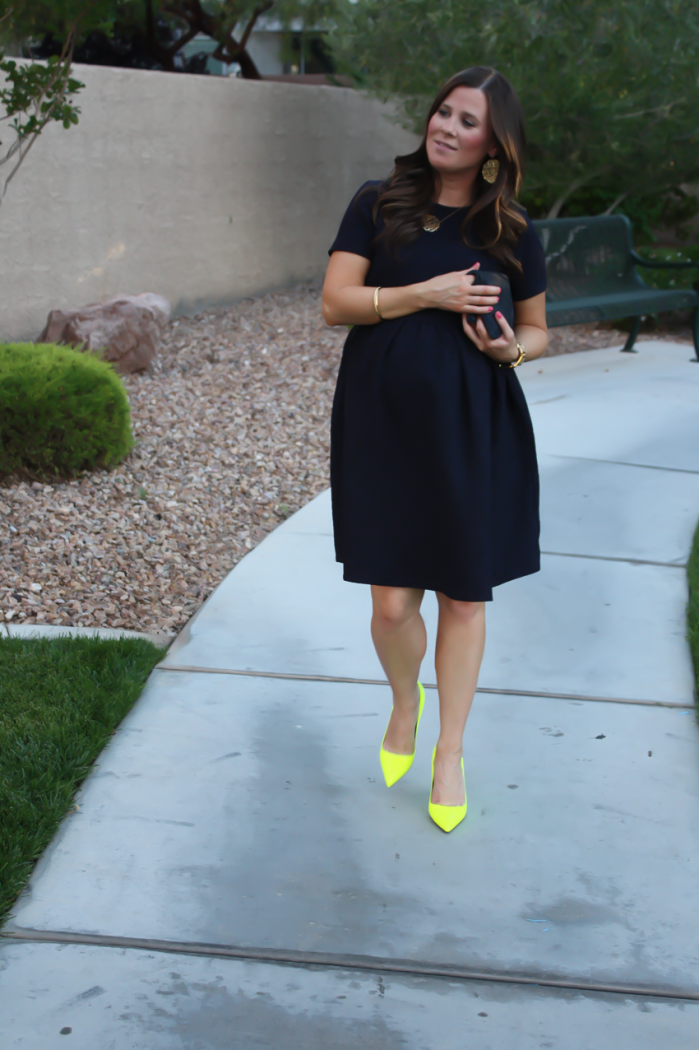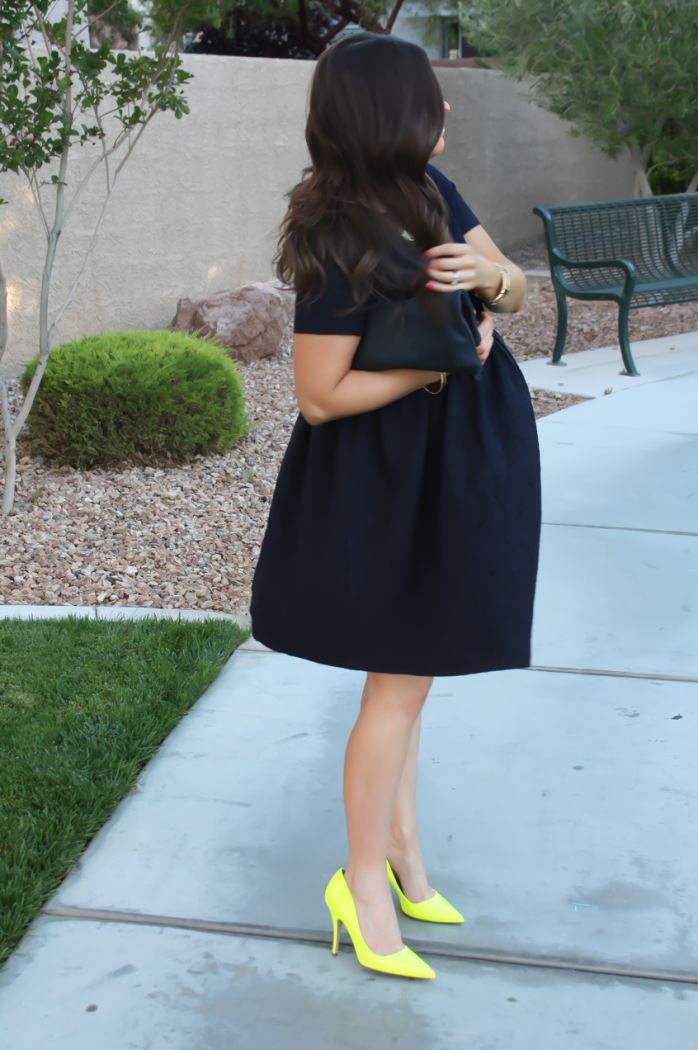 ASOS : Dress (I'm wearing a US 4)  |  Kate Spade : Heels, here, try these, these  |  Clare V : Clutch, try this, this
A little Summer Outfit Inspiration today…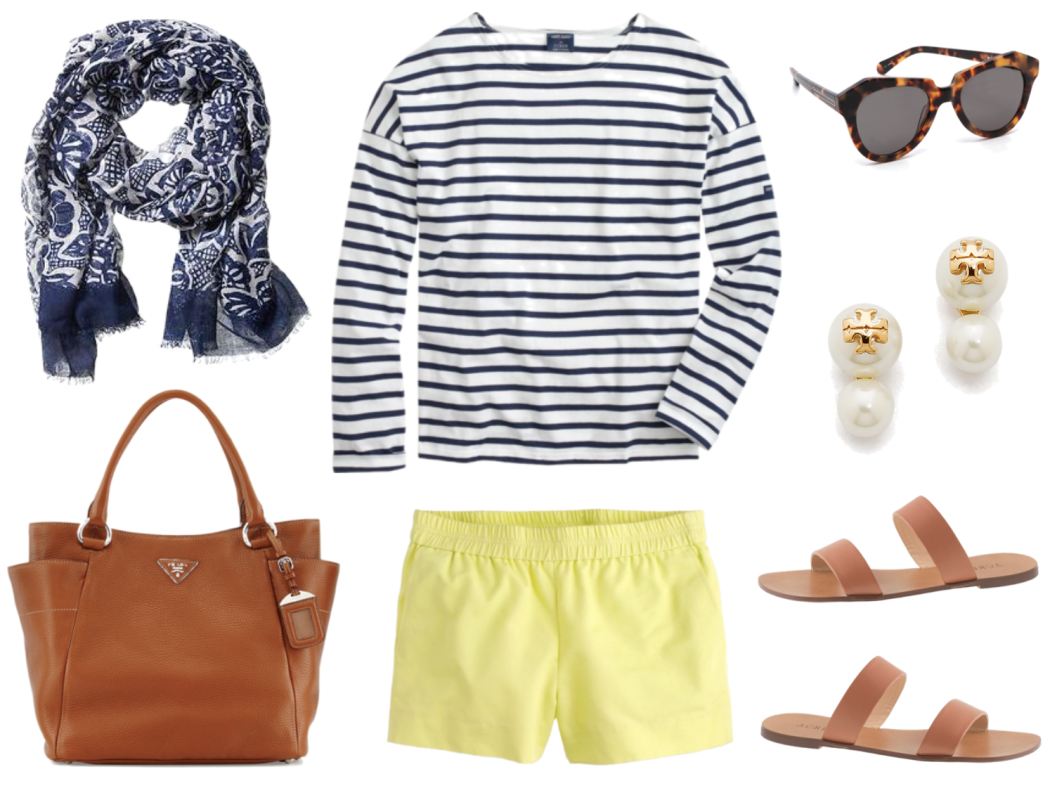 Scarf (sale!)  |  Tee  |  Sunglasses  |  Pearls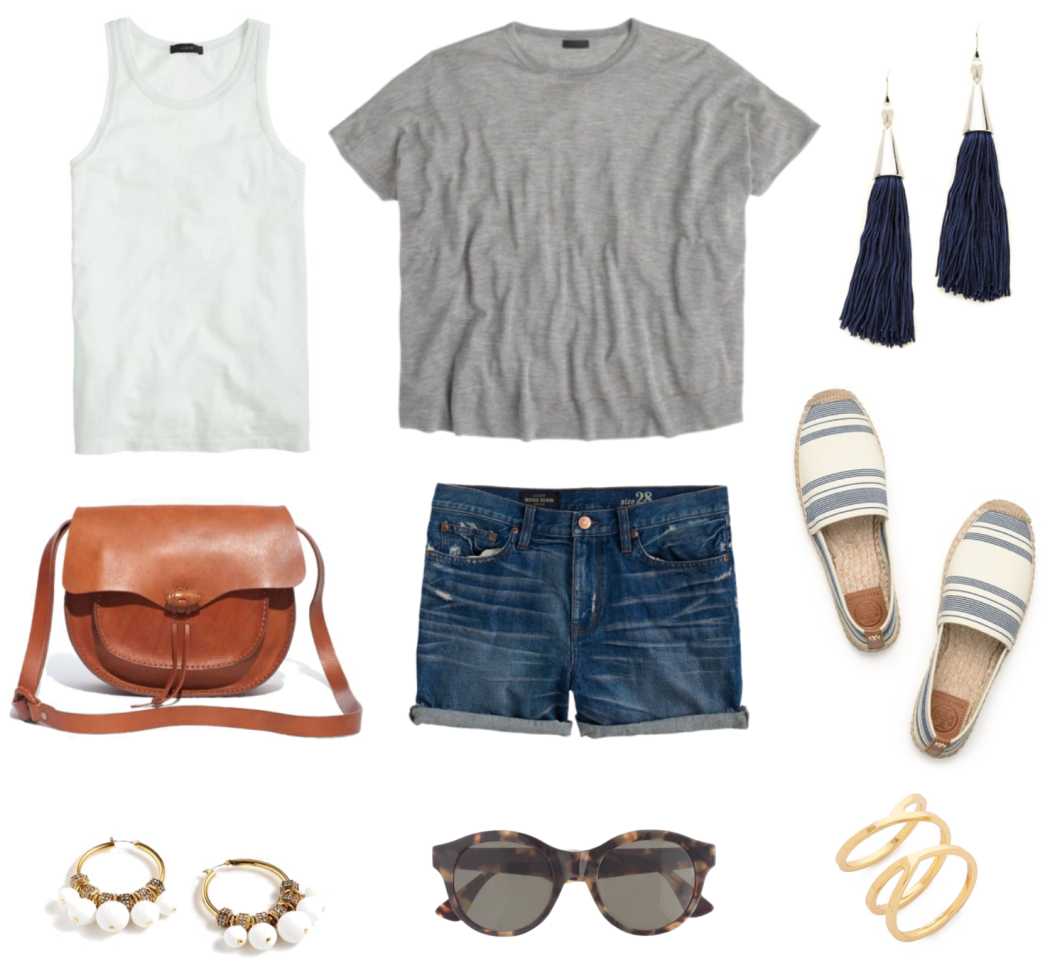 Tank  |  Slouchy Sweater  |  Tassel Earrings
Saddle Bag  |  Shorts  |  Espadrilles
Hoop Earrings  |  Sunglasses  |  Ring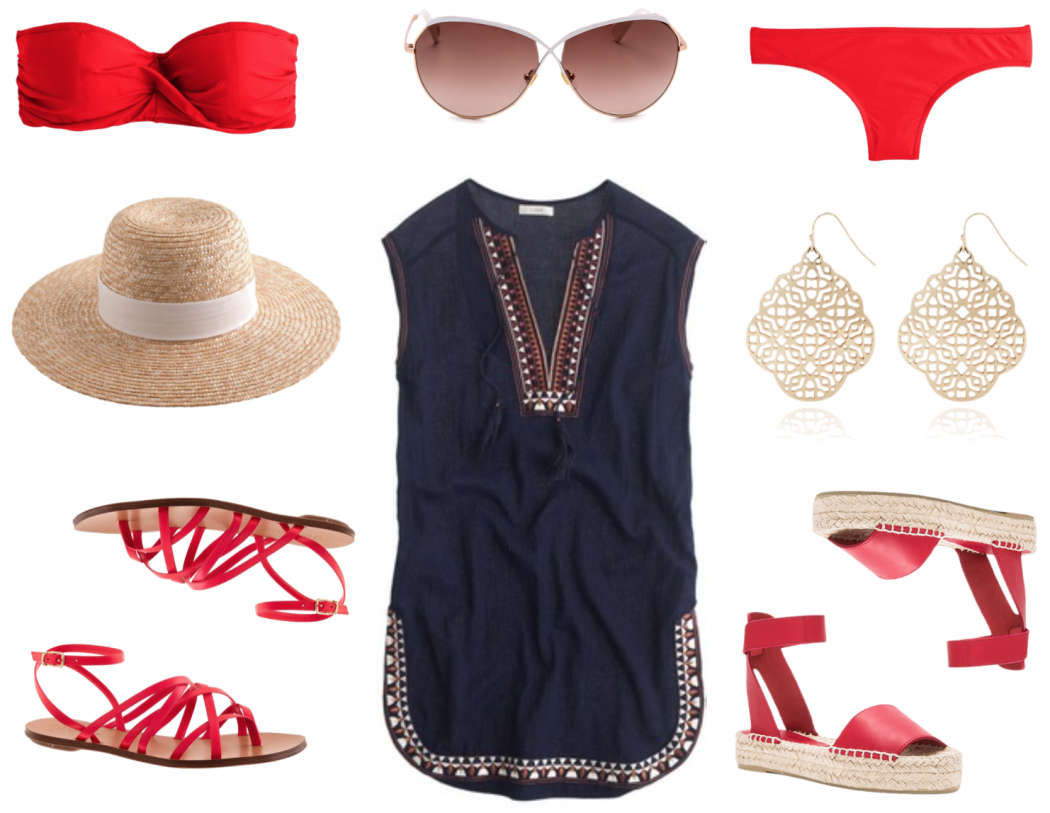 Bandeau Top  |  Sunglasses  |  Bikini
Strappy Sandals  |  Espadrilles, here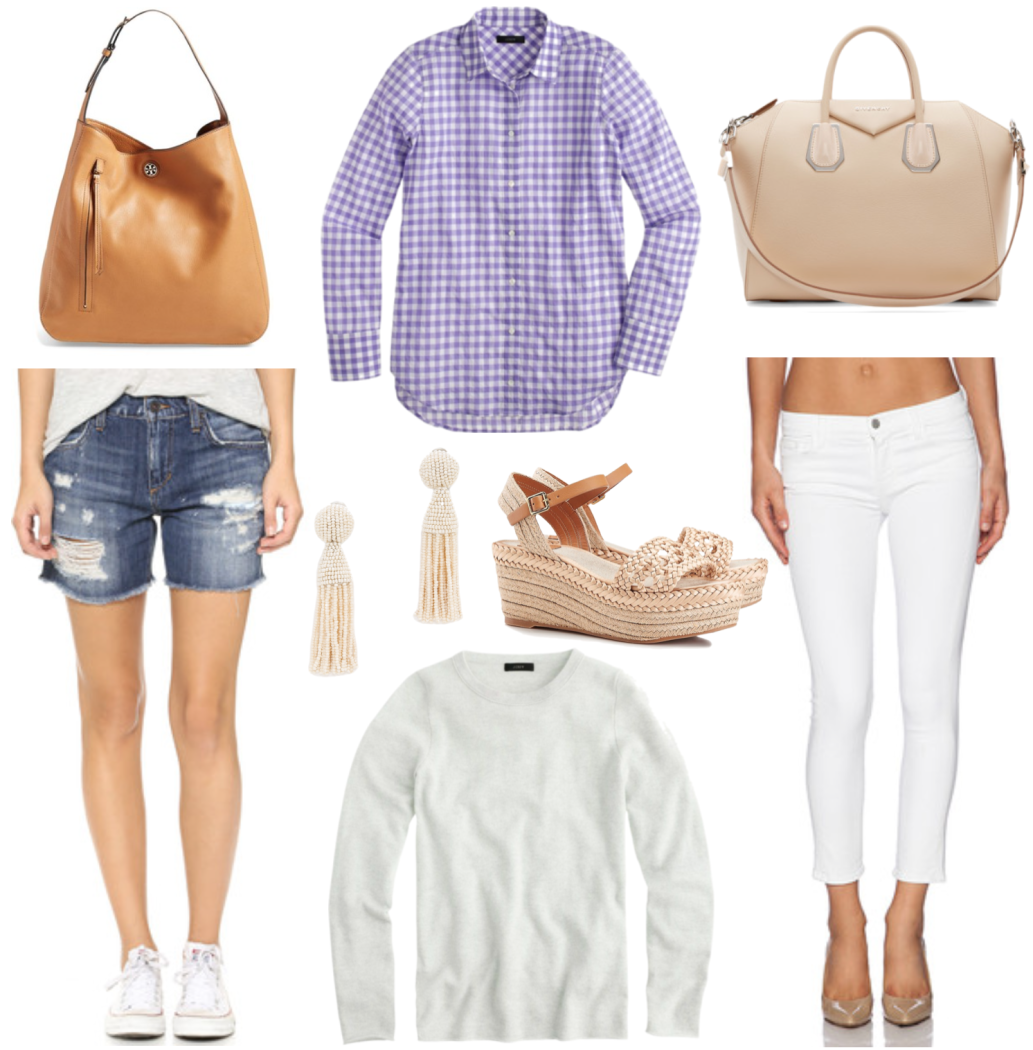 Camel Hobo  |  Gingham Shirt  |  Tan Satchel
Denim Shorts  |  Tassel Earrings  |  Sandals  |  White Jeans, here
Just in case you didn't catch yesterday's post, there were a few sales that you might want to check out!