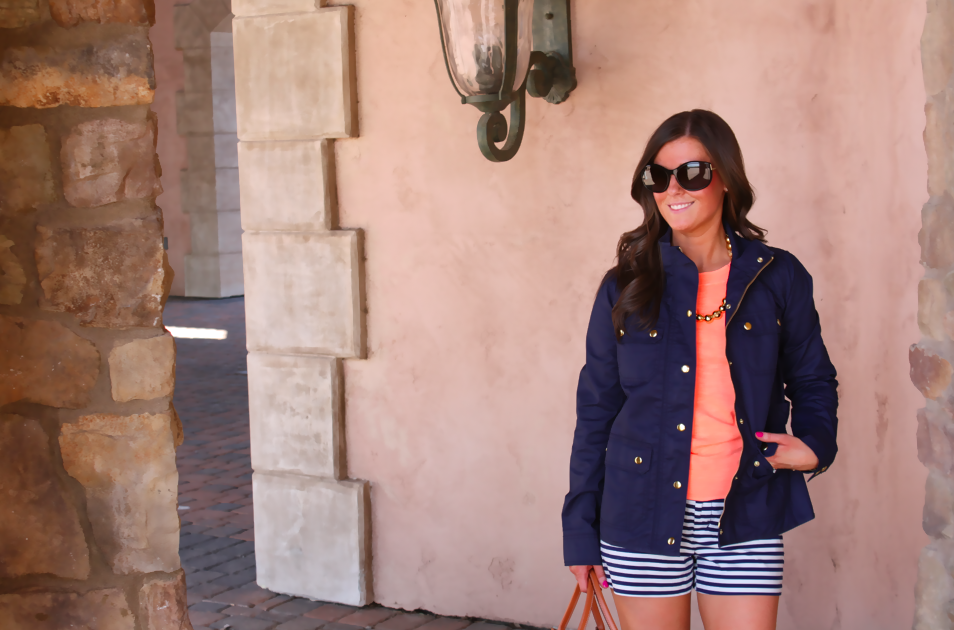 I'm about to start promising a weekly post dedicated to wearing stripes.  Clearly I'm a fan and, yet again, this post is my proof.  I picked these cute shorts up last year at Old Navy and I have certainly gotten my money out of them.  Why?  They're a great length and they're comfortable.  Win and a win.
Now, listen.  Las Vegas right now, whew, is hot.  H-O-T, hot.  I was hoping to remember to take off my celeb-sized sunglasses for the pictures and while I did, the sight underneath wasn't worthy of photographs.  (Note: 95* days and black eye make-up will be avoided in the future.  Yikes.)  However, I loved the way this navy jacket worked with my look so I tossed it on to show everyone else out there experiencing a normal spring time.  If things are starting to warm up in your neck of the woods, you can probably start to break out your shorts soon by pairing a cute jacket on top.  I'm all about layering right now and jackets are the best way to go.  On when you're chilly, off when you're hot.  This jacket almost has a weatherproof quality to it and while it's not lined, it's sturdy and the brass hardware throughout gives it that extra something special.
I hope you all enjoy our pictures this week!  Curt and I drove down to Lake Las Vegas which is just gorgeous!  If only we knew about this place when we moved here…  There's picture perfect places to see while you walk around and, honestly, I'm probably going to be a tad disappointed when we set up shop in my lil tiny backyard next weekend. Oh well, it was well worth the drive and we were able to spend the afternoon with friends so I'm calling this Sunday a big success!  I'm sure we'll be back soon!
Here's a few extra pictures on how I pulled this look together!  Details at the bottom, as always!  I hope you all had a wonderful weekend and are ready to start this week off right!
Have a great Monday!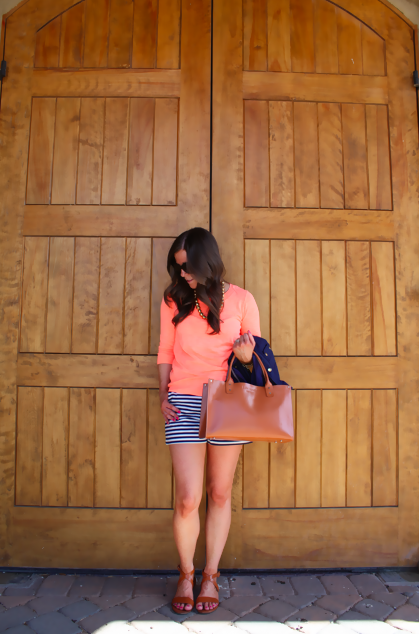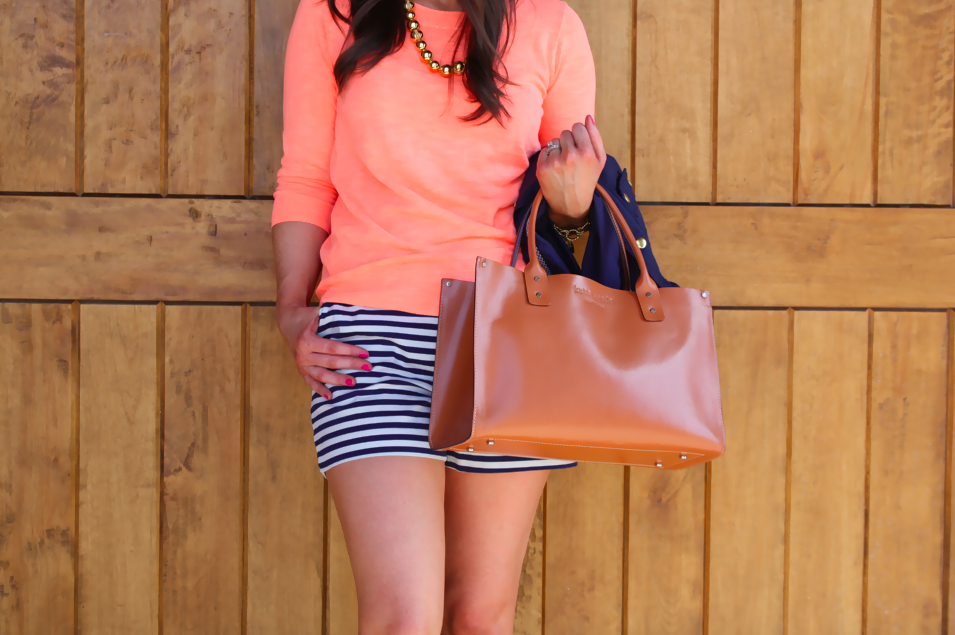 Jacket / Sweater / Old Navy Shorts, simliar here / Sandals / Kate Spade Bag, simliar here / J.Crew Necklace, similar here / Earrings / Sunglasses