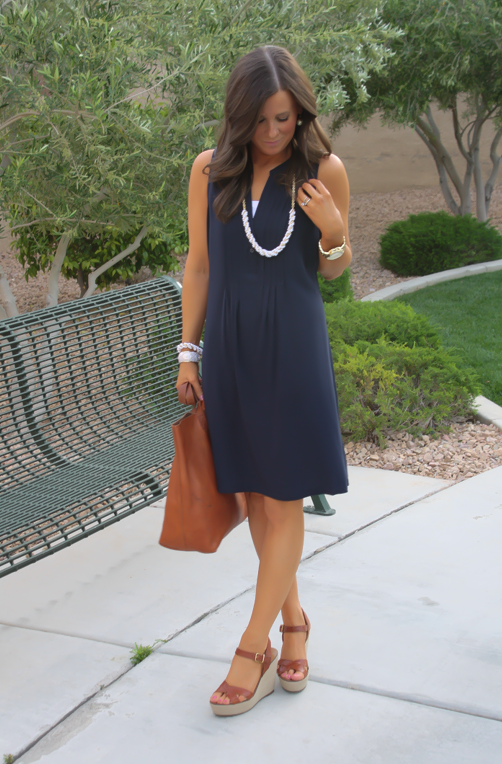 Friday, I love you.  Why you can't come around more often, I'll never know.  I think I love Friday nights the most out of the entire weekend because it's literally the farthest we will ever be to Monday.  So ladies, here's to a great weekend ahead.
But, let's chat about why you're really here, shall we?  I've found a fun, affordable little dress that's going to be one of your go-to's this spring and summer.  It's quite simple, actually, but with that comes a lot of room for customizing your look.  Think of it as a blank slate, I guess.
I went with navy and white, mostly because I'm crushing so hard on white jewels right now.  But, also because it's a nice break from my almost unchangeable gold jewels rotation.  While I love them both, it's nice to mix it up every now and then.
I'm also about to invest in a few more of these bandeau bras because they're the perfect basic bra concealer without making you wear a tank top under your clothes, or worse, showing your bra straps all day long.  This one is comfortable and snug and when I wear it over my strapless bra, it stays in place.  Plus, it was a quick and easy way for me to sneak in a few more pops of white to my outfit!
Have a great day, everyone!  Thanks for visiting this week!!  I so greatly appreciate you…
Old Navy : Dress / J.Crew : Sandals, current (almost identical!) version here / Victoria's Secret : Bandeau Bra / Banana Republic : White Necklace, White Bracelet,  White Bangle / Michael Kors : Gold Watch / Madewell : Tote
Saks is in the midst of their Friends and Family sale where so much is 20-25% off using the code "FRNFAM" at checkout!  You'll find me over at the shoes and accessories, of course!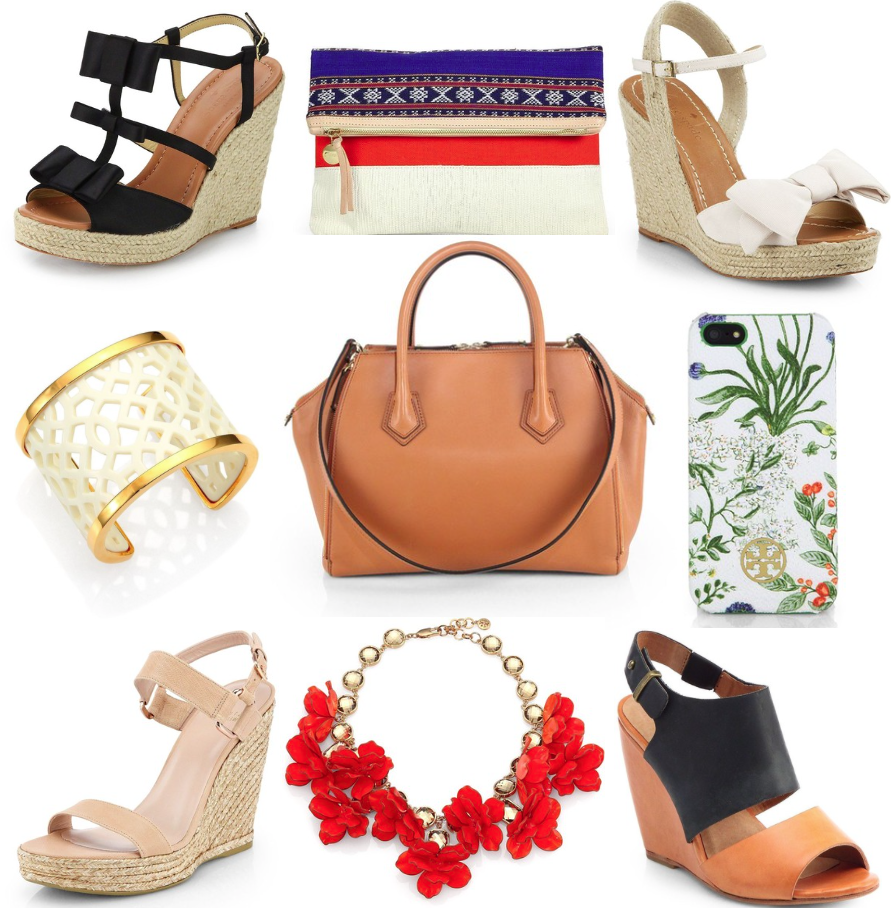 Black Bow Wedges / Mixed Media Clutch / Ivory Bow Wedges 
Cuff / Satchel / Phone Case
Tan Wedge / Statement Necklace / Bicolor Leather Wedge