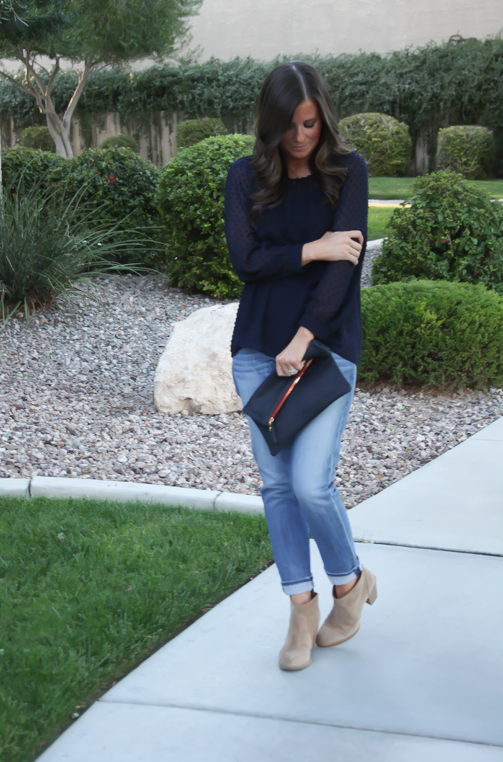 I must say that I'm really loving the way my light wash jeans are becoming a pretty reliable fixture in my fall wardrobe lately.  I say this because when I bought them I had this feeling that I would wear the heck out of them all spring and summer and when the cooler days were here, I would most likely store them for a few months but so far they've yet to be phased out!  I just love they way they work with navy so when I was trying to find a fun way to wear this pretty dot blouse they just seemed like a great match.
I love a pretty, feminine top that manages to keep a girly figure but still have a little bit of a billowy affect.  The dots and texture are unlike anything I have in my closet right now, too, which I love.
When trying to find an outfit that is fuss free but still makes a statement, this would be a "go-to" look from head to toe for me!
Have a great Thursday, everyone!  Friday…you're only a day away!  Hallelujah.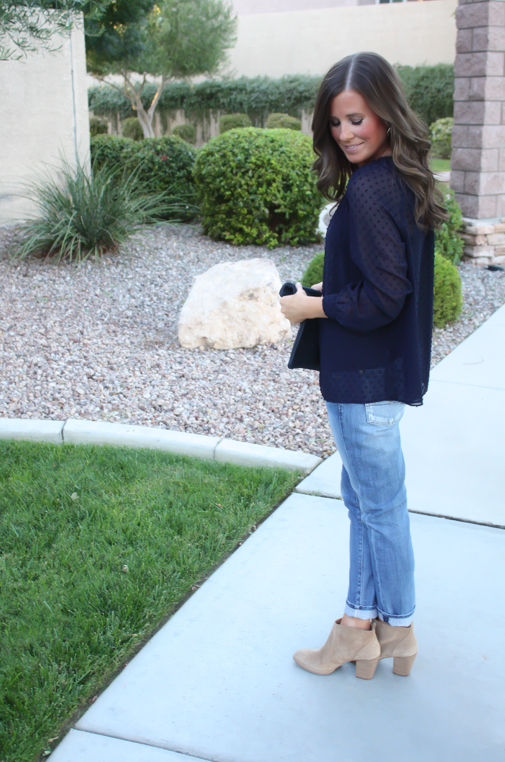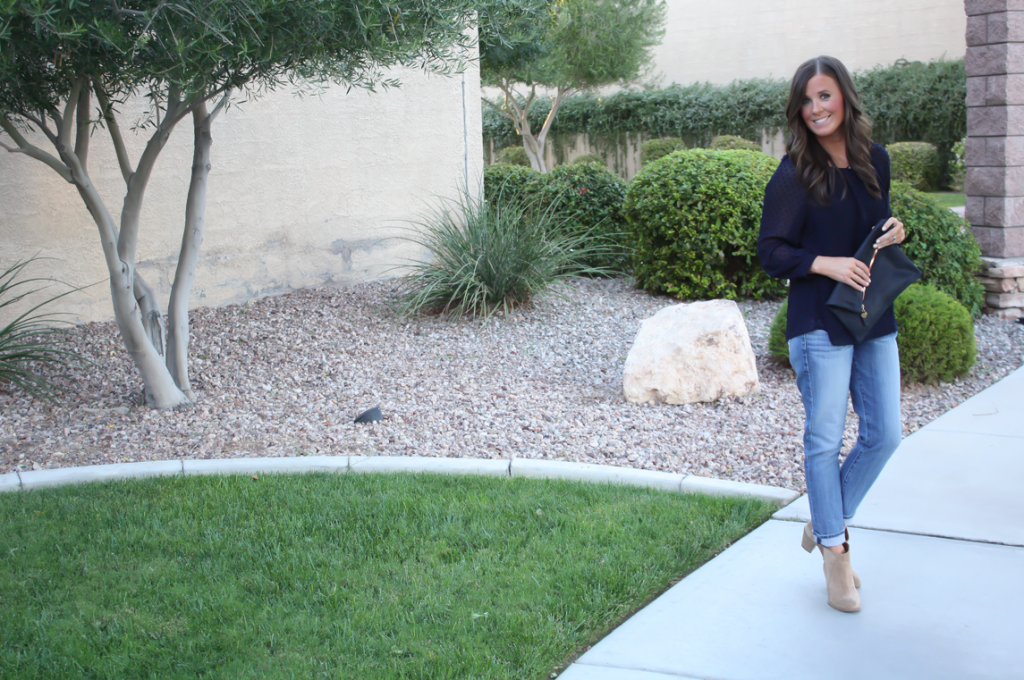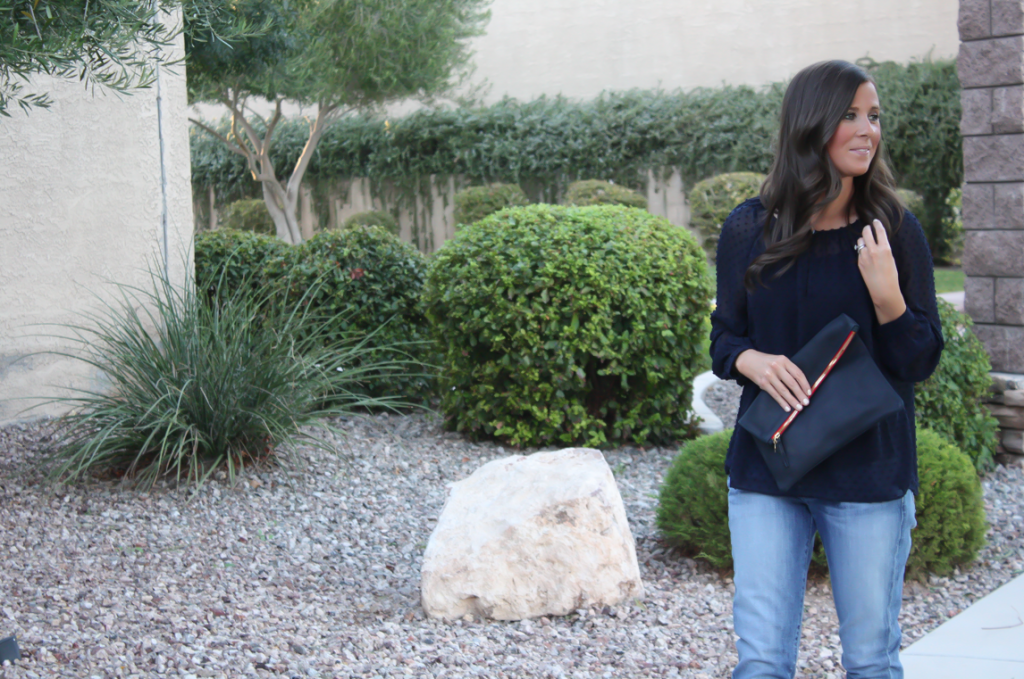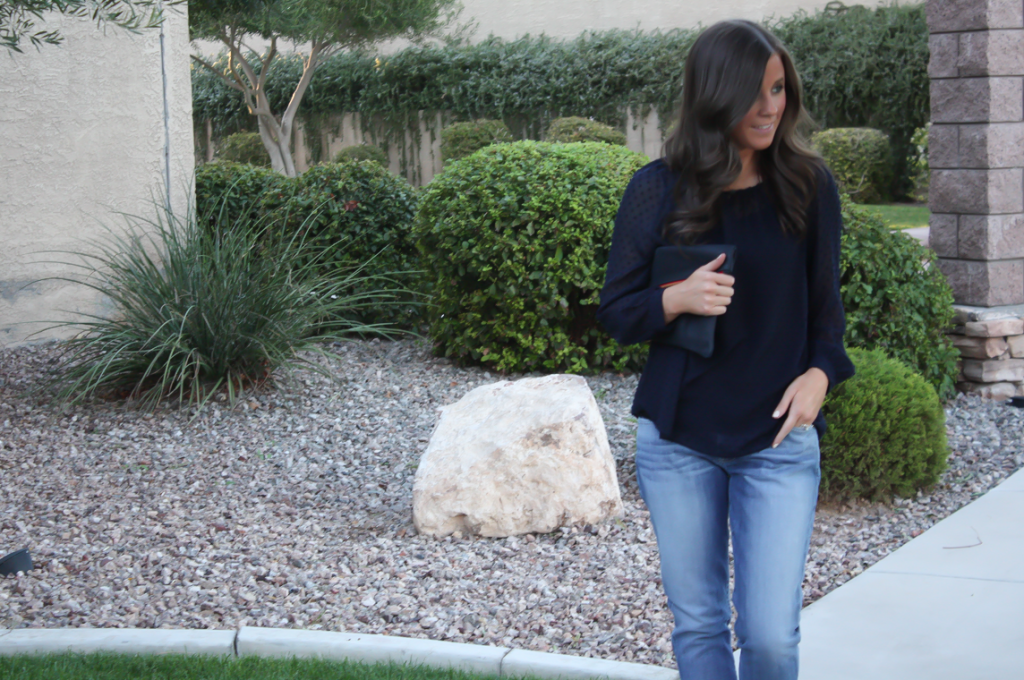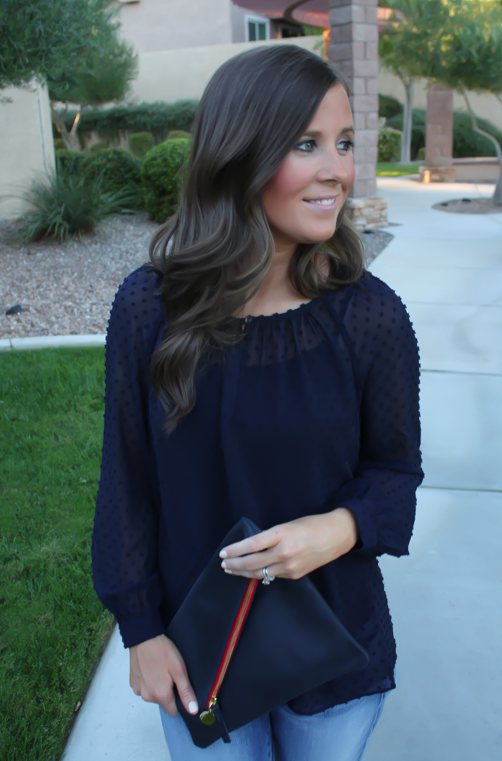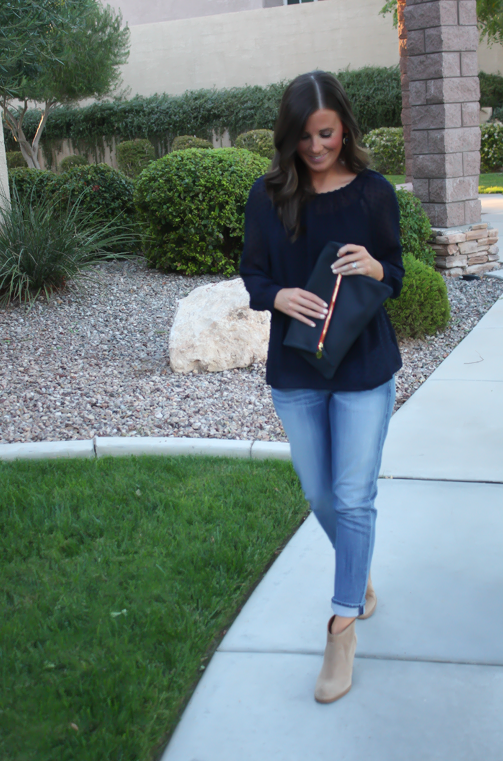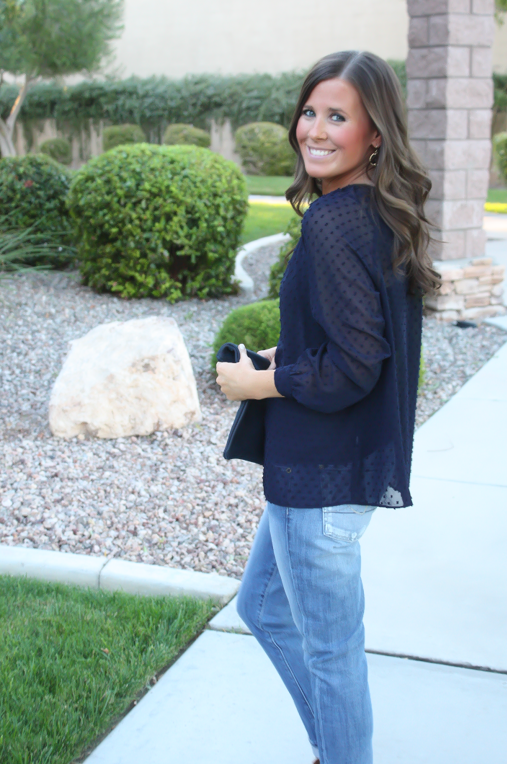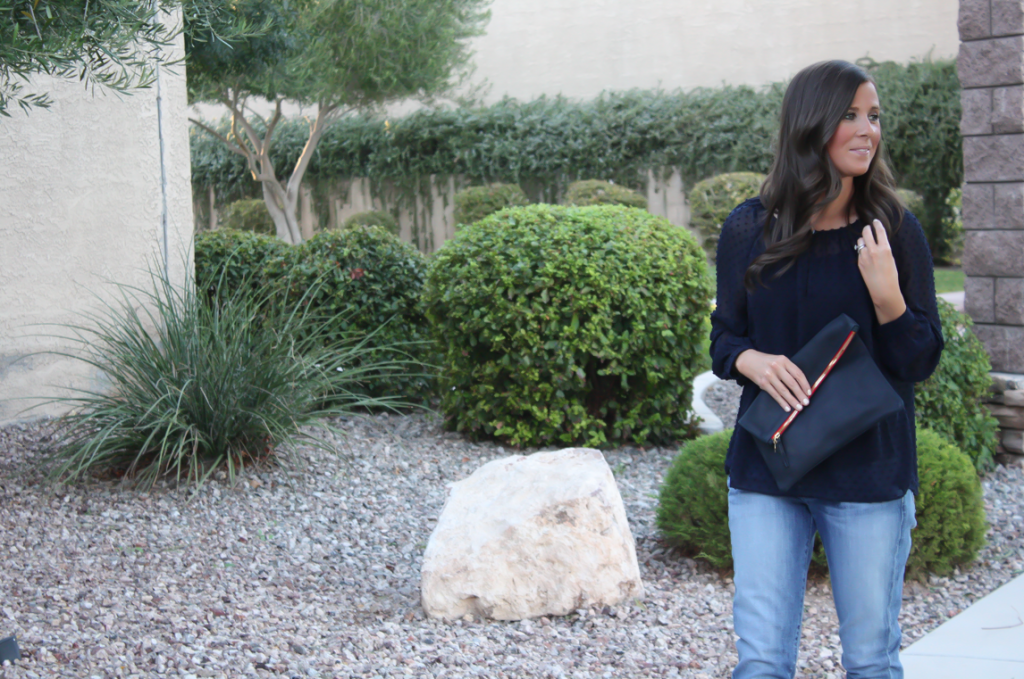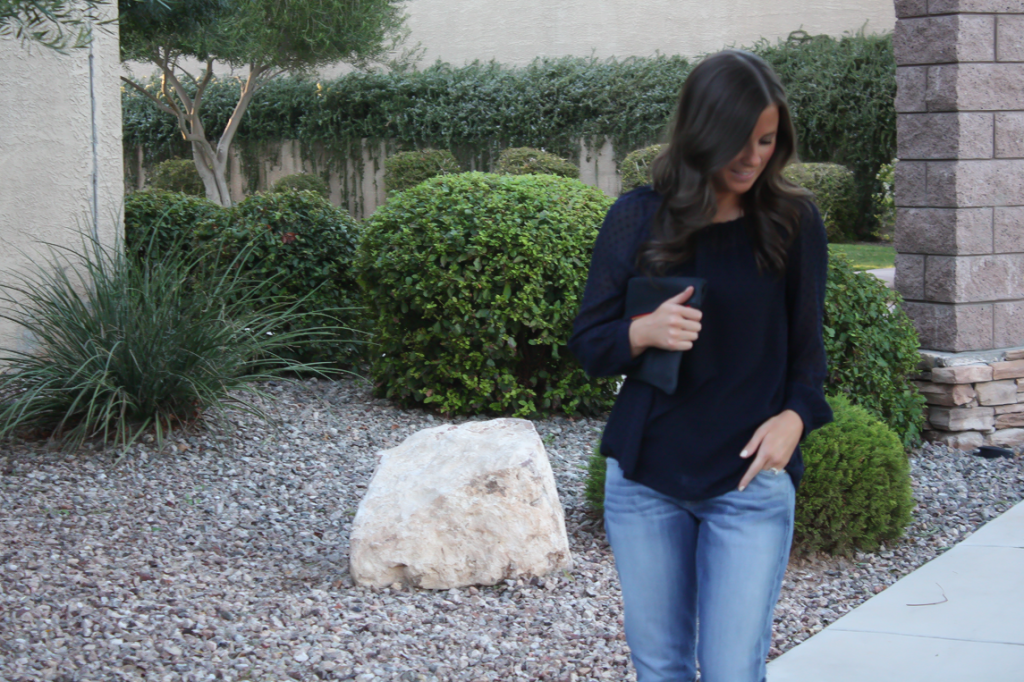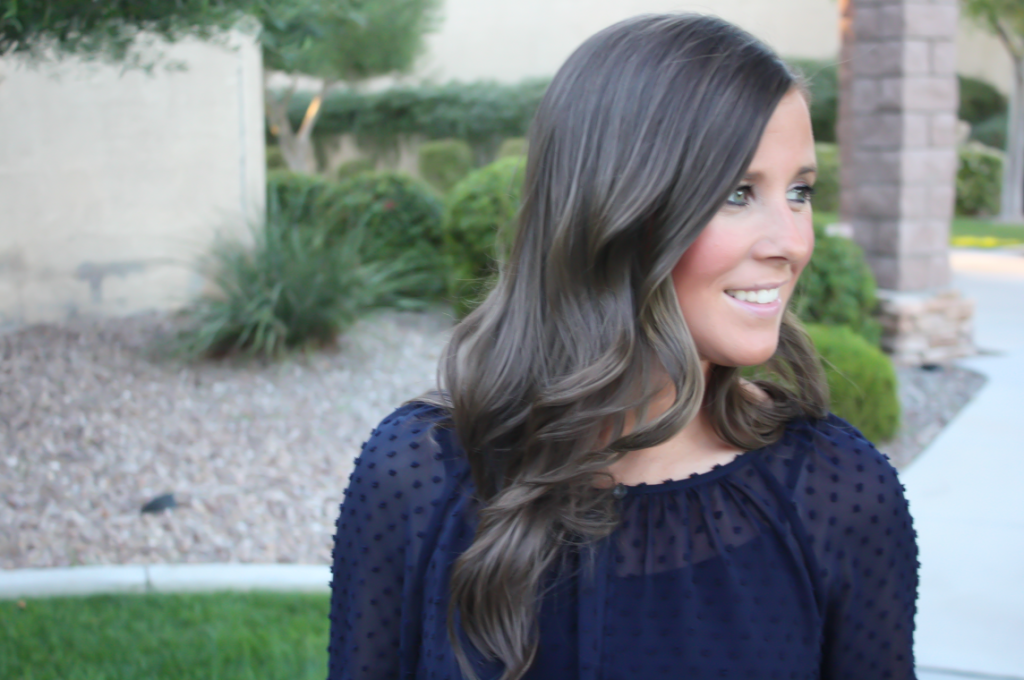 Navy Dot Blouse, loving this, this / Skinny Boyfriend Jeans, here, here / Booties, here,  similar here, here here / Navy Clutch, here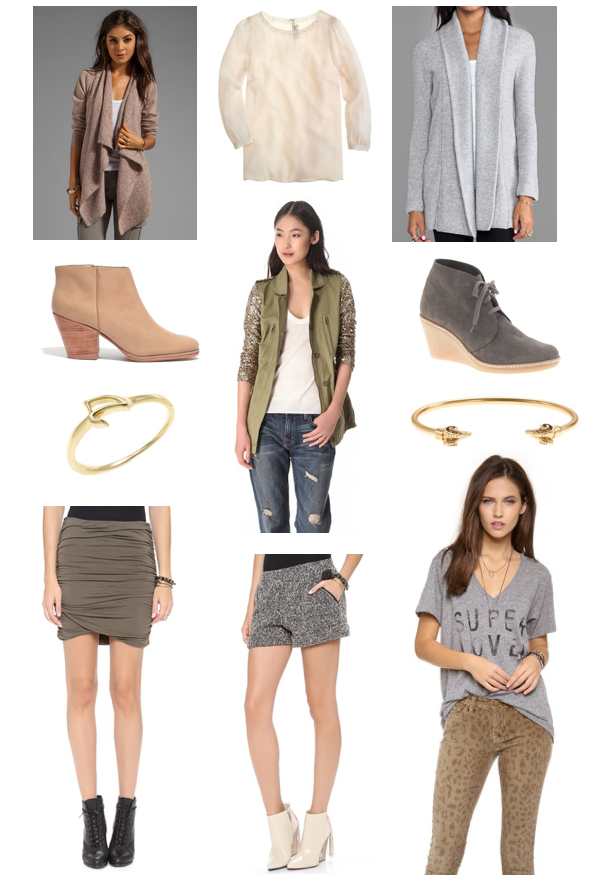 Marled Cardigan / Ivory Blouse / Grey Cardigan
Tan Booties (on sale!) / Twill and Sequin Jacket / Grey Lace Booties
Scrunch Miniskirt / Boucle Shorts / "Super Loved" Tee