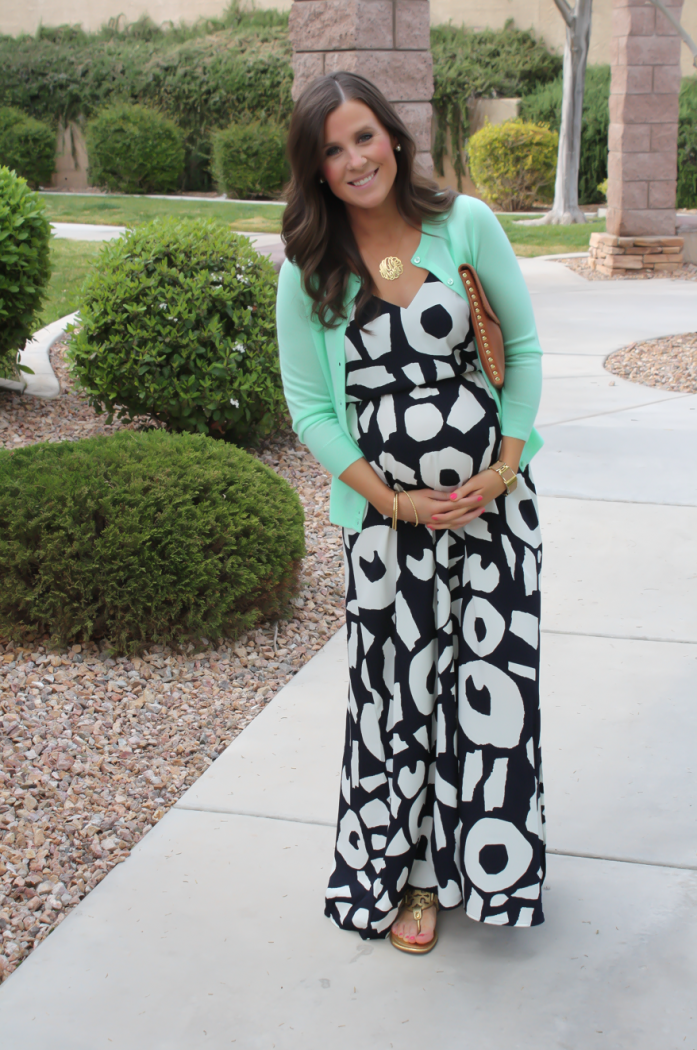 It's maxi dress season, friends!  Well, I think I'm up for a maxi dress all year long but in the spring and summer, they're so easy-breezy that they tend to get a little more attention in my wardrobe during this time of the year.
This "bedrock" printed, navy and white dress might be one of the most comfortable things I've ever worn.  Yes – strong, yet very truthful, statement.  It drapes so beautifully and I love the opening along the side of the dress.  It allows for a little bit of leg and a whole lot of ventilation!  Maxi dresses are one of my go-to's when the weather is warm but let's face it, if you don't have access to a breeze, it could get a little toasty!
I paired today's dress with a neon green cardigan just to give the look a little bit of brightness!  It's always nice to have something around your shoulders, too, when you find yourself going in and outside throughout the day.  Lovely little layers…
Have a wonderful Tuesday, everyone!  Thanks for visiting!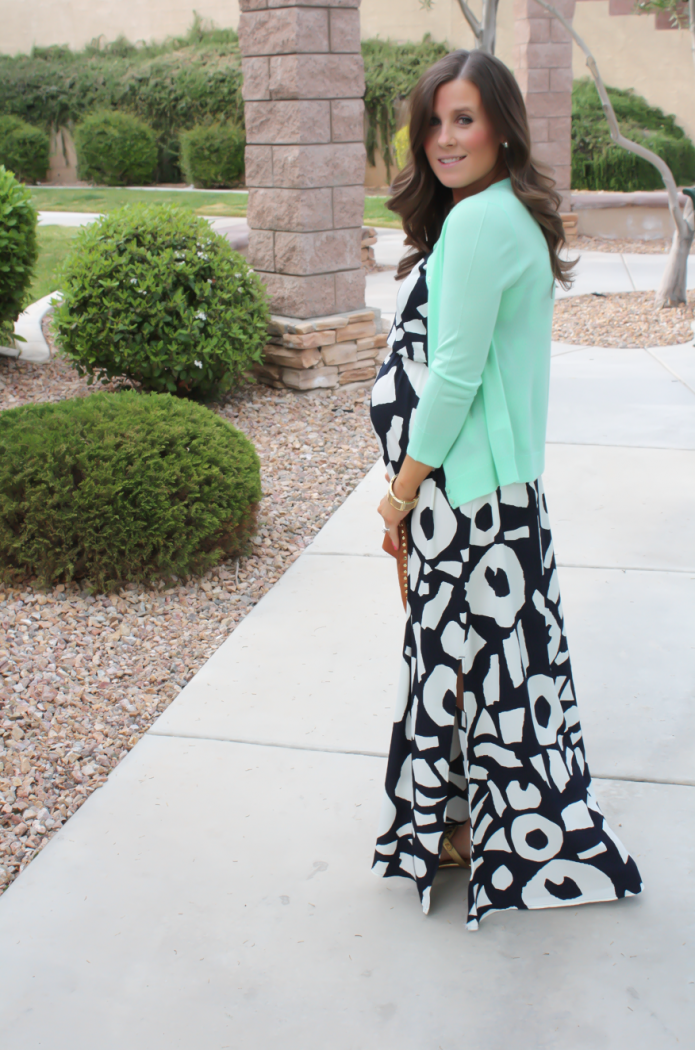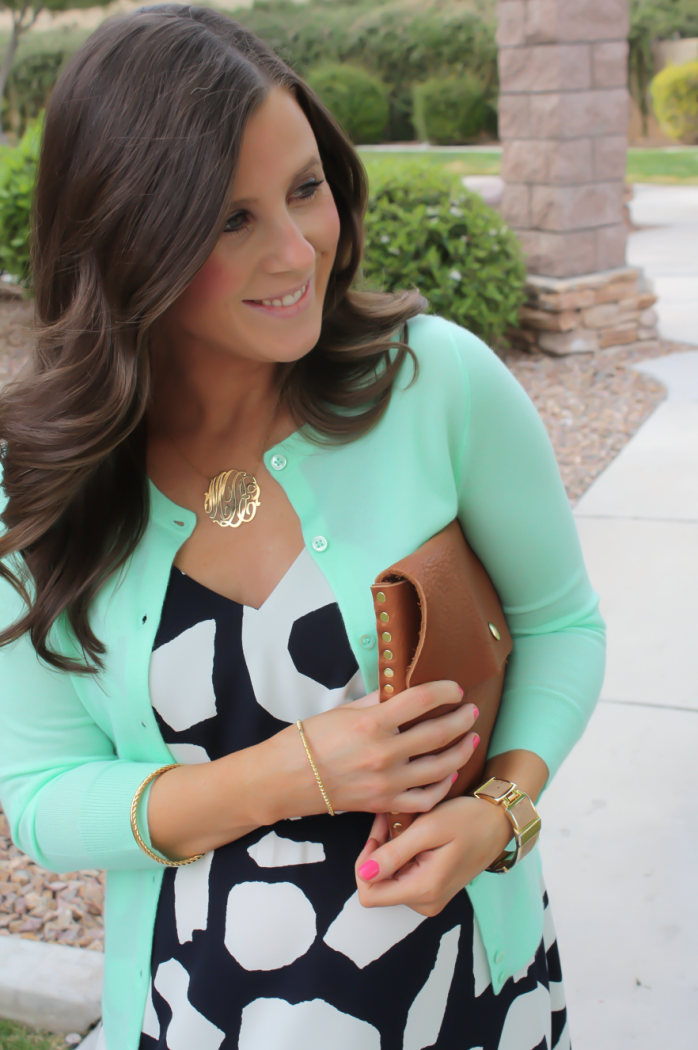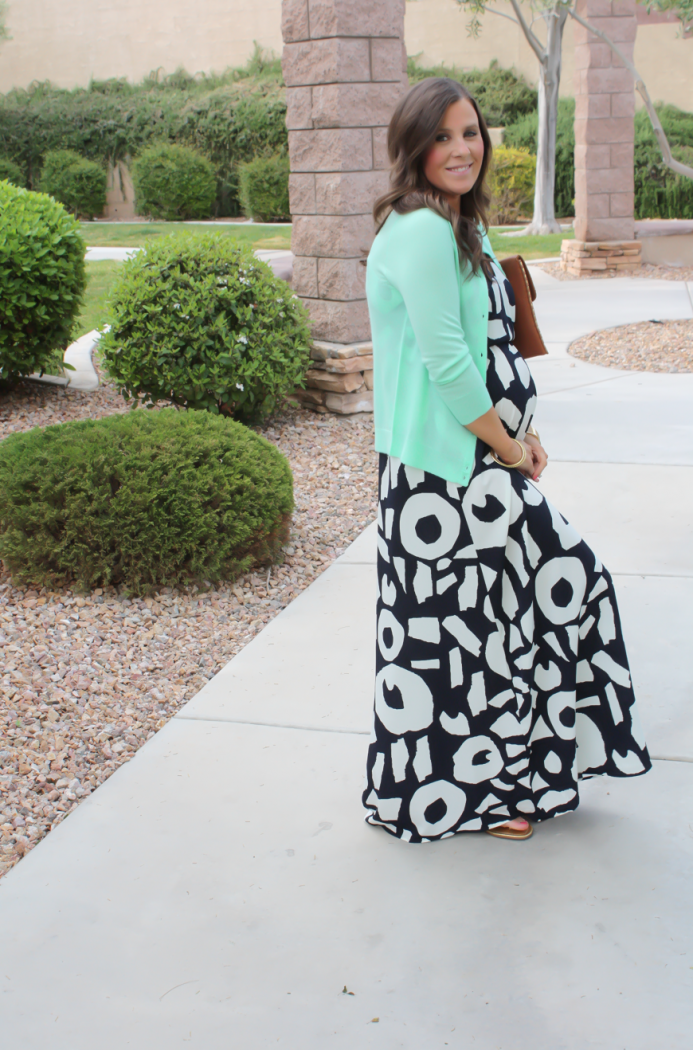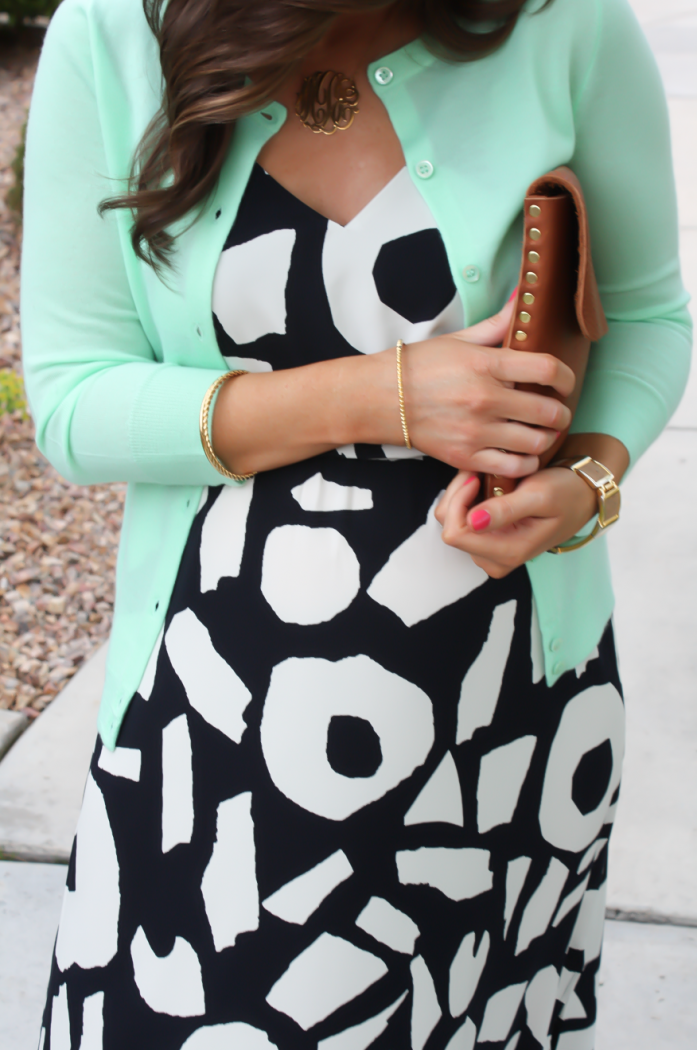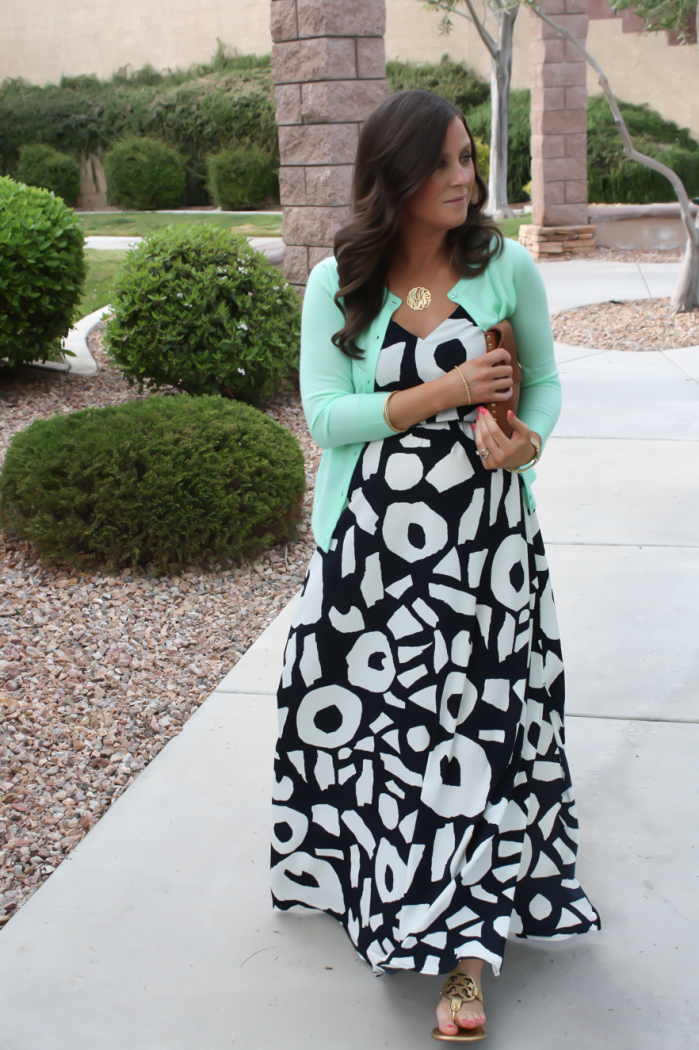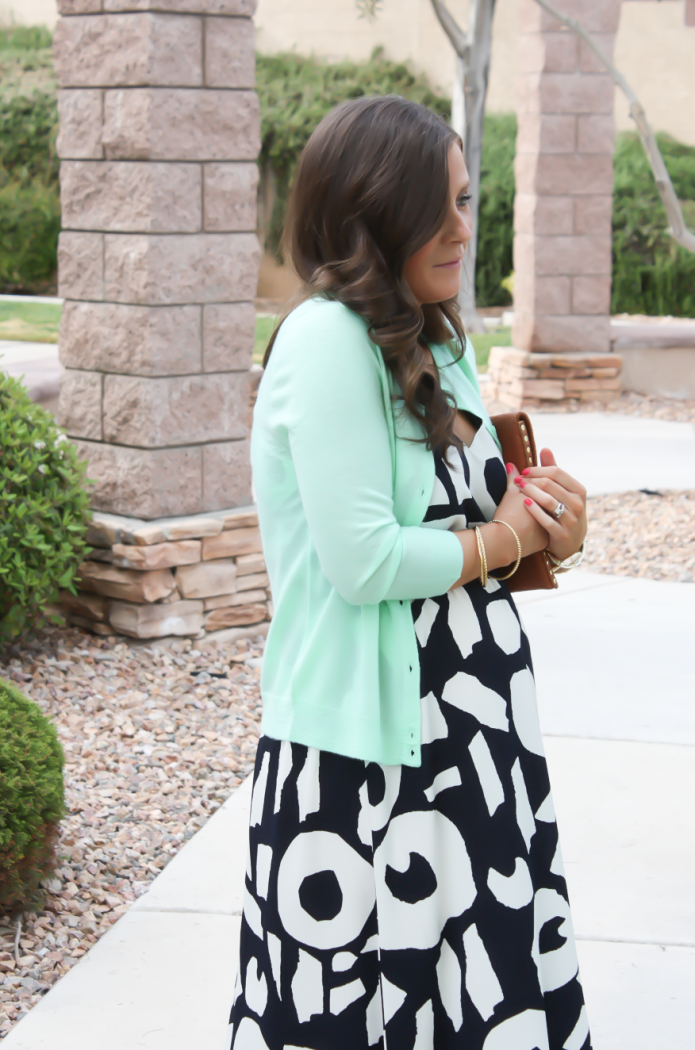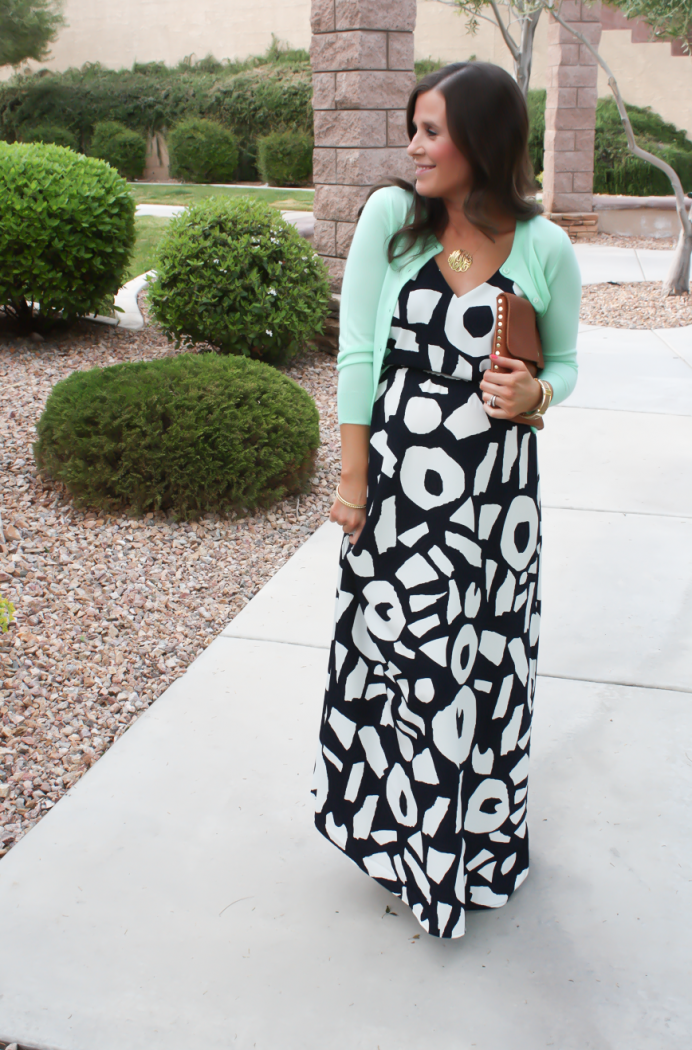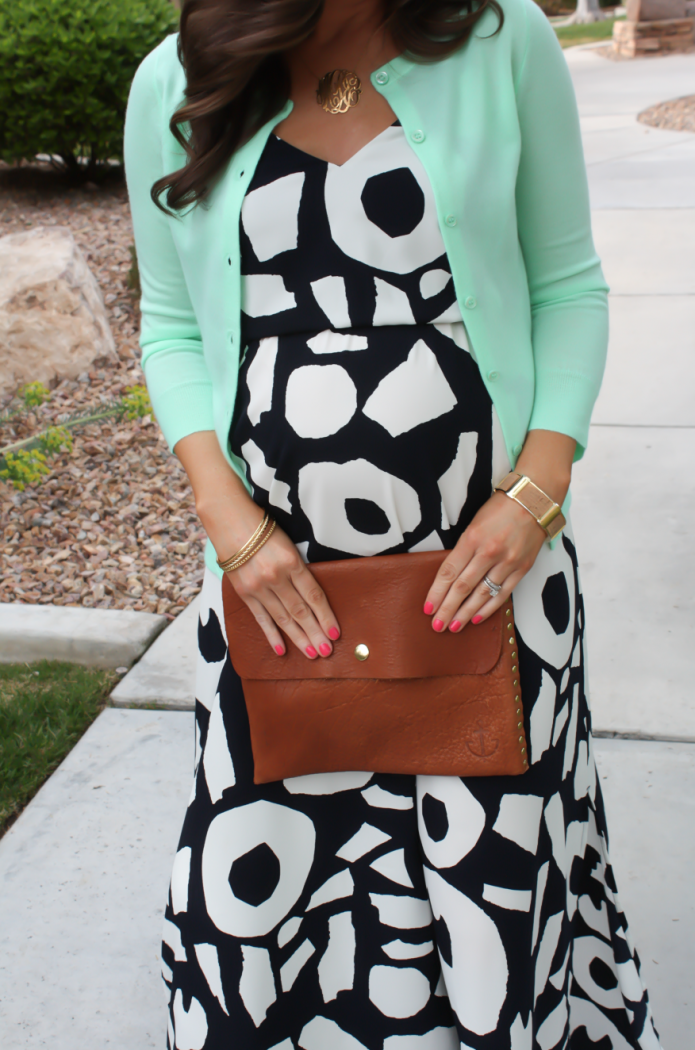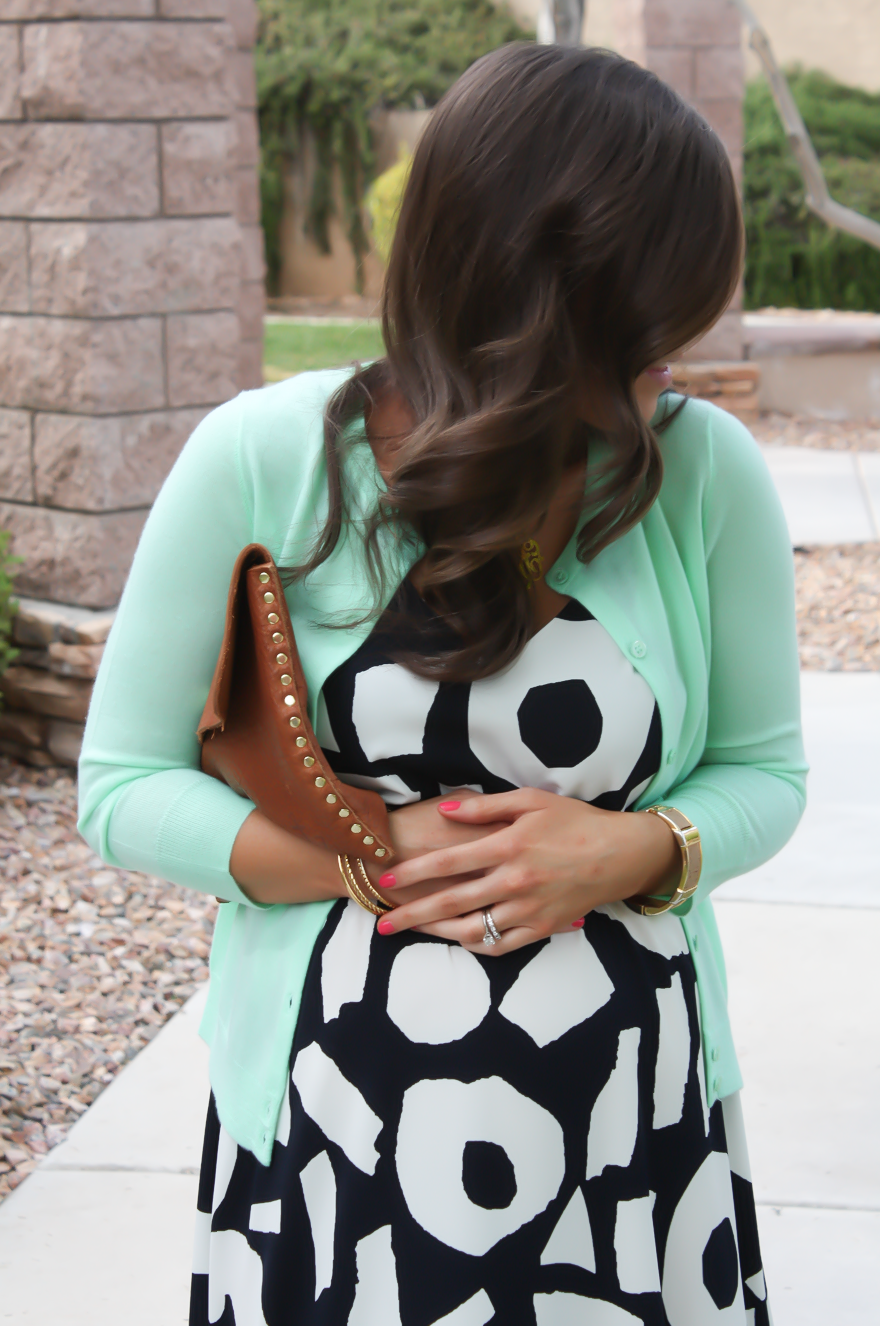 Loft : Maxi Dress ($25 off today!)  |  J.Crew : Cashmere Cardigan, try this, this  |  Tory Burch : Sandals, here, here  |  Madewell : Clutch, try this, this, this  |  Jennifer Zeuner : Monogram Necklace