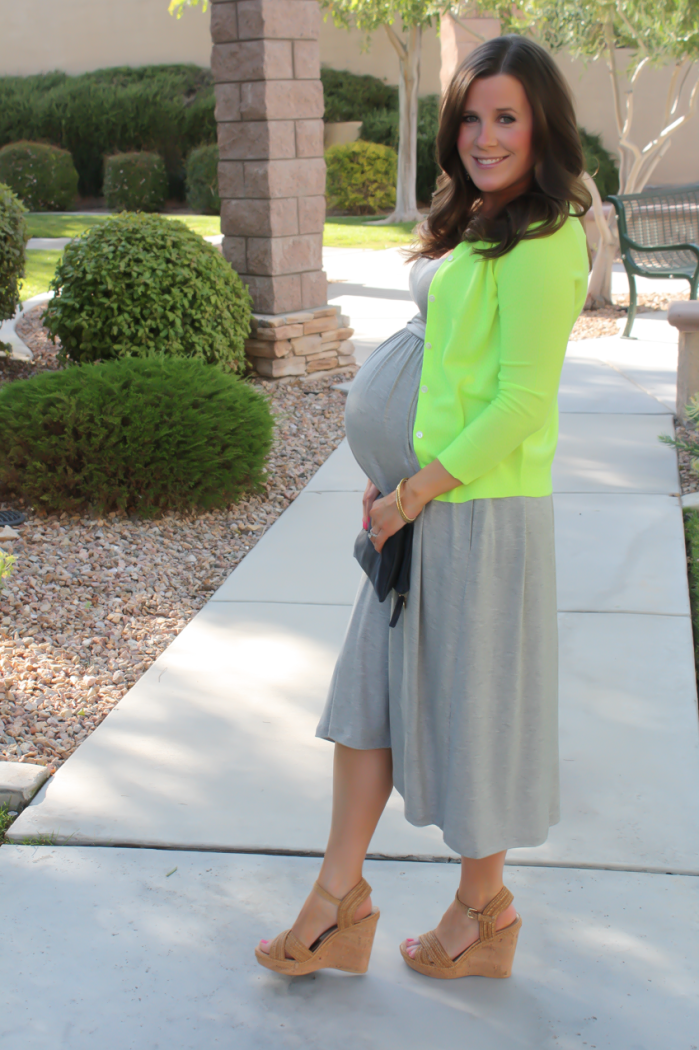 I love adding an unexpected pop of color to an outfit that consists mostly of neutrals to give it a little more life.  Sure, sticking to the basics is one of my all time favorites, but when I saw this bright neon green cardigan, I knew I wanted to add it to my growing collection.  Of course, I already have so many more ideas on how to wear this pretty color but thought this cute little midi dress could use a little fun first.  The fact that it matches these fun little statement earrings just right is a bonus, too!
I am a huge fan of the midi dress and skirt and while this isn't a maternity dress, the empire cut waist was perfect for this growing bump.  The material on this dress has a fair amount of stretch, it's super soft, and it moves so nicely when you walk.  I'm pretty much in love.
Last night, when I usually put the finishing touches on my daily posts, I opted to head to bed with Ava around 8 pm.  My sleep routine this pregnancy has been nothing short of a hot mess and when I can manage to actually get more than 4-5 hours, I run with it.  Sorry for the late start today!
Have a great day, everyone!  Is it getting hot in your city yet?!  We're looking at 90's+ as far as the eye can see and while it doesn't seem to impact my energetic 6-year old, you'll be finding me comfortably inside enjoying all the air conditioning I can handle…  Phew – hello, summer!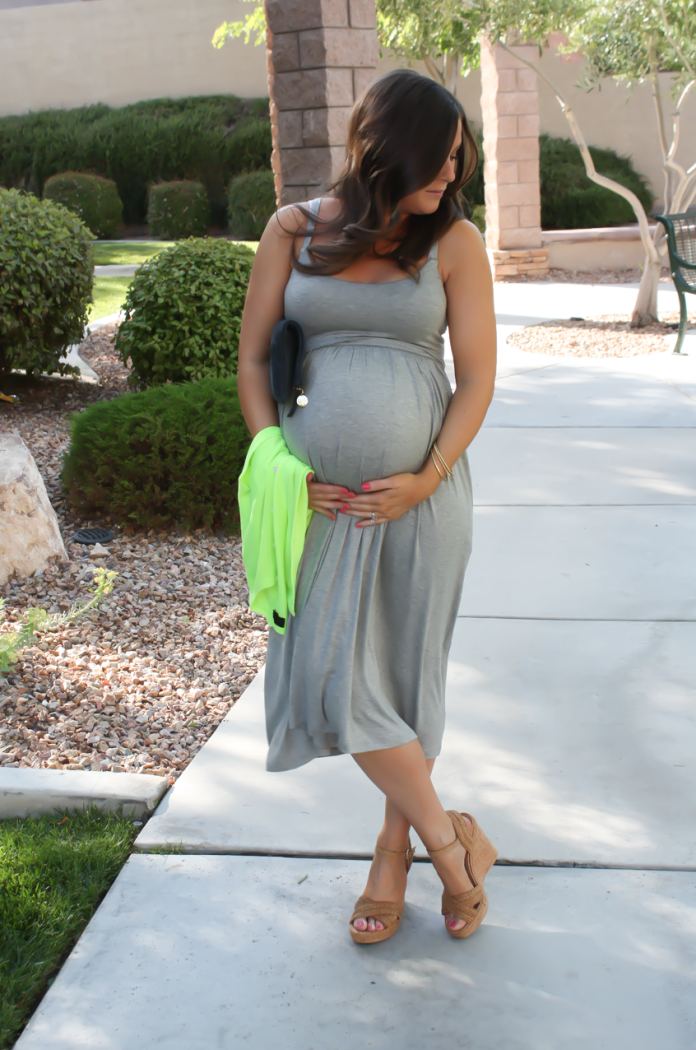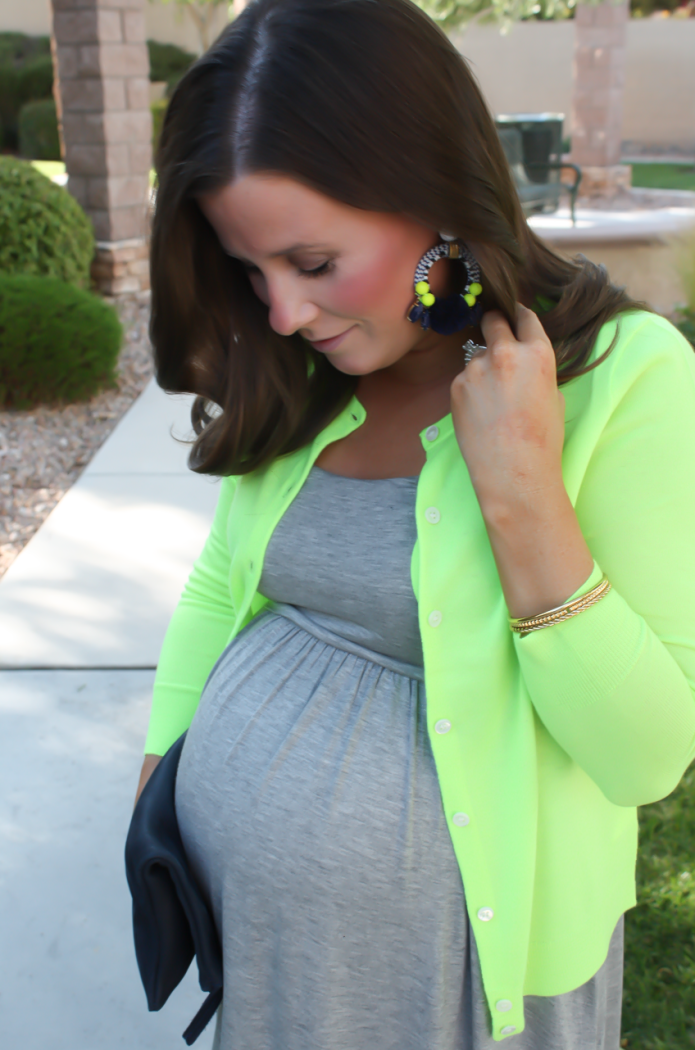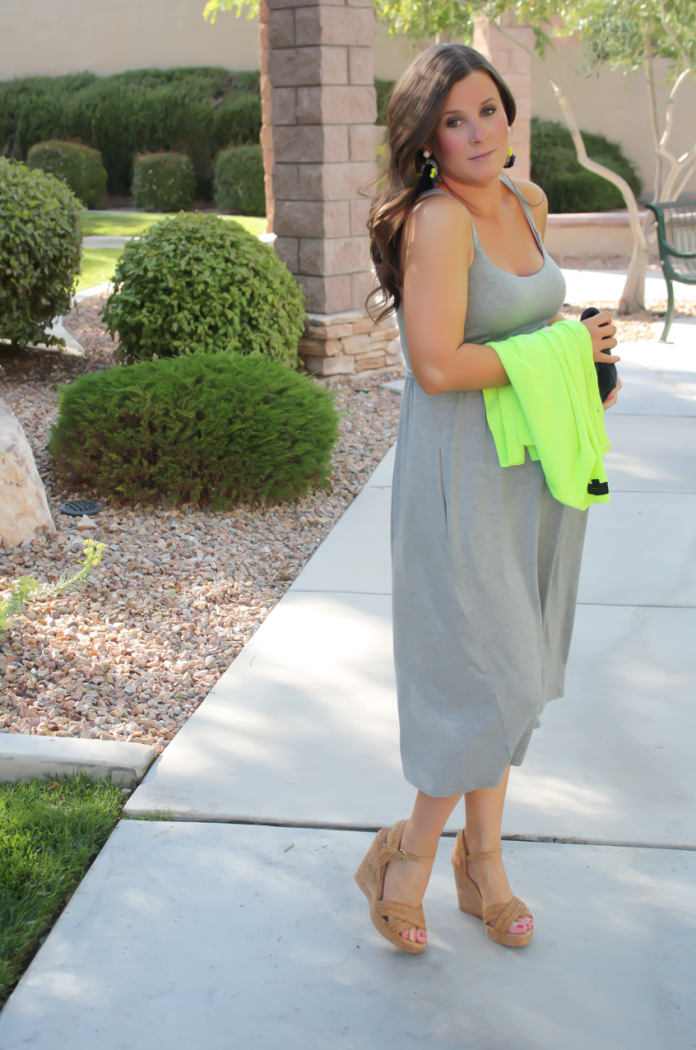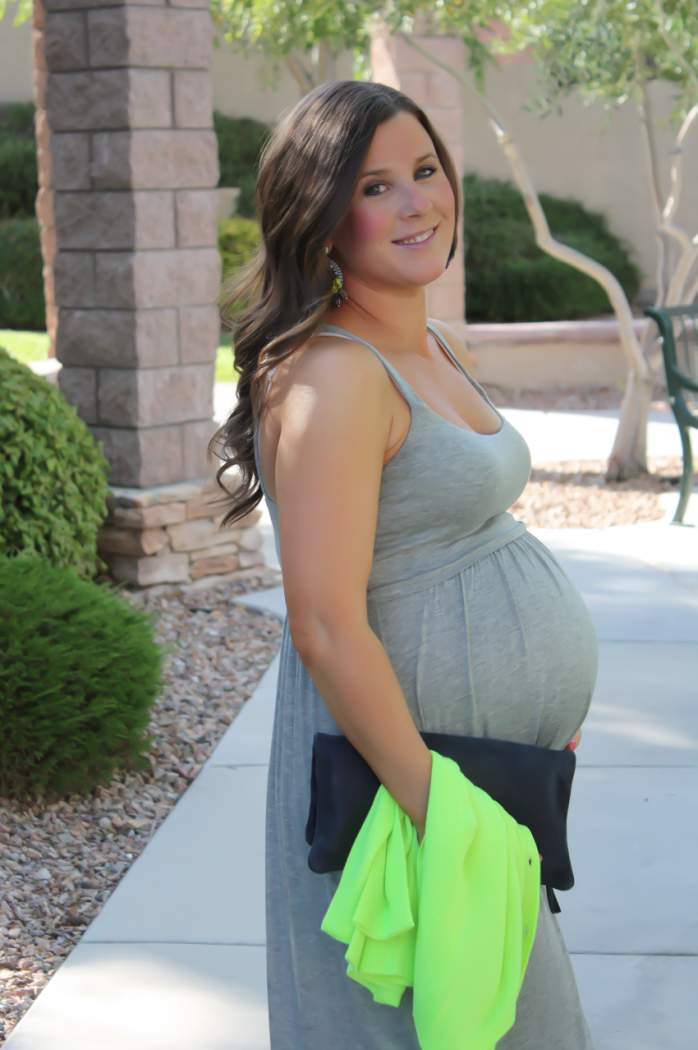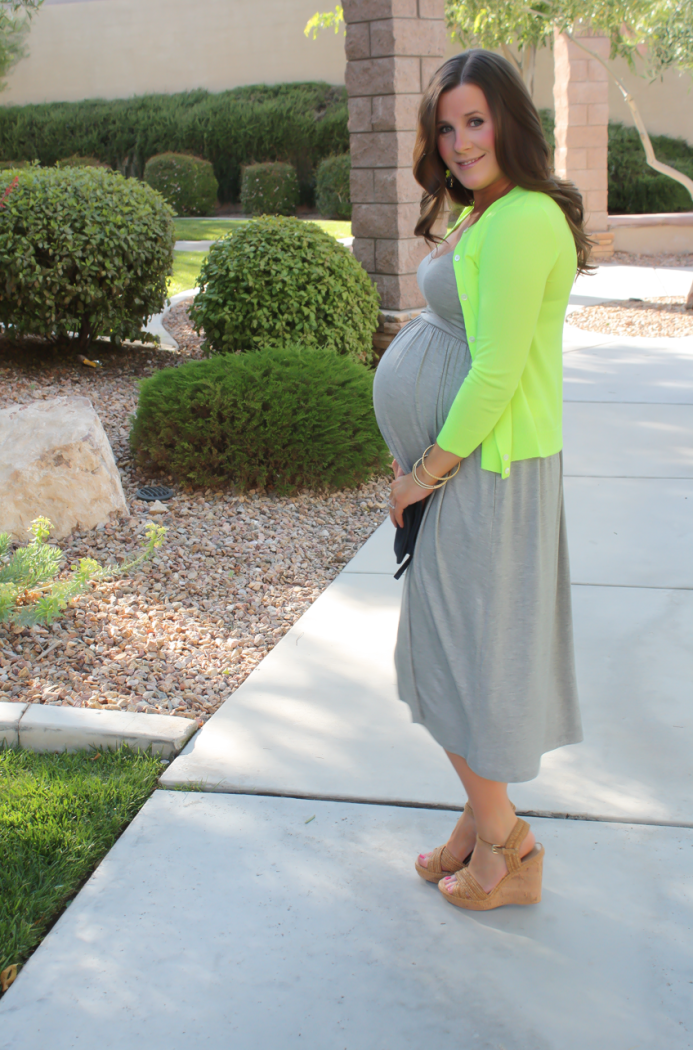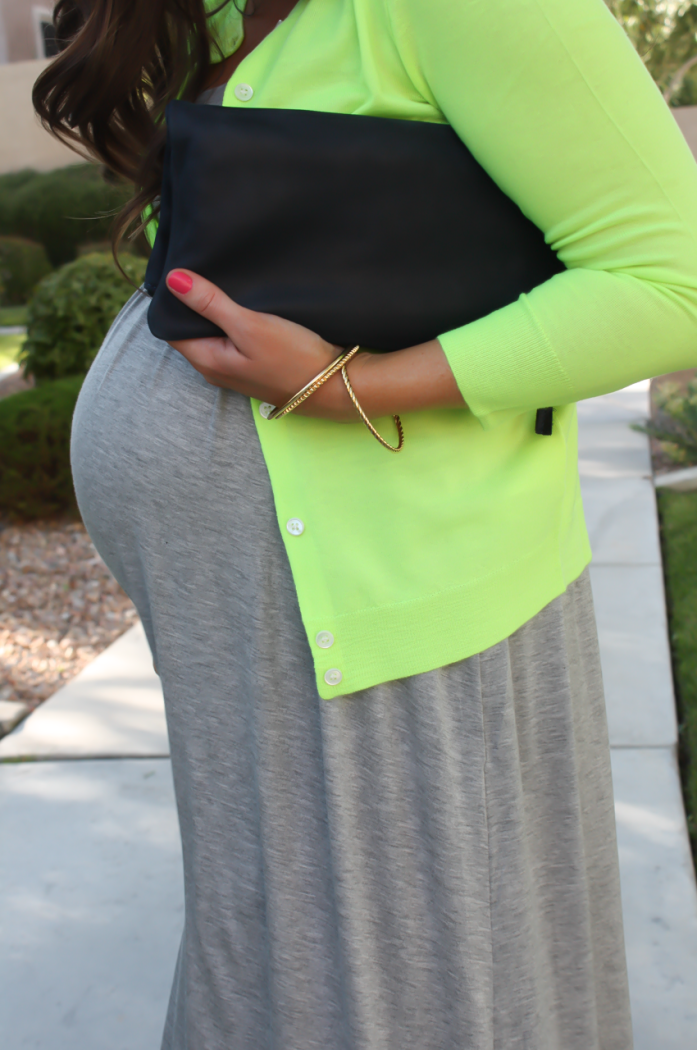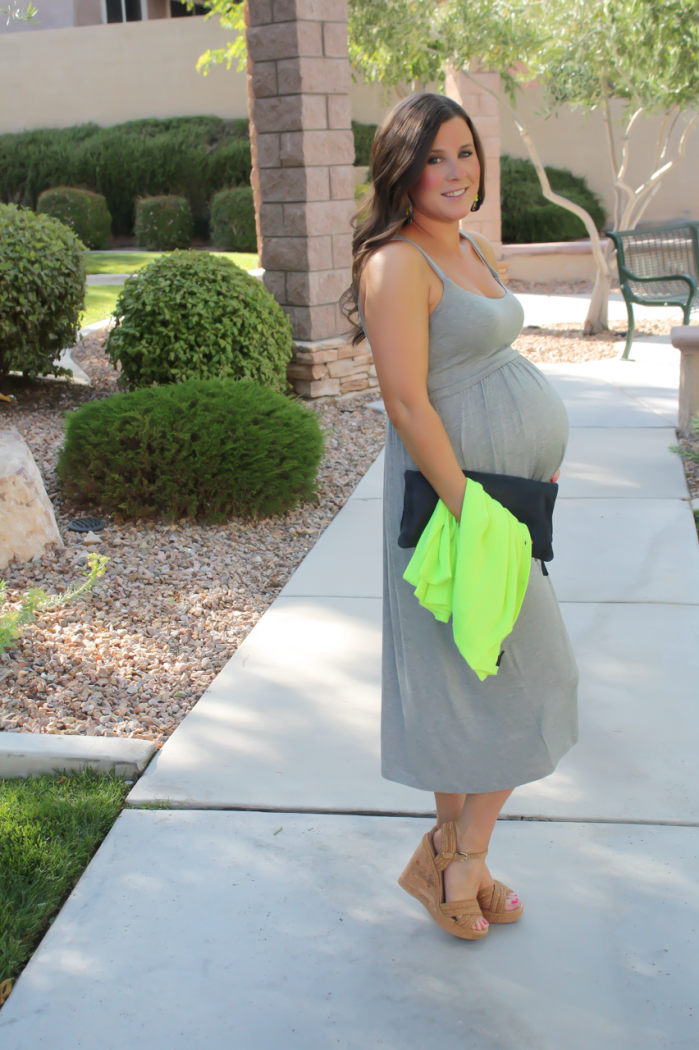 J.Crew : Cardigan, try this  |  Loft : Dress  |  Stuart Weitzman : Wedges, here (sale!), try these, these  |  Clare V : Foldover Clutch, try this  |  J.Crew : Earrings
Shopbop Sale…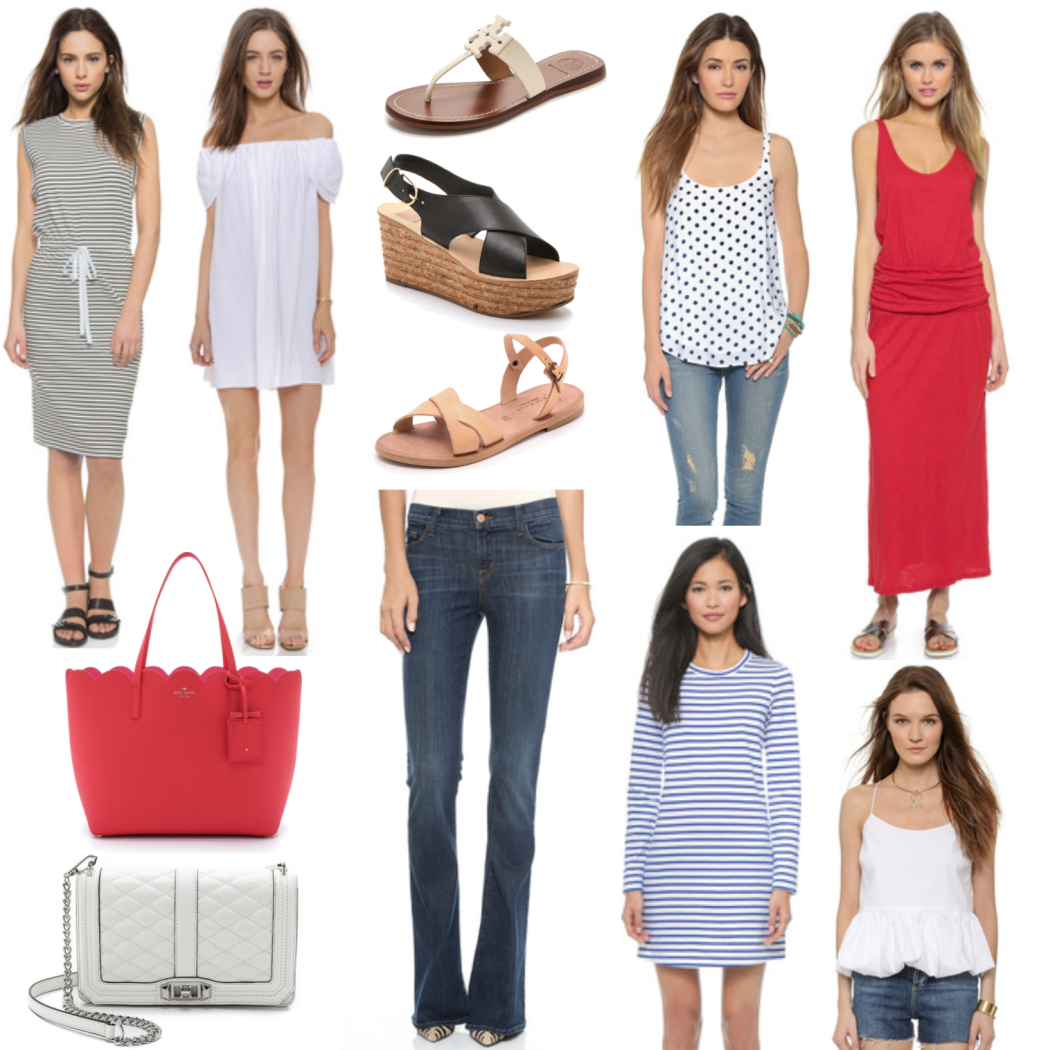 Black and White Striped Dress  |  White Dress  |  Polka Dot Tank  |  Red Dress
Ivory Sandals  |  Black Wedge Sandals  |  Tan Sandals
Flare Jeans  |  Blue and White Striped Dress  |  Peplum Tank
Nordstrom Sale…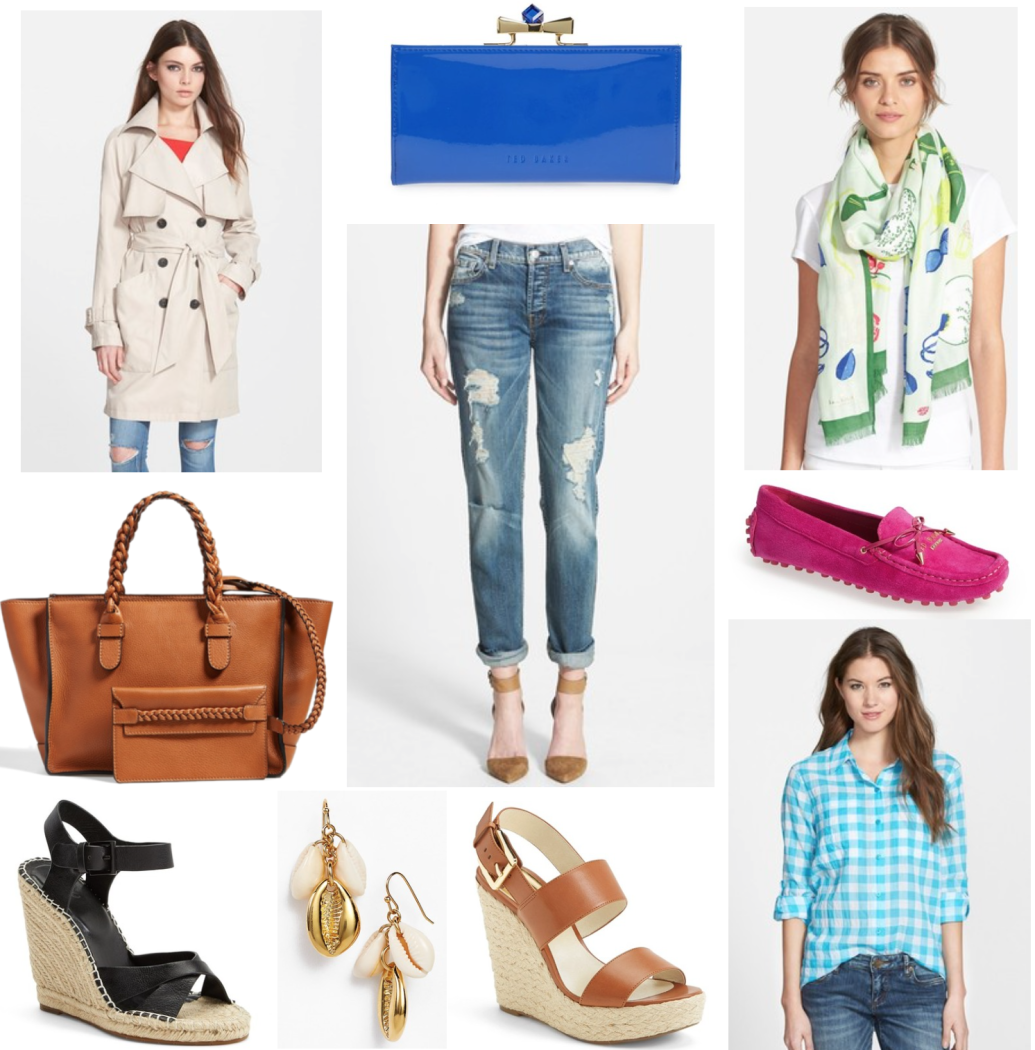 Trench Coat  |  Blue Patent Clutch  |  Printed Scarf
Cognac Bag  |  Distressed Jeans  |  Pink Mocs
Black Wedges  |  Earrings  |  Brown Wedges  |  Gingham Shirt
SSENSE Sale…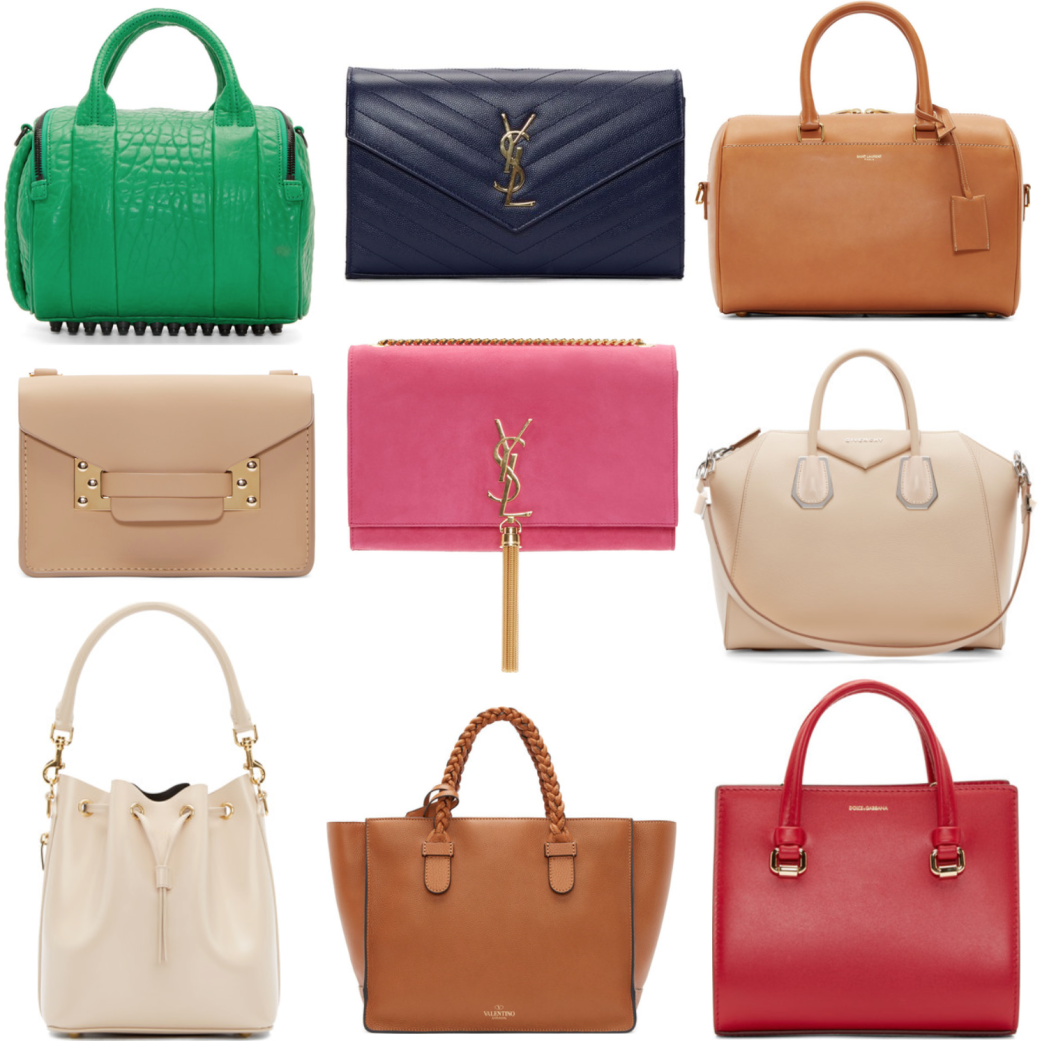 …and the cutest shorts I ever did see!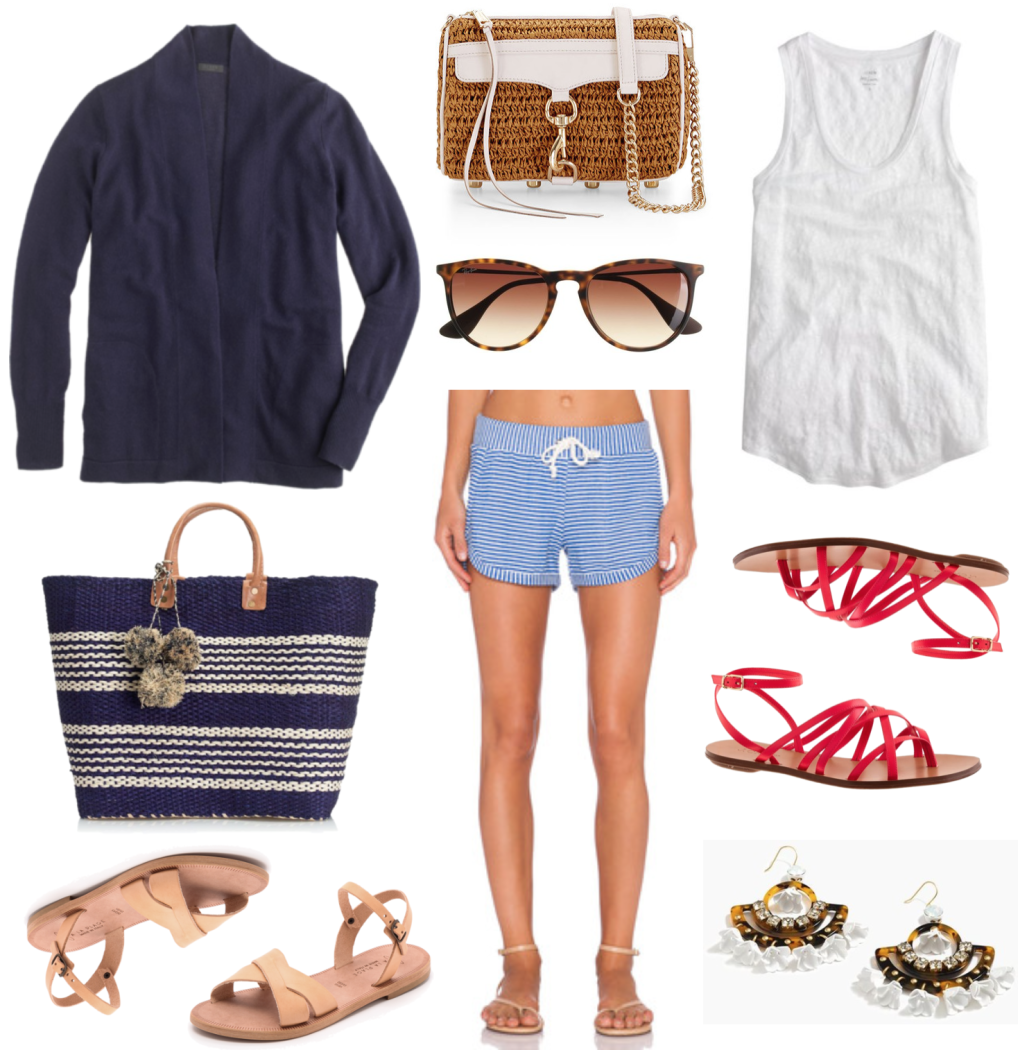 Cardigan, try this  |  Crossbody Bag  |  Tank  |  Sunglasses
Navy Tote  |  Striped Shorts  |  Red Sandals
Tan Sandals  |  Tortoise Earrings