J.Crew rolled out some new arrivals AND a promo code to go along with them!  Uh, hello.  Time to start shoppin', ladies.  Some of these beauties are going to be backordered and sold out before you can even toss them into your virtual shopping cart!
Here's a quick neutral outfit that I would love, love, LOVE to wear.  This cashmere sweater is so me I can't even stand it.
Down below I have a few more pieces that are going to have me lying awake at night dreaming of cool weather….which is likely to happen in November here.  As the saying goes, good things come to those who wait!
Have a great day!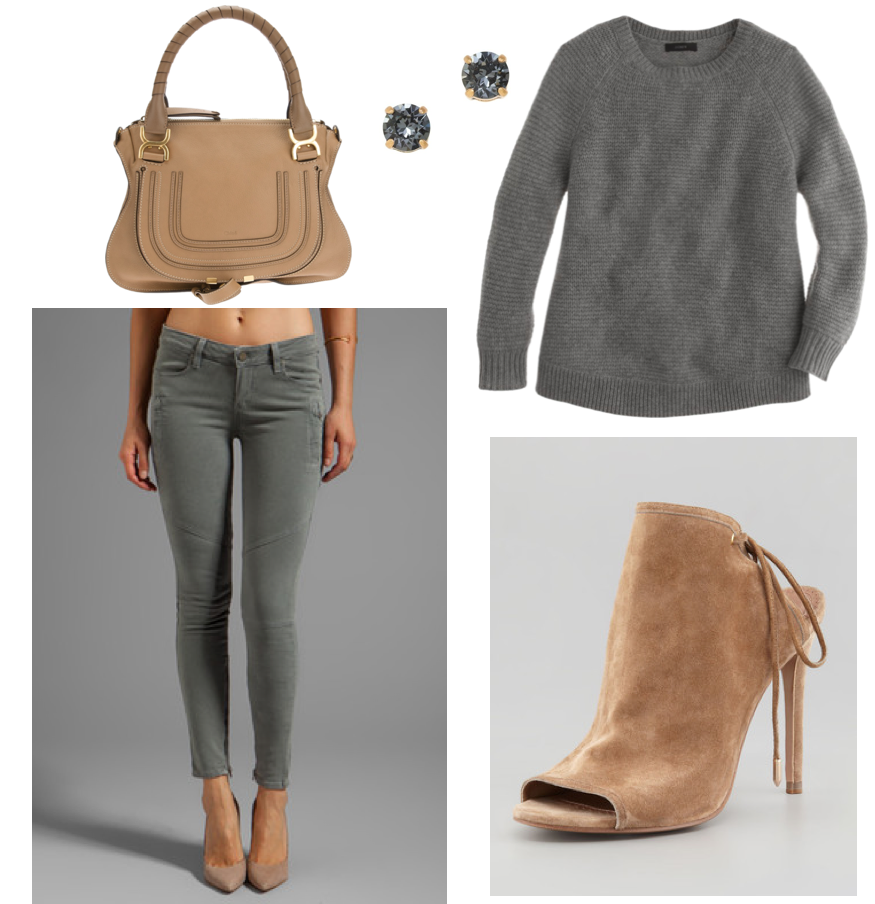 Bag / Earrings / Sweater / Skinny Pants / Heels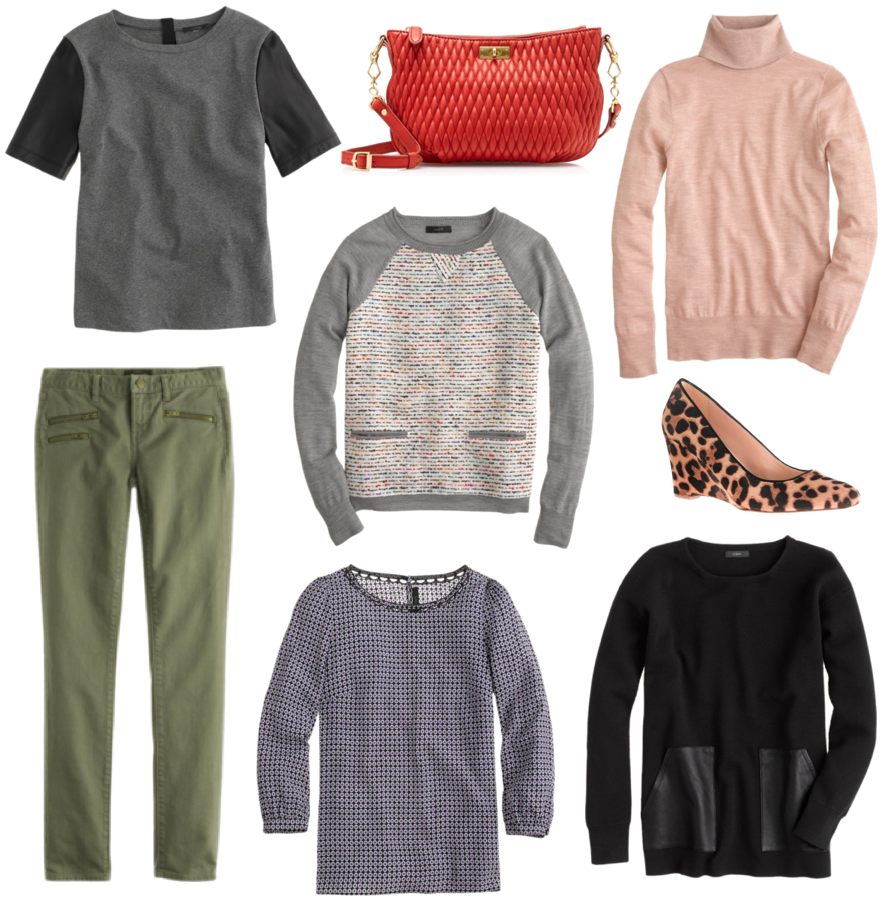 Leather Sleeve Tee / Red Quilted Bag / Turtleneck Sweater
Green Toothpick Jeans / Dot Blouse / Leopard Wedges / Leather Pocket Sweater