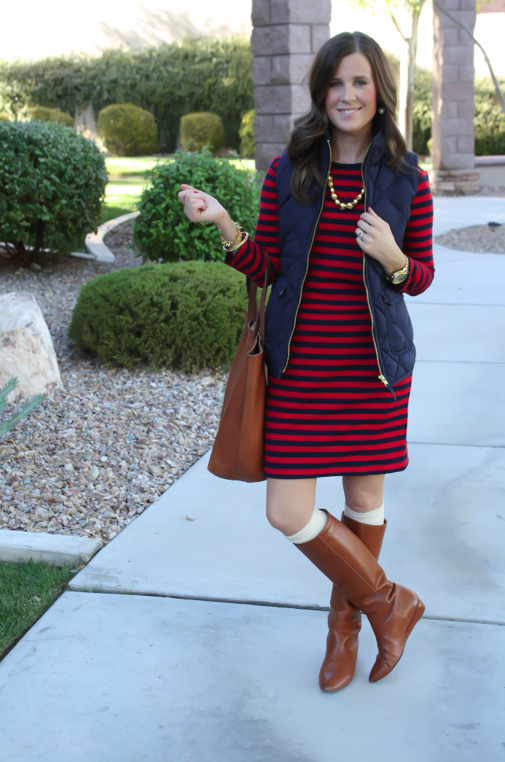 Who else has to fight the urge to wear a quilted vest every.single.day of the week?  Please don't let me be alone with this obsession!
Layering at it's finest…and easiest…and most comfortable?  I could go on and on with all the good things I be lovin' about the quilted vest but since we've been down this road before, I'll leave it at that.
I should, however, mention how much I love this dress right here!  This medium-weight ponte knit (my favorite!) is great for piling on the layers when it's chilly or wearing alone when you don't want to get too warm.  This fall weather has some temperamental moments so it's great to have the option to pile it on and peel it off, right?  I should also mention that some navy tights a few weeks down the road are going to be a great addition here when it does, in fact, get too cold for bare legs.
Happy Halloween, everyone!  I hope you have some treats for all the kiddos coming out tonight!  Have a great Friday and a relaxing weekend!
Gap : Striped Dress (Promo : Use code "JOY" for 30% off! Loving the Grey…)  |  J.Crew : Vest, try this (sale!), this (sale!)  |  Target : Knee Socks  |  Loeffler Randall : Wedge Boots, try these, these, these (sale!)  |  Madewell : Tote Bag, Crossbody Style  |  J.Crew : Necklace, try this, this, this  |   Michael Kors : Gold Watch
Be sure to check out the new arrivals that just dropped at the Gap, too!  Use the code "JOY" for 30% off full priced items!)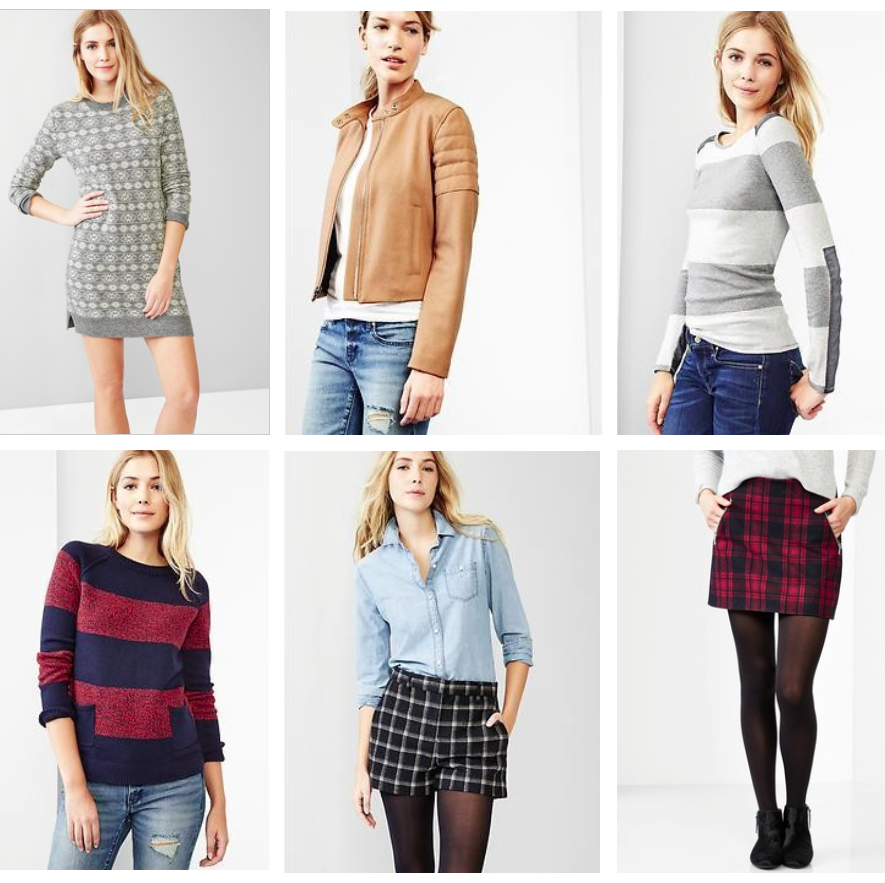 Sweater Dress |  Wool Biker Jacket  | Grey Striped Sweater
Navy/Red Striped Sweater  |  Wool Shorts  |  Wool Skirt