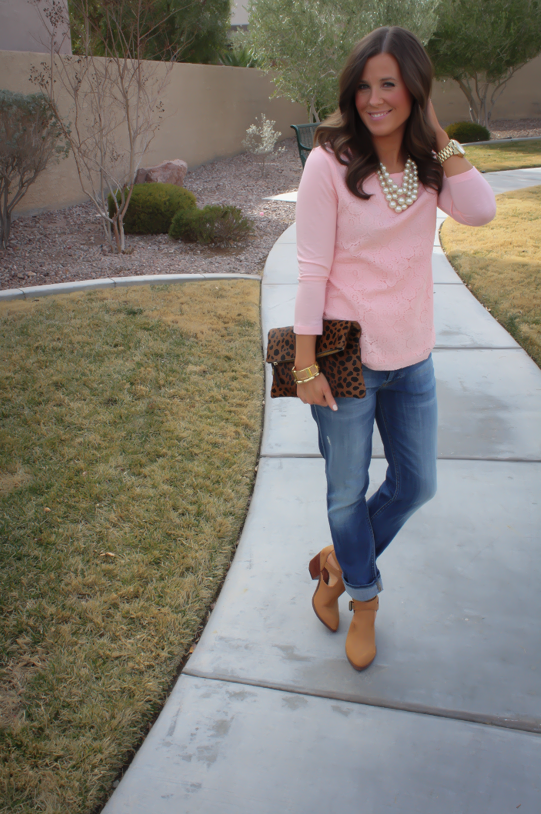 Well, friends, if you're looking for inspiration on what you might feel like wearing this coming spring, The Northeast Girl is where it's at!  Not that I have any groundbreaking style news or anything it's just that lately it's been, like, 70* up in here and I simply feel motivated to dress for the weather.  (I'm also kinda sick of tights so it's a win/win, really…)
So, sit tight because I have a few new fun finds to share with you today!
Okay, I feel like after way too long staring at the oh-so-famous Clare Vivier leopard clutch, I just went ahead and bought the darn thing.  Turns out, it was worth the wait.  I have this same style clutch in both navy and green and if history repeats itself, which it often does, I think a red and cognac one will round out my collection quite nicely.
Next, I have more BF jeans than I'm even ashamed to admit, so I won't.  It's just I love them so and I'm constantly on the quest for the best…pair…ever.  Well, I'm not sure why I didn't start here in the first place seeing how I love my Josefina's that I bought about a year ago!  This slightly distressed pair are simply perfecto.  I will say I sized down TWO whole sizes to get the snug fit I was hoping for in the waist and the legs.  So, this might be the only time ever that I can say I'm wearing a size 25.  Wait-I'm actually sure this is only time I can say I'm wearing a size 25.  Regardless, the wash, the feel, the length is all wonderful so while they dug deep into my wallet, I think they were definitely worth it.
Last, these cutout booties are so perfect for spring and summer I hardly know what to do with myself.  I love the color and the fact that they're leather, which is a big "must have" for me.  Man made materials on my feet just never end up well.  That little bit of ventilation in the back is going to be my saving grace when it's blazing hot and I want to stay true to my love for the bootie, all year long.  Highly, highly recommend.
And that, my friends, is how I'm starting off my Monday!
Thanks for visiting!!!
Old Navy: Lace Tee (on sale!) / Shopbop: 7 Jeans / Nasty Gal: Jeffrey Campbell Booties (I bought mine in-store at Nordstrom) / Revolve Clothing: Clare Vivier Leopard Clutch, here, here / J.Crew: Pearl Necklace, Cork Bracelet / Michael Kors: Watch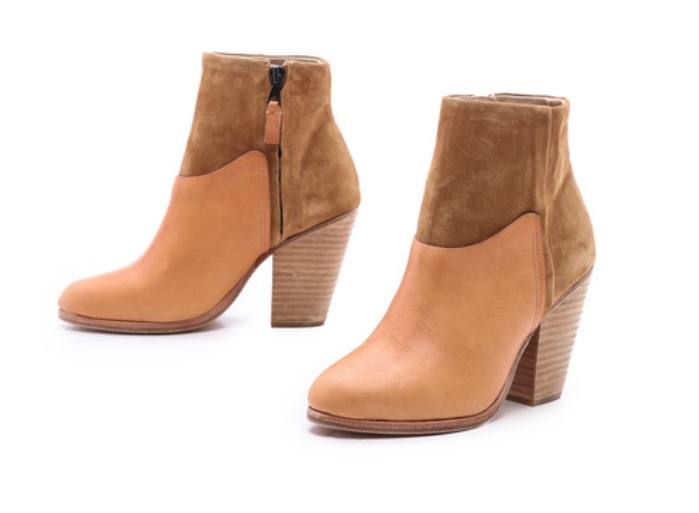 Do you remember last year when it was late August and I was making sure I only bought all things fall/winter for the upcoming season?  What a joke, right?!  ANYWAY, I can't bring myself to invest in (another!) pair of booties but these R&B's are D-reamy, with a capital "D".
Shopbop: Rag and Bone