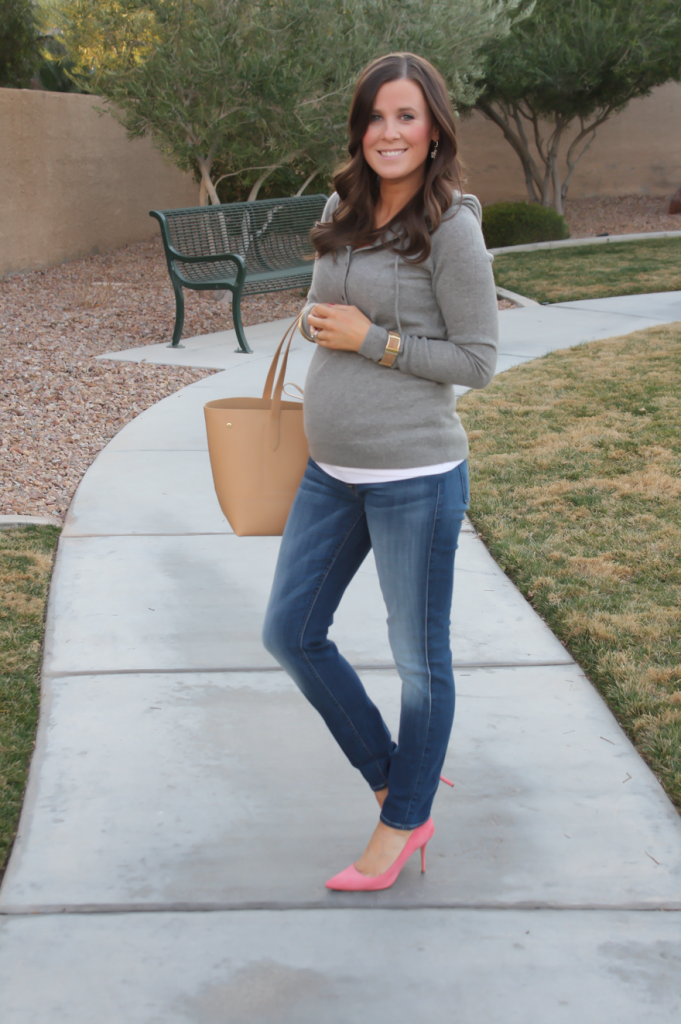 And just when I think I have the slightest grip on understanding technology – I can't figure out WHY only a few of my pictures from today's outfit will upload.  What the heck, wordpress.
My apologies for lack of pictures today.  For some reason this set of images would not make their way over and this is all we have…  Ah, well.  'Tis what it is.
Over the past few years, I haven't done much with a "dressy" high heel.  Mainly because I don't wear them too frequently and more importantly, I can be quite particle when it comes to my shoes.  I'm sure I've talked about this before but one of the biggest requirements I have for shoes is anymore is that the sole has be a light, sandy tan leather.  I don't like anything patent, shiny or colored (Loubs, exclued. #someday)  I also really like a pointed or a round toe and when it comes to a basic heel, I don't usually go for a platform.
When the Elsie heels came out, I was mostly attracted to the light tan color and figured they would be a great addition to my spring wardrobe.  Hoping they would like up to what appeared to be a beautiful shoe online, I bit the bullet and ordered a pair hoping for the best.  As you can probably imagine based on all the recent outfits that I have worn them (here, here, here), it was love at first sight.  Loved so much, that I went back for this pretty coral pink shade that is unlike anything I already have in my closet.
Beautiful, comfortable, and classic.
I have some fun plans in mind for these pretty shoes over the coming weeks and months but for some reason, I couldn't wait to give them a spin with my favorite jeans.  What a cute little date night look here, right?  Just a fun and flirty twist on something that would otherwise be really casual.
Have a great day, everyone!
**more outfit pictures on Facebook!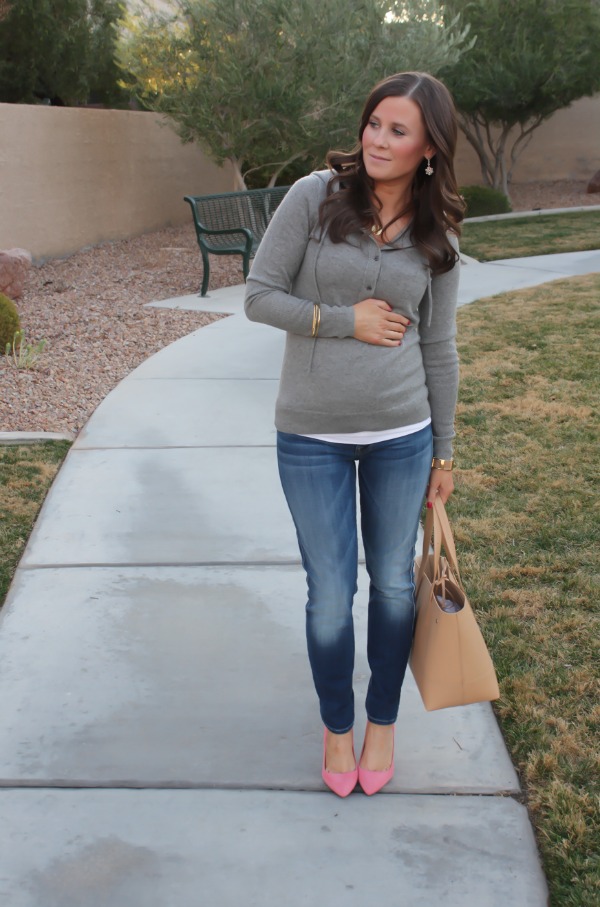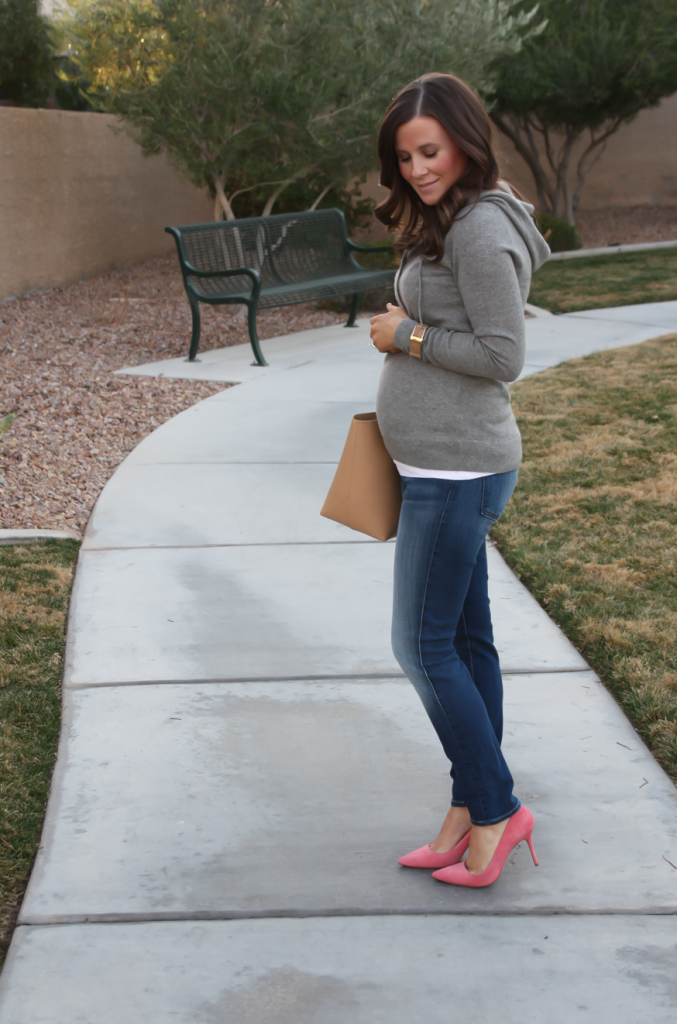 J.Crew : Hoodie, try this (Sale + 30% off using code "TREAT", this  |  Seven for All Mankind : Jeans  |  J.Crew : Heels, similar options here, here, here, here, here  |  J.Crew : Tote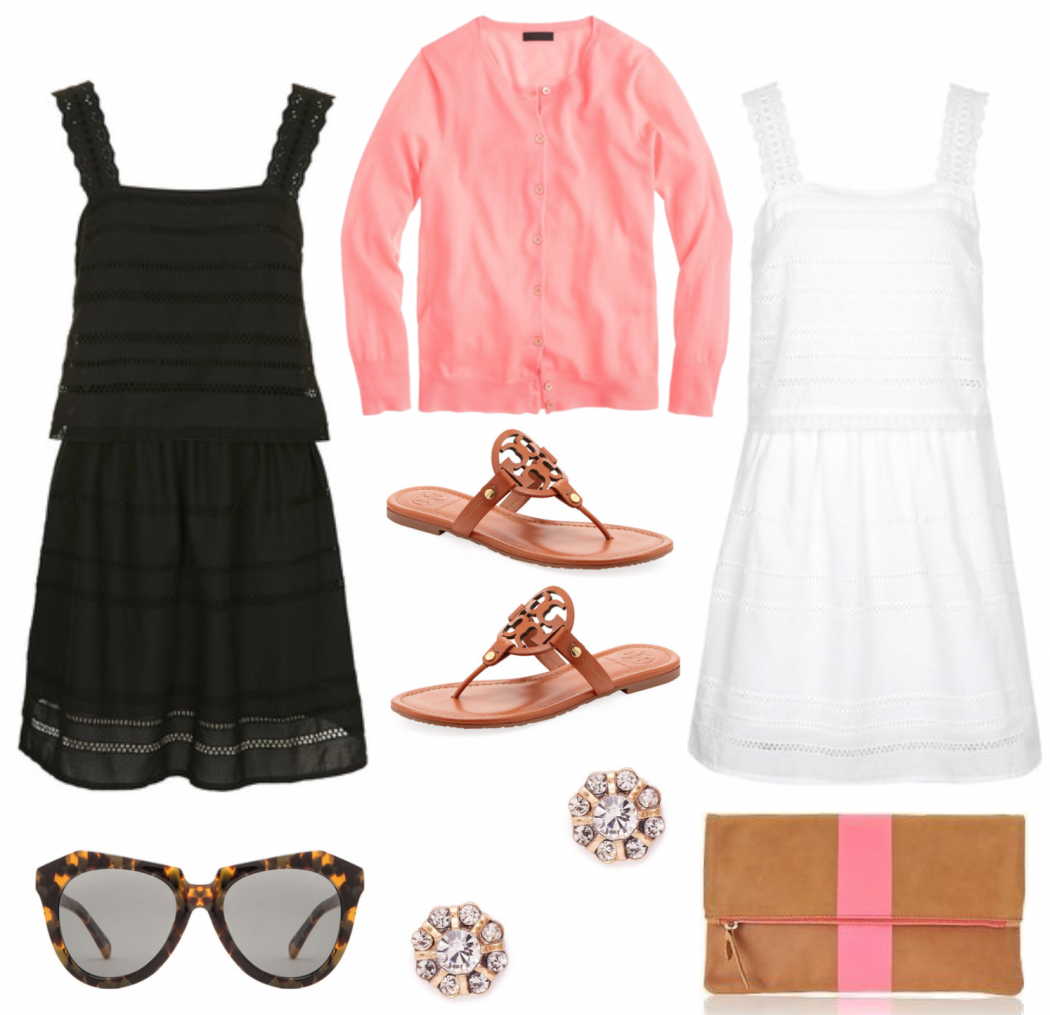 Black and White Dress  |  Cardigan, try this, this, this  |  Sandals  |  Sunglasses  |  Earrings, try these  |  Clutch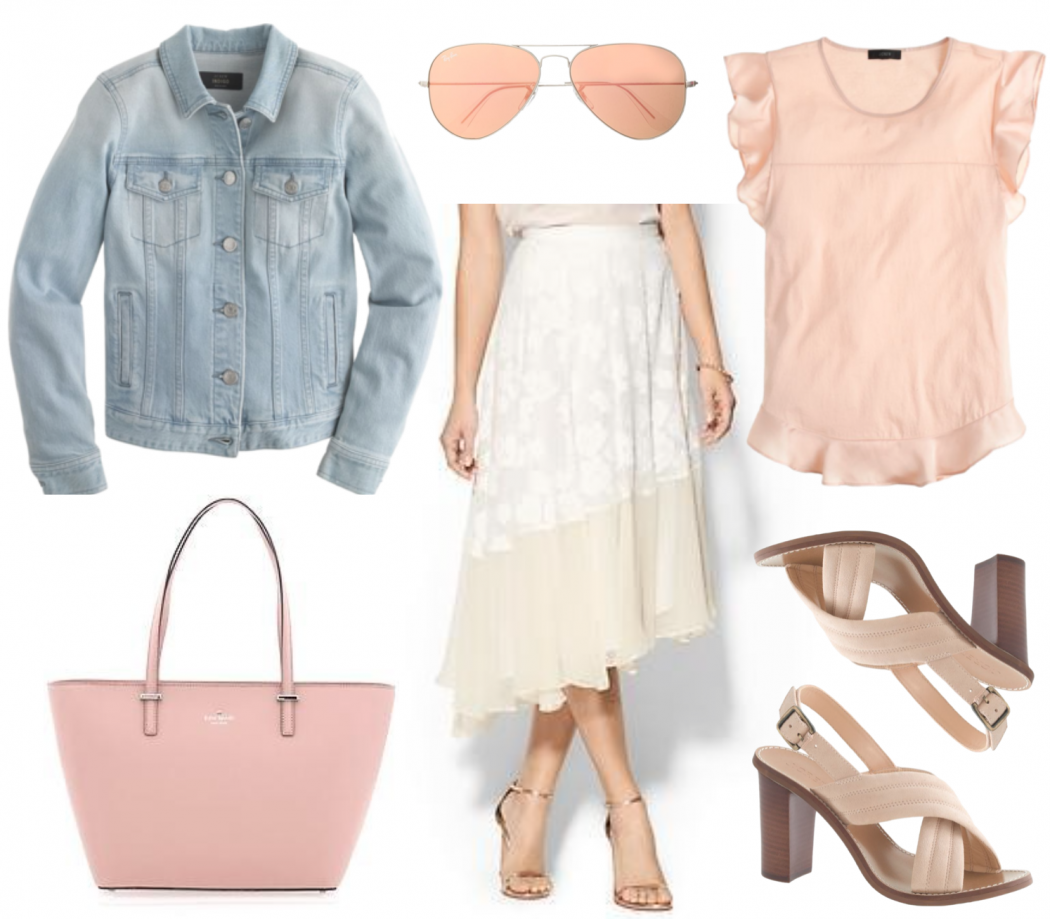 Denim Jacket  |  Sunglasses  |  Ruffle Tee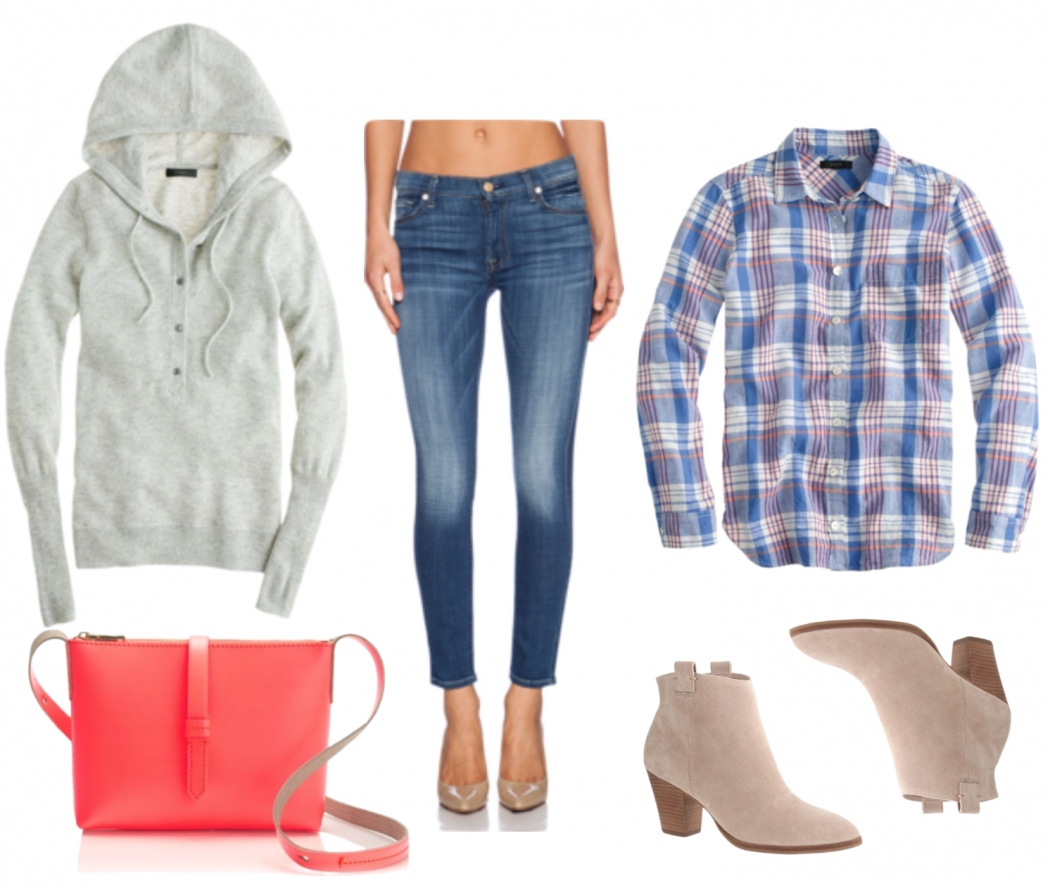 Hoodie, try this  |  Jeans (my current favorites!)  |  Plaid Shirt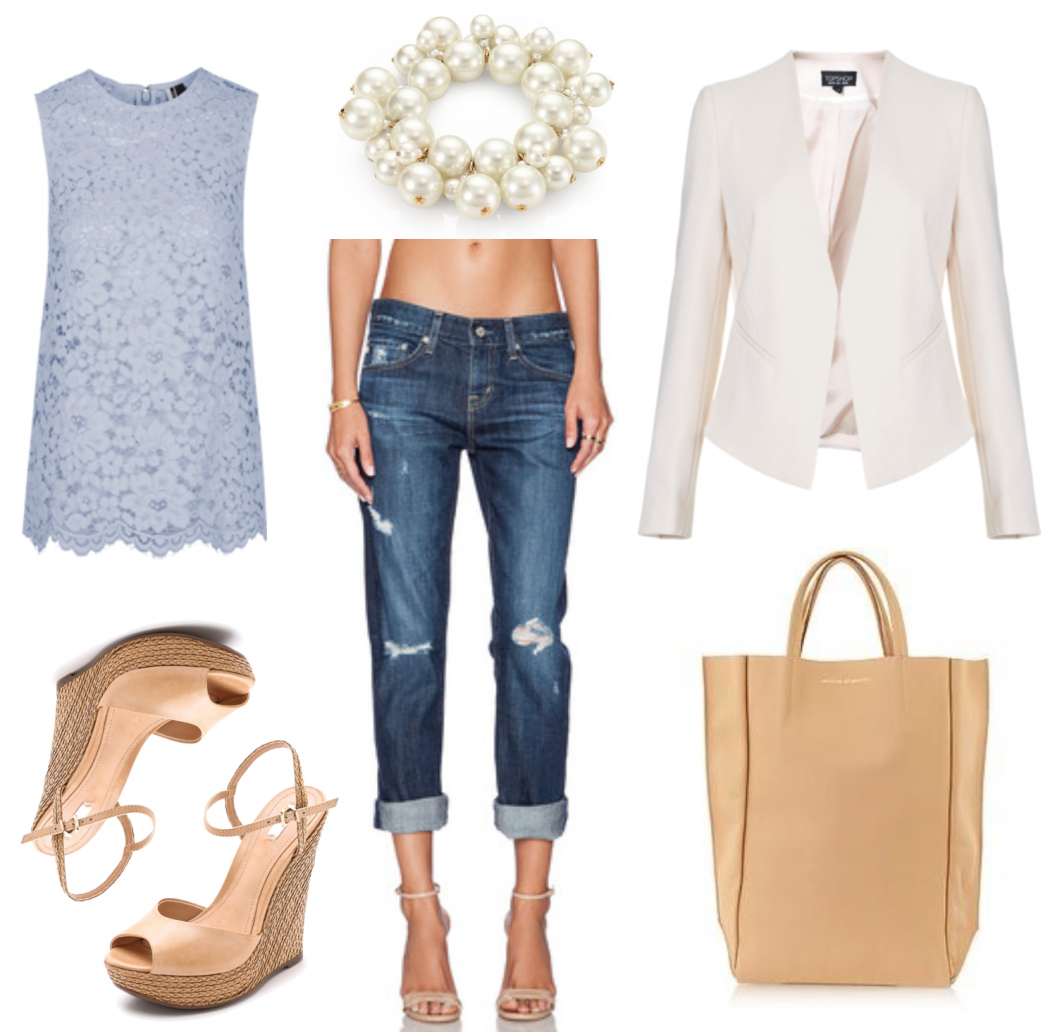 Lace Shell  |  Pearl Bracelet  |  Ivory Blazer
Wedge Sandals  |  Distressed Jeans  |  Tan Tote