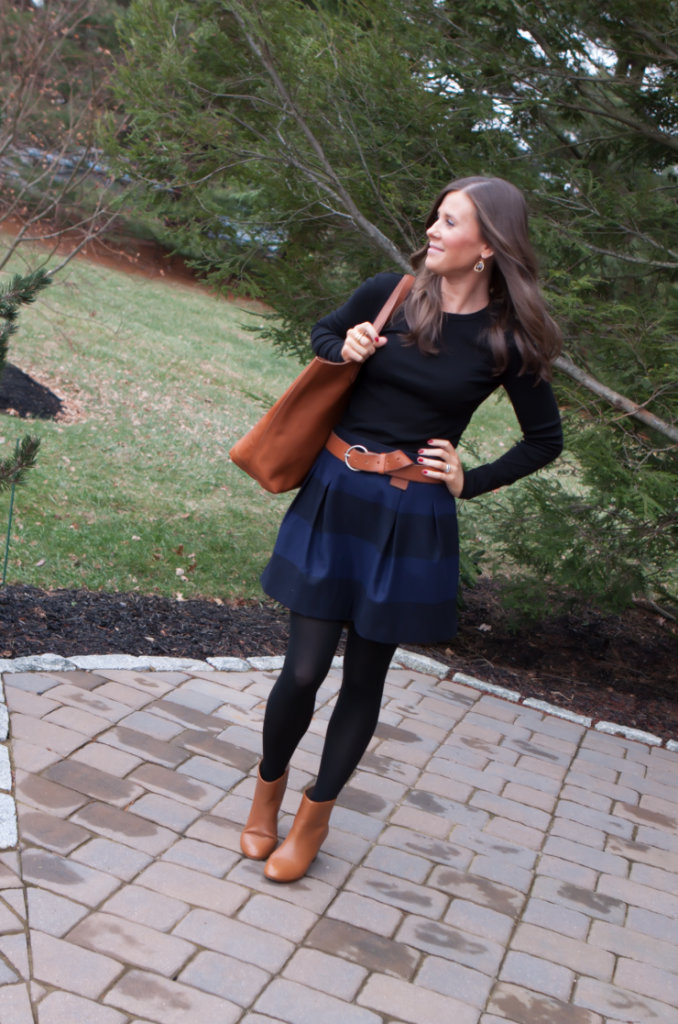 Hey, hey, everyone!  Another absence yesterday?!  Not cool!
Yet again, rain over the weekend meant my pictures had to wait!  I was kind of hoping I could squeeze in a post yesterday but there just wasn't enough time to get it all done.  Oh well!  We're trying to get in as much as we can before we head back west so we've been busy.  Actually, we've been busy ever since we got into town so while I really hate leaving, I'm always happy to return to a little bit of normalcy.  Routine is looking pretty great these days.
So, I stumbled across another skirt this past week (surprise, surprise…) and it was too cute to put back on the rack.  I'm just loving the pleats and the short, flirty length that goes along with it.  I kept it pretty simple with a black tee but you could easily get this skirt ready for a night out with a leather jacket and some fierce black heels.  Or, I also love the idea of wearing it with a chambray shirt and maybe some tall boots.  Lots of possibilities!
Before I go, are we noticing the few inches I had cut off my hair this past weekend?!  I love, LOVE my hair long but because I refuse to find a new stylist, I needed to get these tresses in shape to hopefully last until the summer when we come back home again.  Fingers crossed!
I hate to type and run but we have a packed schedule again tomorrow and this girl needs some sleep!  Have a great Tuesday, everyone!
Happy New Years Eve!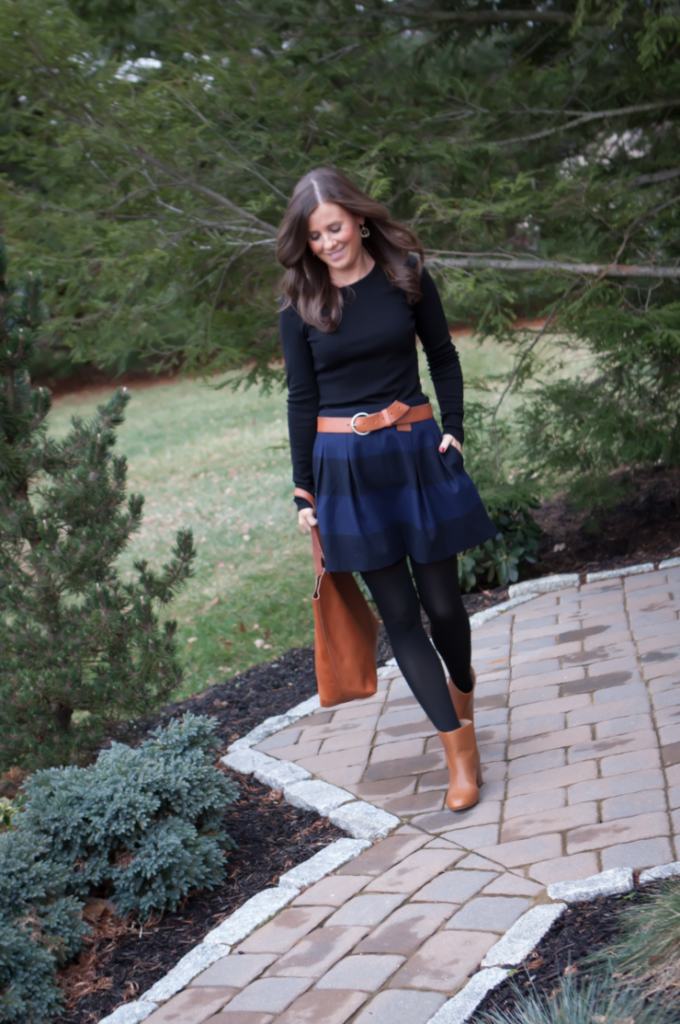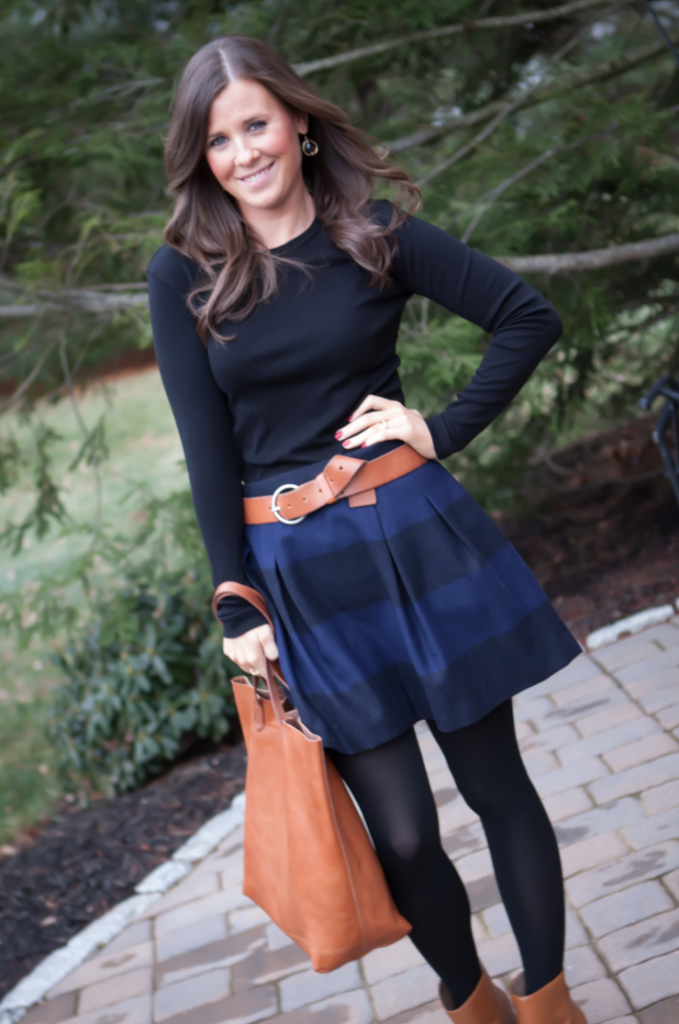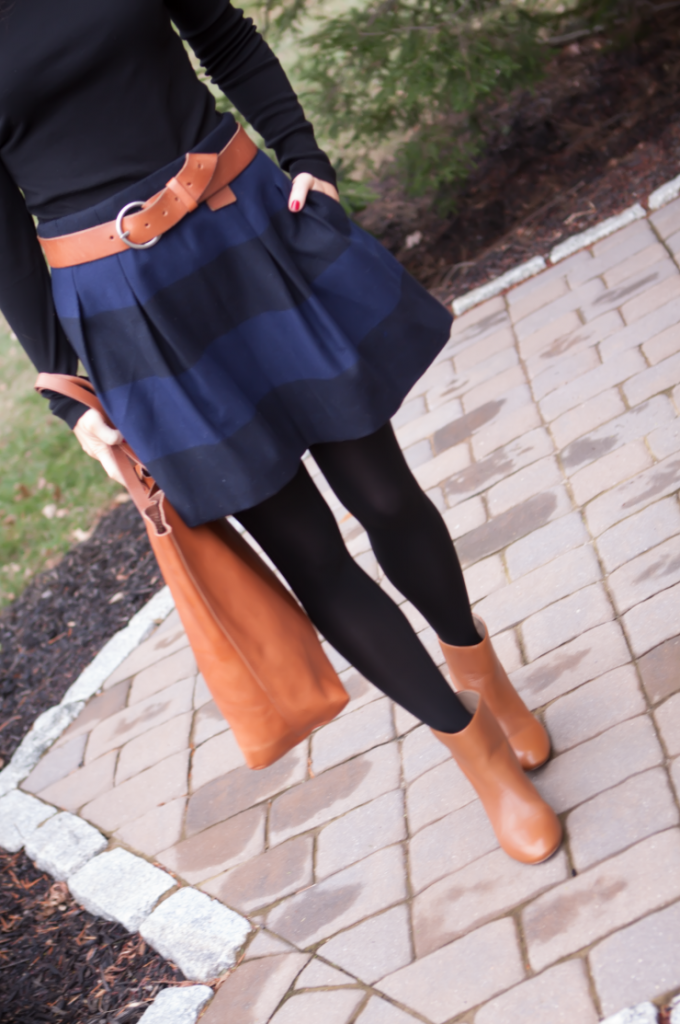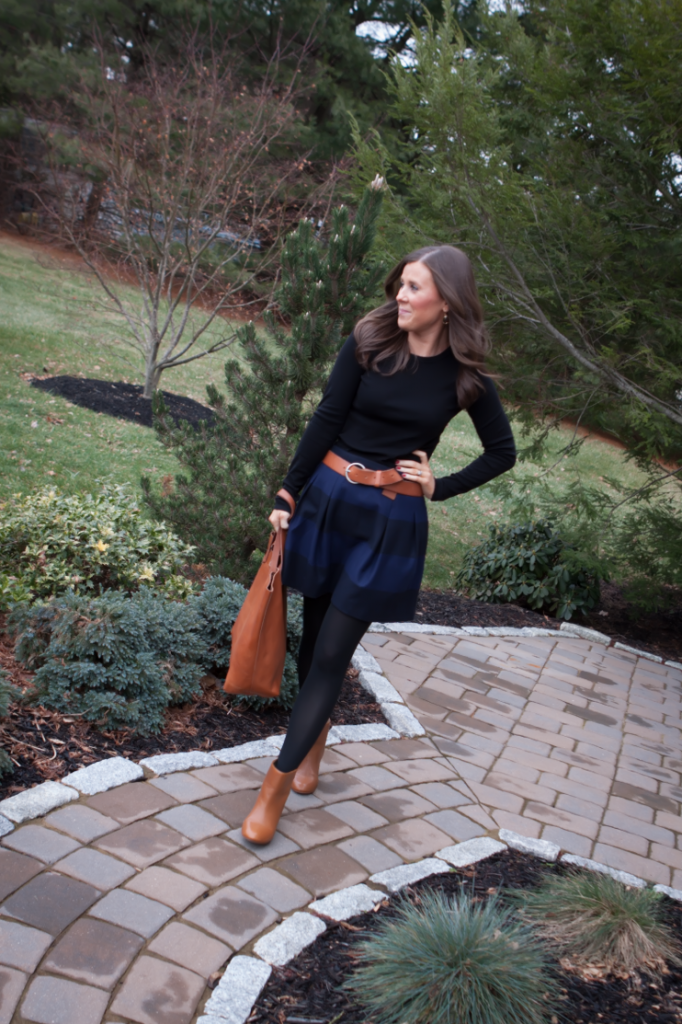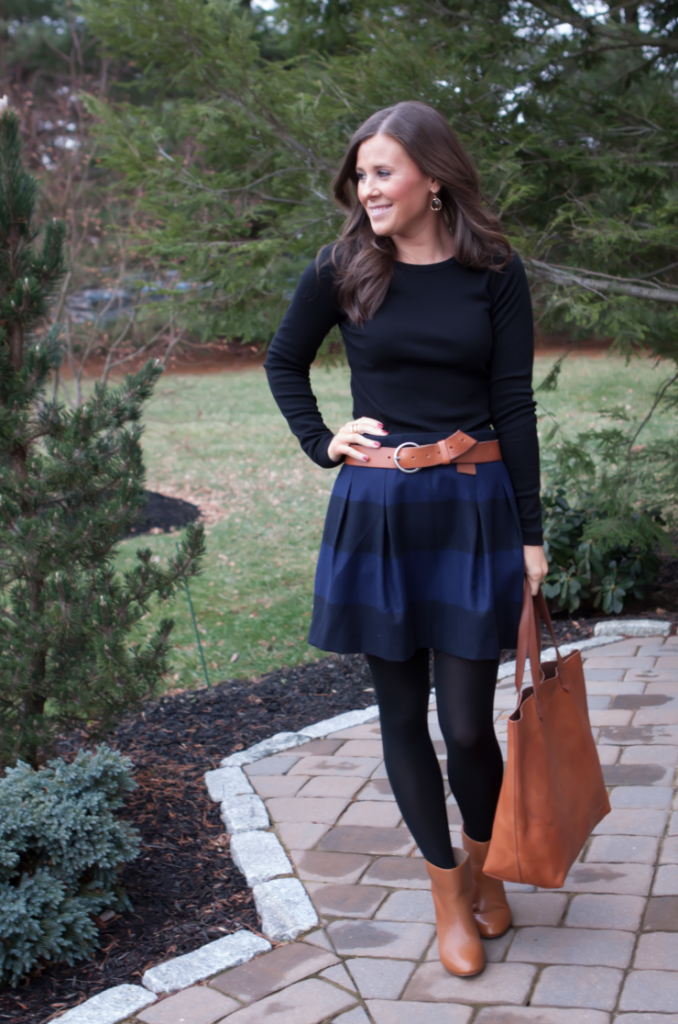 Skirt, identical one here (on sale + promo!) / Black Tee / Booties (on sale  + promo!) / Gap Belt, similar here / Tote Bag / Tights
And…before I go.  In my search for all things "spring"' this past weekend, I stumbled across this most gorgeous skirt.  I should start by sayings, I wish I could afford it!  It might be one of the most beautiful floral maxi skirts I have ever seen.  Swoon!!!  Must remember to search for one similar…but affordable!  Stand by…