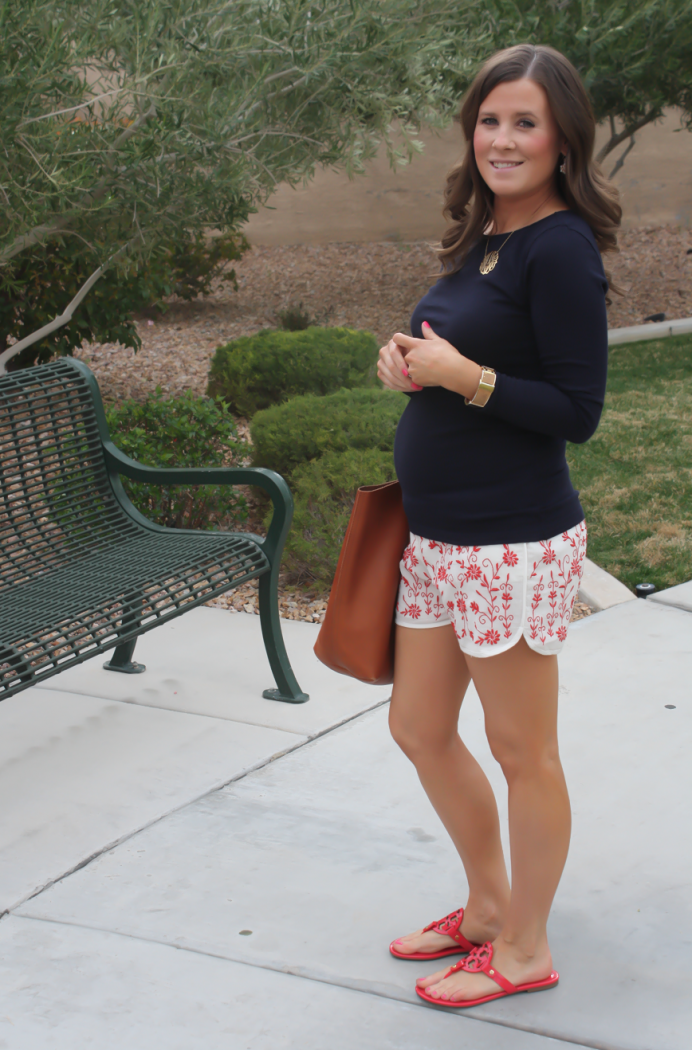 Well, then, welcome to the week of embroidered pieces, right?!  At least I'm consistent, I guess!  This girl knows what she likes…
A few things made these shorts a fun pick for me starting with the pretty red embroidered detail.  Extra plus that they go so well with my new sandals, too!  These lightweight shorts are lined so even though they're ivory, you won't have to worry about anything accidentally being seen.  And, of course, they come with an elastic waist band.  Momma and Baby Girl are extra happy about that little perk, right there.
I'm always going to be a shorts and t-shirt gal when looking for something casual so I really like these solid, three-quarter length tees on hand when all I need is a simple basic with something fun, like printed shorts!
Have a great day, all!  Thanks for stopping by today!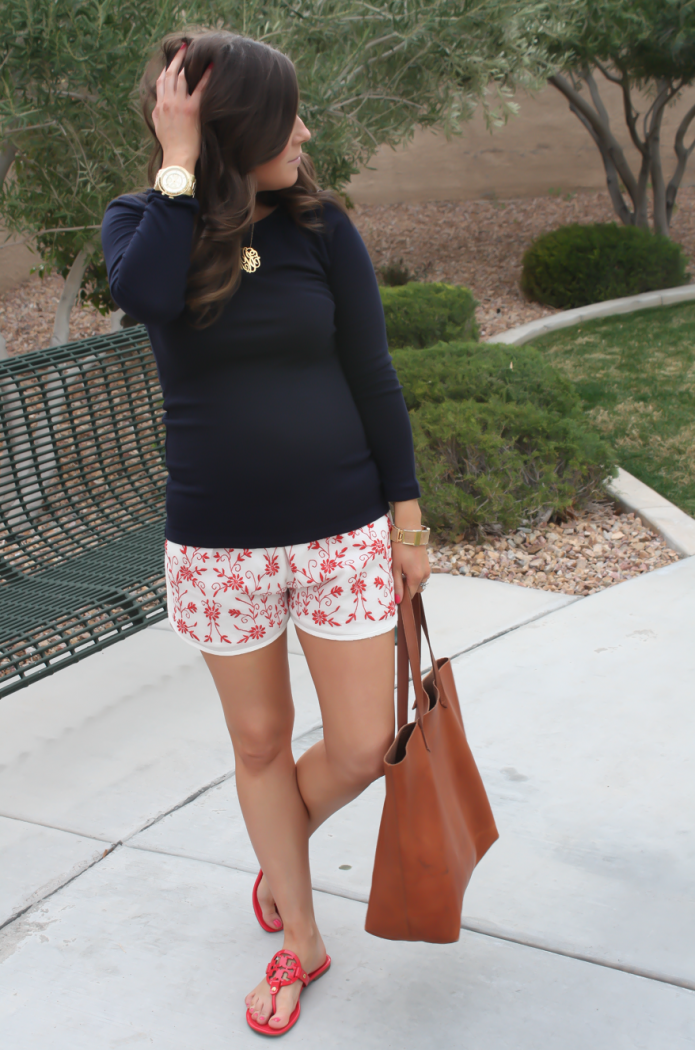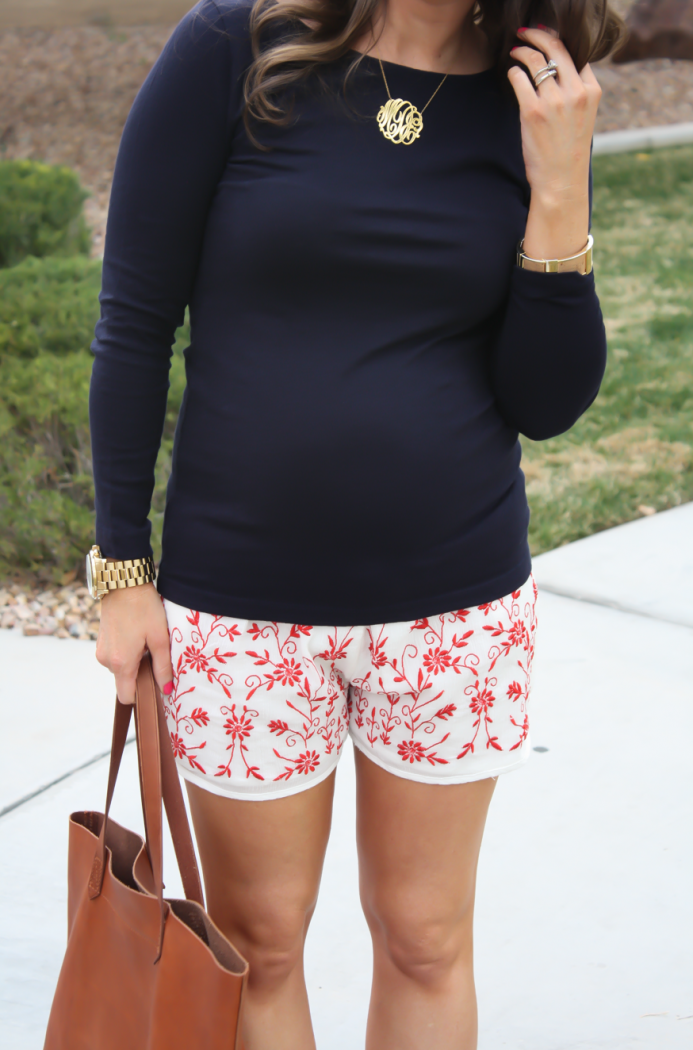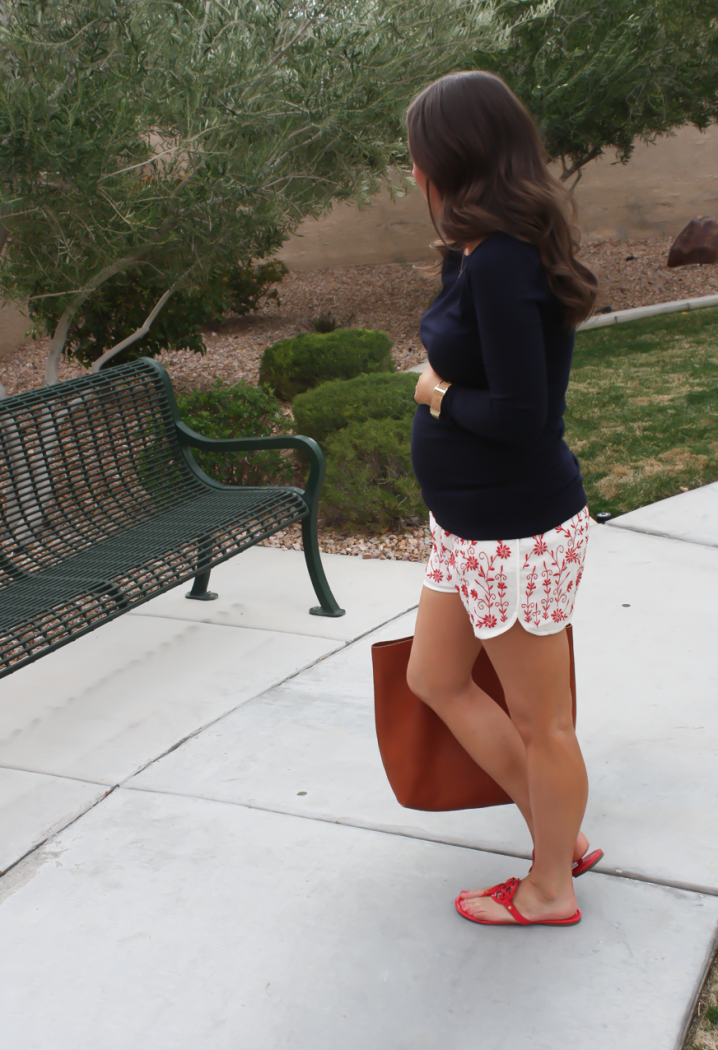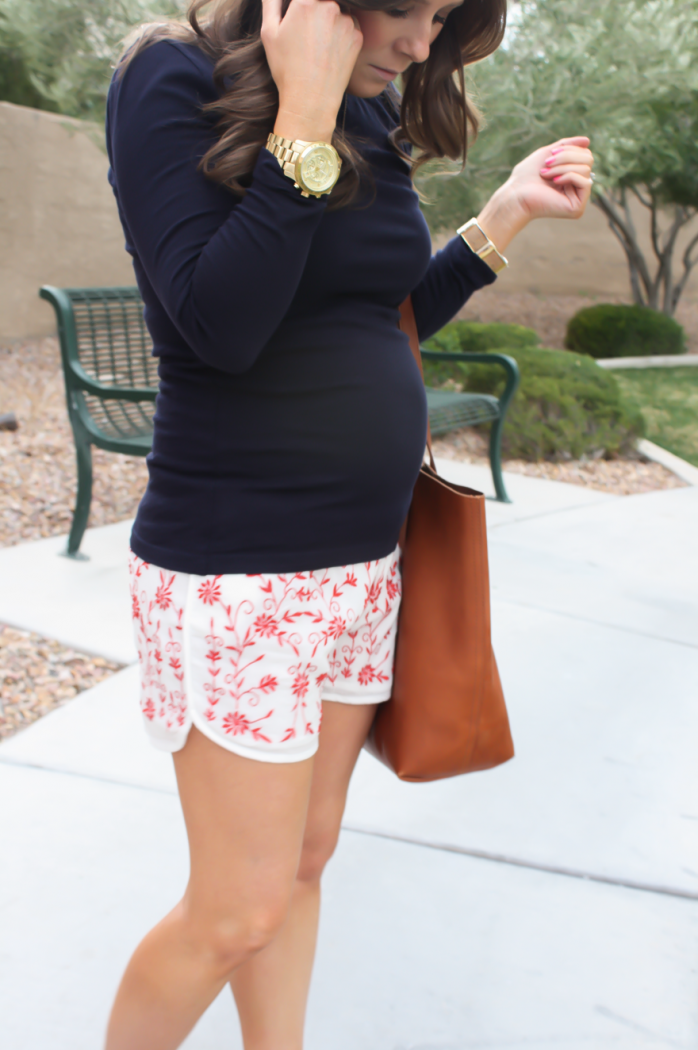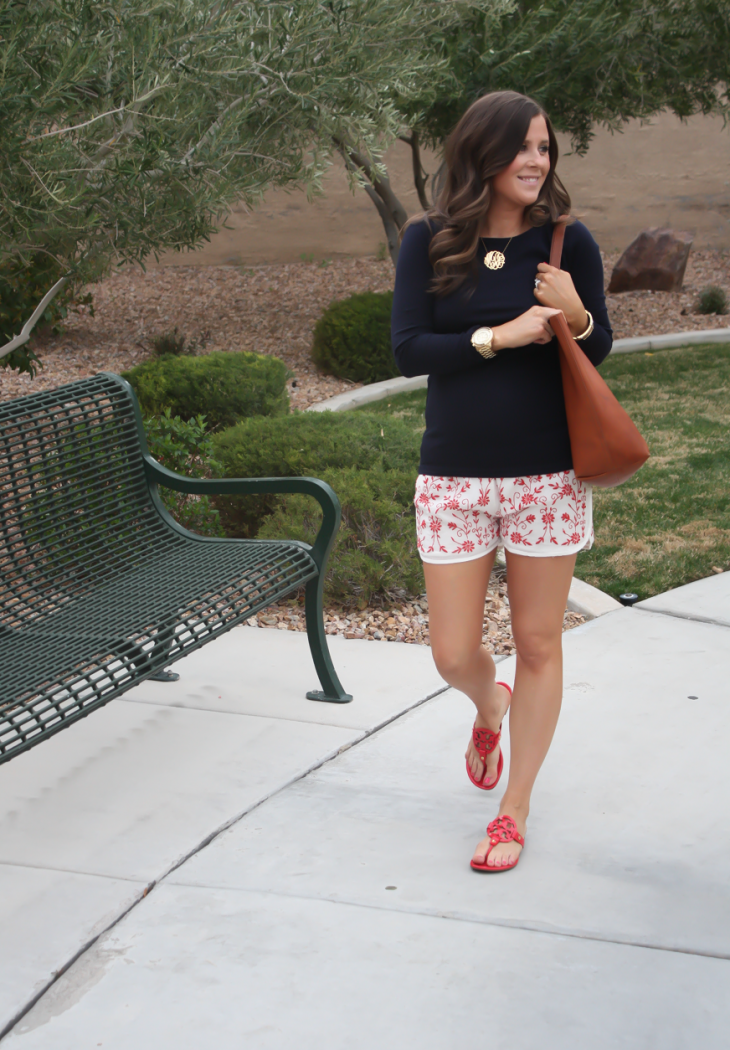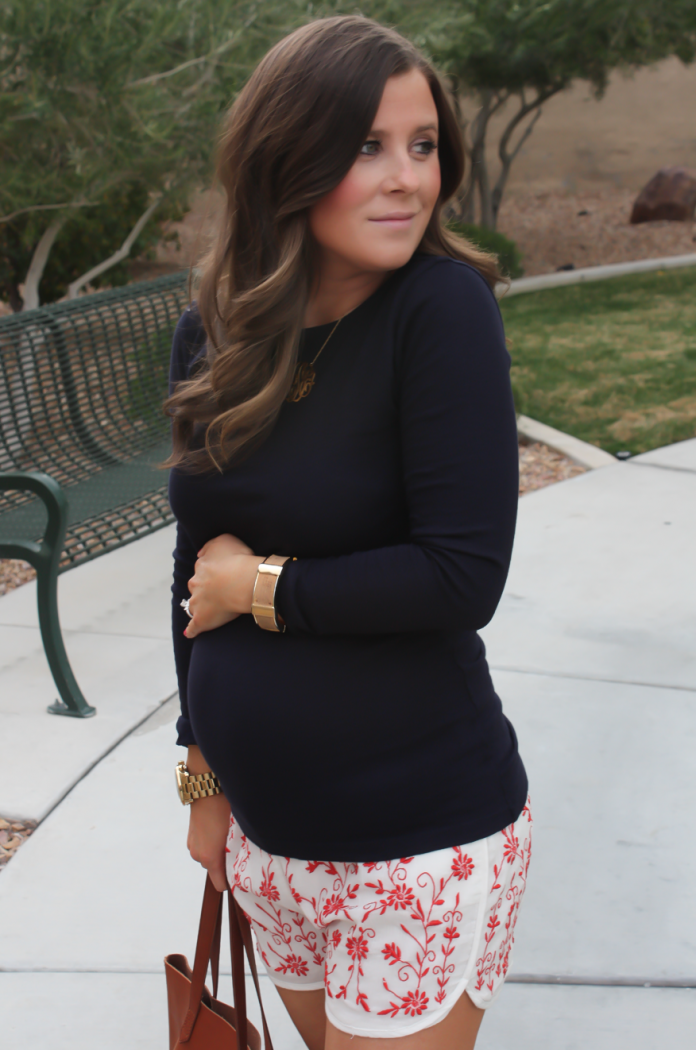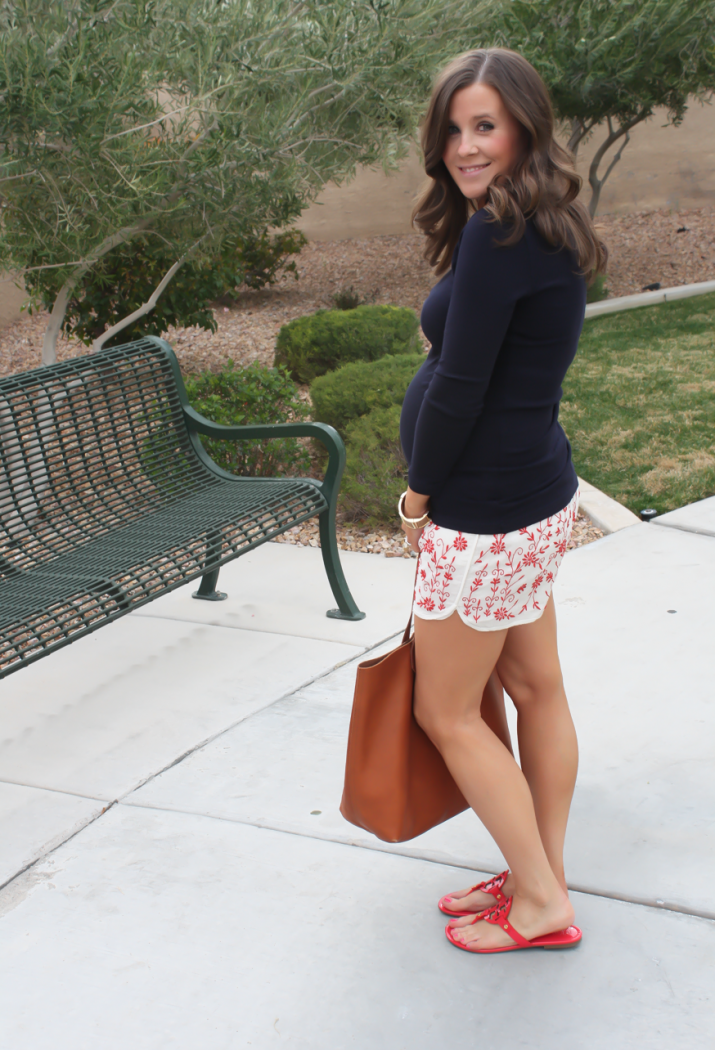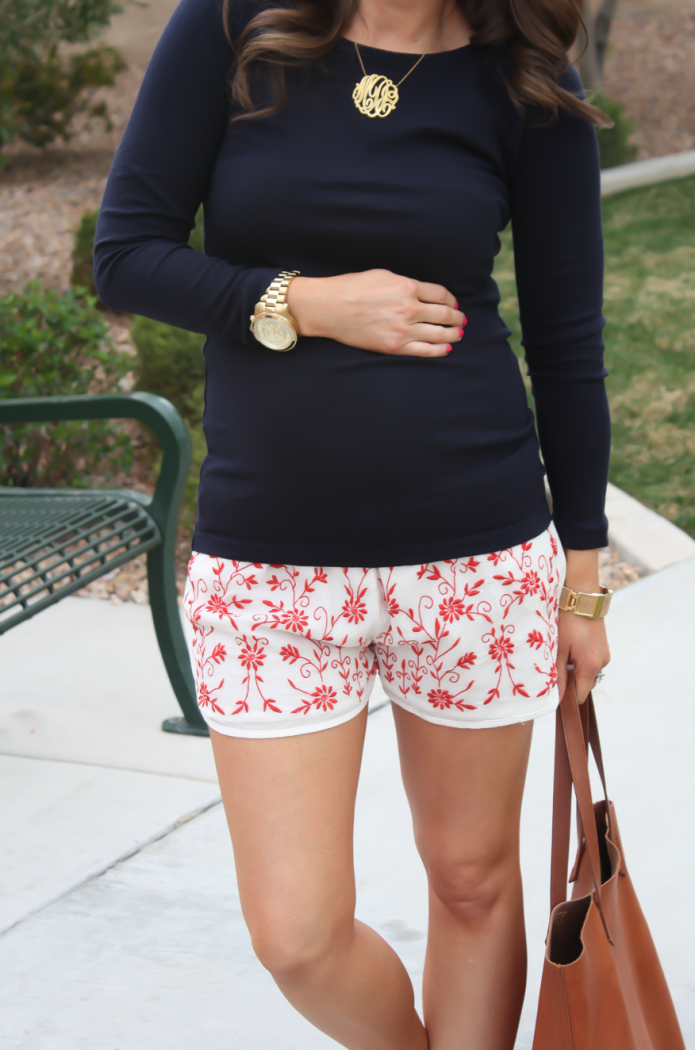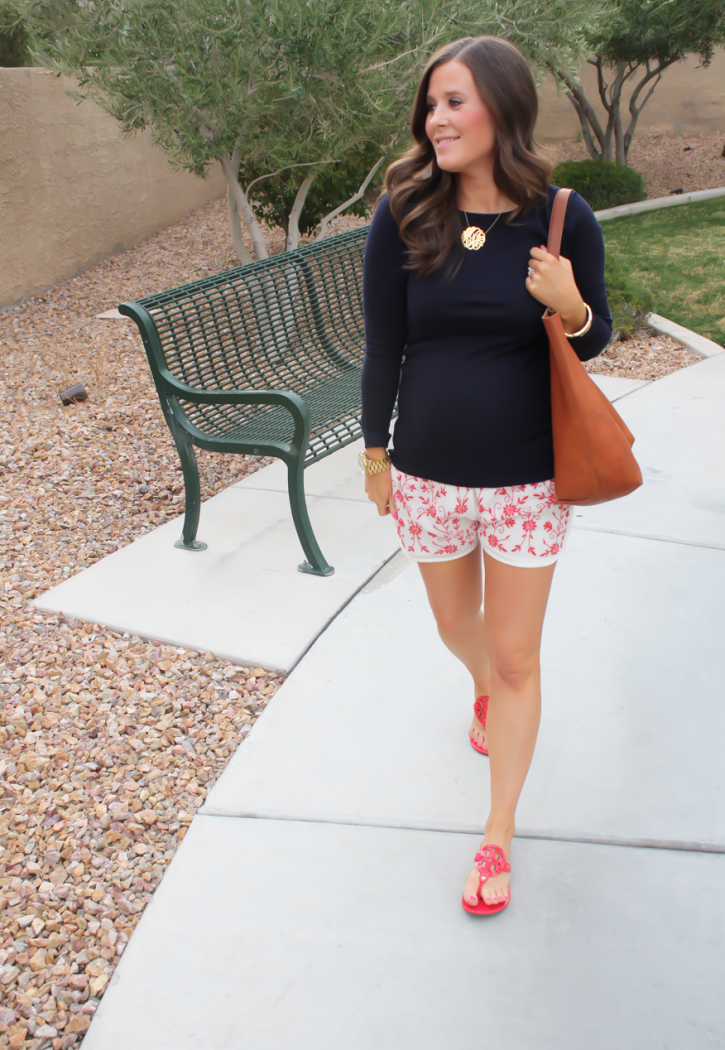 Revolve Clothing : Shorts  |  J.Crew : Navy Tee, similar here  |  Tory Burch : Red Sandals  |  Madewell : Tote  |  Jennifer Zeuner : Monogram Necklace
It could be the pregnancy talking but doesn't this look like the most comfortable maxi dress on the planet?  It's also on sale and promo…so, you know…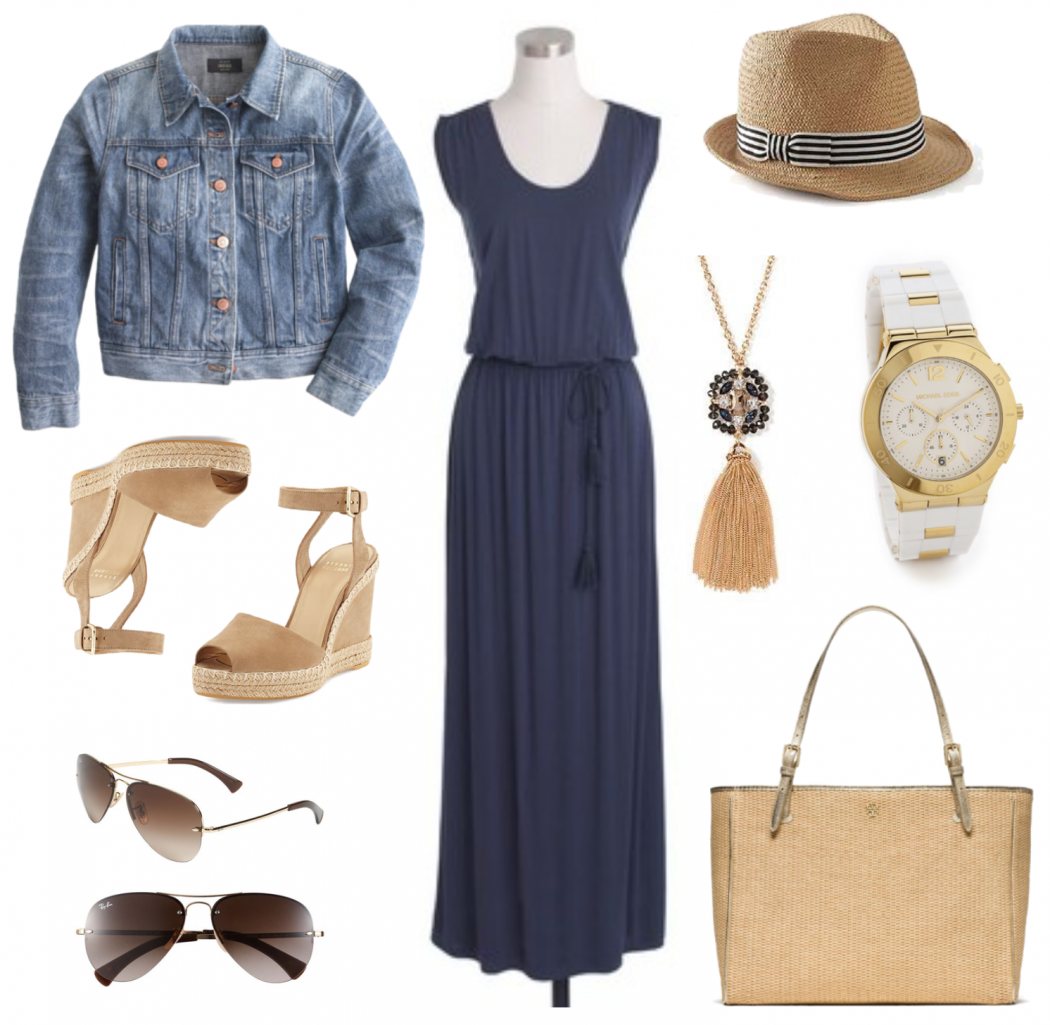 Denim Jacket  |  Navy Maxi Dress (Sale + 25% off using code "SALELOVE")  |  Wedge Sandals (Sale!)  |  Tote Bag, here
Sunglasses  |  Necklace  |  Watch