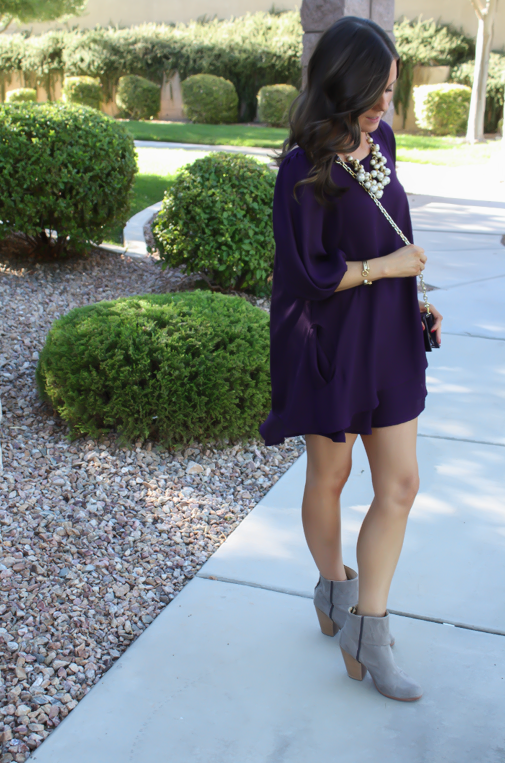 Thanks for your patience this past week as I got my act together and finally took a few pictures!  Man – trying to combine my schedule with Curt's these days is slightly difficult but thankfully, he's on vacation this week and we have plenty of time to get all caught up.
Lately, I'm having a massive crush on purple and grey.  Like, I may have pulled together 2 other outfits of the same color combo.  This dark, rich jewel tone is going to be showing up a lot lately for me in the coming weeks.  This dress is so fun, flirty, and great for girls like me who are ready to dress for fall but still have summer-like weather every day.  Take note : it's fairly short but the length in the back is to the top of my knee.  It's also lightweight, three-quarter sleeves, and that perfect mini-length that allows booties to be my shoe of choice.  Love.It.All.
Now – if only this blasted temperature would take a chill pill…literally.
Have a great day, everyone!  Almost Friday!
Lulu's : Dress  |  Rag and Bone : Booties (sale!), try these, these, these, these  |  Tory Burch : Crossbody  |  Stella and Dot : Necklace, Bracelet  |  J.Crew : Bracelets, try these, Bangles
This and that…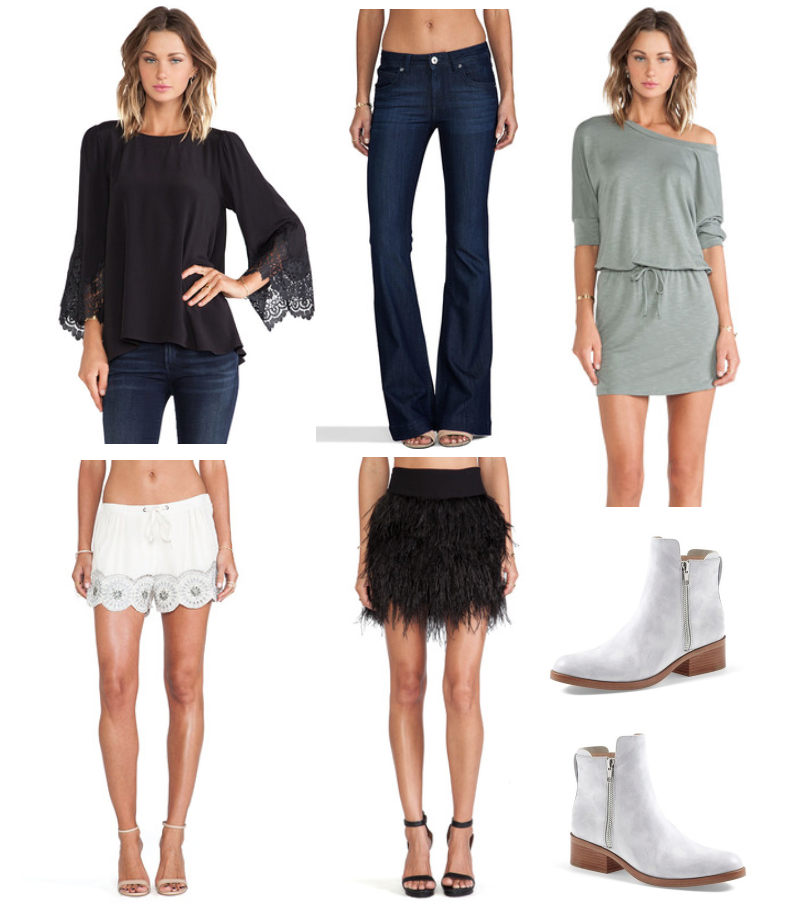 Lace Trim Blouse  |  Flare Denim  |  Knit Dress, other colors, here, here, here
Embellished Shorts  |  Feather Skirt  |  Grey Booties