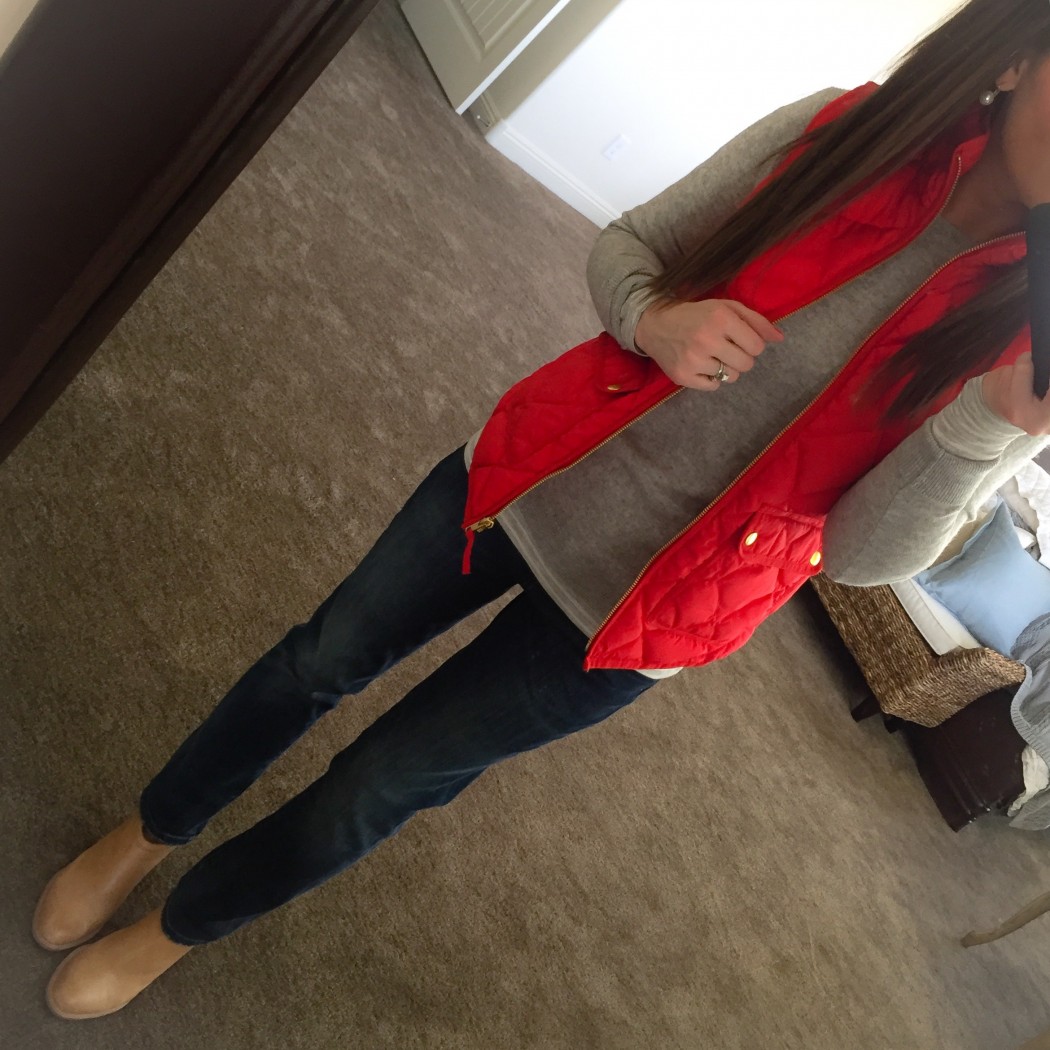 J.Crew Vest, try this  |  Banana Republic Sweater (sale! I'm wearing an XS)  |  J.Crew Striped Tee  |  Gap Jeans (from yesterday's post!  I'm wearing a 26 regular)  |  Dolce Vita, On sale HERE (mine are leather but the natural suede color are perfect!)  Thanks to my awesome readers for the heads up! 😉 also here – Mules, try these
Another look down below because it's all about layers here right now.  It's COLD in the morning and warm during most of the day!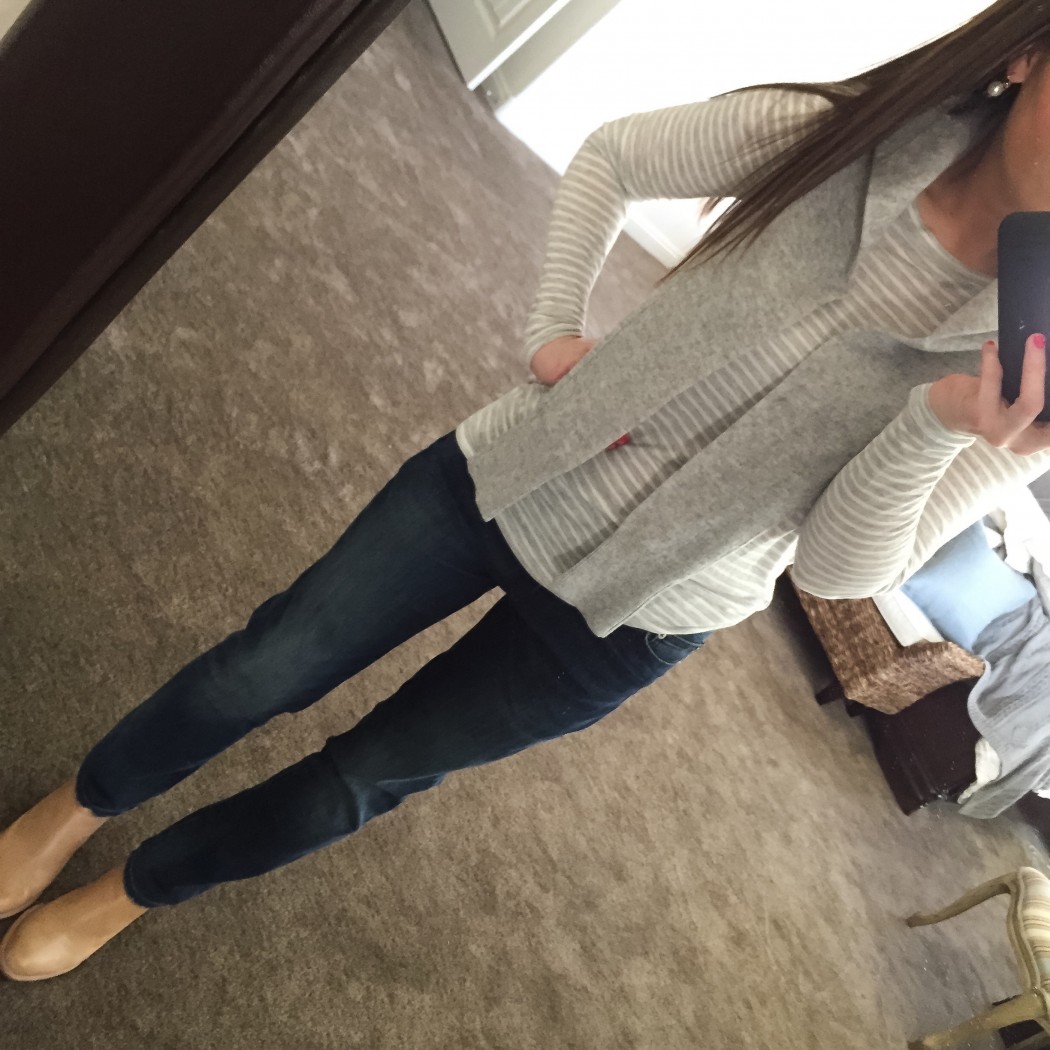 Couple quick things!  I wore this over Christmas vacation and chatted about these jeans yesterday!
This grey sweater is also definitely a win!  Fitted in the chest and shoulders but not too snug in the waist.  Flattering!!!  Lots of colors, too!
I wore a navy striped tee just like the grey one in today's post here.  Again, lightweight and soft!
We are furniture shopping right bedroom sets now and struggling to find anything for the girls.  I mean, there's plenty to choose from, but with all our moves it's hard to invest in something that we know might get damaged at some point.  I'm missing a huge piece from my nightstand and a big hole managed to be popped in the backside of another piece of furniture.  So, while we want to invest in some nice bedroom sets….we also want to be smart about it.
Any tips on where to look?!   I'm not too saavy in the decor department.  Thank you!