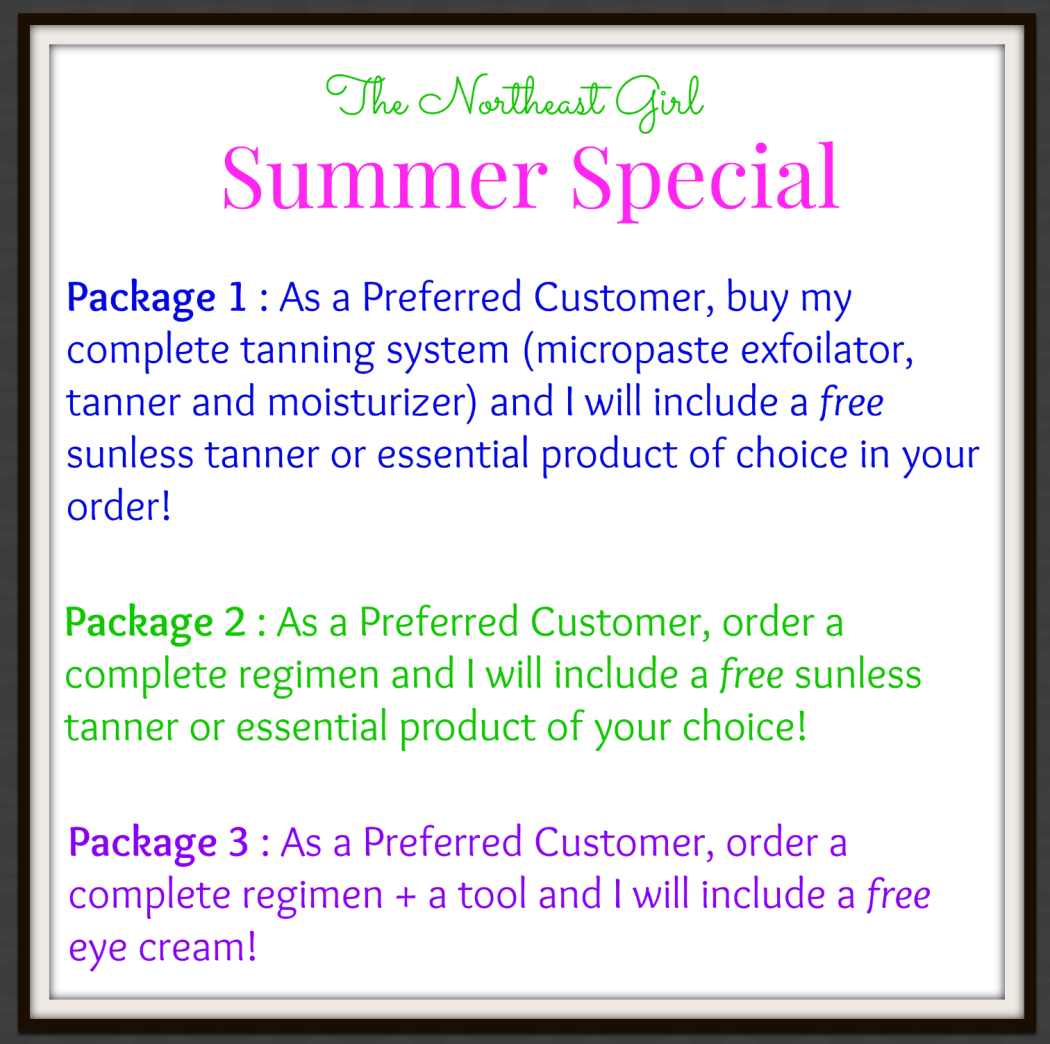 Hey everyone!  I'm excited to share with you a few specials I created just for my readers who are interested in trying some incredible skincare products from Rodan and Fields!  With their sunless tanner (finally!) back in stock, I couldn't resist an opportunity to get some out to you guys.  You know I love, love my faux glow and getting others to see how easy it is to use sunless tanners and look great without harmful rays is something I get ridiculously excited about sharing!
Up above, you'll see the packages I've come up with and down below, I'll give a little more details and provide some links for easier shopping!  Please email me with questions if you're interested in ordering or just want more information about the products!  **Details on how to become a Preferred Customer (PC) are at the bottom of today's post!
If you're going to take advantage of ANY specials (or would like to place a separate order), please e-mail me at thenortheastgirl.com so you can take advantage of the deals! 
Package One :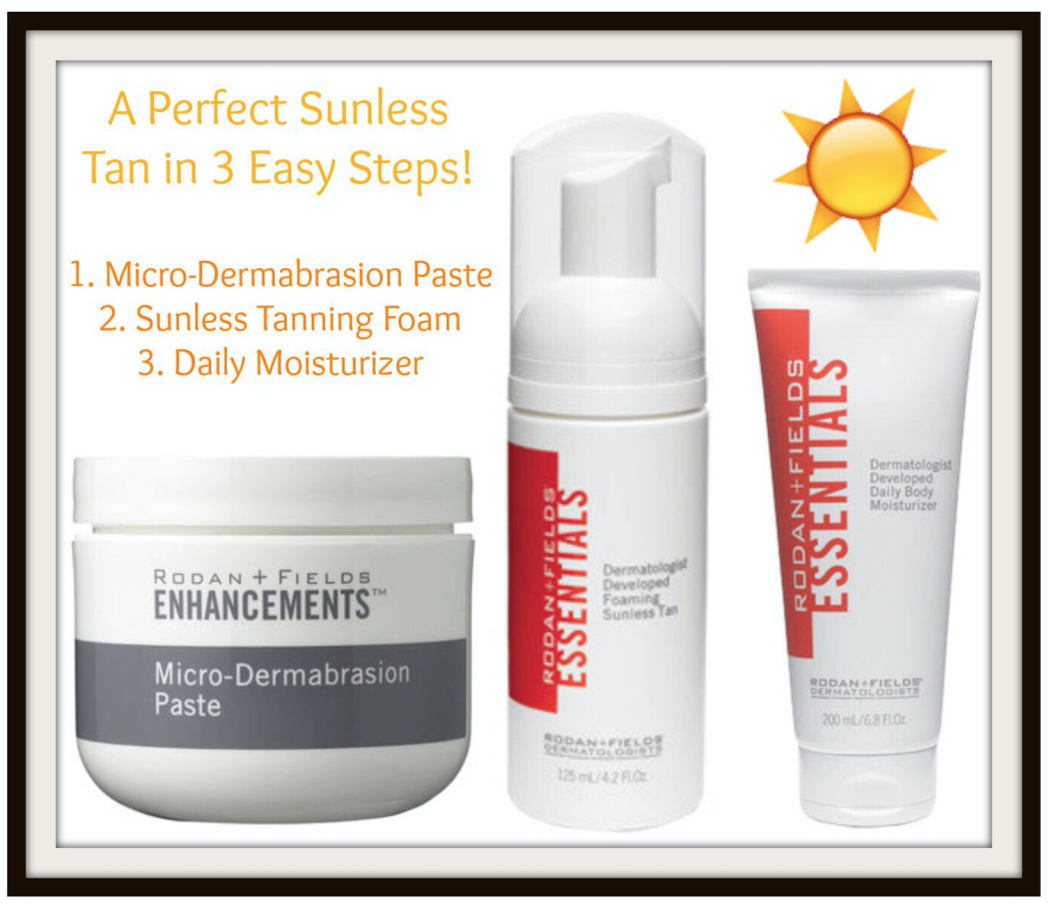 Alright, friends!  Take it from me when I tell you that it takes a little bit more than a coat of sunless tanner to perfect that insta-faux glow!  The Micro-Dermabrasion Paste is going to give you the softest skin imaginable and also gives you a smooth surface to not only apply the product evenly, but removing that layer of dead skin will also ensure that your tan lasts longer!  Simply apply your foaming sunless tanner and within a few hours, you'll start to see that bronze glow develop!  This is a product is build-able, too, meaning if you like a slightly darker tan you can easily apply a second coat the following day.  I do this ALL THE TIME!  Finally, be sure to moisturize daily!!  Again, this will keep your skin nice and hydrated but also helps maintain your tan so the product lasts longer in between applications.  Explore the links below to learn more about these products! 
**Don't forget your sunscreen!  
Don't forget, order this little power pack as a Preferred Customer and I'll toss in a SECOND bottle of tanner on me! 
Package Two : 

Have you tried the Rodan and Fields Solution Tool, yet?  It's so easy to use and after a few simple questions about your skin care needs or concerns, R&F will recommend a regimen or product line that best suits you!  Maybe you're ready to work on the fine lines and wrinkles with Redefine?  Or maybe you'd like to fight back against a little too much summer sun exposure and dark spots with Reverse?  Soothe is great for any and all sensitive skin needs and Blemish will help fight off your concerns against acne.  Which one is best for you?  Explore the links before to learn more about these products!
1.  Redefine (Aging Skin) My favorite – the Power Pack! (Tools included AND 20% off!)
2.  Reverse (Sun Damage)  I also love the Power Pack for this line, too!
3.  Soothe (Sensitive Skin)
4.  Unblemish (Acne Concerns)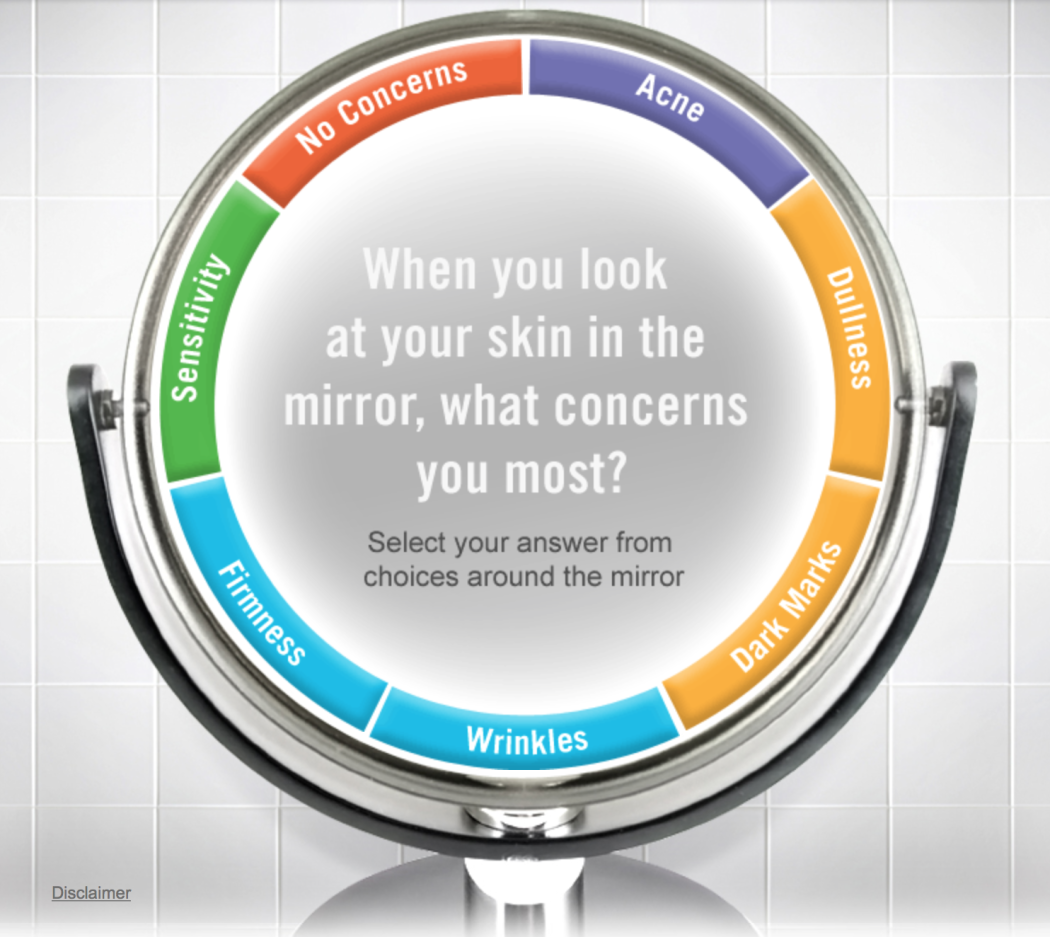 Don't forget to take a minute to use the Rodan and Fields Solution Tool to see what's best for you!
As part of this package, if you order a regimen as a Preferred Customer, I'll include a FREE sunless tanner OR other essentials product that you would love to try! 
Package Three :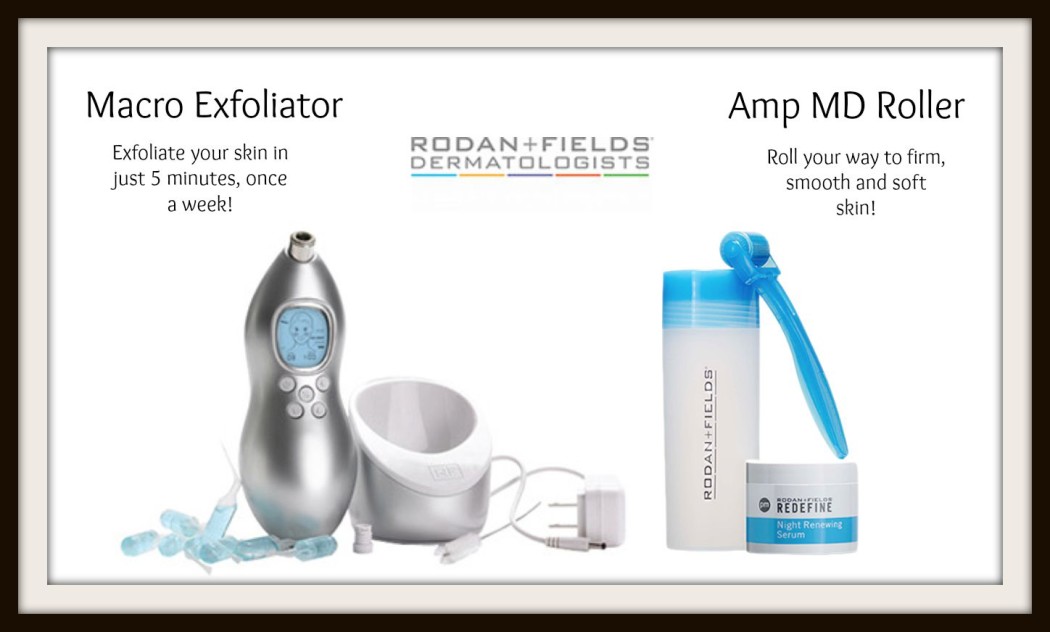 Last, but certainly not least, Rodan and Fields also offers tools that you can use in addition to your regimens as well as along with some incredible products and serums that will maximize the overall healthy appearance of your skin.  In just minutes each week, you can exfoliate and roll your way to a younger, fresh and youthful appearance.  What's not to love?  Explore the links below to learn more about these tools!
In this package, if you order a tool in addition to a regimen as a Preferred Customer, I will toss in a jar of eye cream on me!  
Details on How to Become a Preferred Customer :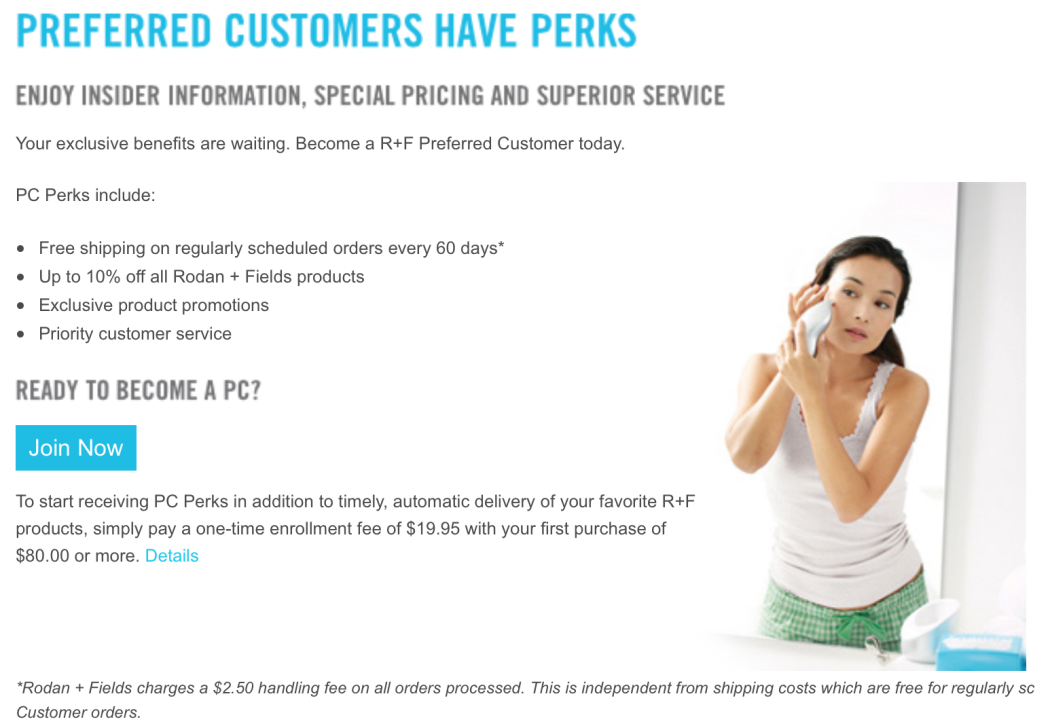 If you're looking to save on the products you're ordering from Rodan and Fields, I highly recommend becoming a Preferred Customer (PC)!  After ONE TIME enrollment fee of $19.95, you have access to discounts, special promotions and free shipping!
**In order to take advantage of my specials, you must enroll as a PC.  Keep in mind you can delay your shipments at any time and still take advantage of their empty bottle guarantee!  If at any point you're unhappy with the products you can return them (in 60 days or less) for a full product-cost refund.