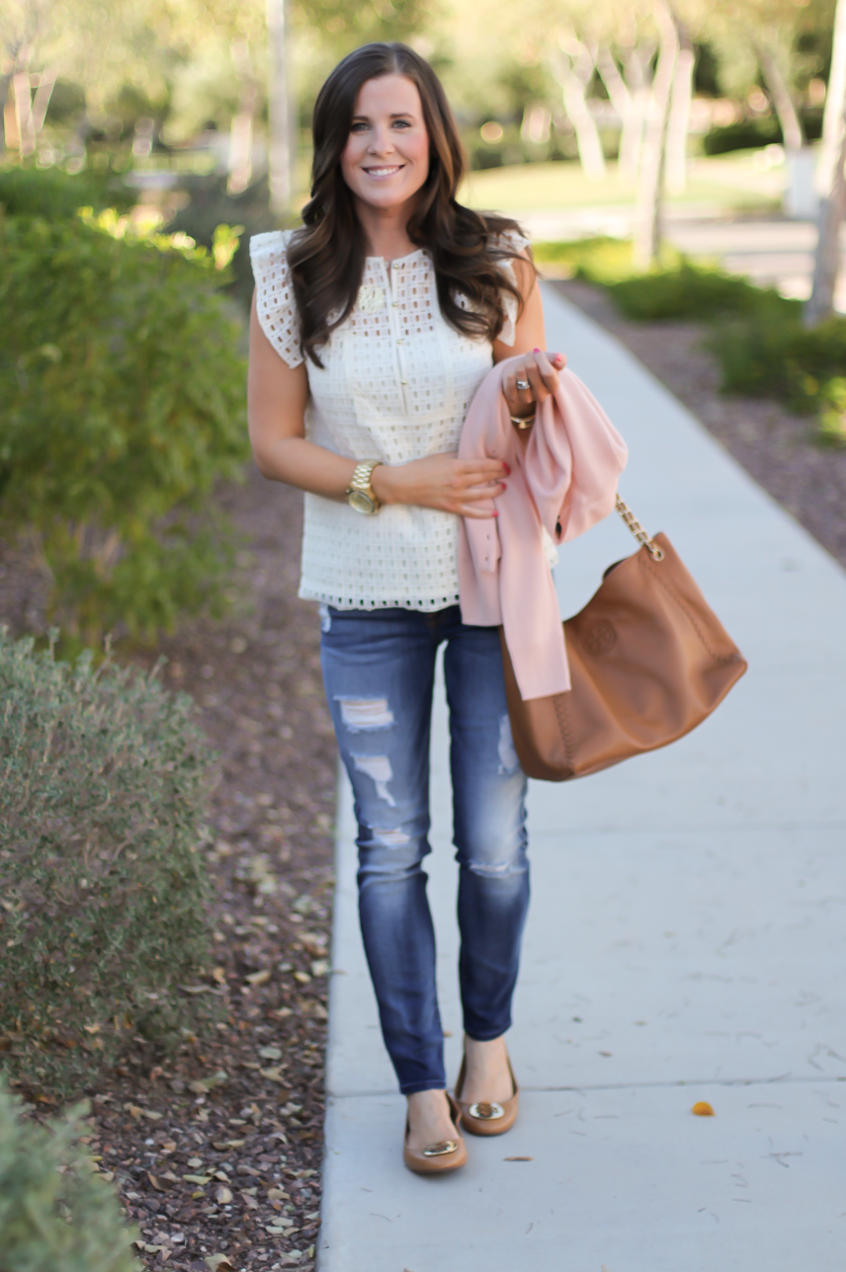 The super-girly side of me gets a serious case of the "grabby hands" whenever I spot any type of lace or eyelet, especially when it's a pretty neutral like ivory or black.  To me, a piece like that will be something that forever hangs in my closet as something I will be able to go back to time and time again.  Did you notice the ruffle sleeves, too?  Added bonus.
Do you have any go-to details that you love?  Adding a little blush and tan alongside this little blouse was pretty easy, too.  Just a few of my favorites all coming together into one.
Have a great day, everyone!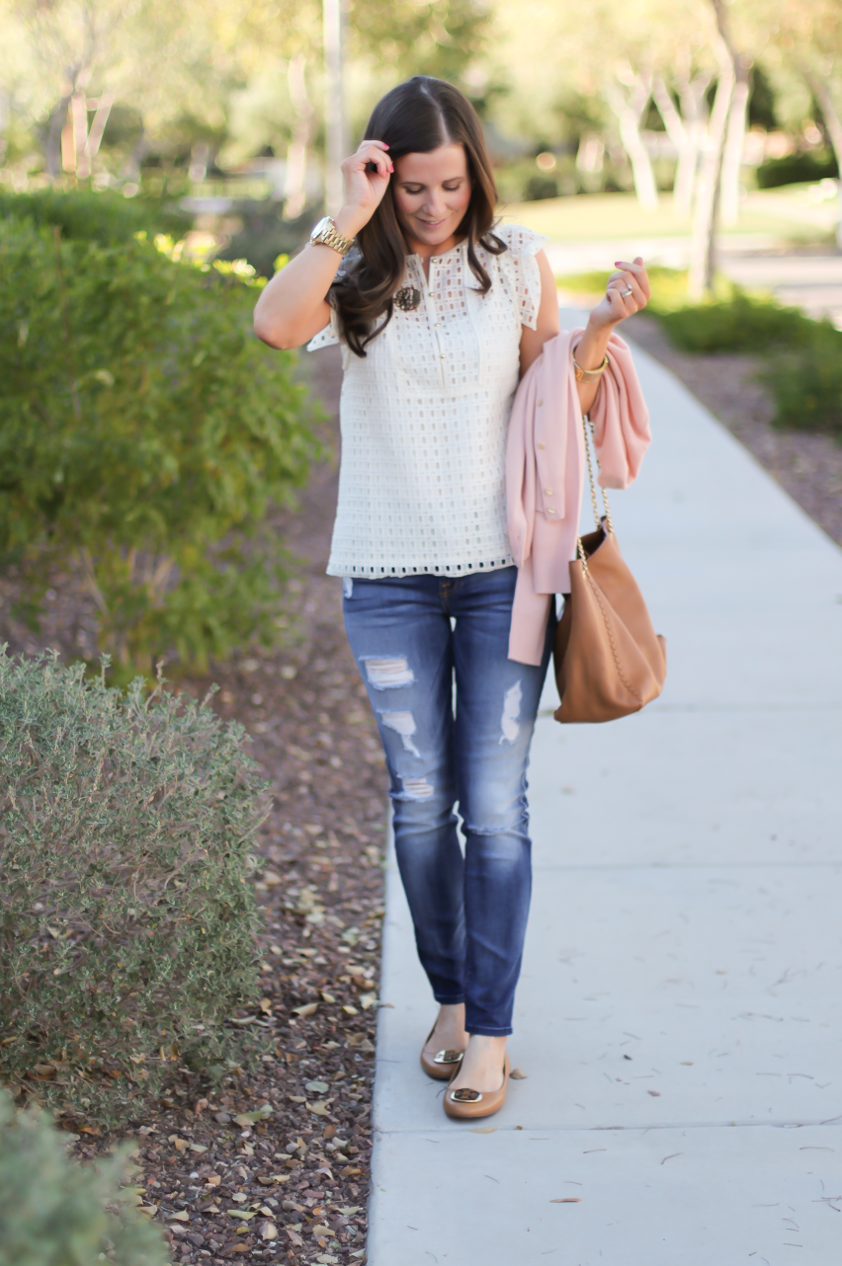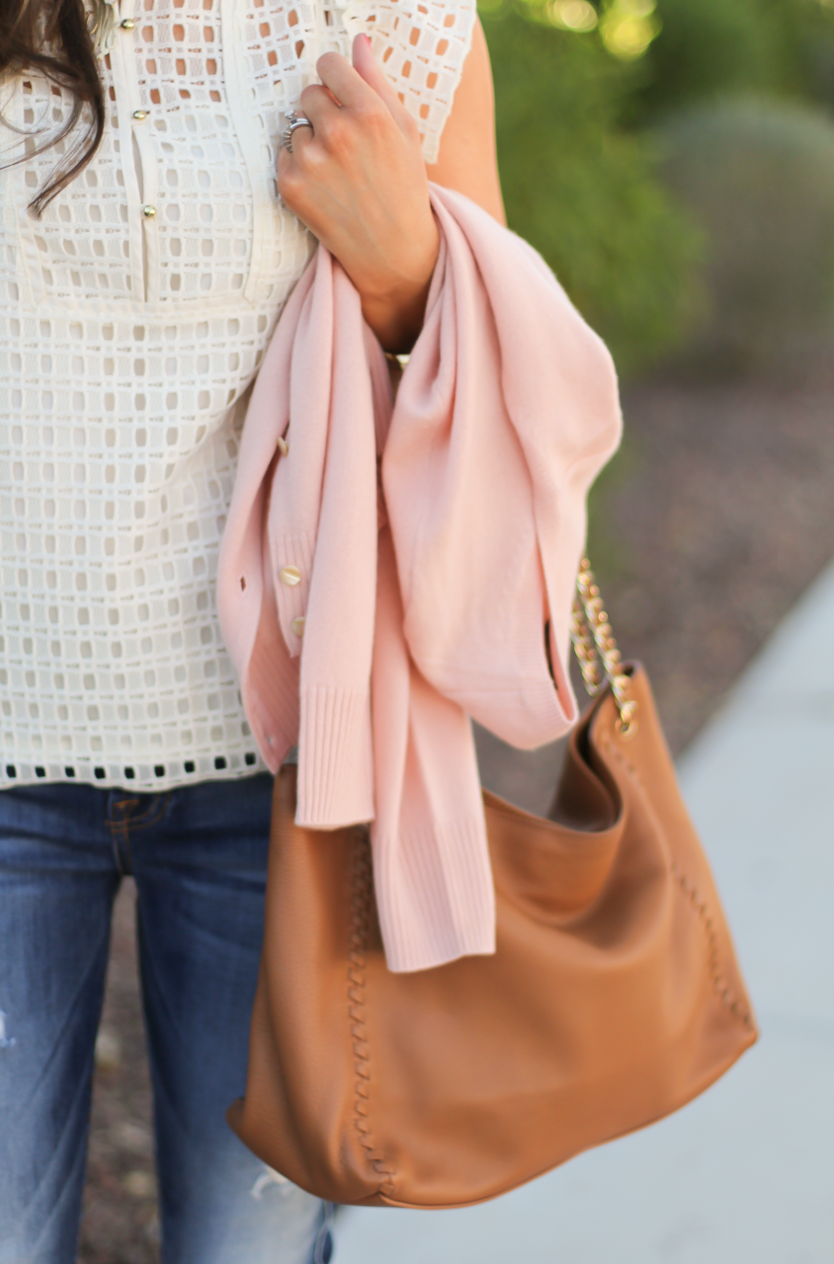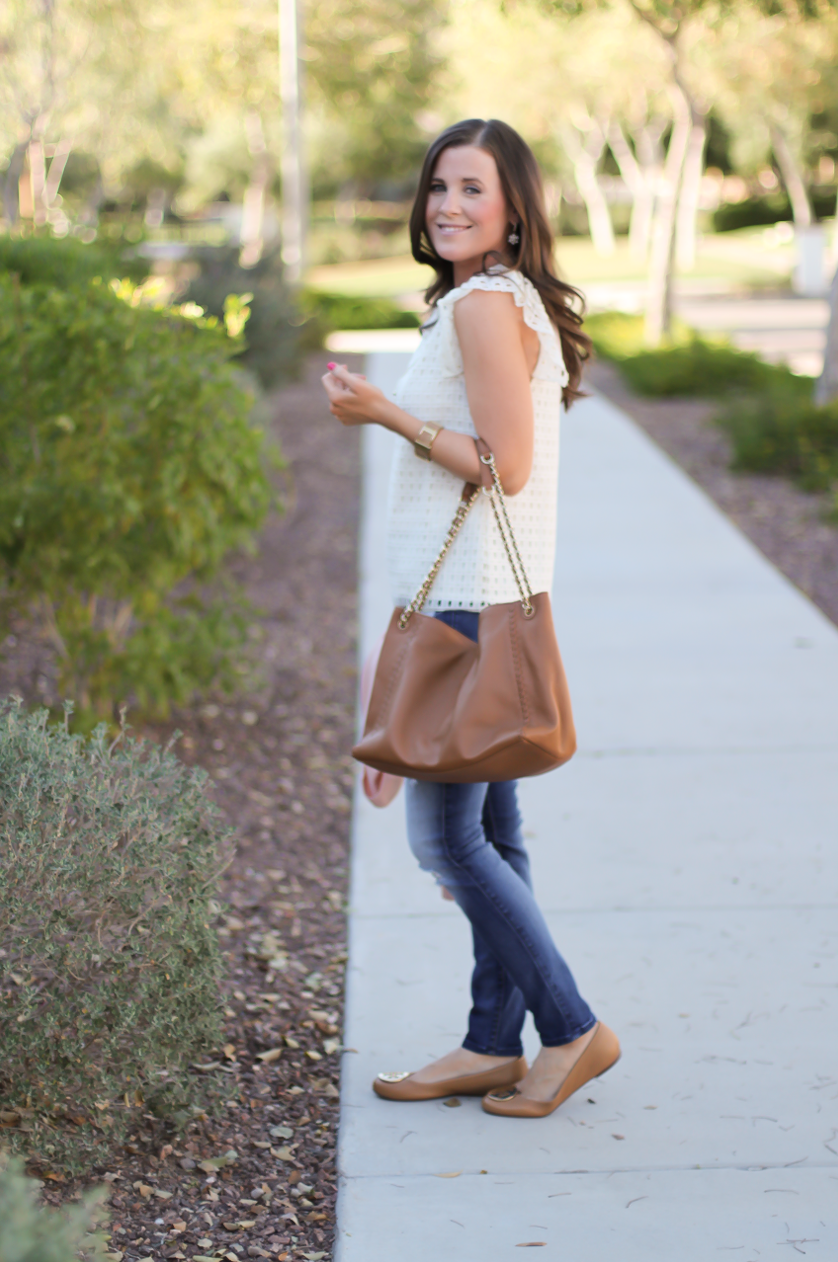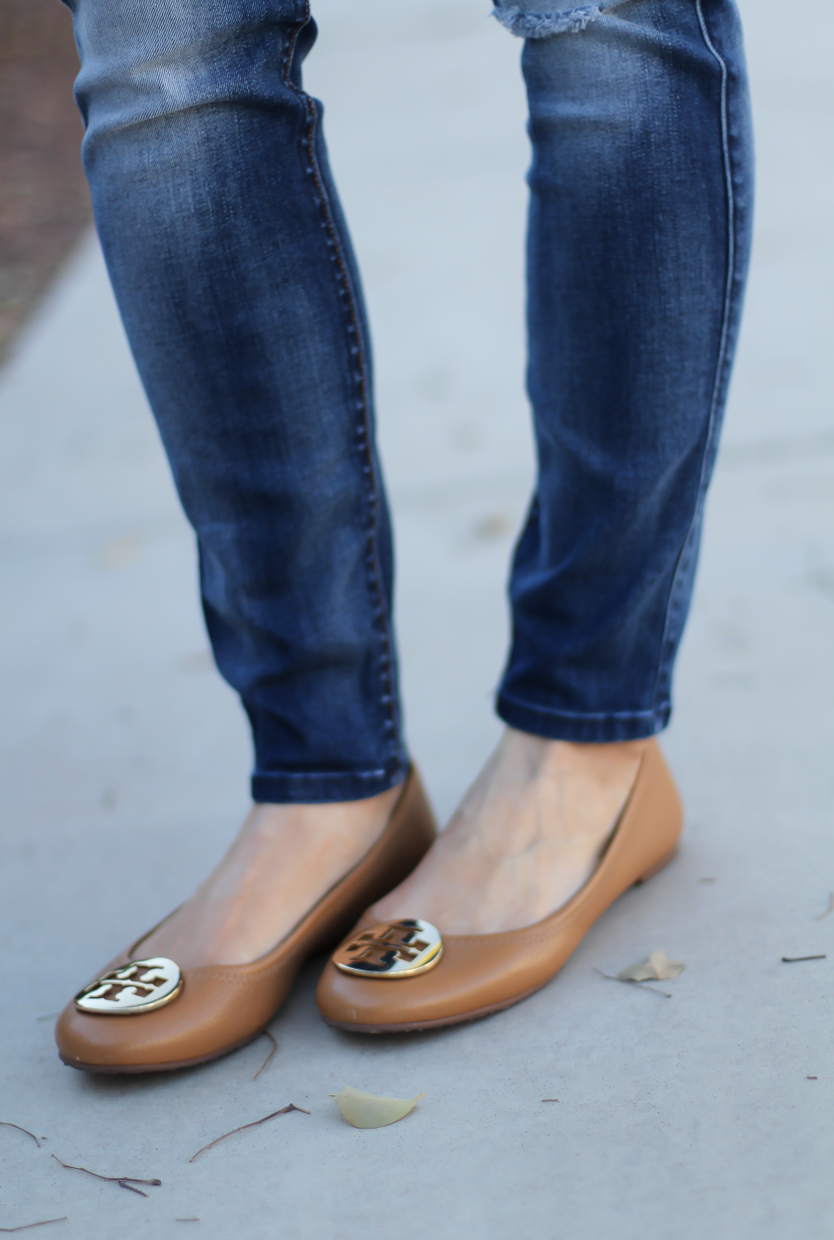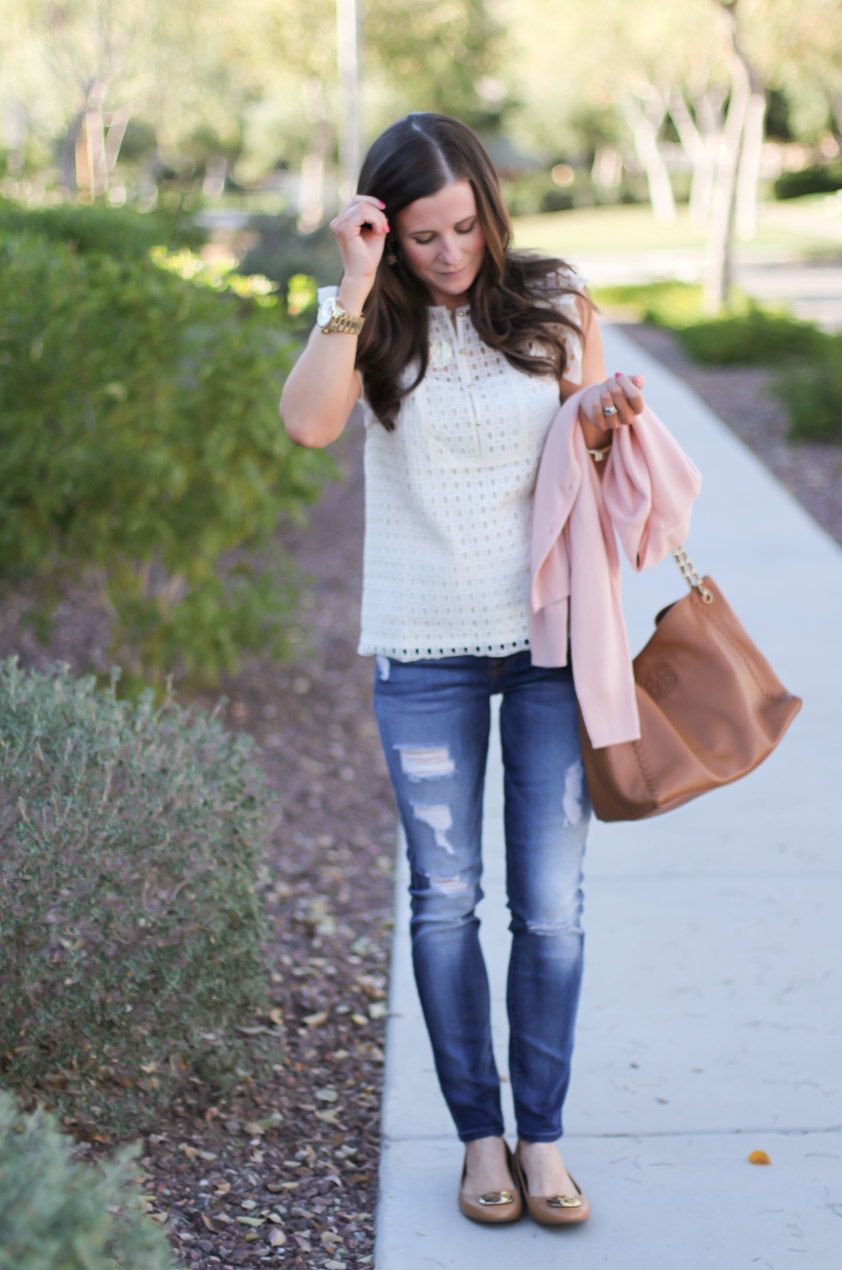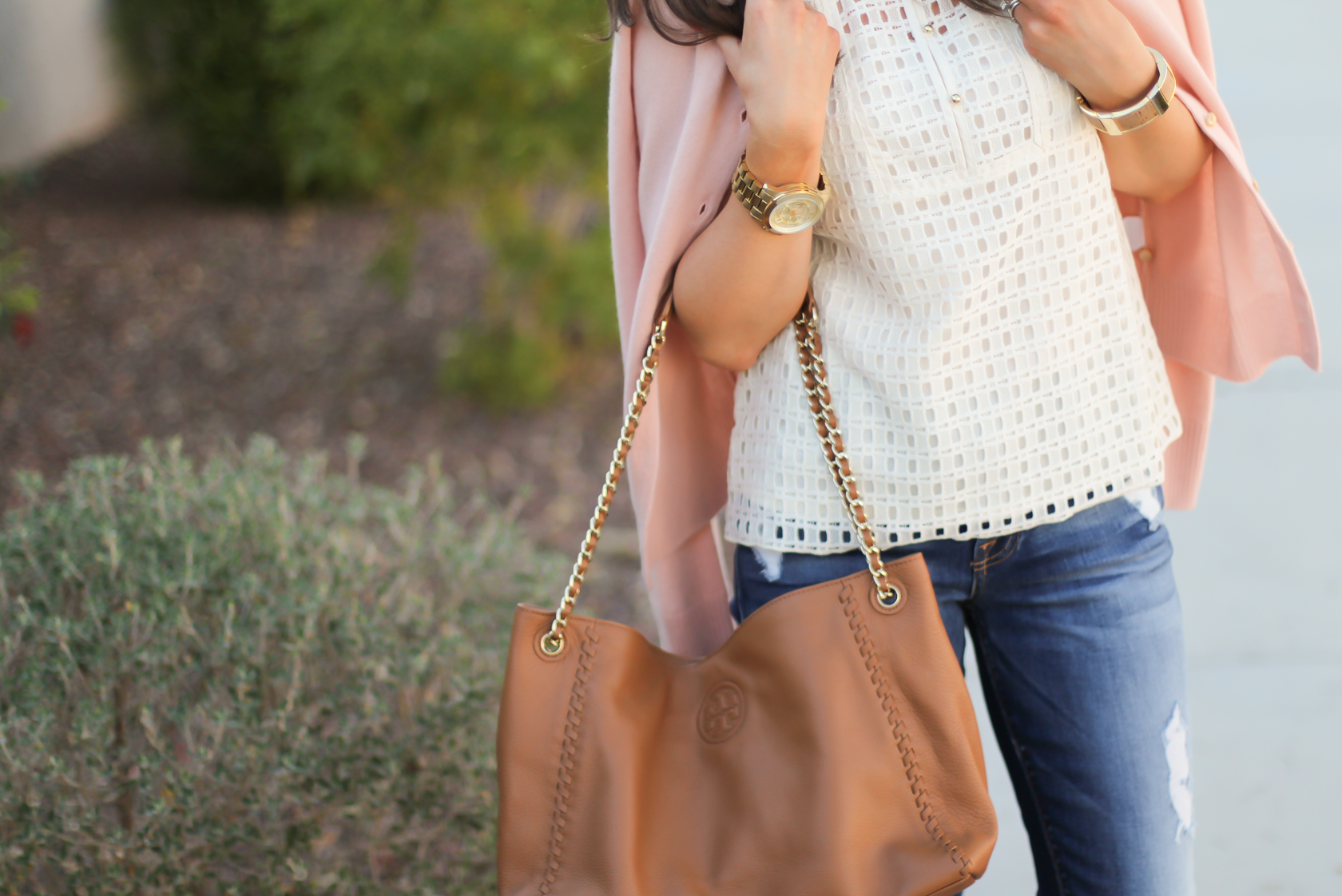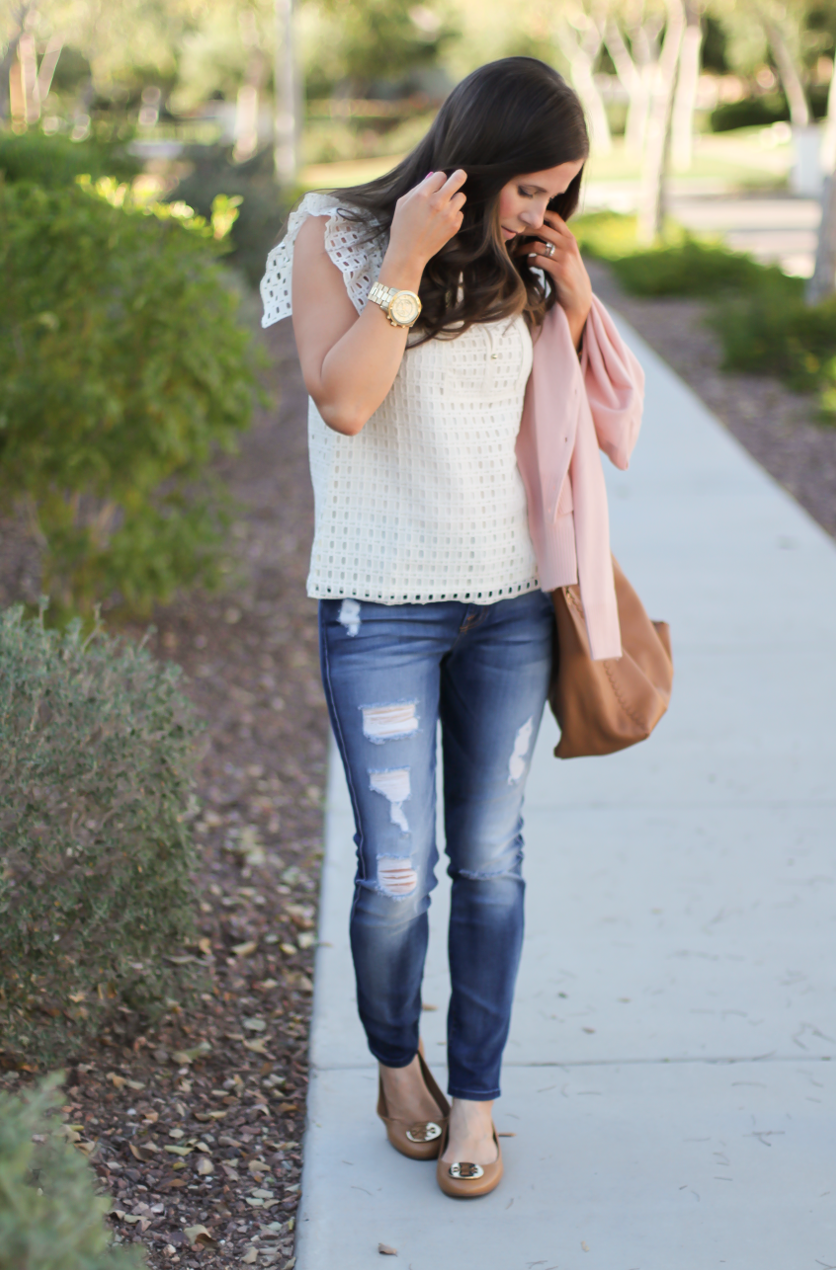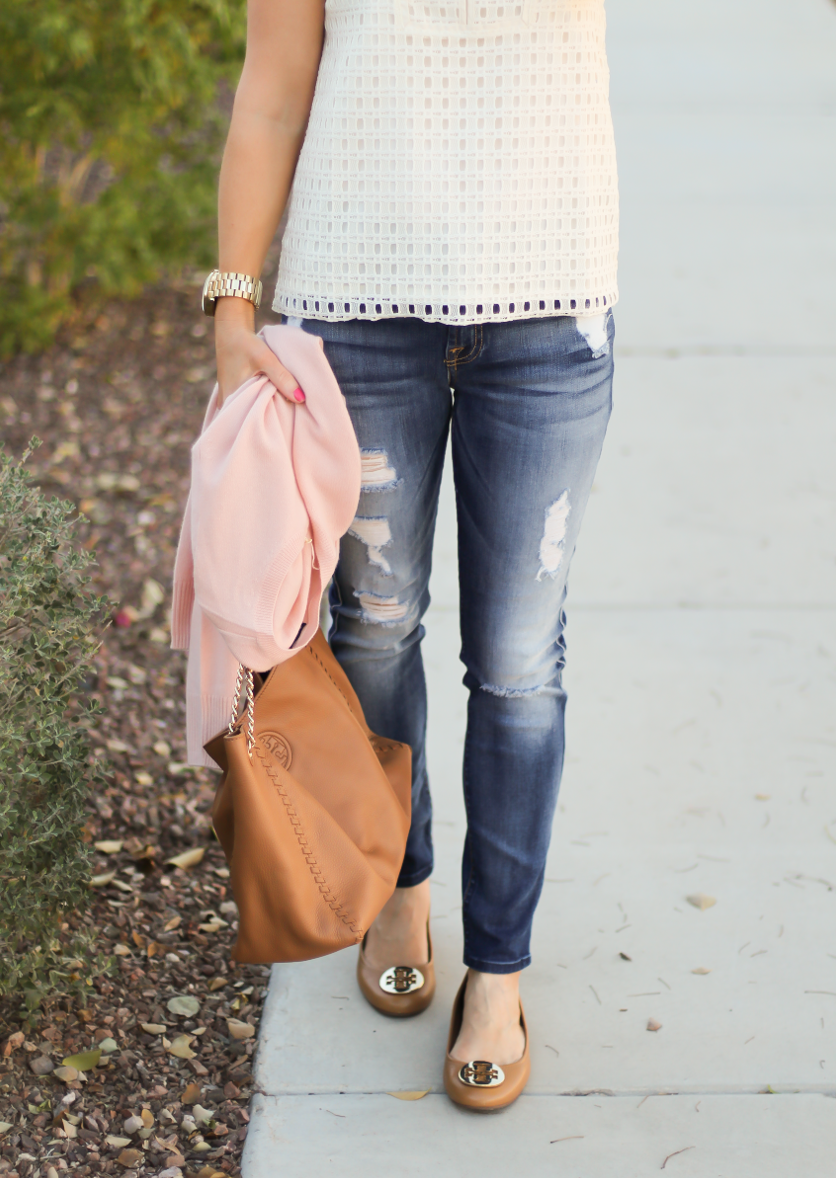 Banana Republic : Blouse (Sale!)  |  7 for All Mankind : Jeans, here, try these (cute!! – on sale!), these  |  J.Crew : Cashmere Cardigan, try this, this  |  Tory Burch : Flats, try these  |  Tory Burch : Tote, try this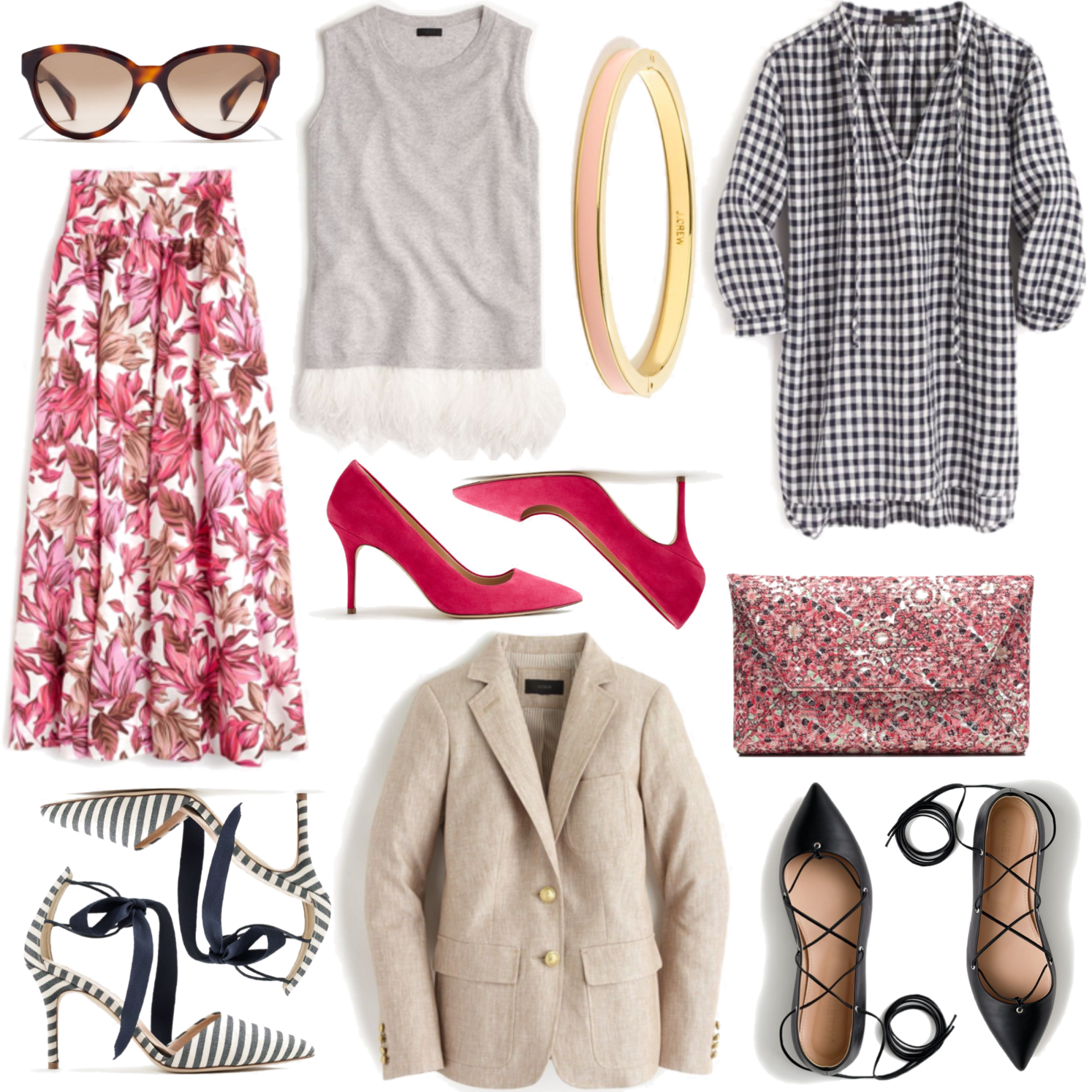 Oh, Hello, Lovelies…  #jcrew #newarrivals
Sunglasses  |  Cashmere Feather Shell  |  Pink Bangle  |  Gingham Tunic
Floral Maxi Skirt  |  Pink Suede Heels  |  Pink Glitter Clutch
Striped Heels  |  Linen Blazer  |  Leather Lace Flats