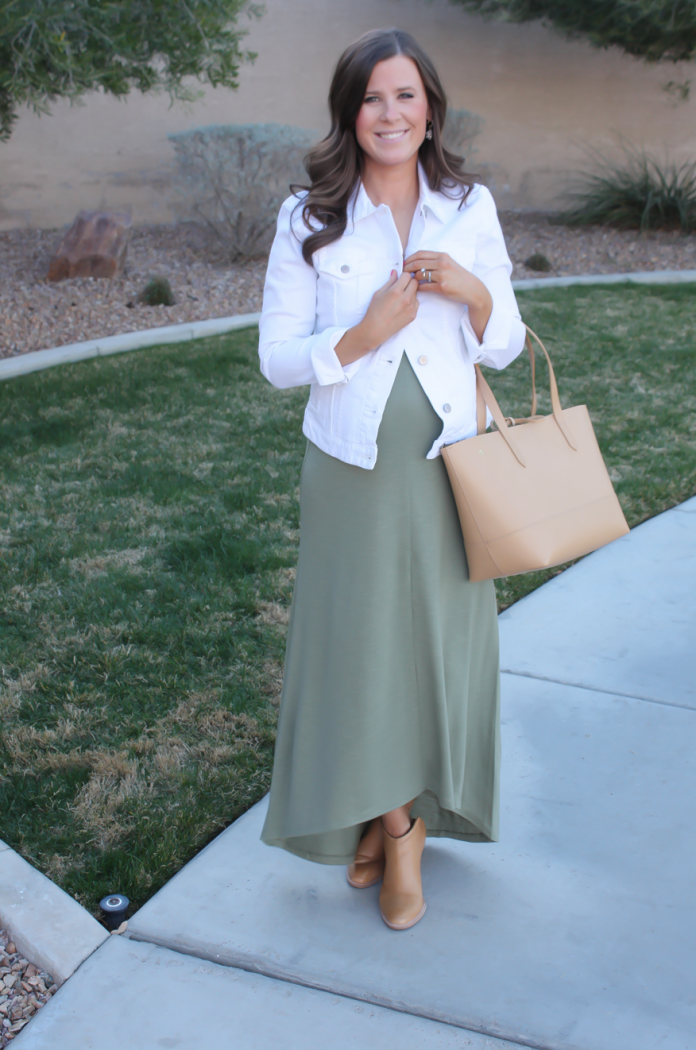 Here's to the maxi dress, my friends.  And, here's to finding this super budget friendly dress in a color that I don't already have hanging in my closet!
This sage-colored green is for spring just like I consider emerald green to be of my favorite colors to wear in the summer.  Does anyone else do that?  Of course, they're exceptions to all the "rules" but there are certainly a handful of colors out there that are often triggers for certain times of the year.  Well, for me, at least.
We just know I can't get through the week without wearing one of my trusty denim jackets so I was really happy to pick up a bright, optic white one last year and I can assure you, it also got it's fair share of attention throughout the warmer months.  Fitted, just the way I like it, so it hangs so nicely when I wear dresses or even a pair of skinny cargo pants.
Last, but certainly not least, there's something so nice about the overall cut of this dress.  More often than not I run into problems with maxi dresses if there isn't a slit opening along the side(s) and the overall opening is so small that I feel like I'm shuffling my feet around just trying to walk.  Super annoying.  The hi/low feature on this dress is so nice because it eliminates that little problem right there completely.  This dress is a big win for me and because it was so kind to my wallet, I bought the black one as well.
Have a great Wednesday, everyone!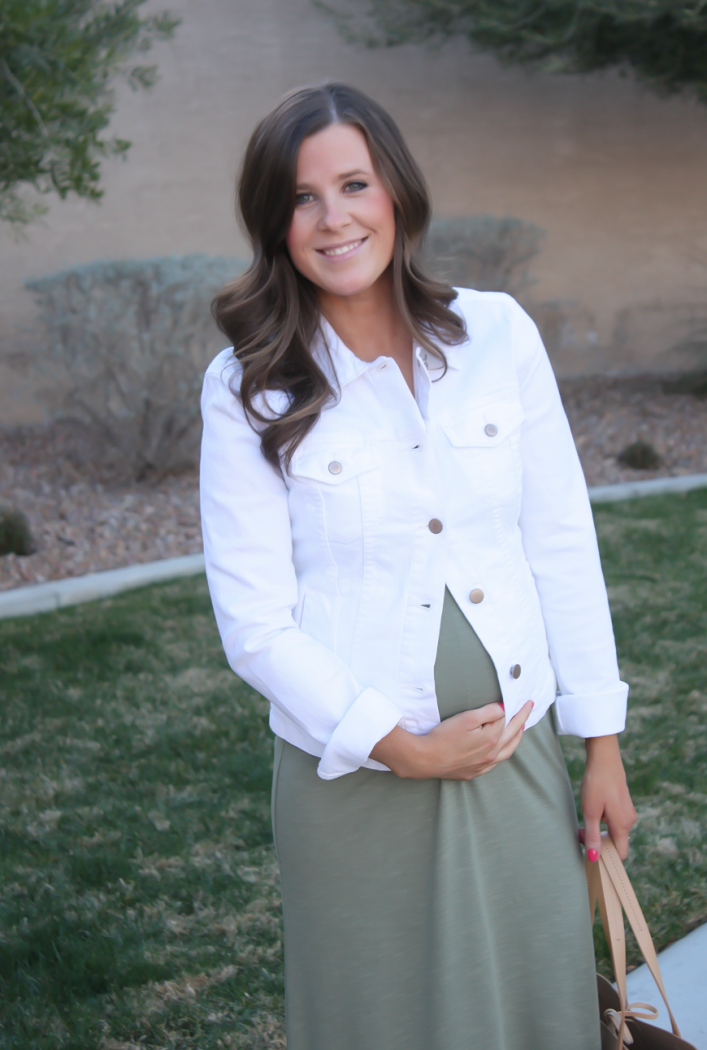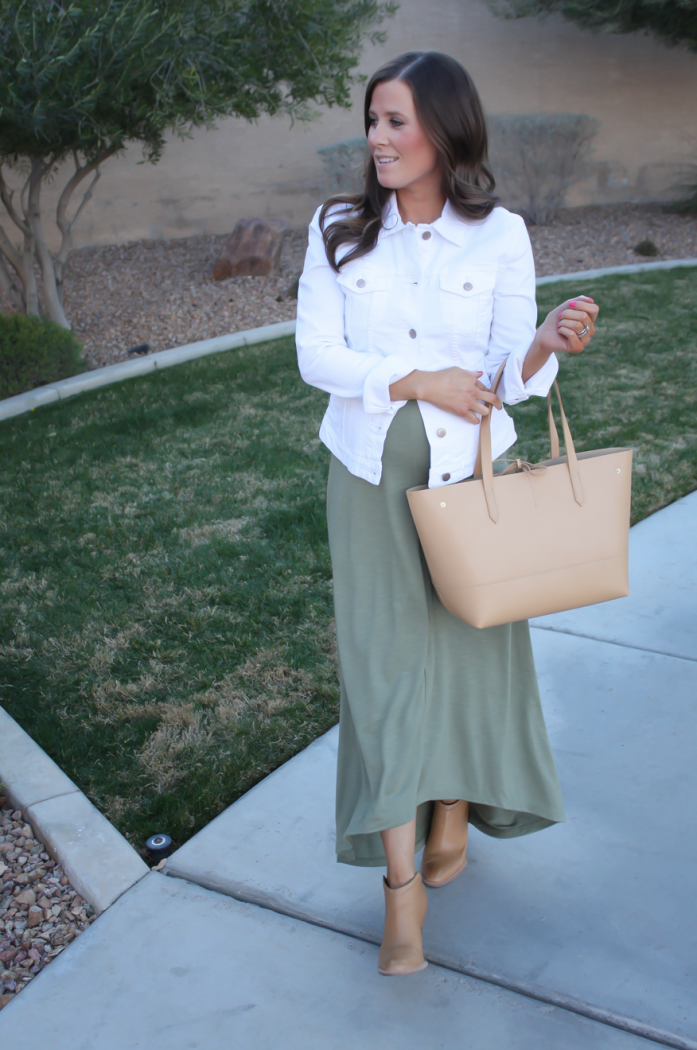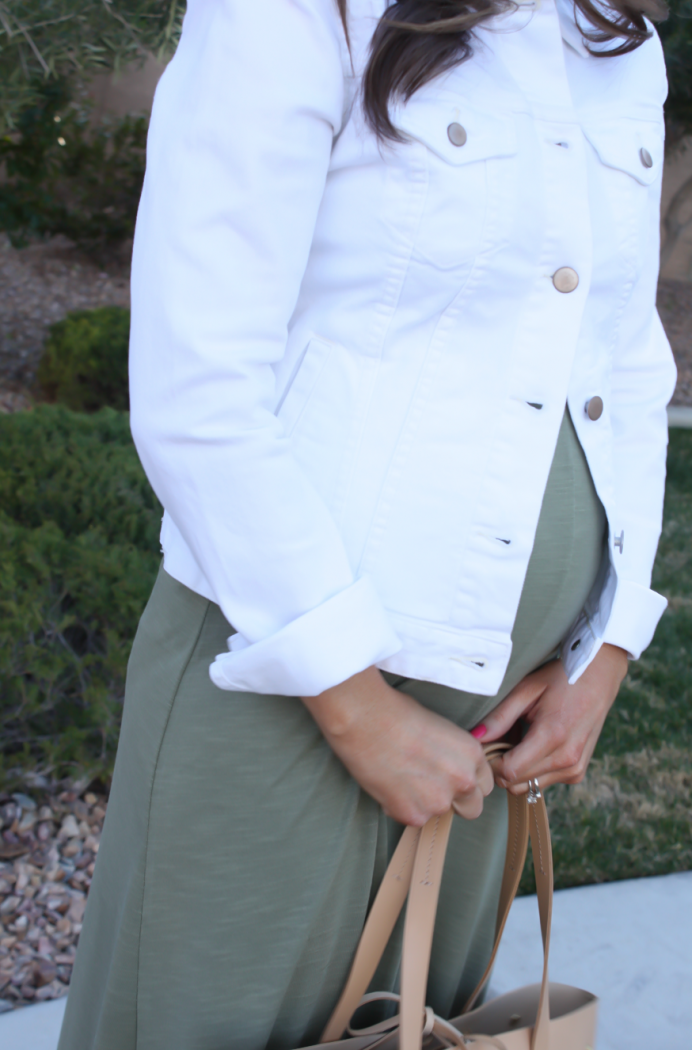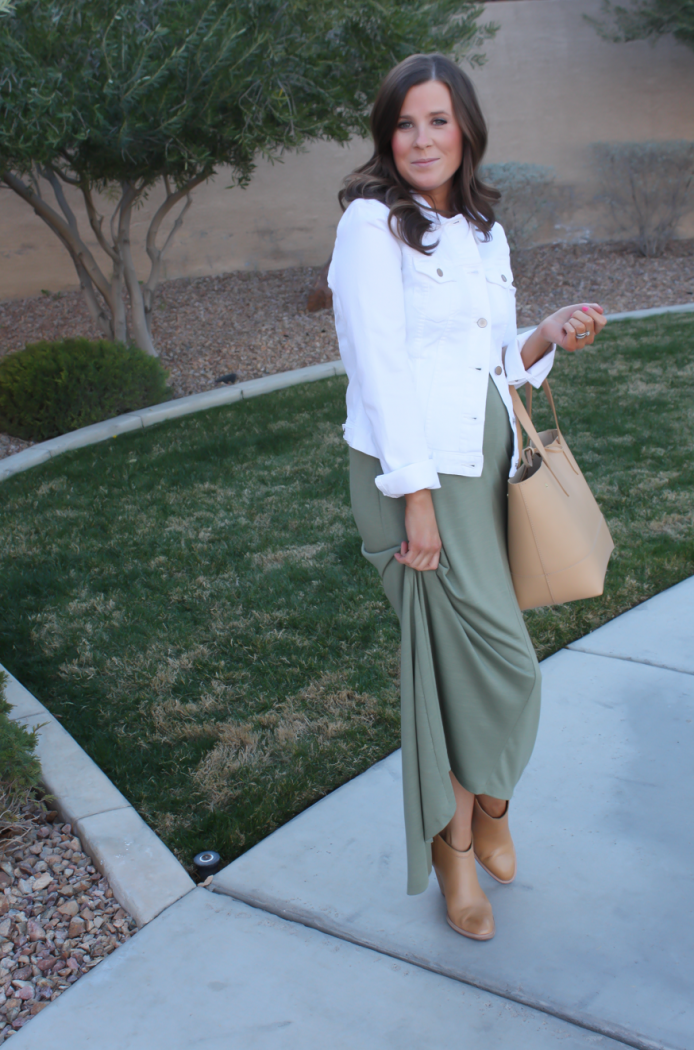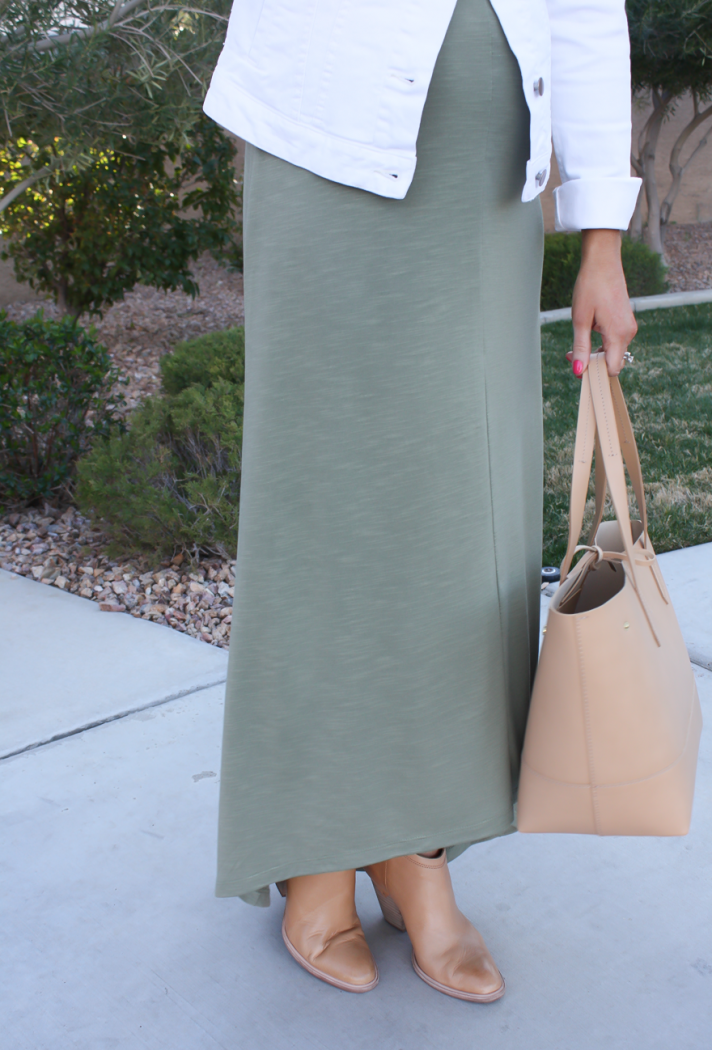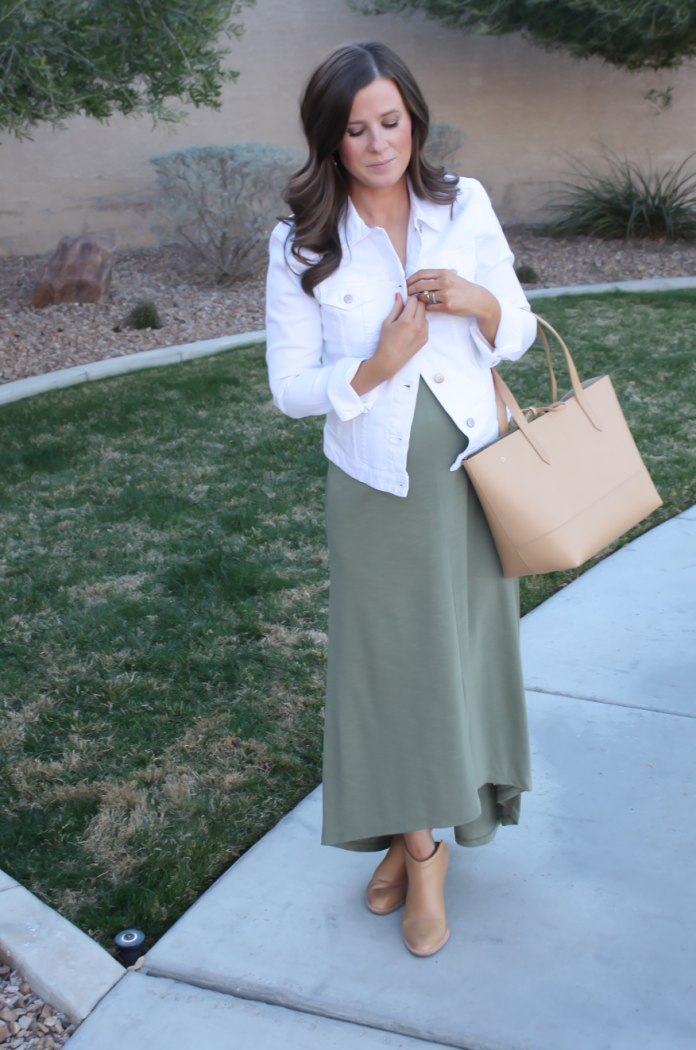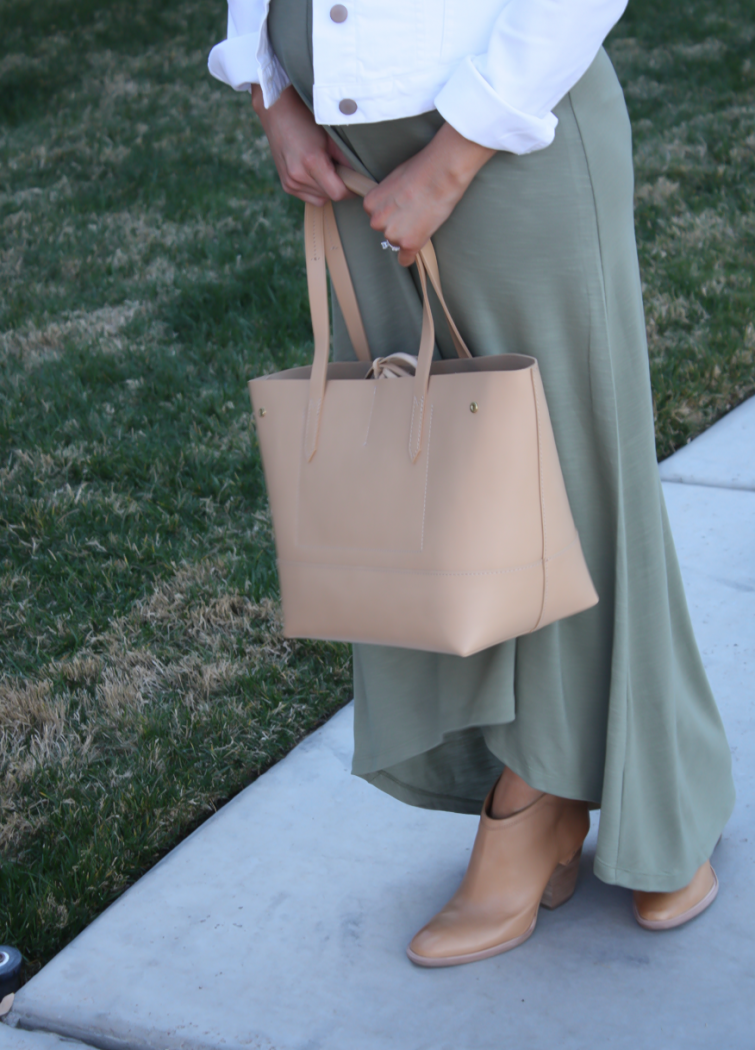 Old Navy : Maxi Dress (30% off using code "ENJOY")  |  Gap : Denim Jacket, try this  |  Dolce Vita : Mules  |  J.Crew : Tote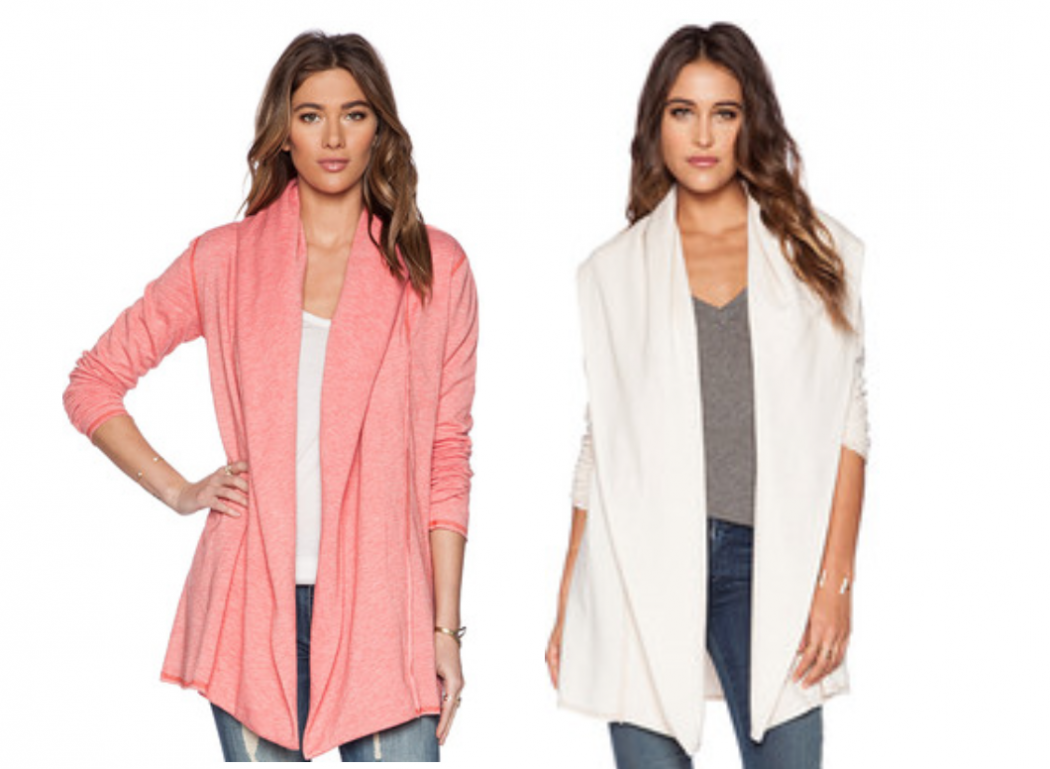 Excuse me while I live in this ridiculously cozy cardigan all spring long…