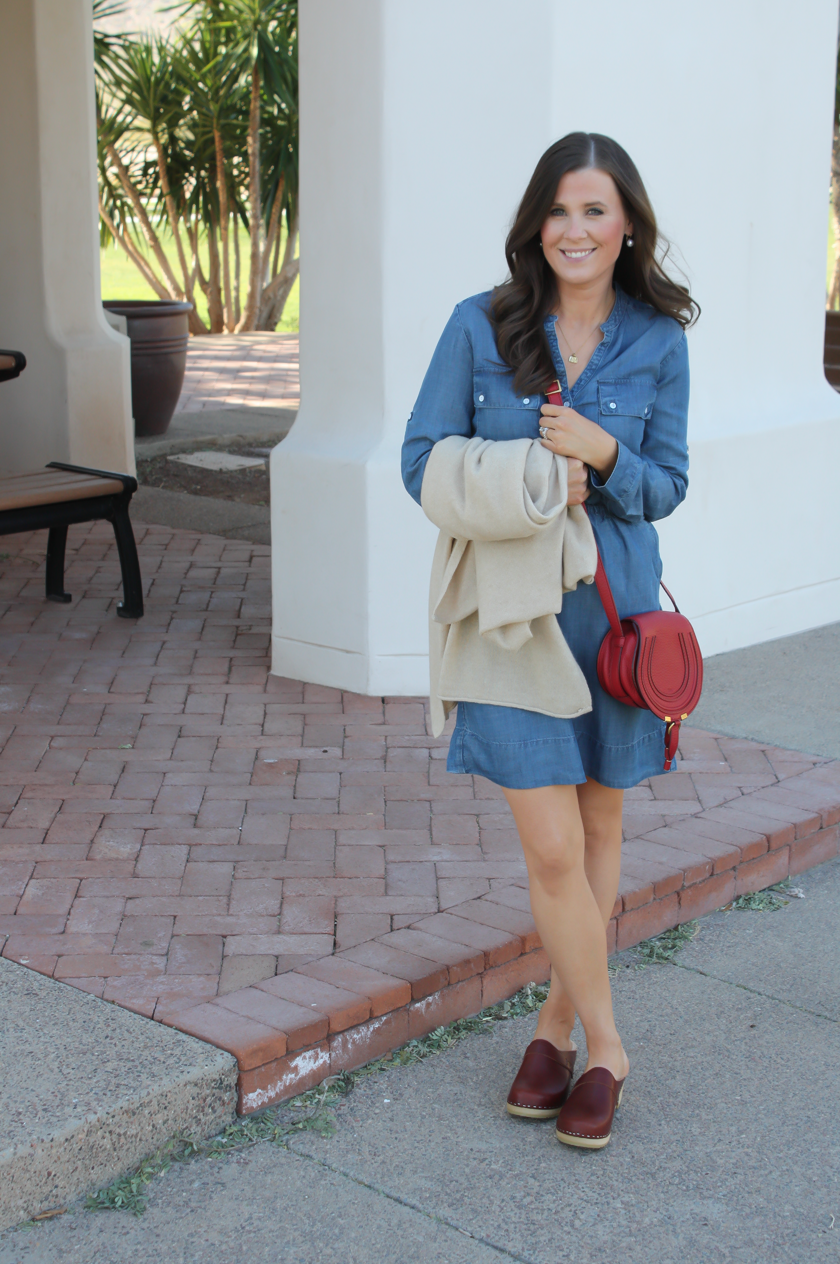 When I was in high school, I had a pair of wooden clogs from J.Crew that I wore for my entire junior year.  I wore them with dresses, jeans, skirts…everything.  They were so easy to slide on and off and even with the wooden soles, I never once thought they were uncomfortable.
When the wonderful team at Sandgrens asked if I would like to try a pair of their handcrafted Swedish clogs, I immediately said YES!  My love for quality and beautifully made shoes is obviously something that comes through in my blog and I have to say, this pair is no exception.
I love a rich, neutral brown because they have so much potential to pair with many looks in my closet.  Today, I found myself gravitating towards a few of my favorites : chambray, red, and gingham.  I just know I would love the way the brown leather would pair with all these blues and red.
Like I mentioned, these beautiful shoes work well with jeans, skirts or dresses!  I would even pair them with my favorite pair of black slacks for a more polished look.
The clogs are also comfortable enough to wear with or without socks because they're so smooth both on the wooden sole and the leather top.
I loved reading about the story and tradition of the Sandgrens company and their commitment to creating a high quality product that doesn't stray too far from their original designs yet still blends well into modern day style.  I'm loving the new spring colors that were just released, too!  Clogs, Boots, Sandals…a little bit of something for everyone.
Have a great weekend, everyone!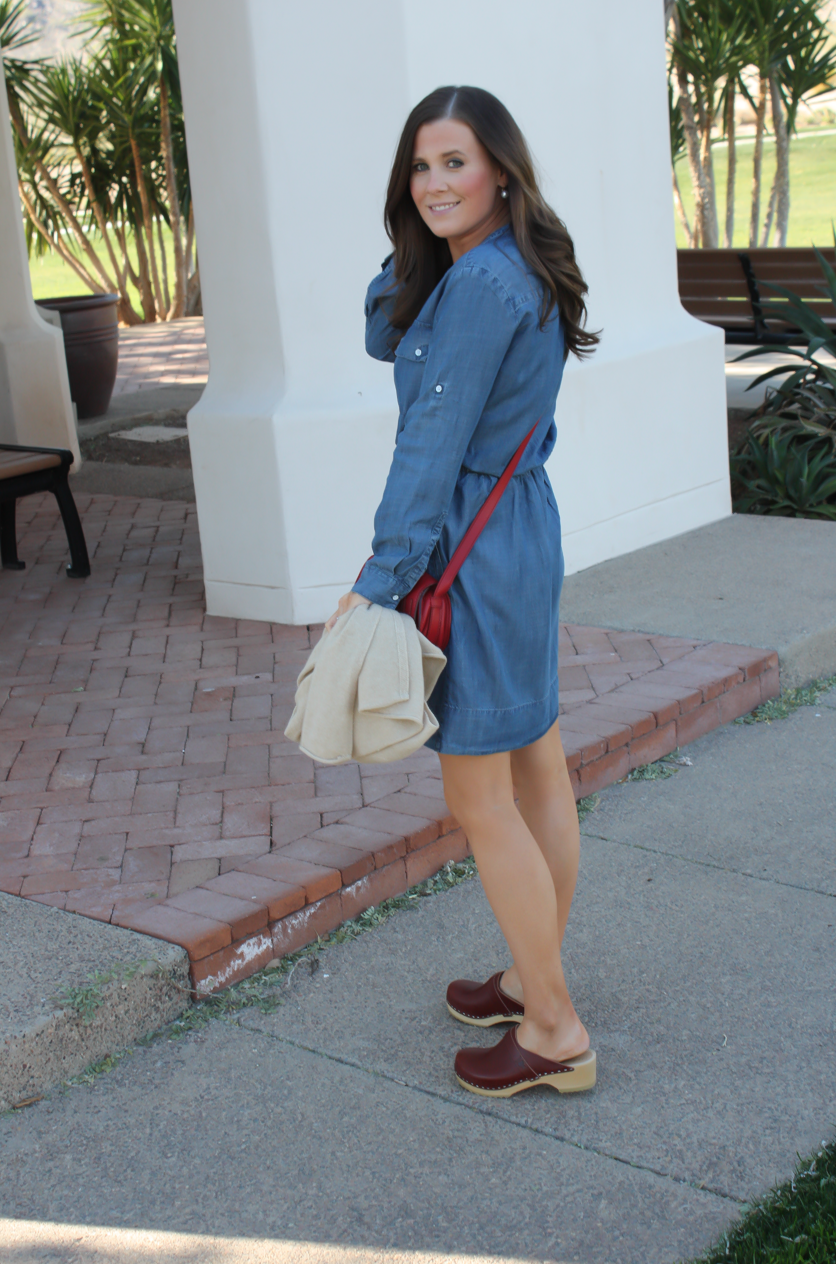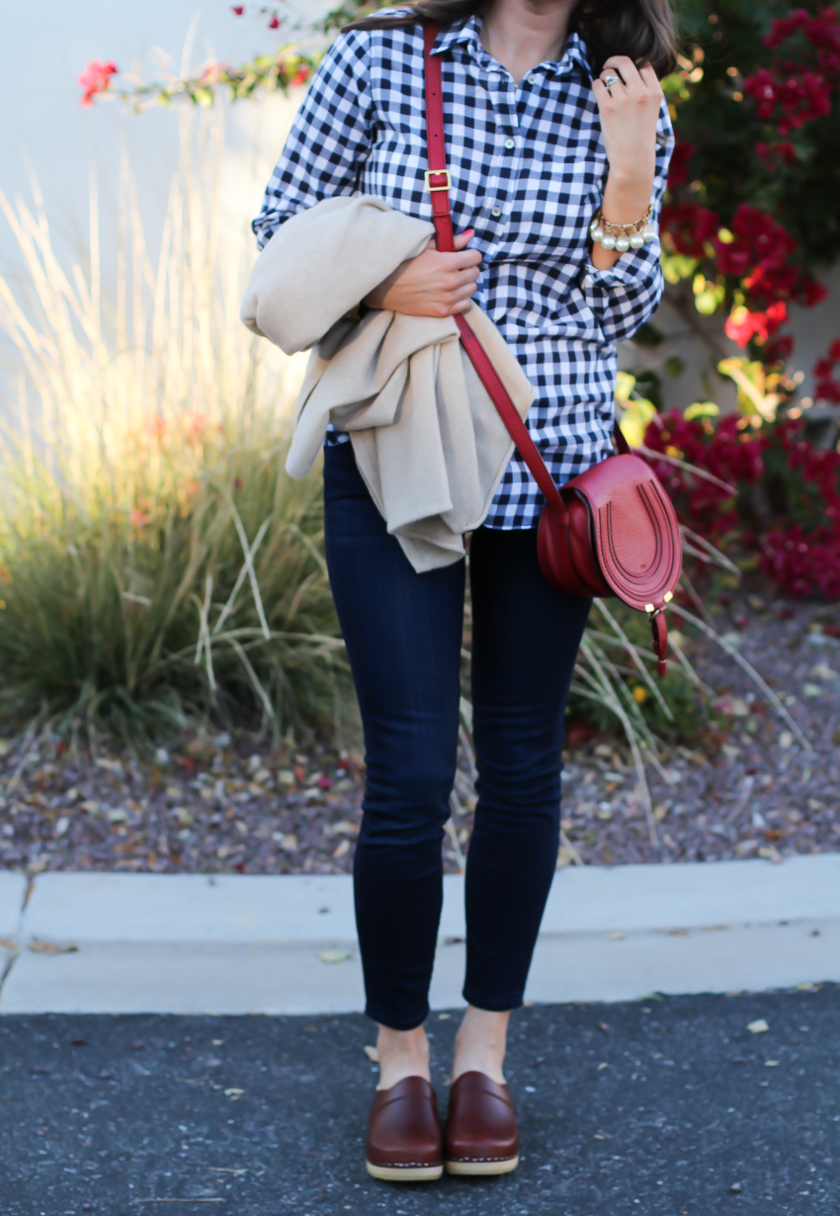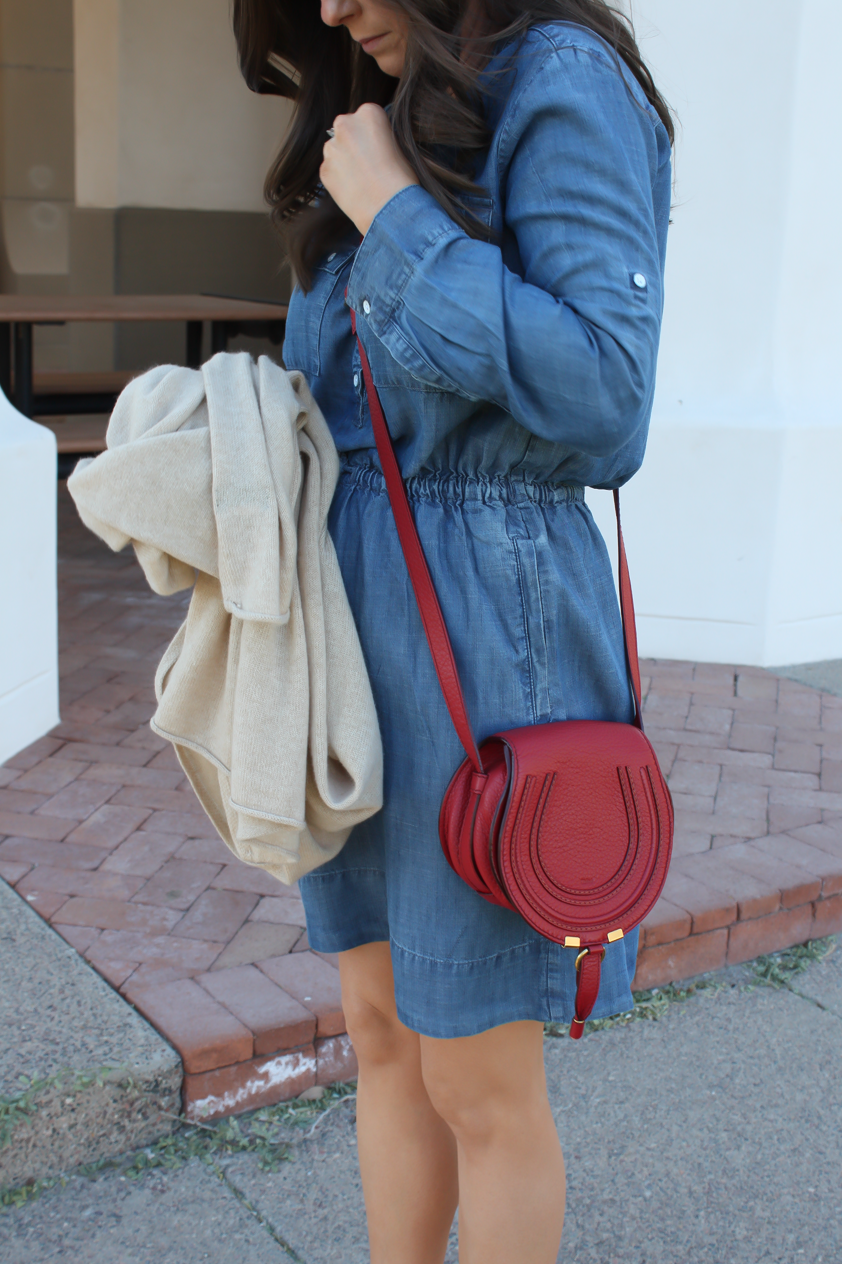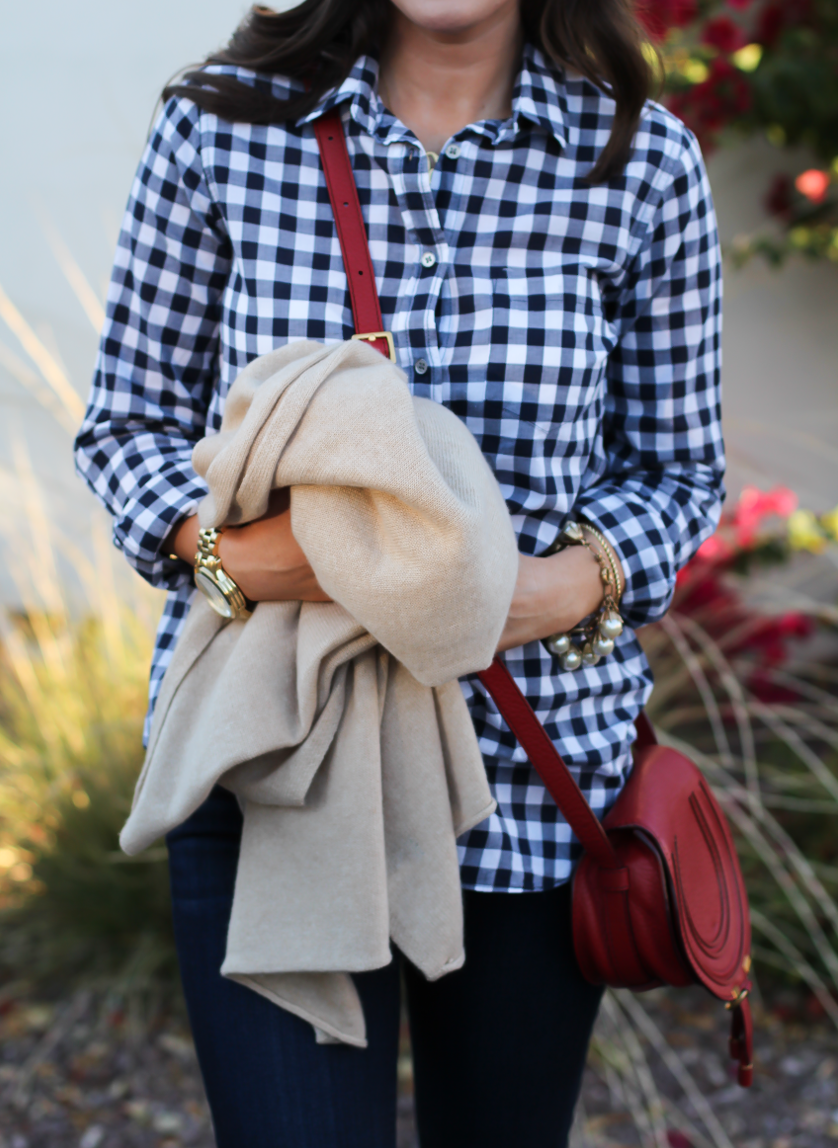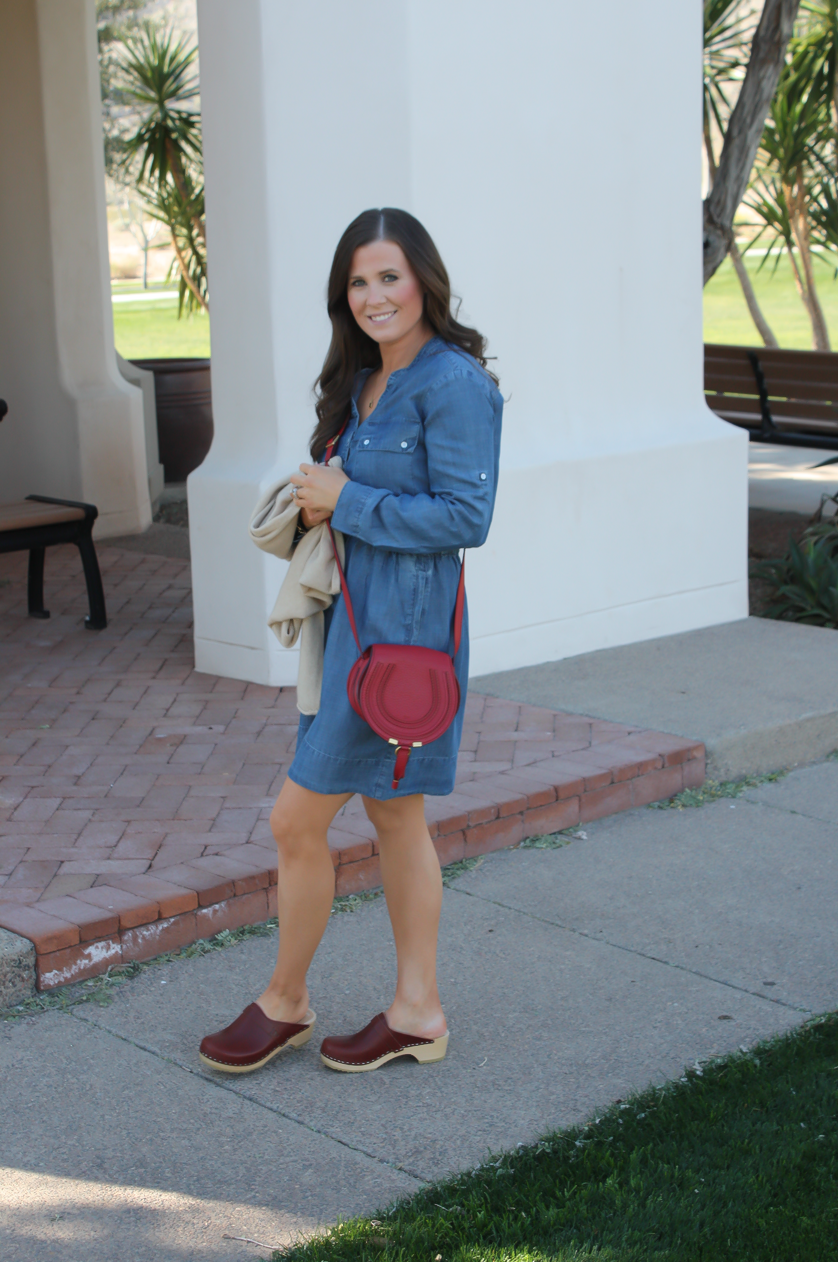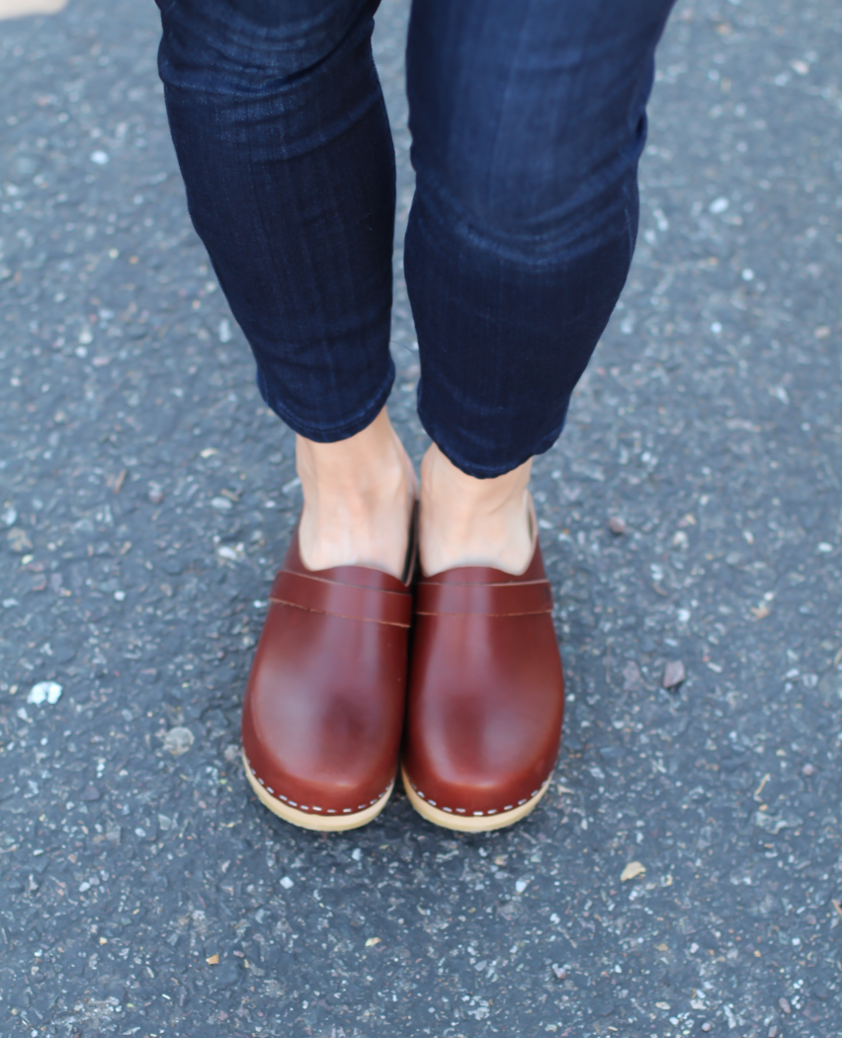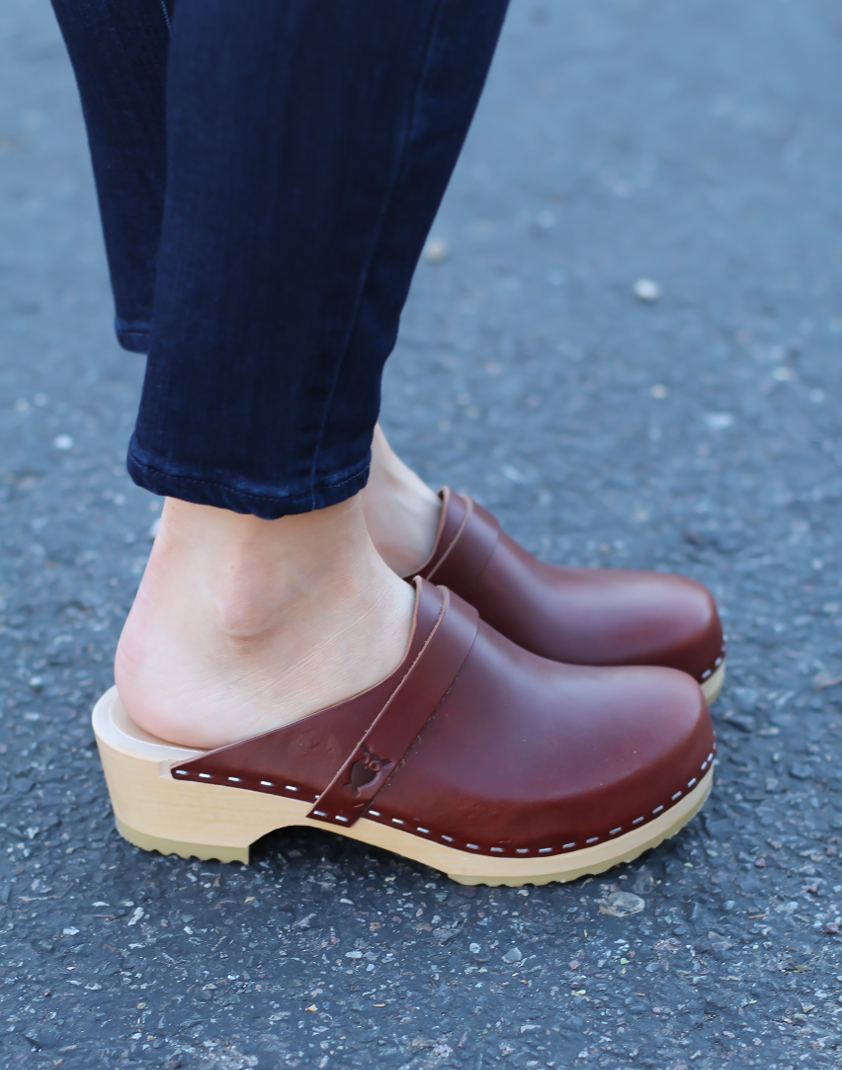 Sandgrens Clogs (c/o)
Gap : Chambray Dress  |  J.Crew Factory : Gingham Shirt  |  J.Crew : Scarf, try this  |  Chloe : Bag, try this
A few other styles that I loved…