There's few sales more exciting than a Shopbop promotion!  It's the perfect time to take their discount (up to 30% off!) and bring home that one (…or two, or three…) special something you've had you're eye on lately!  Is it a pair of premium denim jeans?  How about a beautiful new pair of shoes?  A skirt, a dress, a bag?  I mean, take this sweet little discount and run with it!  I have looked through their site with a fine tooth comb and here are my absolute favorite pieces that are eligible for the sale!  I love, love, LOVE that this promo applies to both sale and full priced items, too!
Have a look at what caught my eye and see if you're loving anything I found!  Is anyone else trying to pick a few things out before the sale is over?
I hope you have a great Wednesday!
(Details for the promotion codes are down below!)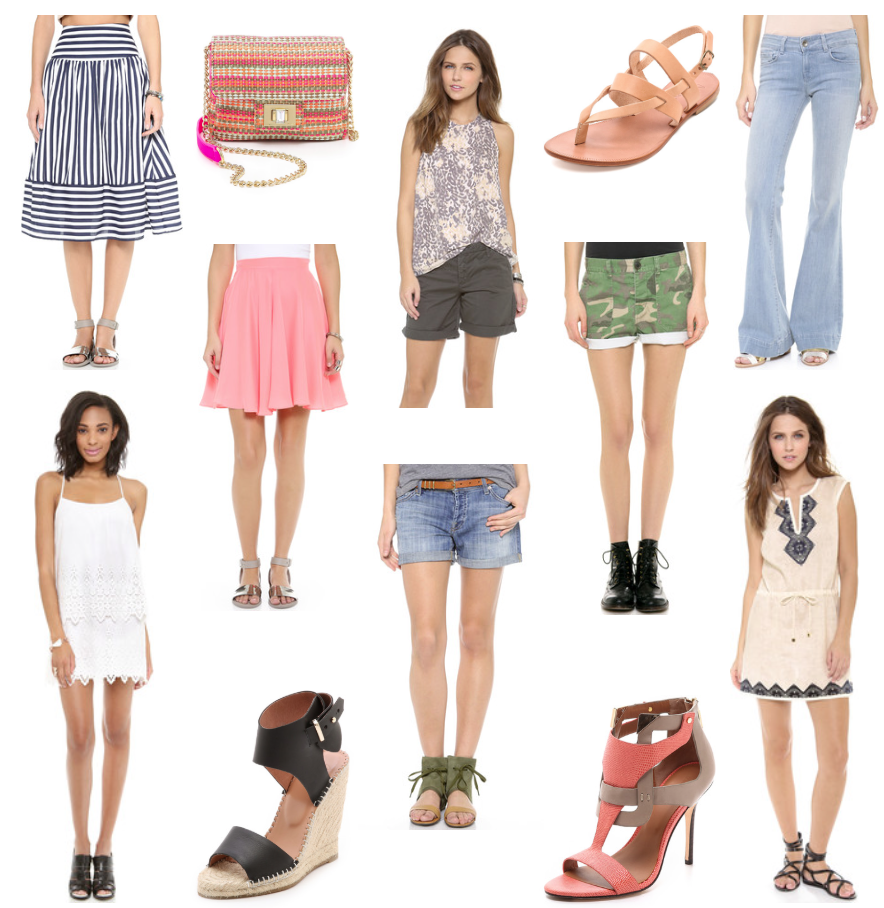 Navy Striped Full Skirt / Multi Cross Body Clutch / Grey Sleeveless Blouse / Natural Sandals / Light Blue Wide Leg Jeans
Pink Skirt / Camo Slouchy Shorts
White Eyelet Dress / Black Wedge Sandals / Denim Shorts / Cut Out Sandals / Linen Dress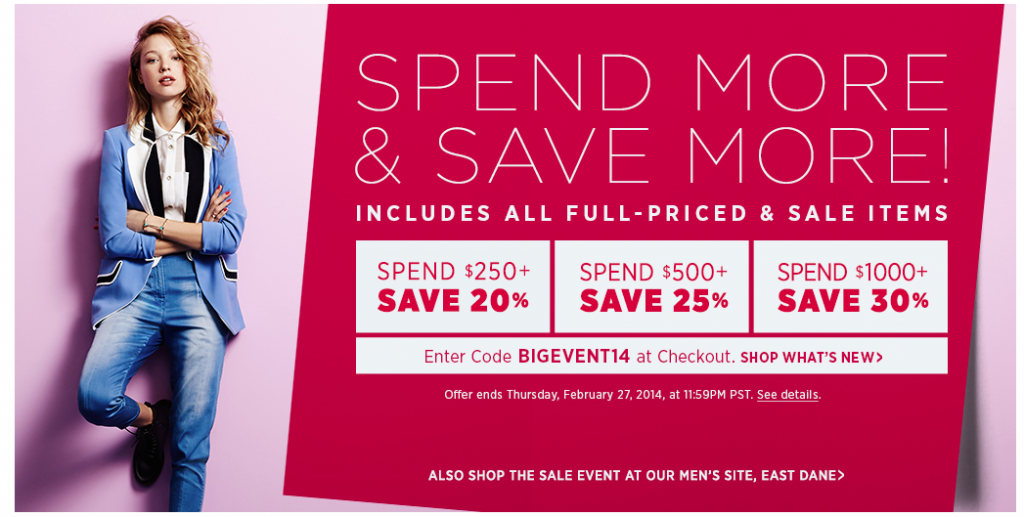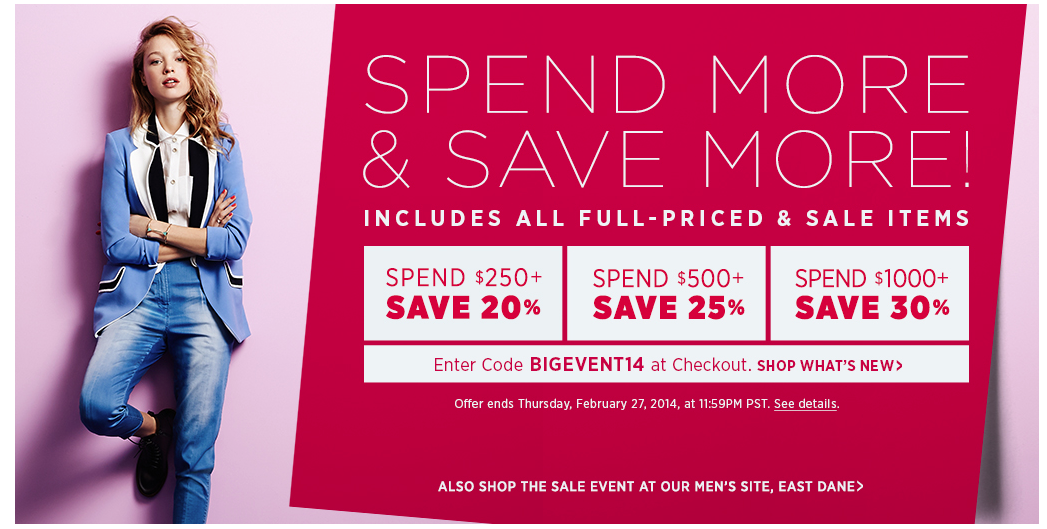 Image via Shopbop