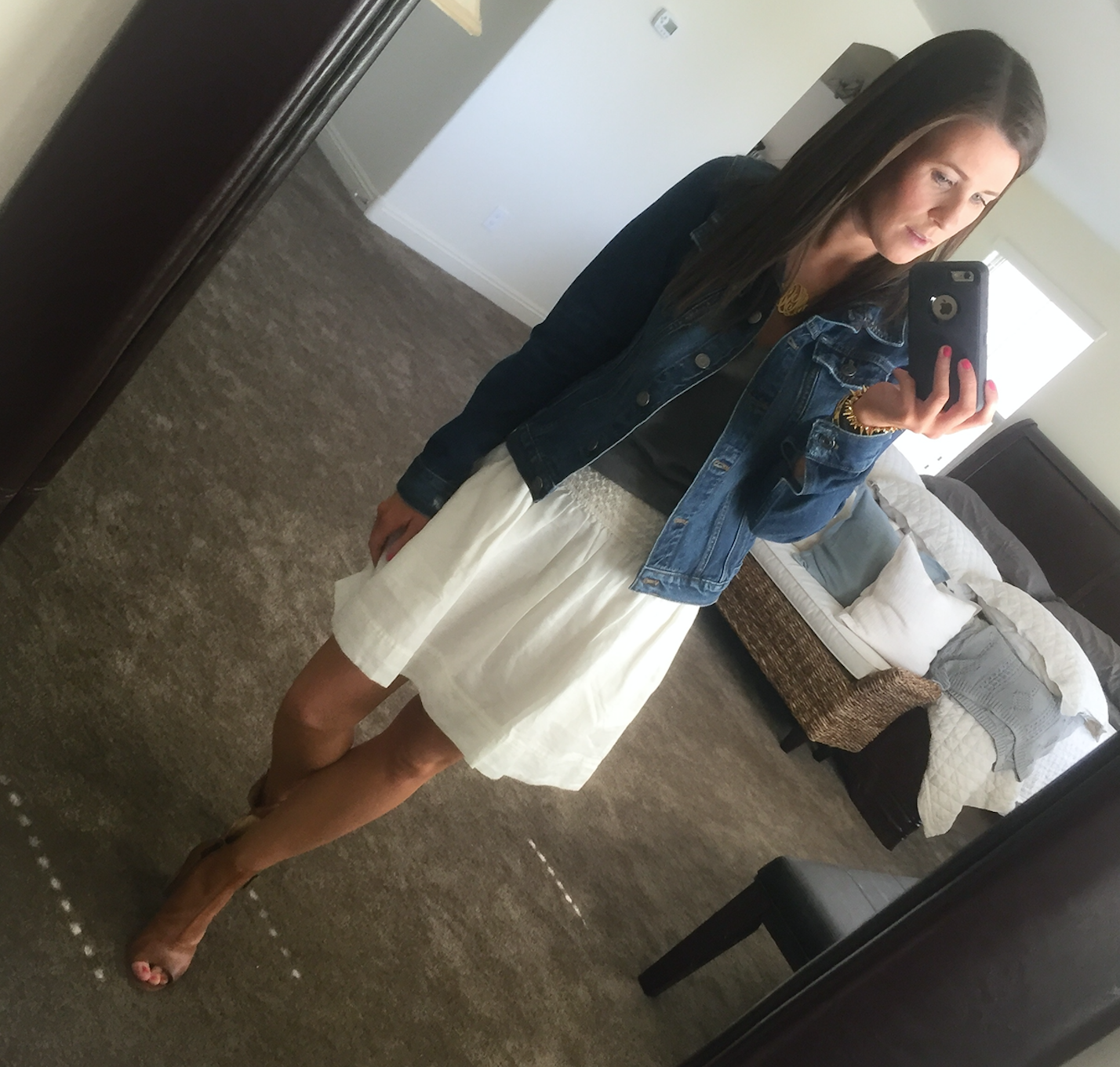 I adore the smocked waist on this skirt!!!  Super comfortable and the perfect weight.  Not too heavy and it's lined so you won't be having any wardrobe mishaps.
I know I'm wearing both booties and sandals…but I really couldn't decide.  So similar yet different enough.  #decisionsdecisions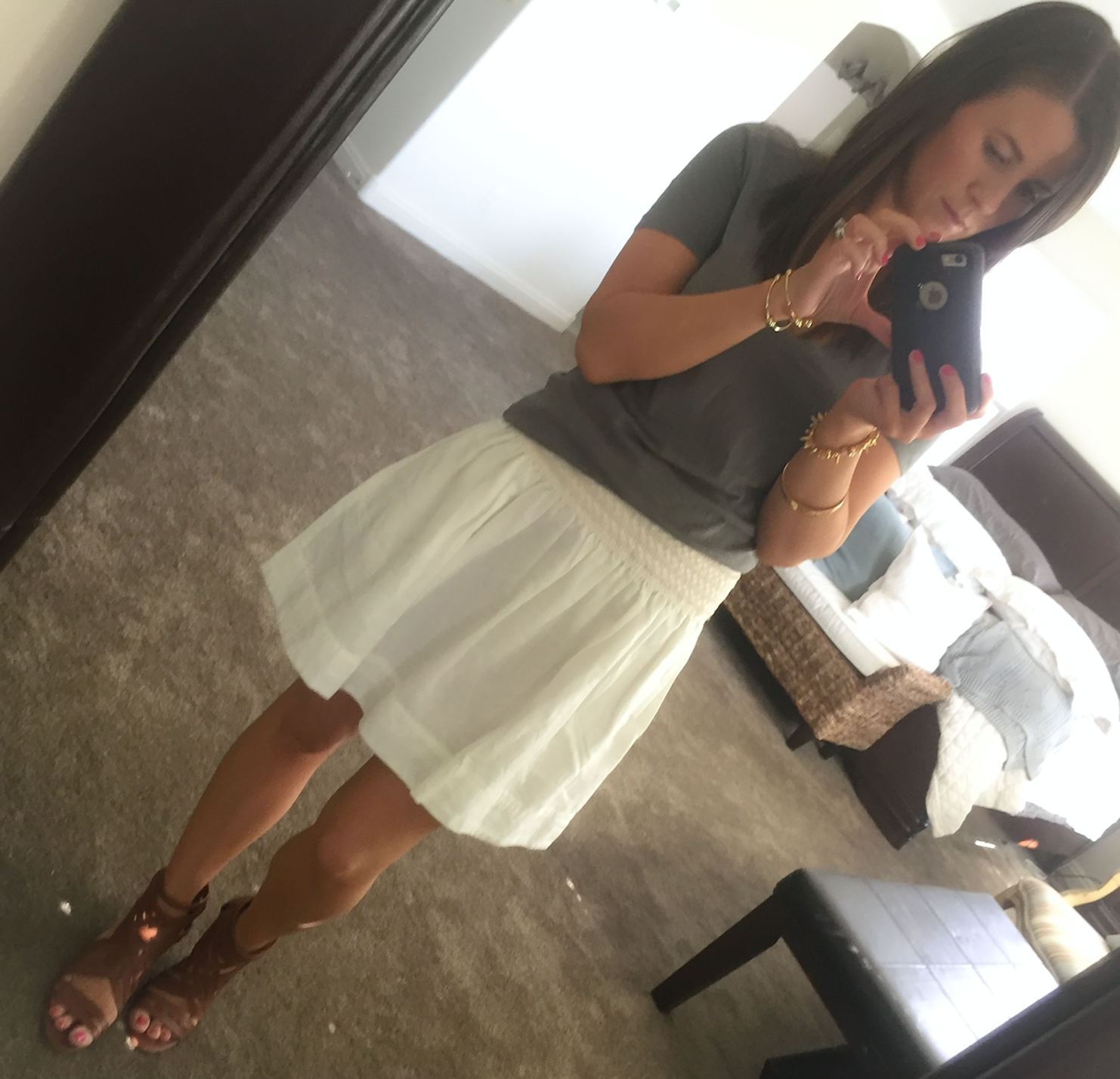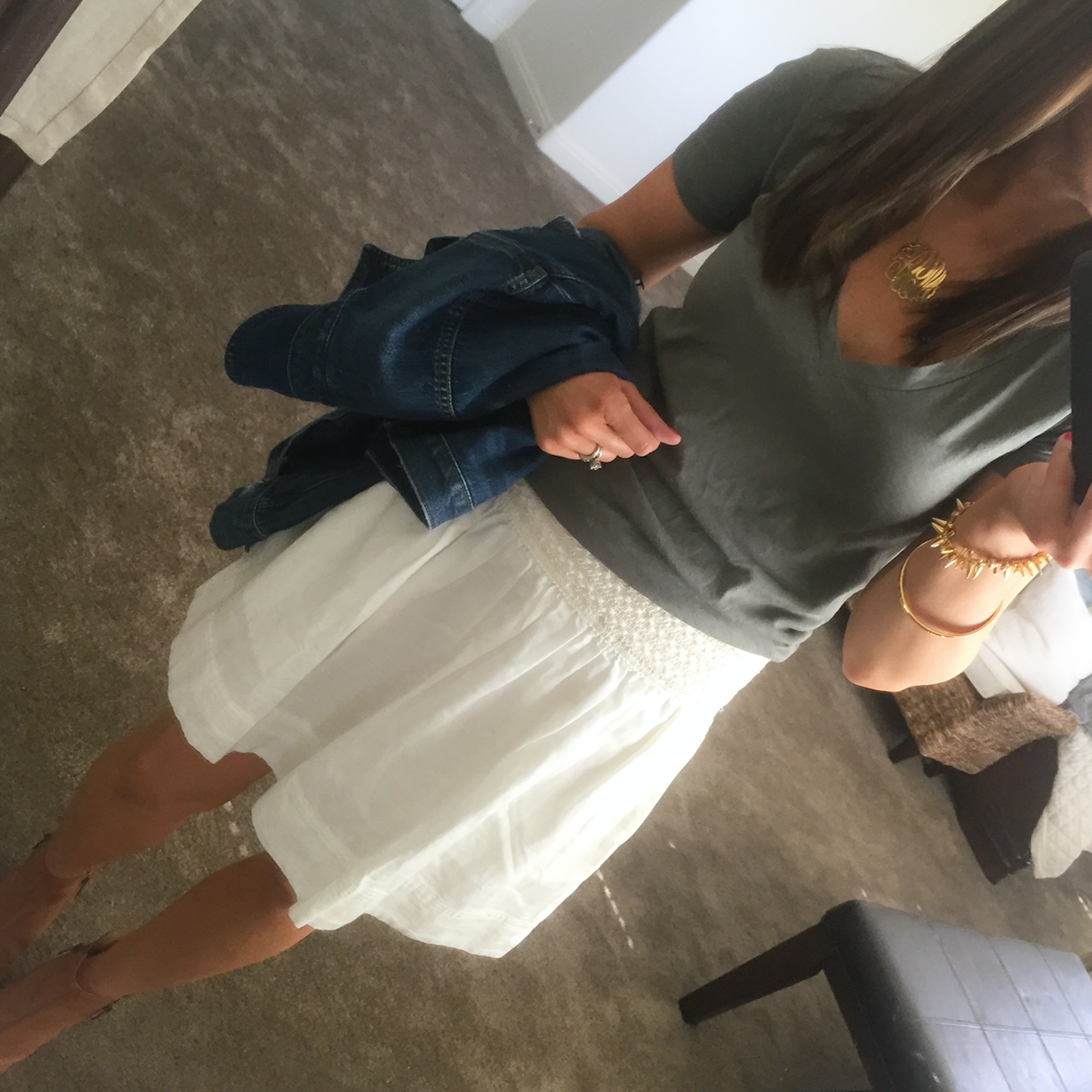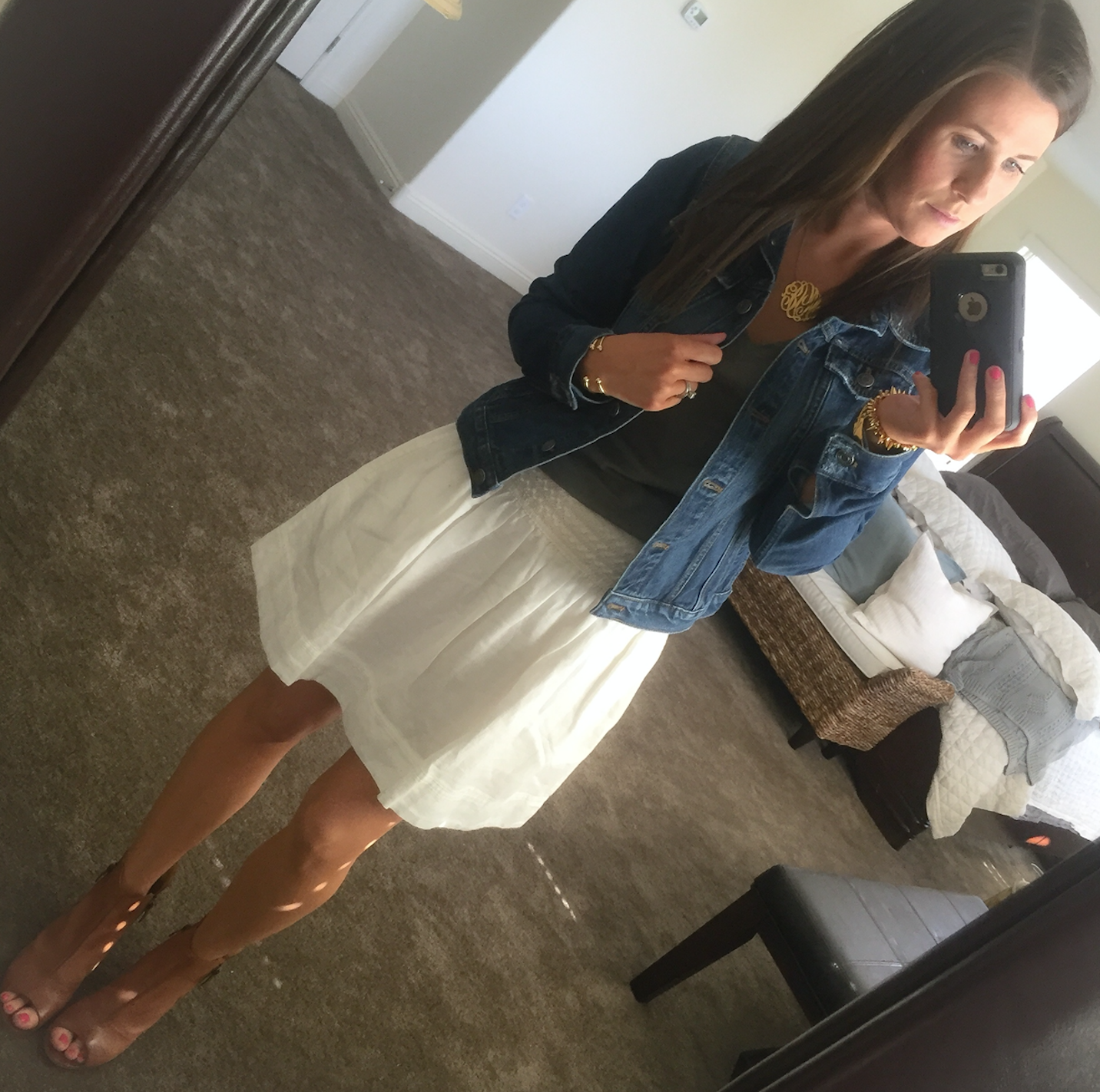 Factory : Skirt (I'm wearing a size Small, the XS didn't allow me to wear it slightly lower on the waist without being too short)  |  J.Crew : Tee  |  Banana Republic : Denim Jacket
Paul Green : Booties, simliar here, here  |  Kohls : Sandals  |  Jennifer Zeuner : Monogram Necklace
Check out a few of my favorite J.Crew New Arrivals down below, too!!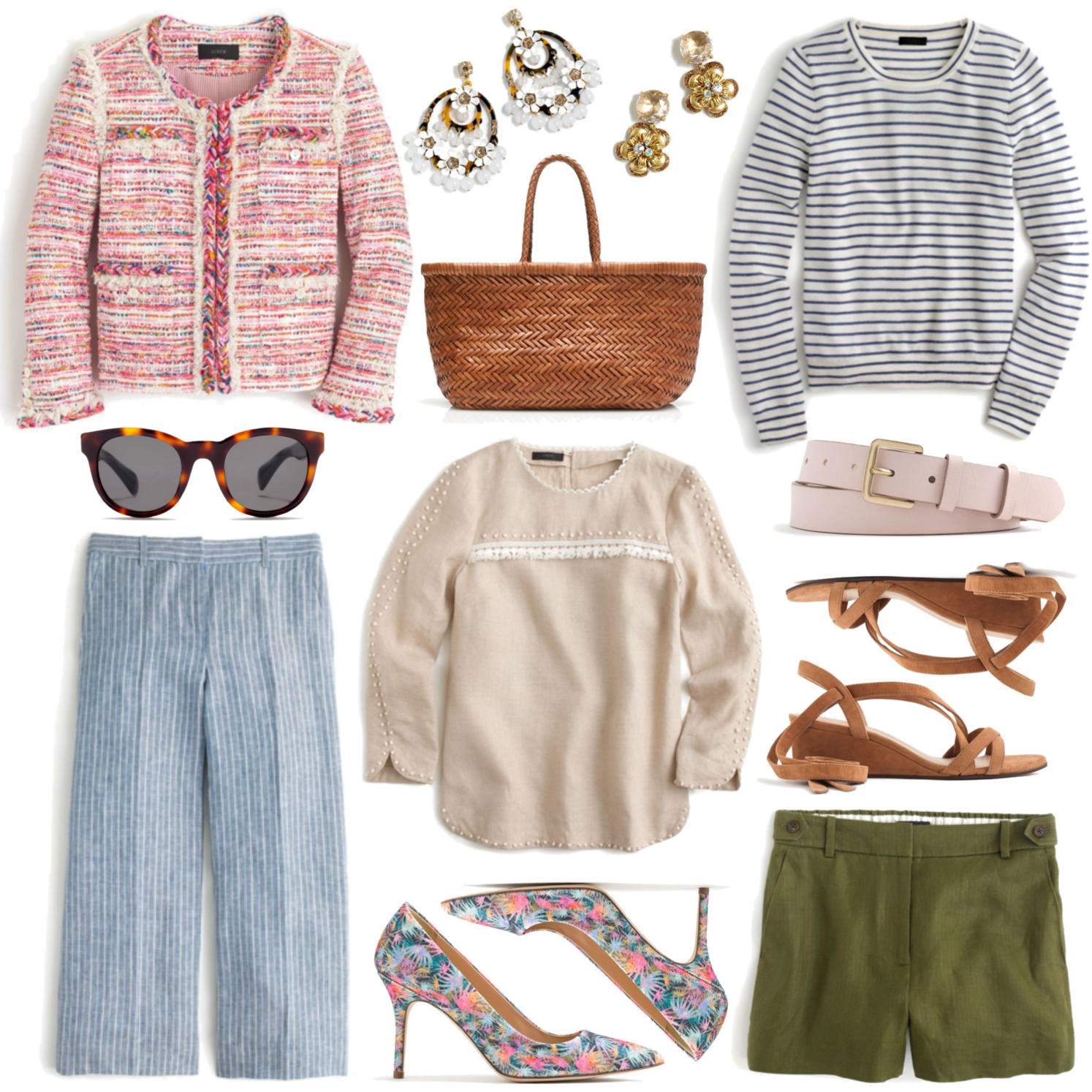 Tweed Jacket  |  Tortoise Earrings  |  Gold Earrings  |  Striped Sweater  |  Leather Tote (OBSESSED)
Tortoise Sunglasses  |  Linen Blouse  |  Blush Belt  |  Lace Up Sandals 
Striped Wide Leg Pants  |  Palm Print Heels  |  Linen Shorts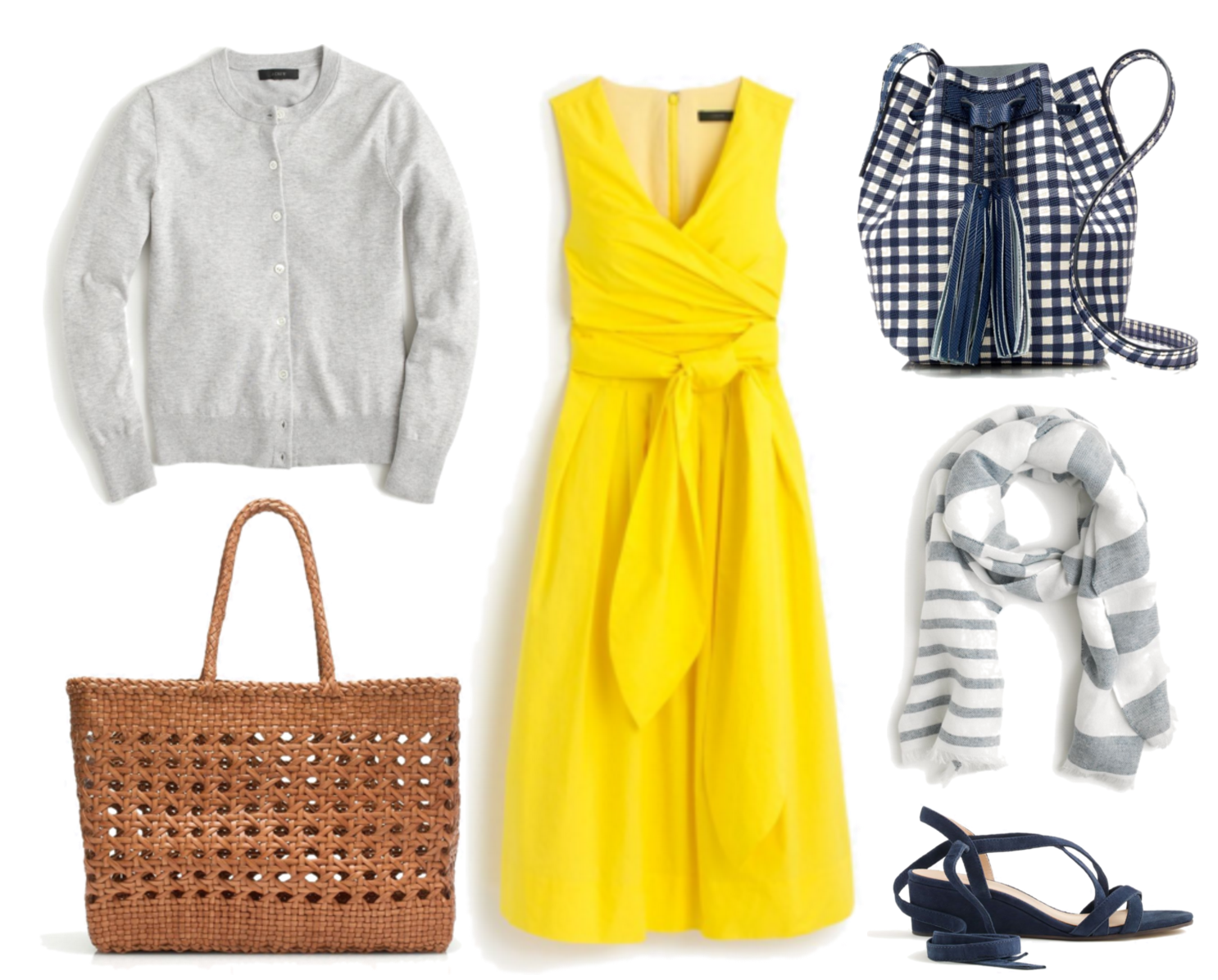 Cardigan  |  Dress  |  Gingham Bag
Tote  |  Scarf  |  Sandals (which I clearly love, x's 2!)
If you're big into the athleisure (yes, please!) I grabbed these AWESOME pants from Lulu yesterday in Black and Grey, size 6, and I LOVE the back!!  The vents are basically what broke my "no more leggings until fall" rule…
I also love these vneck tees for just lounging around the house… (I'm wearing a size 4).
Nikes here.