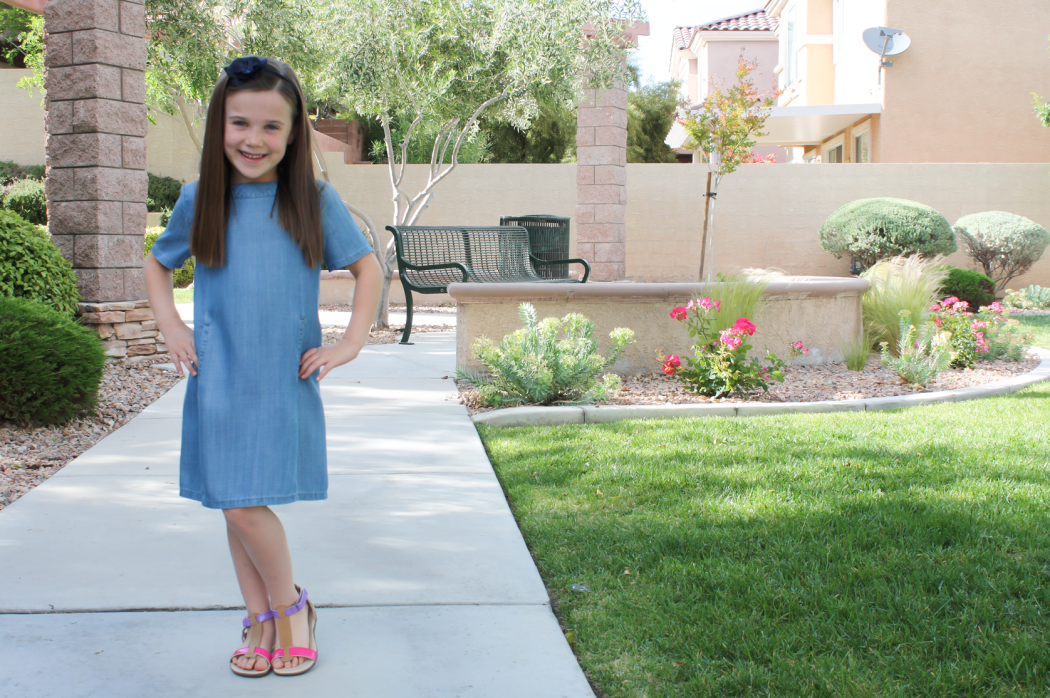 And just like that, she's taking over!
My larger than life, sweet Ava, is taking a minute from her super busy schedule of Kindergarten and playdates to share with you just a few of her own personal favorites from Nordstrom right now while we work on getting her new, "big girl", spring time wardrobe ready for the beautiful weather we're having on the west coast. She looks totally uncomfortable in front of a camera, doesn't she?
Ava and I did a little bit of online AND in-store shopping at one of favorites, Nordstrom, over the past few weeks to try and find her a few fun things to wear this season because just like that, she's growing up faster than I can keep track of and most of her things from last spring and summer have already been washed and stored away for her little sister to wear one day. Seriously, the perks of having two kiddos of the same gender just keep on coming…
Ava spends most of her time in play clothes running around without a care in the world but just as I had when I was younger, we still wanted to pick up a few pieces that were a little more polished but still super kid friendly. If you knew this little girl at all, you would know that she spends plenty of time girlin' it up and loves a cute dress or skirt just about as much as I do. Pretty sandals, fun accessories, the whole nine yards. Let's just say it wasn't hard taking her out for a few new things and just like her momma, we had to narrow down her final selections to a what we needed and a few "want it, have to have it" pieces.
While we're going to showcase this cute little chambray dress today, I've also added just a few things that also made the cut in her spring wardrobe down below. Sometimes I can't even get over how fast she's growing up and honestly, some of the things they had for Ava made me wishing they came in my size, too!
As you can probably tell, Ava could move, play, dance, jump, and basically "do her thing" in this sweet little dress. Ask me how hard it was to pass on the matching dress and bloomers for baby sis?!? It is super soft, lightweight, and because of it's pretty blue color, the options for dressing it up or down are limitless.
She was also loving these new sandals (and AGAIN, matching pair for baby!!!) we bought so much that they were the perfect little addition of color, don't you think? Ava has been wearing Stride Rite from the minute I could put shoes on her feet and we've had nothing but great experiences with the quality of the brand. In fact, she's been wearing the same sneaker sandal for the past 4 summers and I'm about to pick up her latest pair!
I love her so much!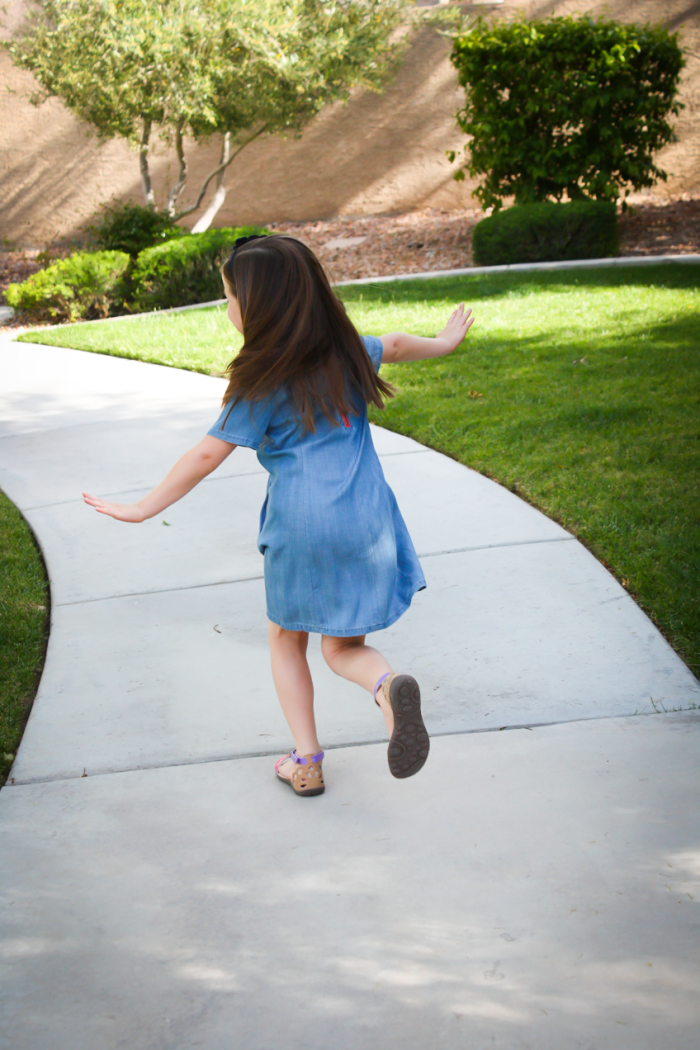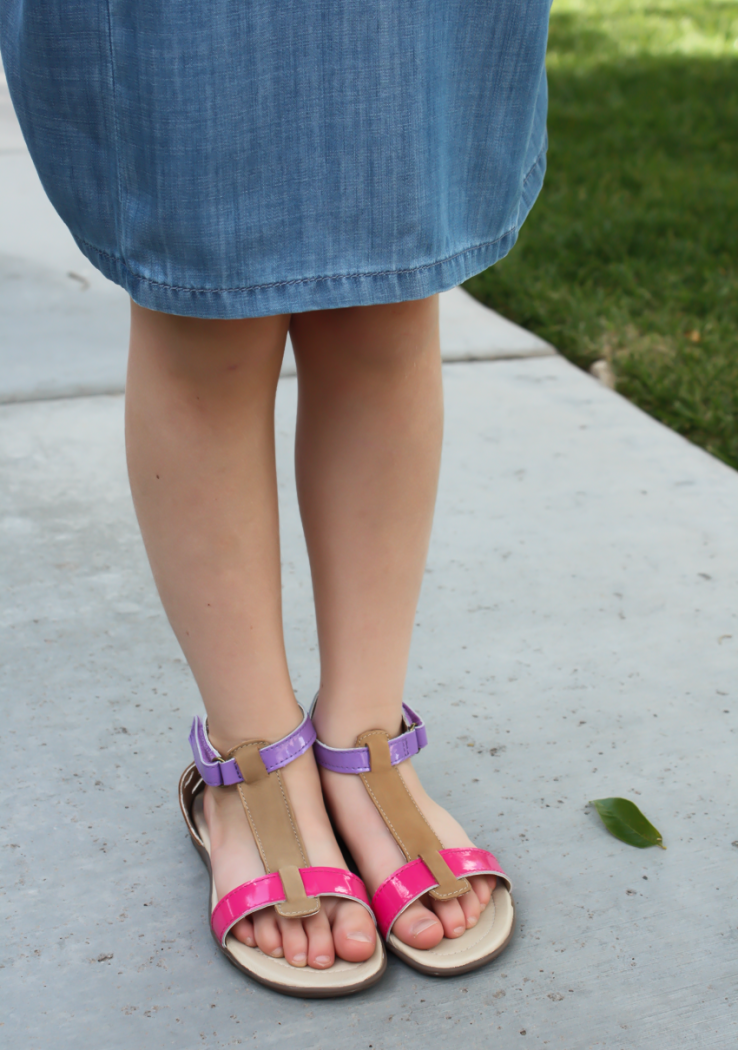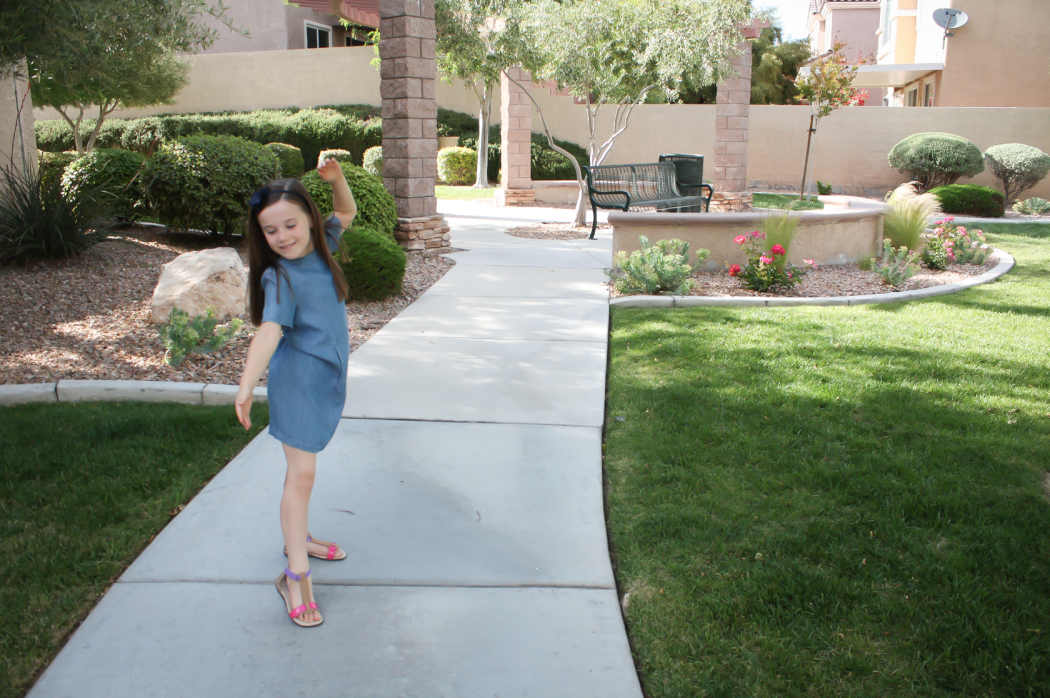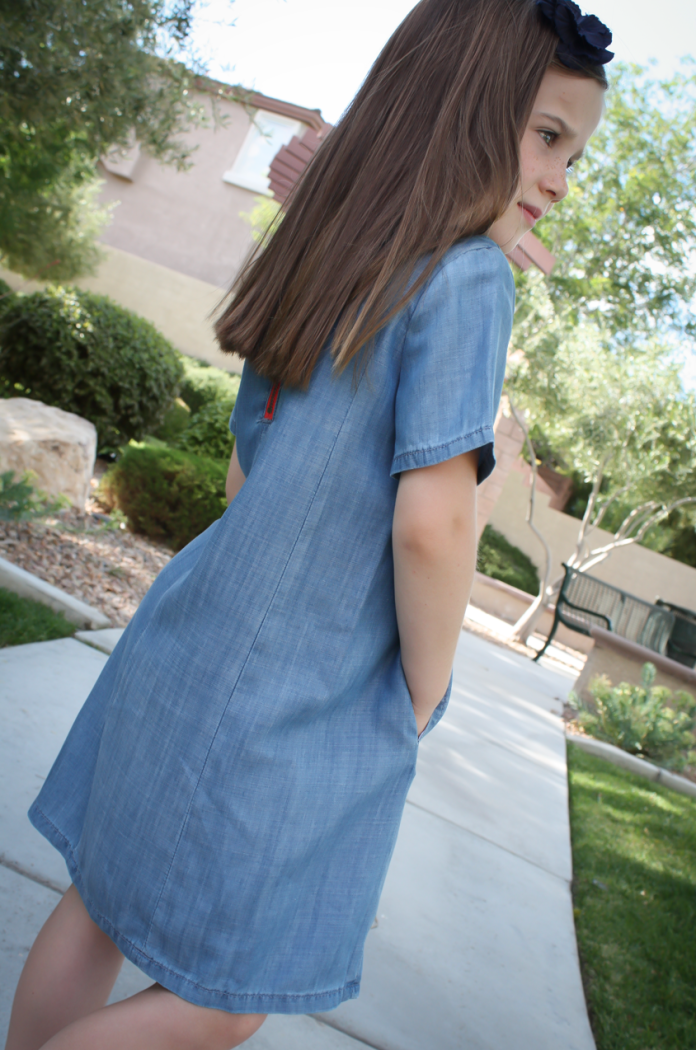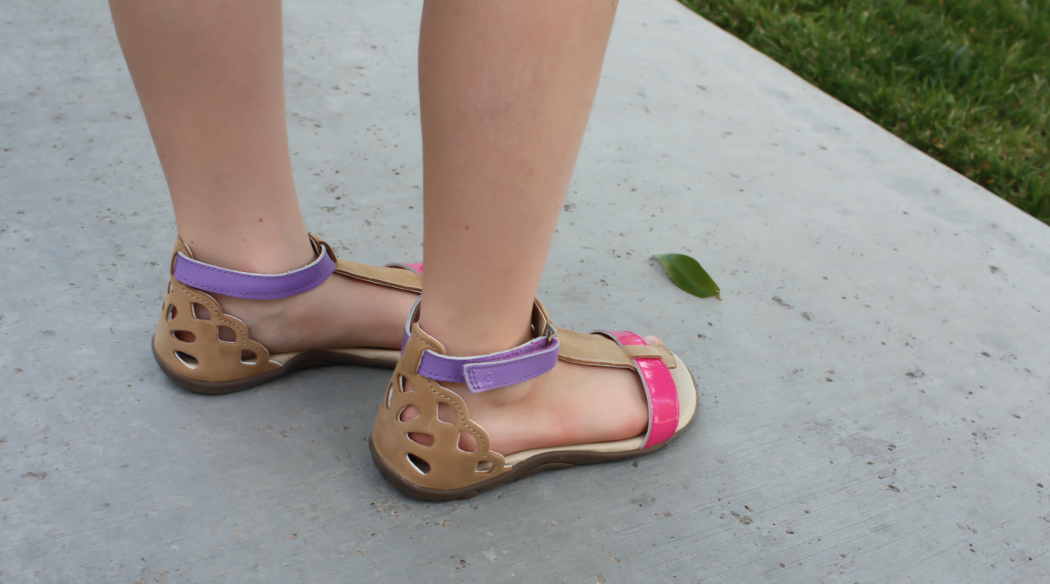 Nordstrom : Chambray Dress and Sandals
Down below, check out a few of the other great pieces we saw while we were shopping. I'm sorry, but can I please have these in my size, too?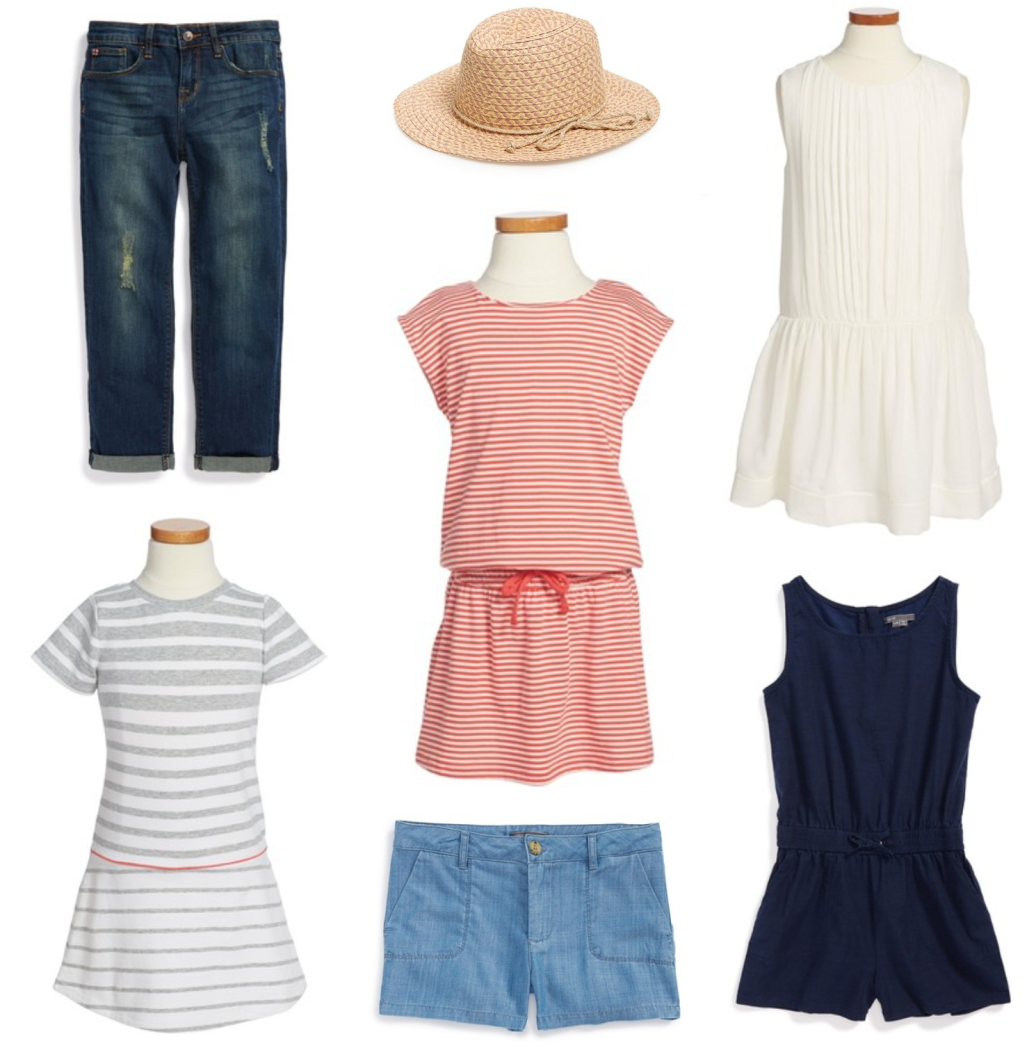 Boyfriend Jeans | Straw Hat | White Dress (special occasion piece!)
Grey Striped Dress (or in blue!) | Red Striped Dress (or in a tee!) | Navy Romper | Chambray Shorts (or in bermuda length)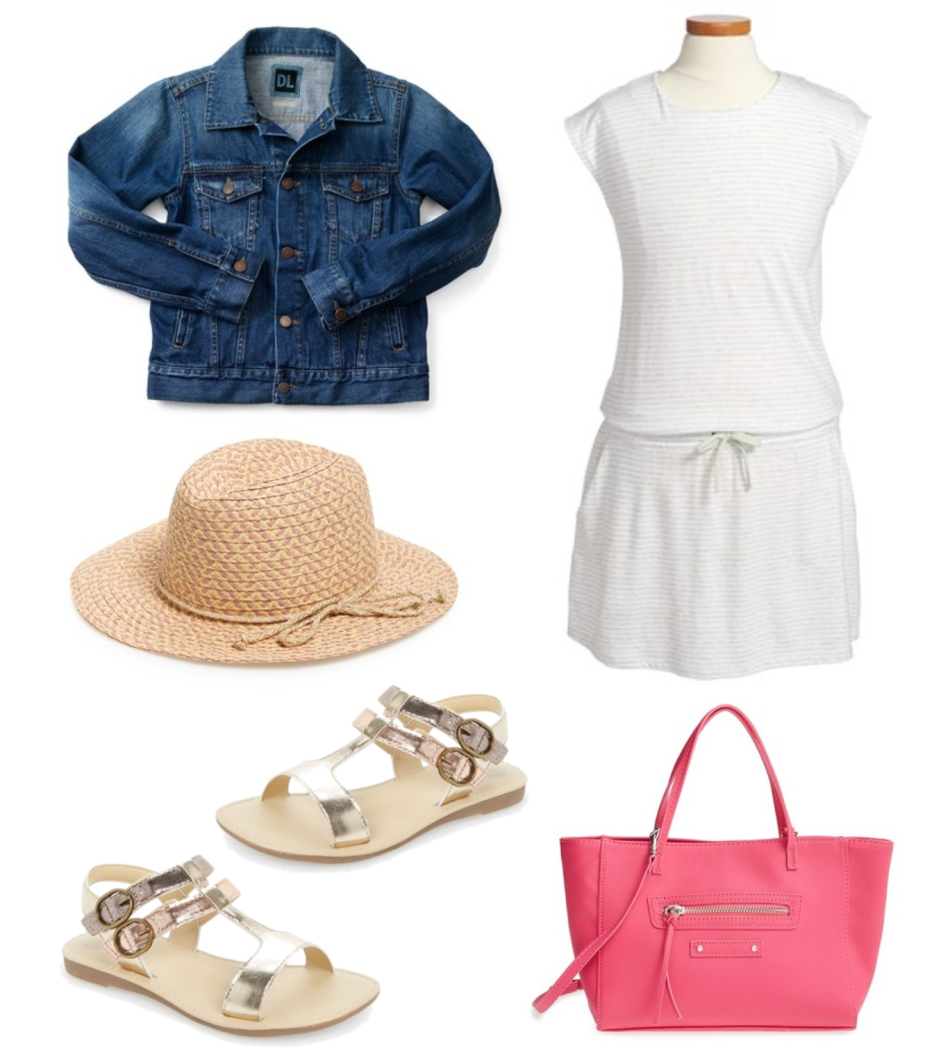 Denim Jacket (0r dark rinse) | Dress
…and where Ava had the most fun picking things out!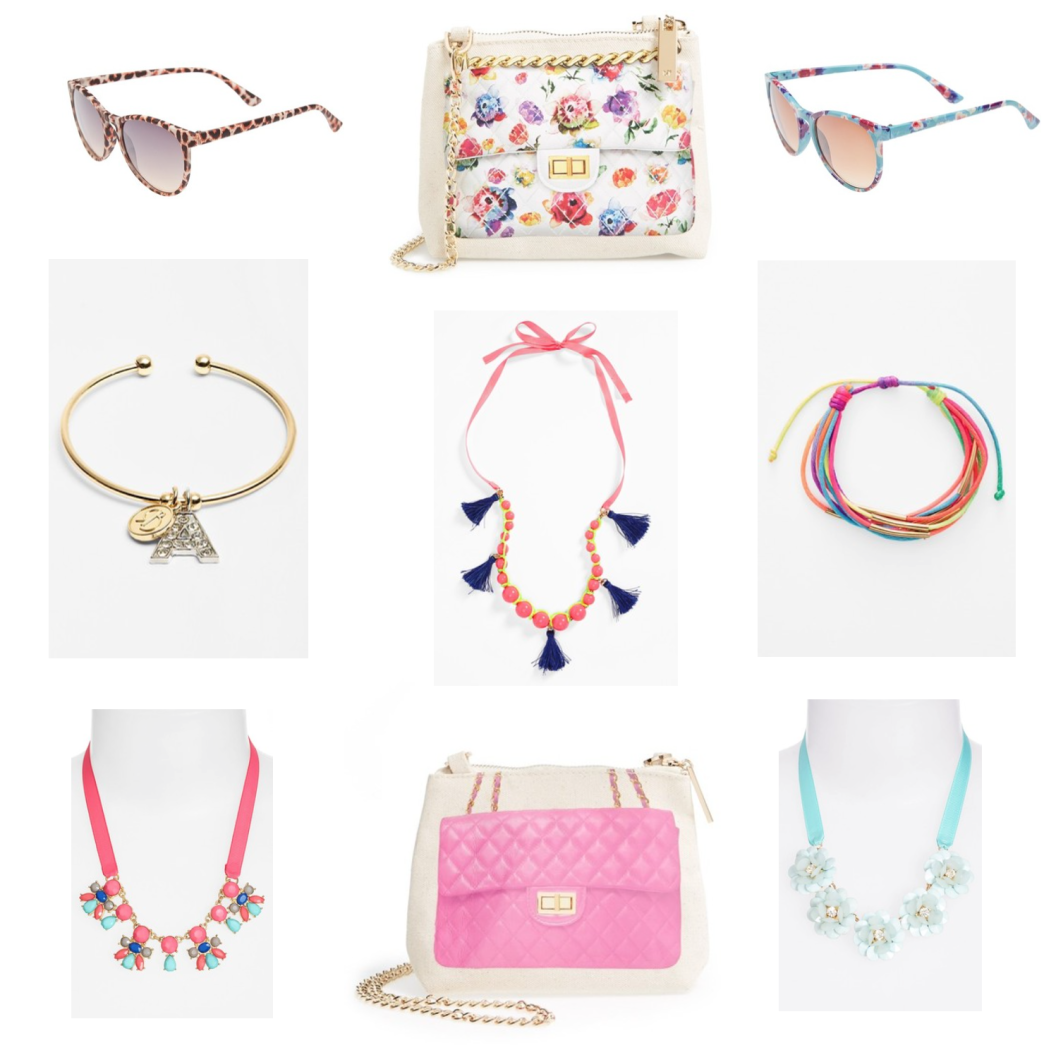 Leopard Sunglasses | Floral Bag | Floral Sunglasses
Initial Bracelet | Tassel Necklace | Friendship Bracelet
Pink Ribbon Necklace | Pink Bag | Blue Ribbon Necklace
Thanks to ShopStyle for sponsoring today's post! All opinions are my own.