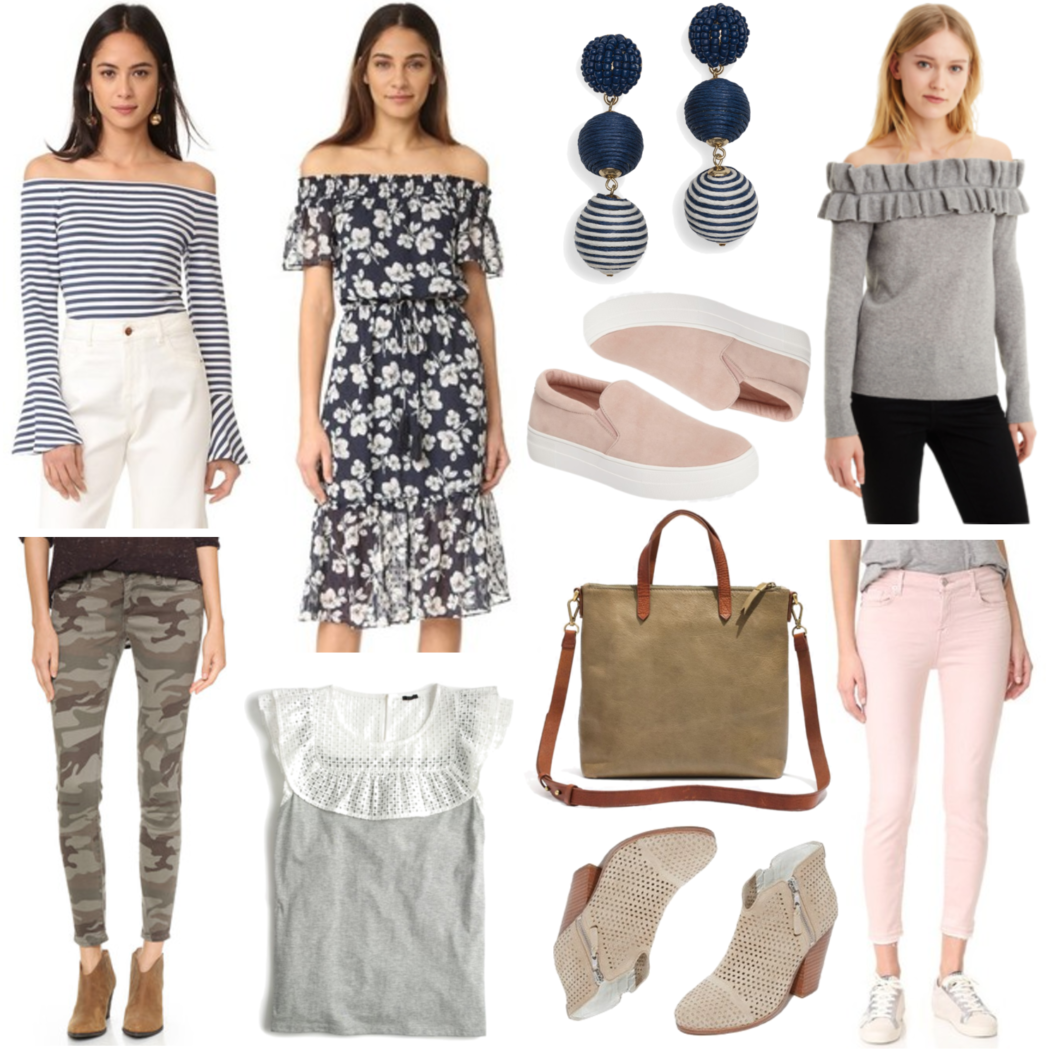 Navy Striped Off Shoulder Top  |  Floral Dress  |  Statement Earrings  |  Blush Sneakers (under $100)  |  Grey Sweater
Camo Pants  |  Lace Bib Top  |  Crossbody Bag  |  Laser Cut Booties  |  Pink Jeans
Well, hello, everyone!
I'm pretty excited to share a new post today (even though I don't have an outfit up – stand by!) since I'm in the midst of doing a little facelift to my site and it's content – nothing too crazy, I promise, but the last update I gave this blog always felt like it was only 90% complete and I'm finally ready to bring it all together.
I'll make a long story short but ever since Grace joined our family in the summer of 2015, life has been pretty busy.  Moves, new jobs, new schools, new friends, new…everything.  This last year has been filled with so many milestones and new beginnings for our family that I sort of let life take the lead and with that, I've been slightly preoccupied.
These past 6 weeks, following the holidays, I've been living in my athlesiure wear and trust me when I tell you that the inspiration factor right there is on the low end – just keeping it as real as possible.  Aside from that pesky winter weight that I managed to put on, it's been so insanely low key in my world that I haven't even window shopped much and, instead, have been pursing a few other endeavors on the side.  Not to mention Phoenix and it's 4 whole weeks of "winter" which makes stocking up on sweaters and boots just laughable.  It was 85* last weekend, friends.  In February.
So, stay tuned as I get my act together and move forward with this blog that I love so much.
Thank you all for continuing to follow along over the years.  It means a lot to me!