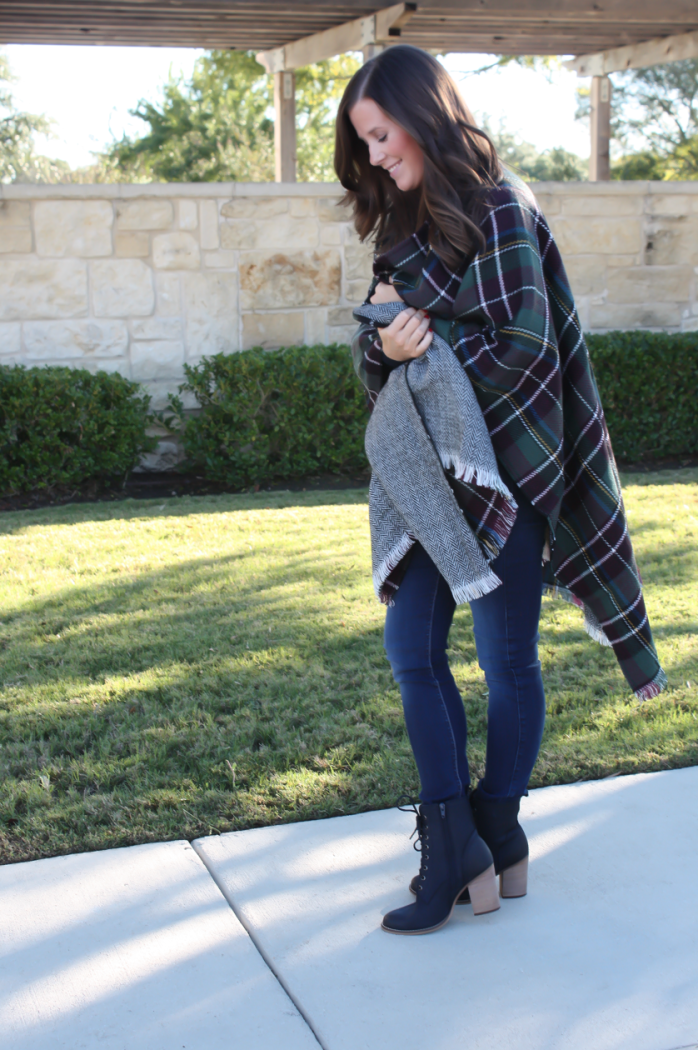 If there's one thing we know for sure, it's that I LOVE my shoes.  Love, love, LOVE.  It's, by far, the most favorite things I like to shop and add to my closet.  I swear, there's a perfect shoe for just about every outfit and in most cases, they really pull everything together.
I love when a new season begins because there's always so many new and exciting styles and trends that are just begging to picked up.  While I'm a believer of investing in the classics, you don't always have to break the bank bringing home new favorites.  Even better, you don't have to sacrifice quality, either.
Steve Madden and I go way, way back.  Some of my most favorite pairs were purchased over the years that lasted season upon season and if the digital age was bumping like it is now when we lived in the UK about 10 years ago, I would show you one of my most favorite pair of cognac boots were worn on every trip we ever took while we explored and traveled.  Incredible quality and affordable to boot.  #seewhatididthere
Today's post brings two top trends right now that are impressively comfortable, well-made, and won't burn a hole in your wallet.  Lace up boots (with a stacked heel!) are such a fun way to give casual style a big, huge boost.  I absolutely love the rich navy color and the lighter heel.  The zippers on the inside make them super easy to take on and off and there's so different from anything I already have in my closet.  I really want to wear them with a cute mini skirt and a pair of thick grey sweater tights, asap.
The second pair features my all time fall favorite – FRINGE.  I mean, bank on it that fringe will be around every fall and this beautiful and warm brown suede brings both luxe and casual together so perfectly.  The lower heel is obviously easy to wear and booties are so cute with jeans, skirts, and dresses!  Versatile and bound to be worn time and time again.
What are your favorite Steve Madden shoes?!  I've shared a few more of my favorites in the bottom of today's post, too!!  All on point for this seasons most popular styles that are quality and affordable – so you can grab more than one.  *at least that's what I do…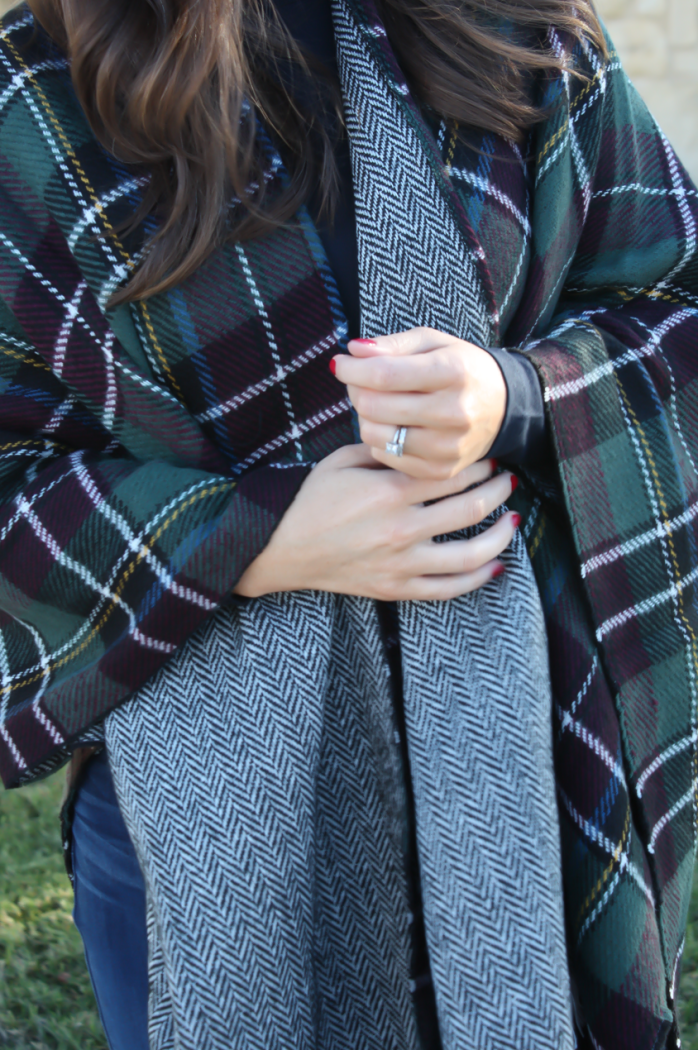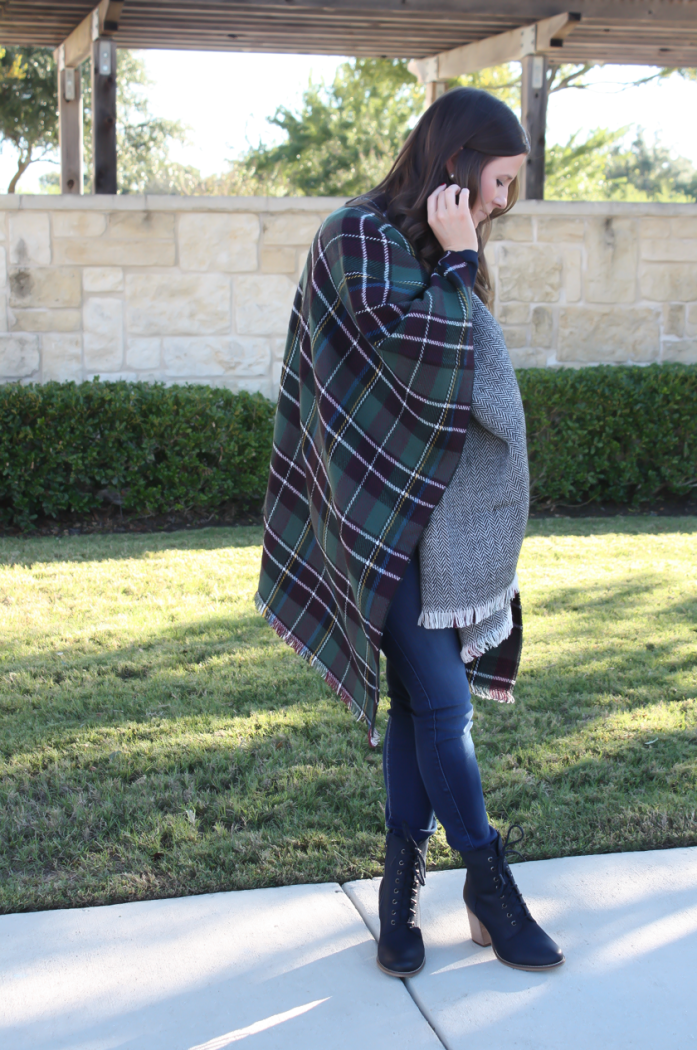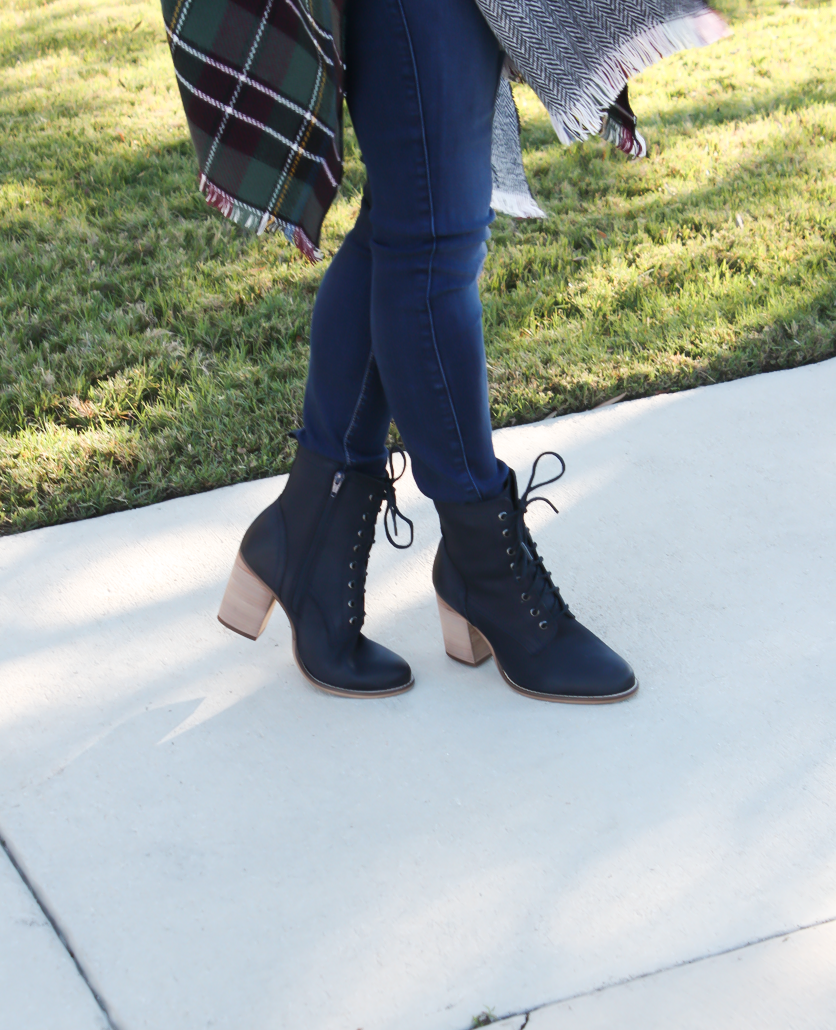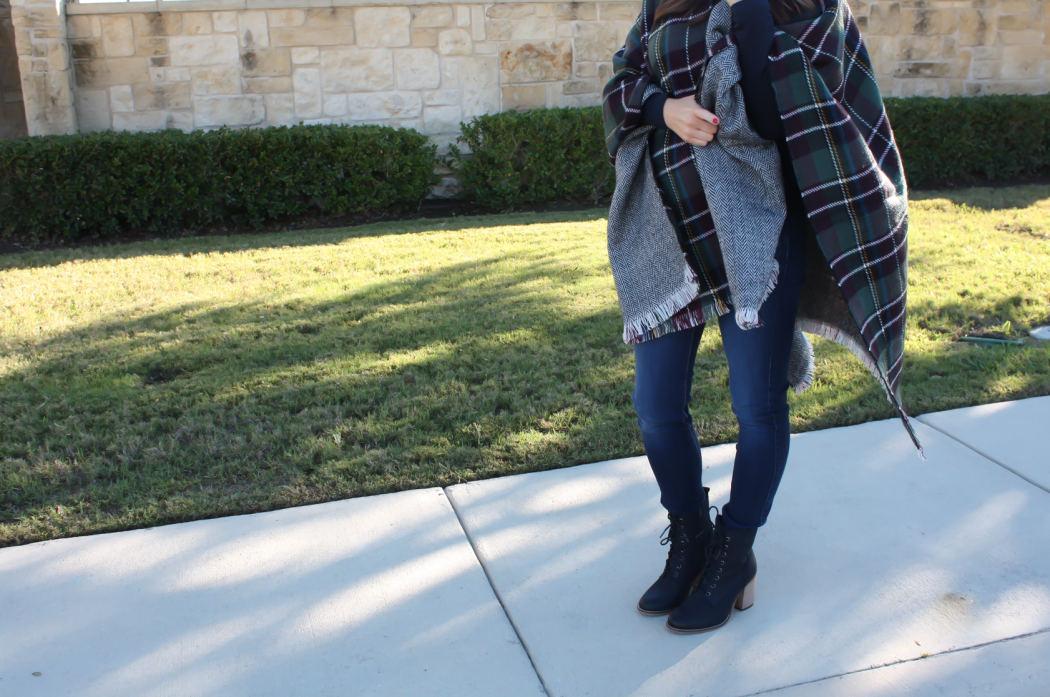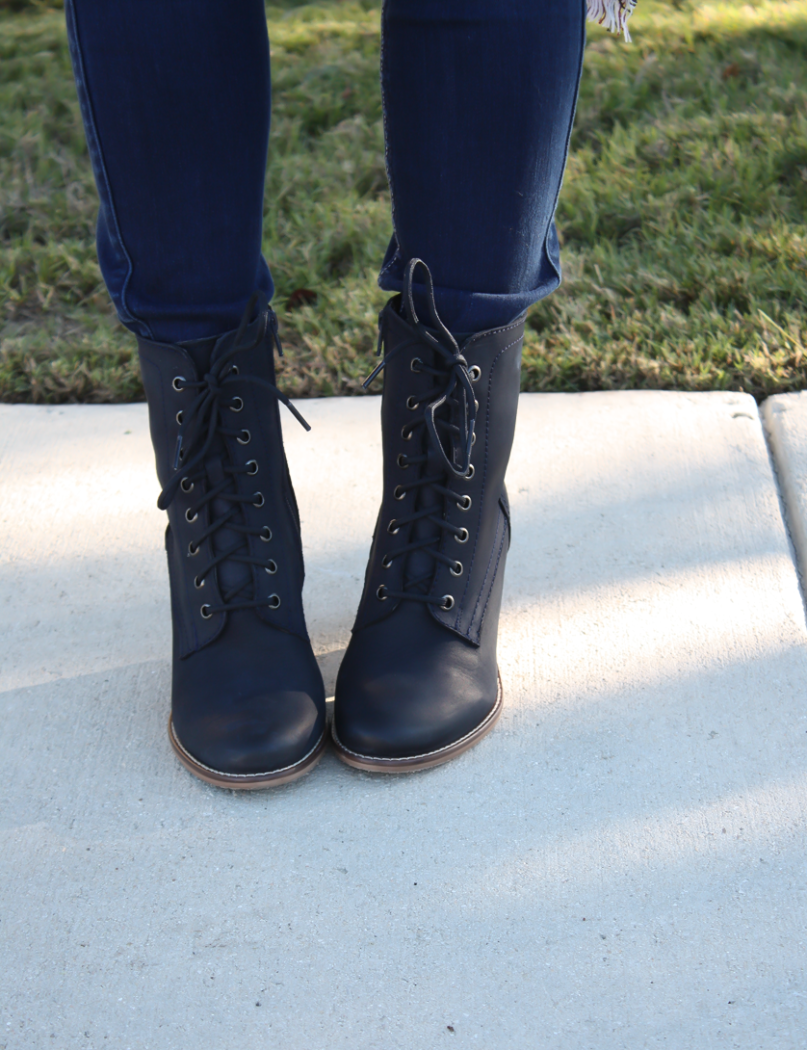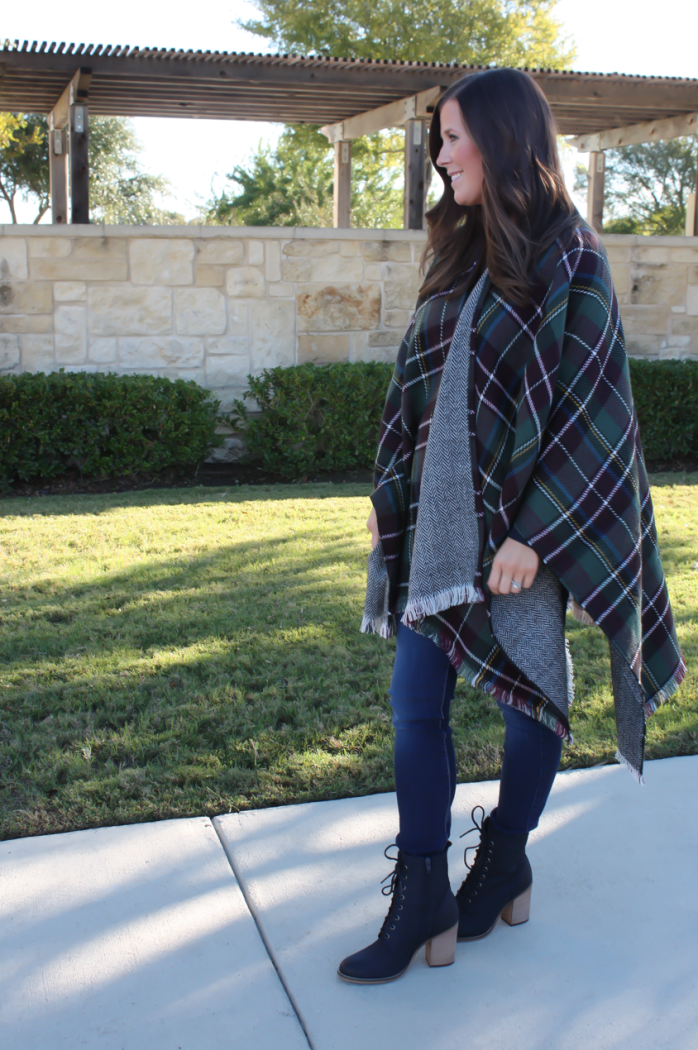 Macy's : Poncho (20% off the sale price!) and Steve Madden Boots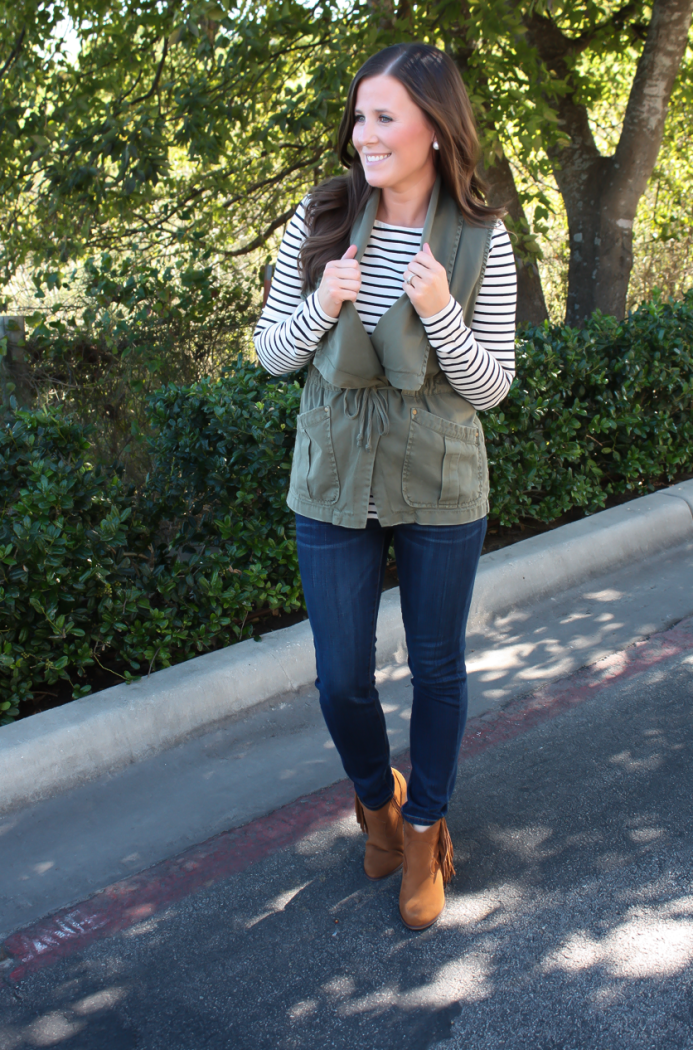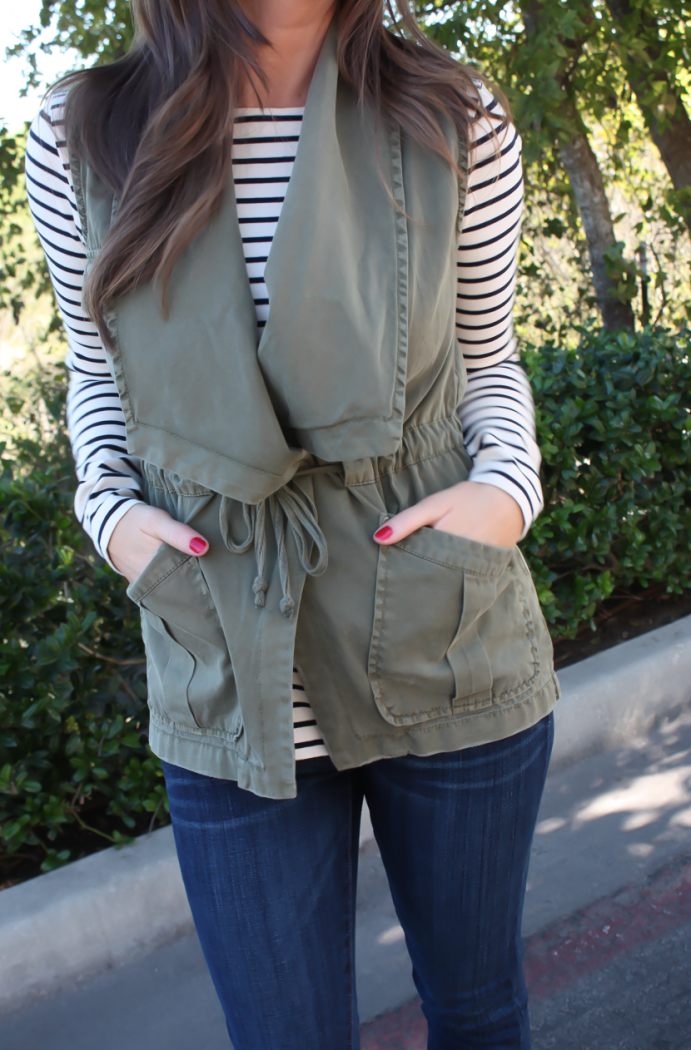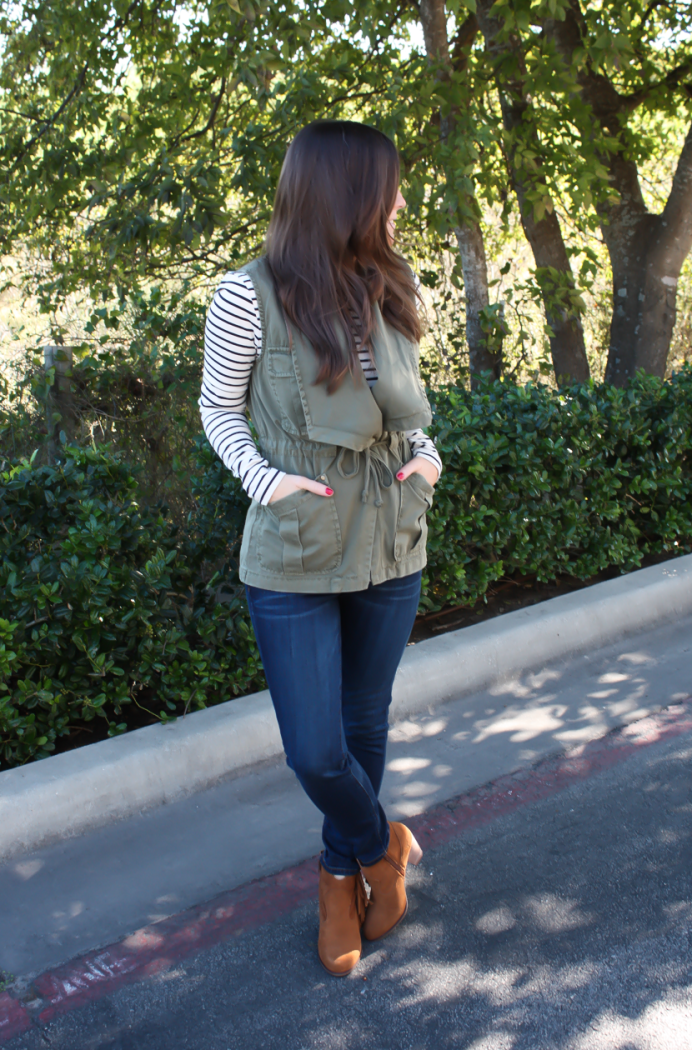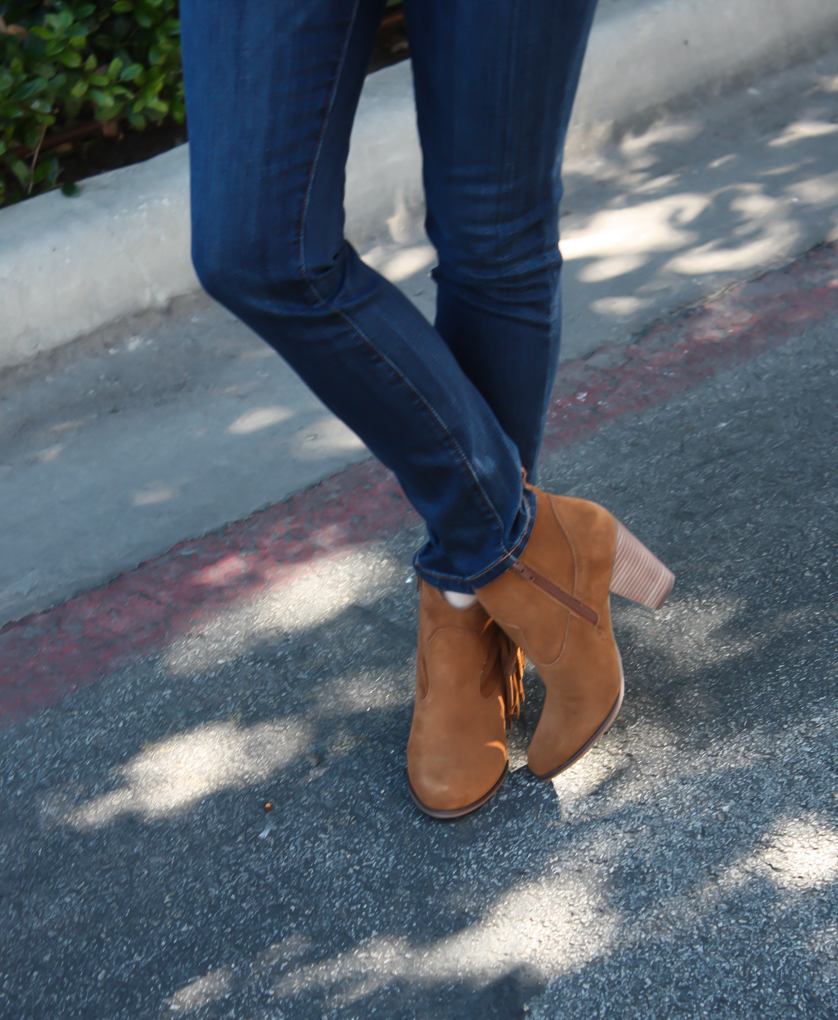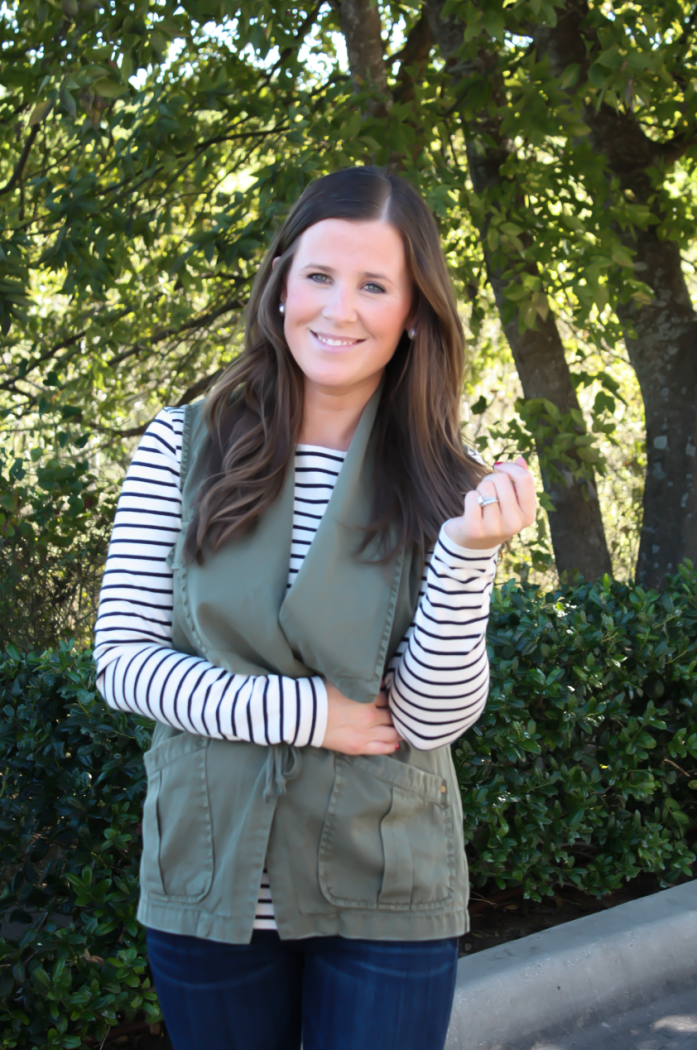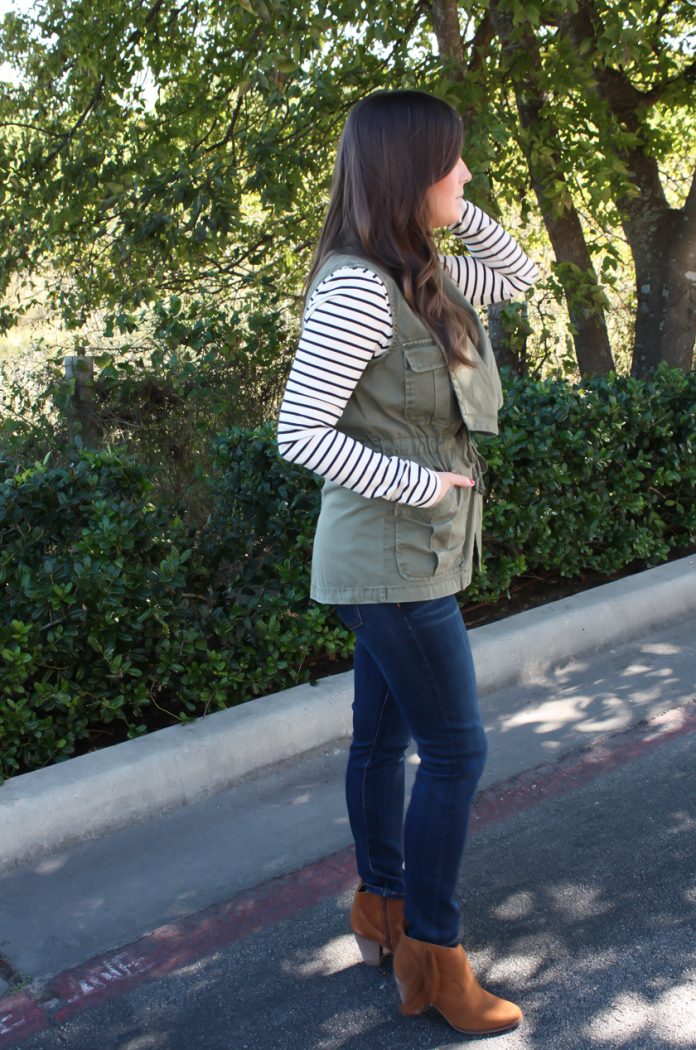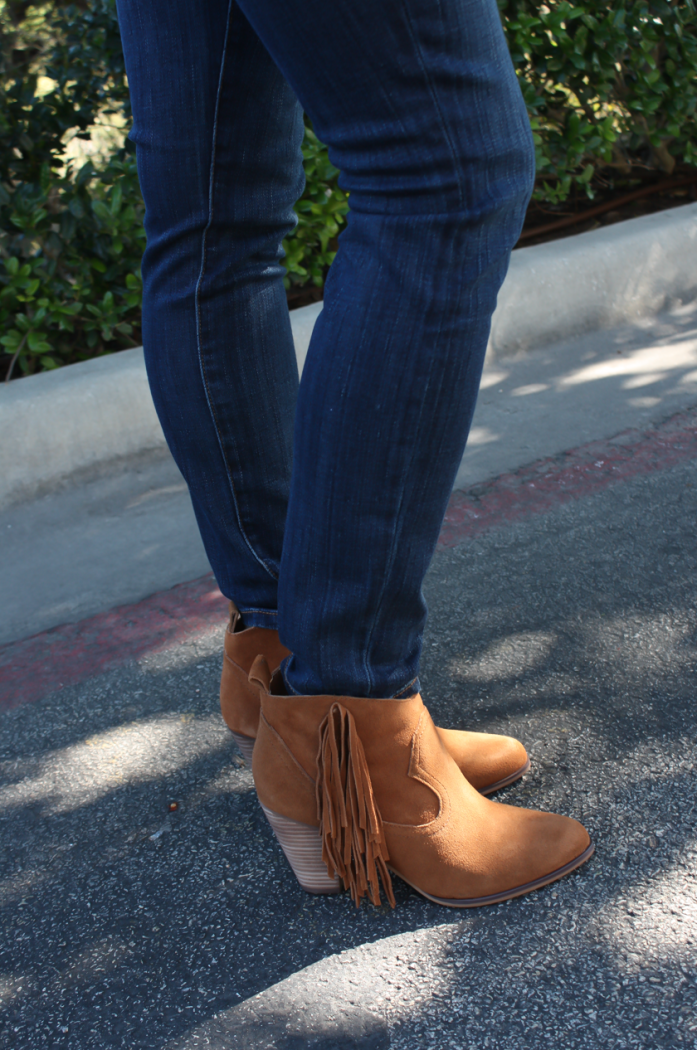 Macy's : Steve Madden Fringe Booties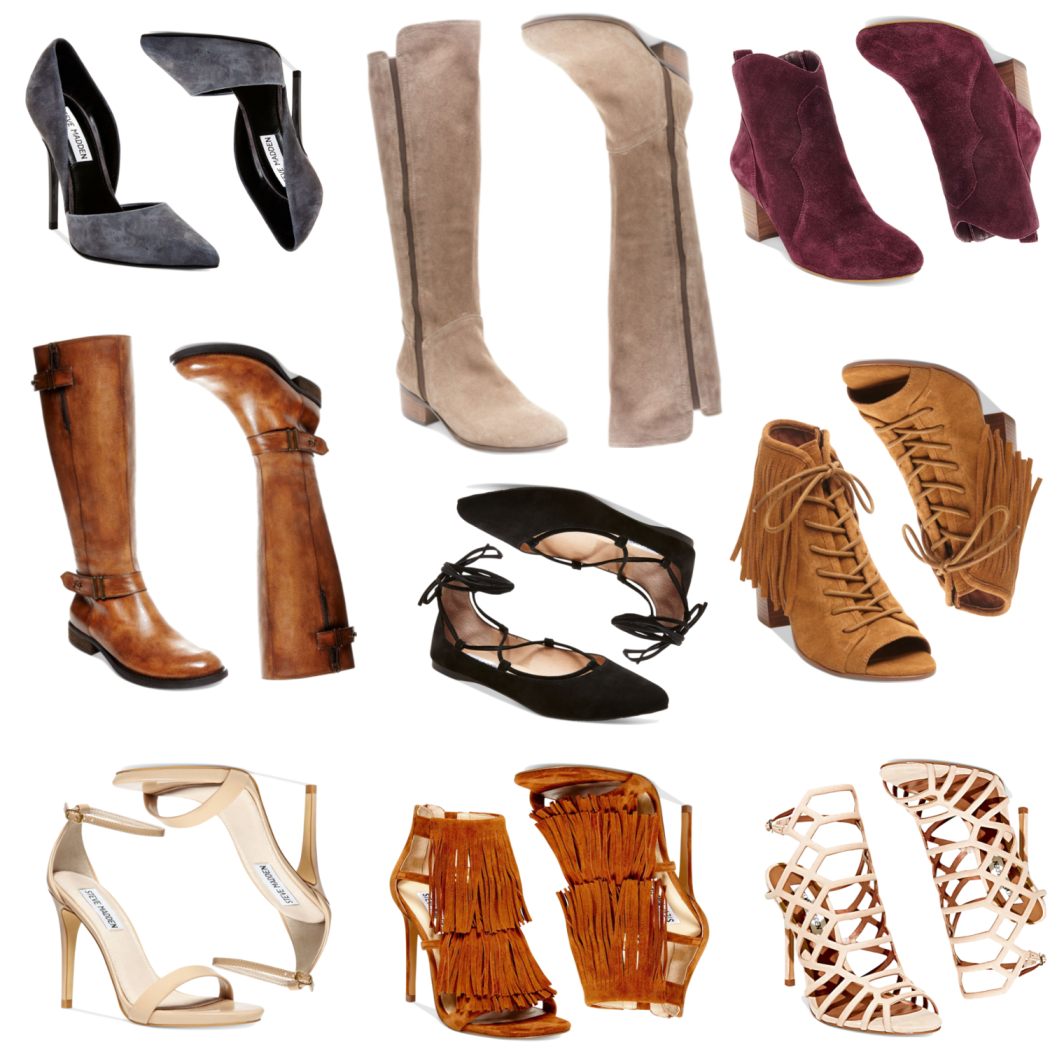 Grey Heels  |  Tall Tan Boots  |  Red Booties
Brown Riding Boots  |  Lace Flats  |  Fringe Peep Toe Booties
Strappy Heels  |  Fringe Heels, LOVE these  |  Cage Heels
Today's post was sponsored by Macy's and ShopStyle.  All opinions are my own.