A second post for today?!  Yes, please!  Check out this morning's look here! 
Happy Summer from Nasty Gal, right?!
Look at all these adorable finds I gathered together that are so perfect for the season.  I'm desperate to try a crop top and mark my word, I will do it come the end of summer!  I feel like wearing the perfect high waisted bottoms makes a crop top really any option for anyone.  Lace is all over the place and fora  great reason, it's so pretty and feminine!  What better choice do you have in the summer when it's time to bare a little skin?  I know I don't even need to say it but that ruffle sleeve romper?!  Oh.My.GOSH.
Nasty Gal also has some really fun tech toys that put your plain, solid white ones to shame.  I really want one of those instant cameras, too!  How fun are they?!  You can pretty much find all of your summer essentials here so take a peek at my favorites and see what else you can find!
Have a great SUMMERY day!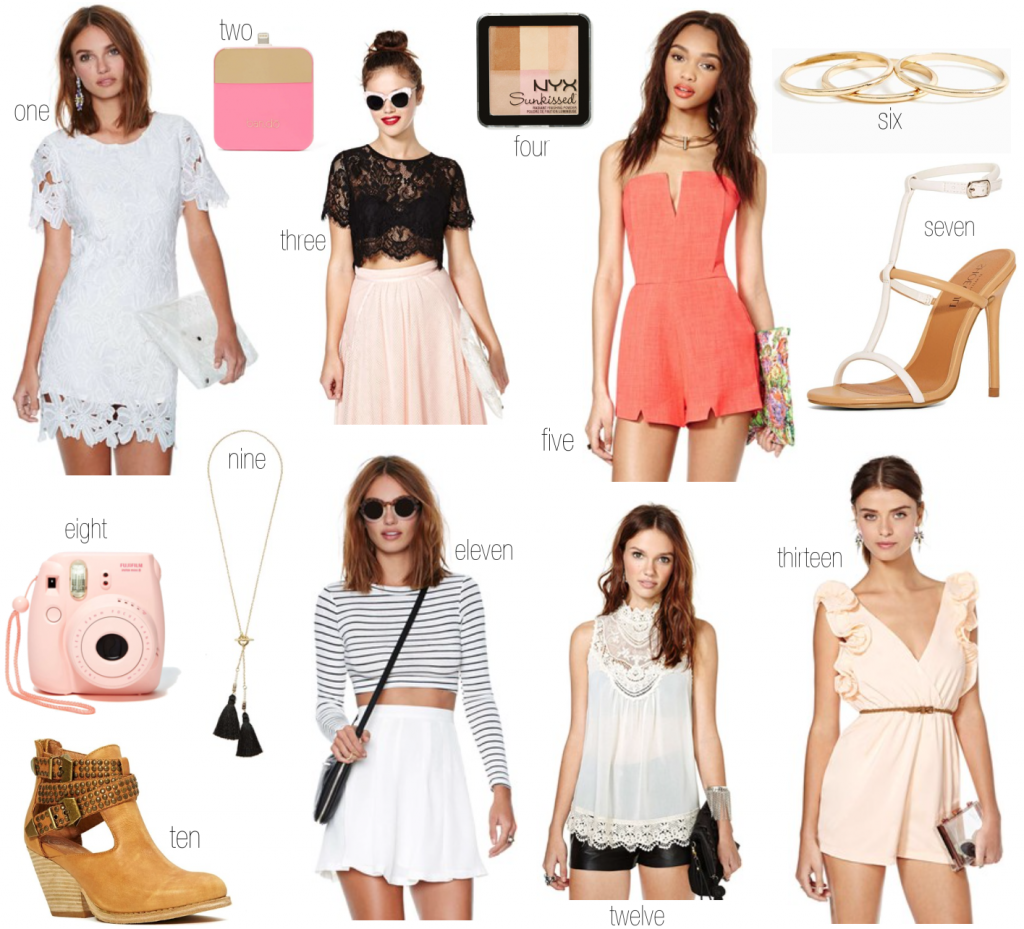 one  |  two  |  three  |  four  |  five  |  six  |  seven  |  eight  |  nine  |  ten  |  eleven  |  twelve  |  thirteen
And, the shoes.  We know…I be lovin' the shoes.  Dressy sandals…casual sandals…you name it, you'll find a sweet pair to wear.  The mustard yellow wedges are likely going to fill a void in my closet with their vintage appeal.  Perfect for that boho dress I've been meaning to wear!
Tell me, what's your favorite pair?
one  |  two  |  three  |  four  |  five  |  six
You can also Shop the Post down below, too!  Simply click on the item you want to see and use the arrows on either side of the images to scroll through everything you saw in today's post!