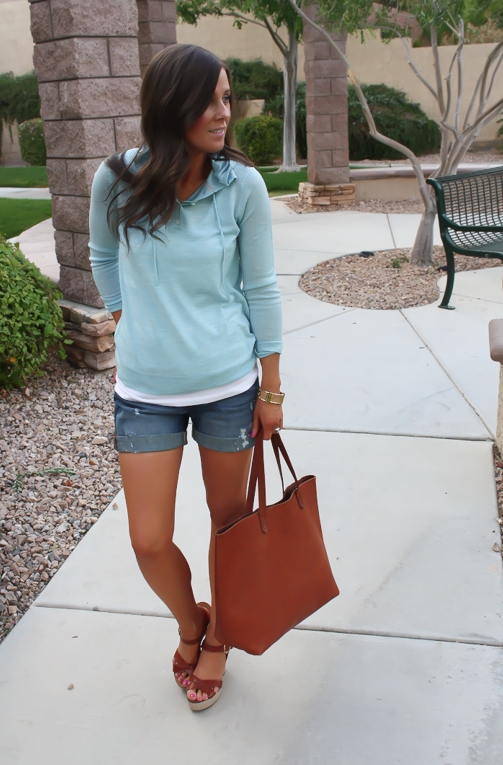 I know you've all heard me talk all kinds of crazy before about how I still love wearing sweaters…in summer.  I know, I know.  Of course not a big, thick and heavy wool sweater but more like a lightweight-keep the AC from freezing me out-kind of sweater.
Well, found one!  This ultra lightweight and slightly loose fitting sweater is a tad on the sheer side but pretty much just what I'm looking for to toss in my bag when I head out for the day.  Most of the time, my daily outfit comes without sleeves and the shorts have completely taken over, but, I like to keep my long sleeves on hand for when I'm inside and don't want the chill to get me.
Plus, I love tossing it over my shoulders – old school, preppy style – whenever I get the chance.
Happy Saturday, everyone!
What are you plans this weekend?!
J.Crew : Sweater  |  Gap : Denim Shorts  |  Old Navy : Cotton Tank  |  Madewell : Tote  |  Michael Kors : Gold Watch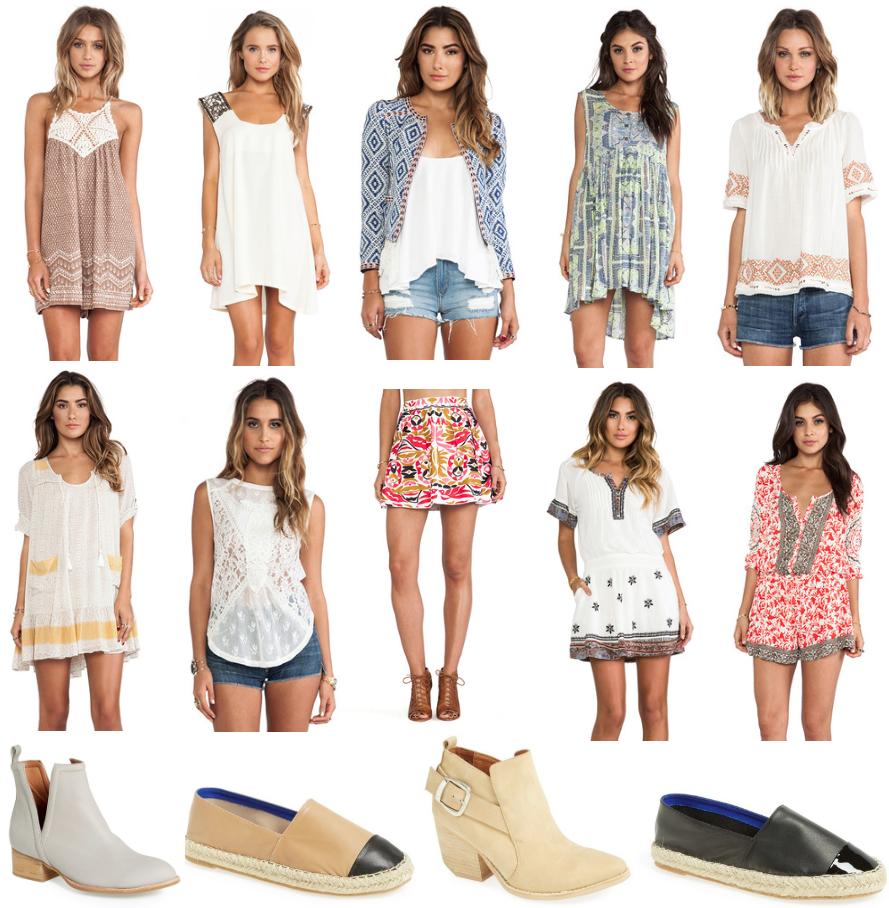 (Left to Right, Top to Bottom)
one  /  two  /  three  /  four  /  five
six  /  seven  /  eight  /  nine  /  ten
eleven  /  twelve  /  thirteen  /  fourteen