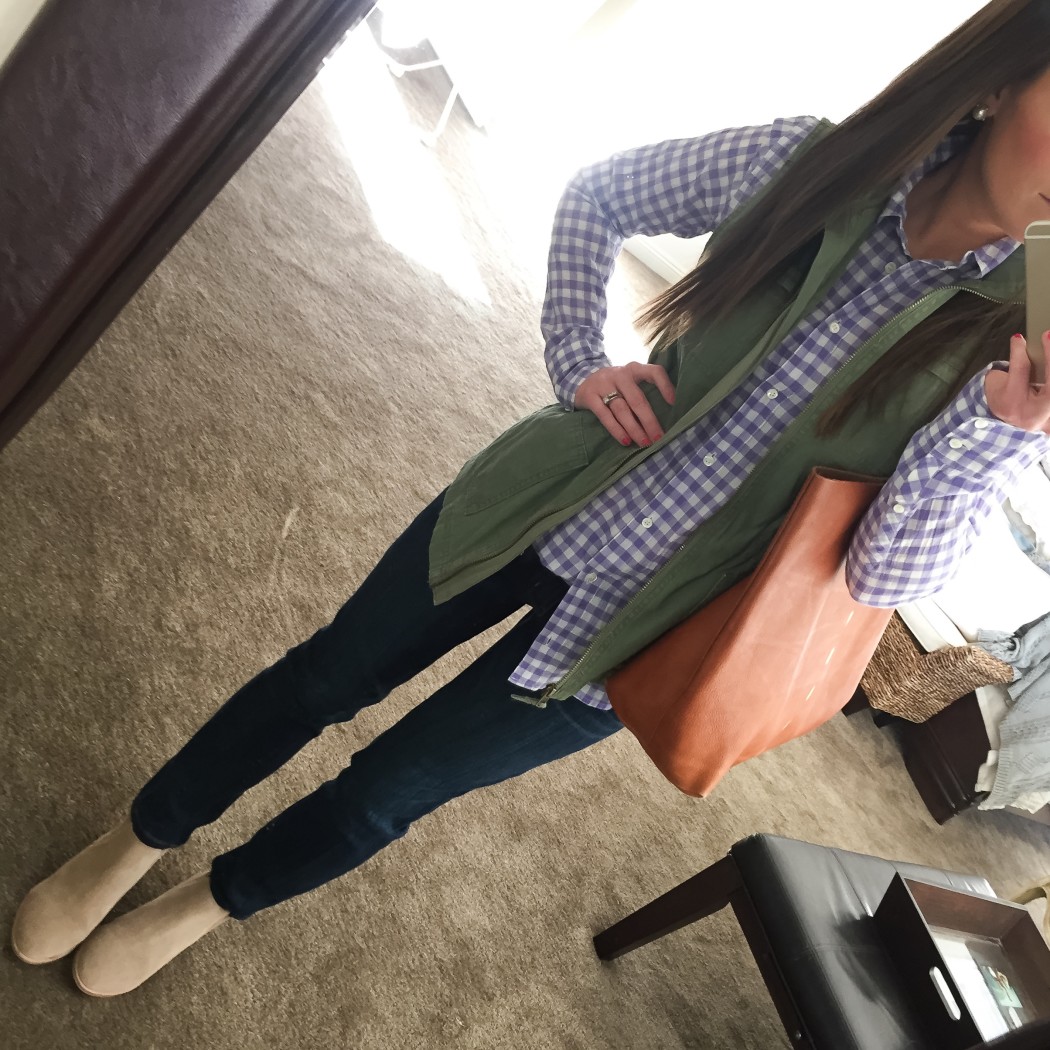 Target : Vest (TTS – I'm wearing an XS)  |  J.Crew : Gingham Shirt, similar here (popover), and here  |  Current Elliott : Jeans  |  Joie : Booties, similar here  |  Madewell : Tote
I LOVE a piece that works all year long and a green utility vest is one of my favorites.  You can wear it over dresses, long sleeve tees, sweaters…even over a sleeveless dress.  It's so versatile.
Hello, Sunday!  Apologies for the past few days of silence.  To be honest, after the past few years of having Curt on the road all the time or training, we're just really enjoying his leave right now before he starts a new work schedule in February.  We take morning walks, eat all our meals together, drop off and pick up Ava from school as a family, and I'm loving every minute.  We also gave ourselves plenty of time to move, get all settled and just catch up on spending time together, which has been so nice and so desperately needed.
I'll be back to regular posting from here on out.
Thanks for visiting!