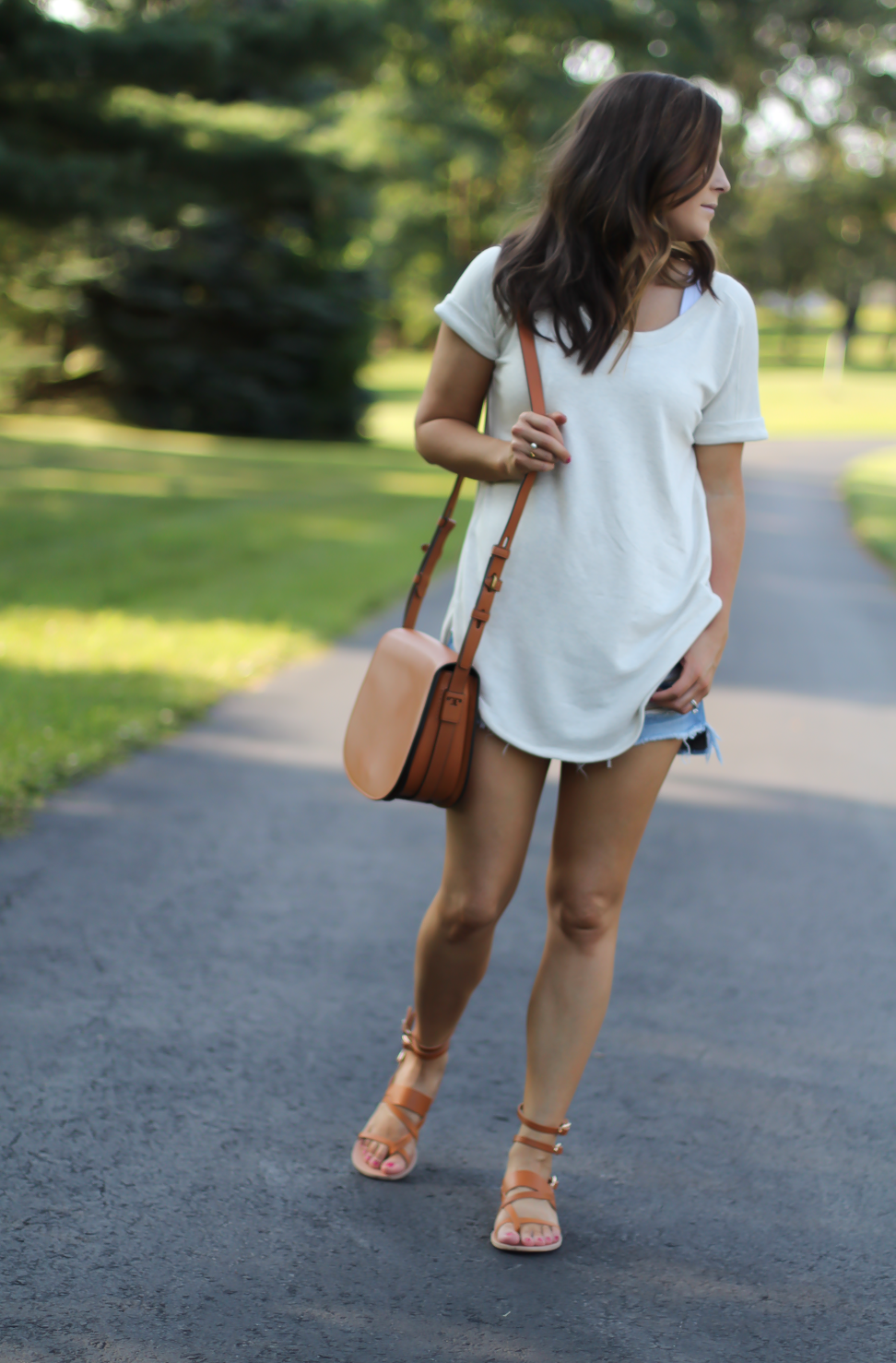 We are in full up pack mode today so sorry for the late post this Monday morning!  Don't mind me as I try and pack my what was already jam-packed car full with even more stuff that we accumulated over the last 7 weeks for our drive pack.  Should be….interesting.
The girls and I had a great summer here in Pennsylvania but it's time to go!  Ava always gets very emotional so that's never easy, but once we get on the road, she seems to bounce back pretty quickly.  We always try and focus on the good, the fun that we had, and the exciting things that await us on the west coast.  She starts school soon and my mom is spending some time with us out there while we get all settled back into our routine.
I'll be posting a lot of Insta snaps with looks over the next two weeks since we're going to be living like nomads.
This tunic is insanely soft!  I mean, you could totally sleep in it!  I'm wearing it untucked in a few pictures so you can see how long it is!  What a fun option for leggings in the fall, right?!  It also comes in a dark grey.  You can wear it slightly off center on your shoulders like I did, or, just in a relaxed way and straight across your top.  Either way, laid back and freakin' comfortable!
Have a great week, everyone!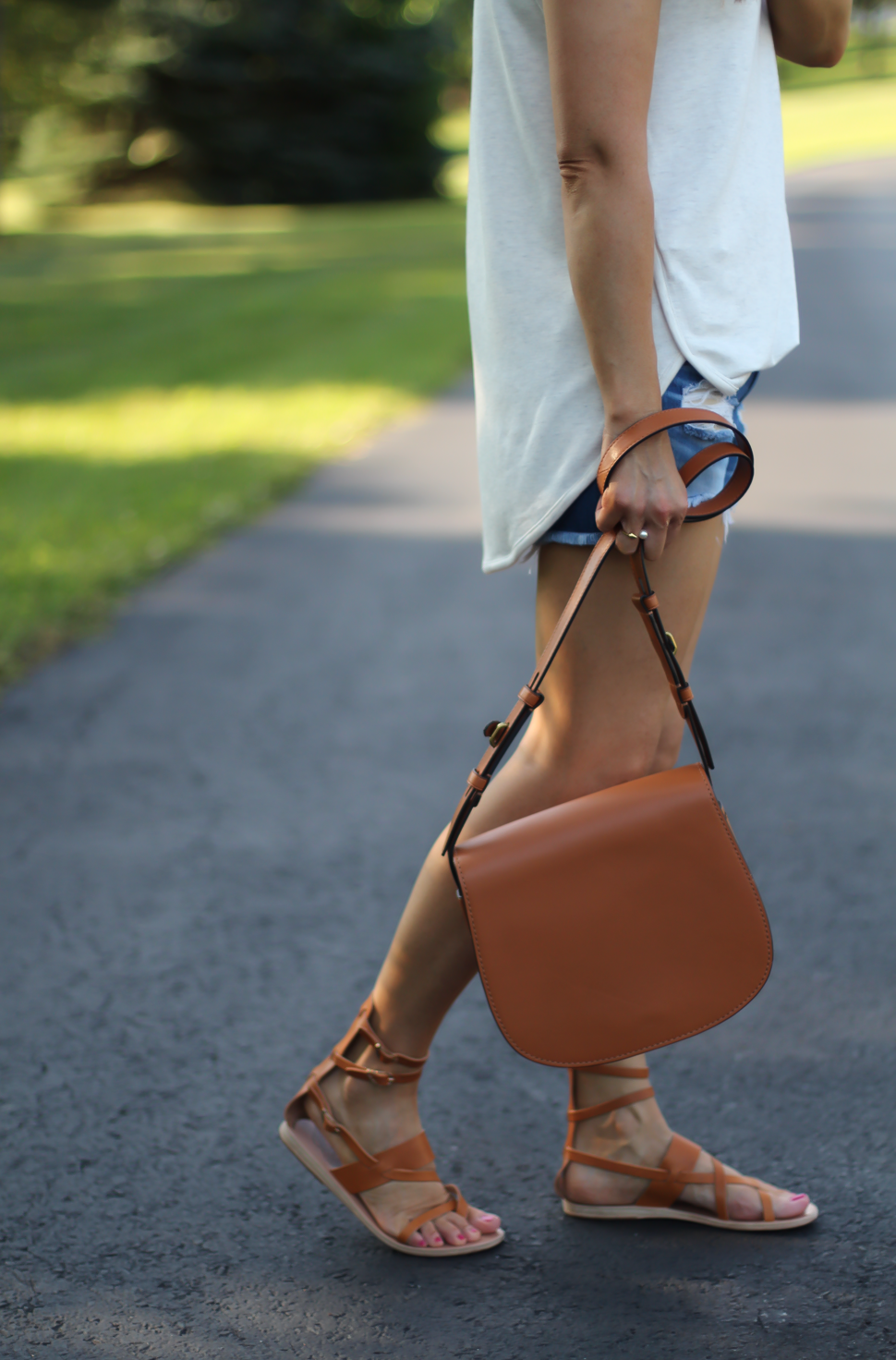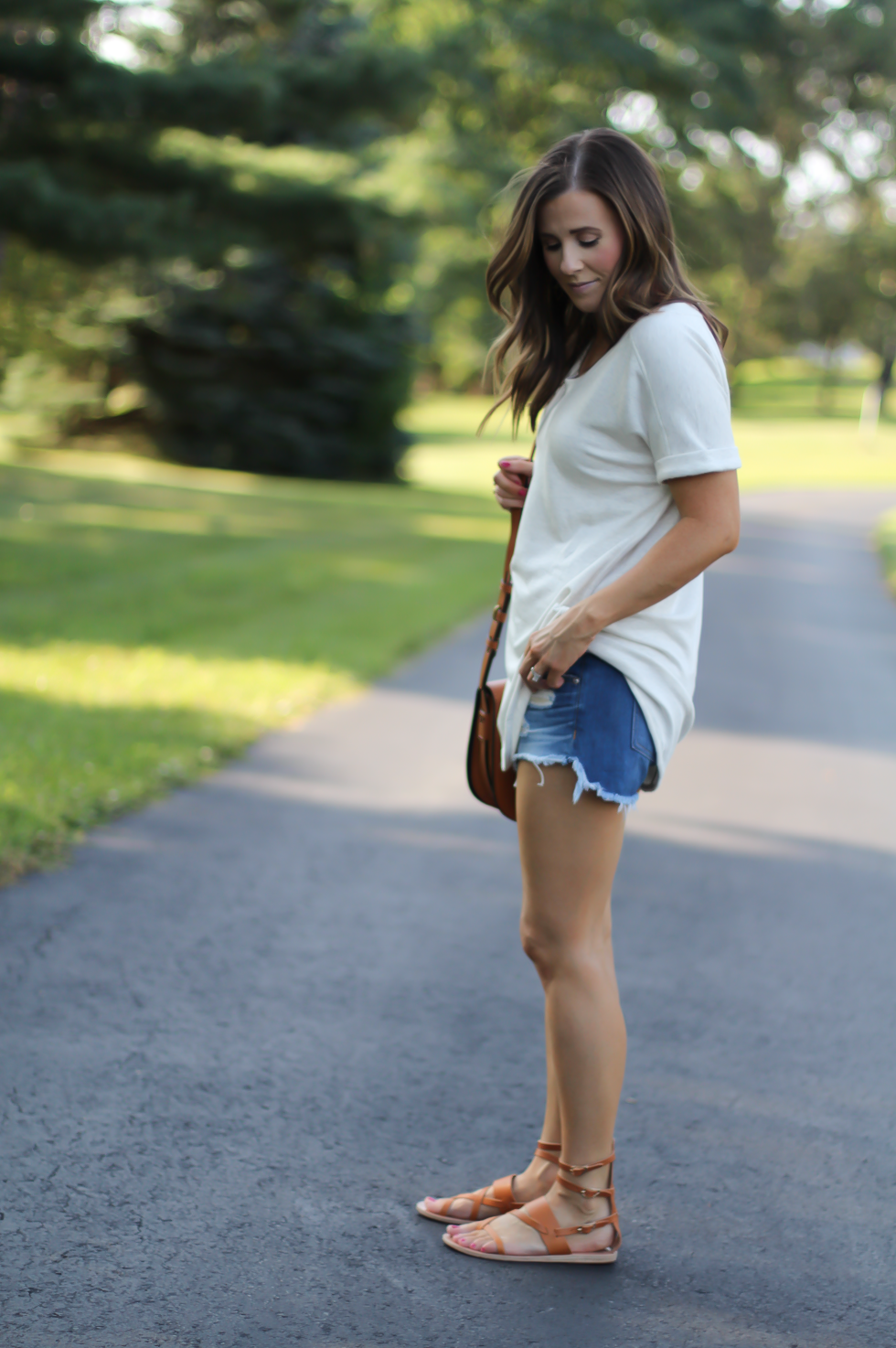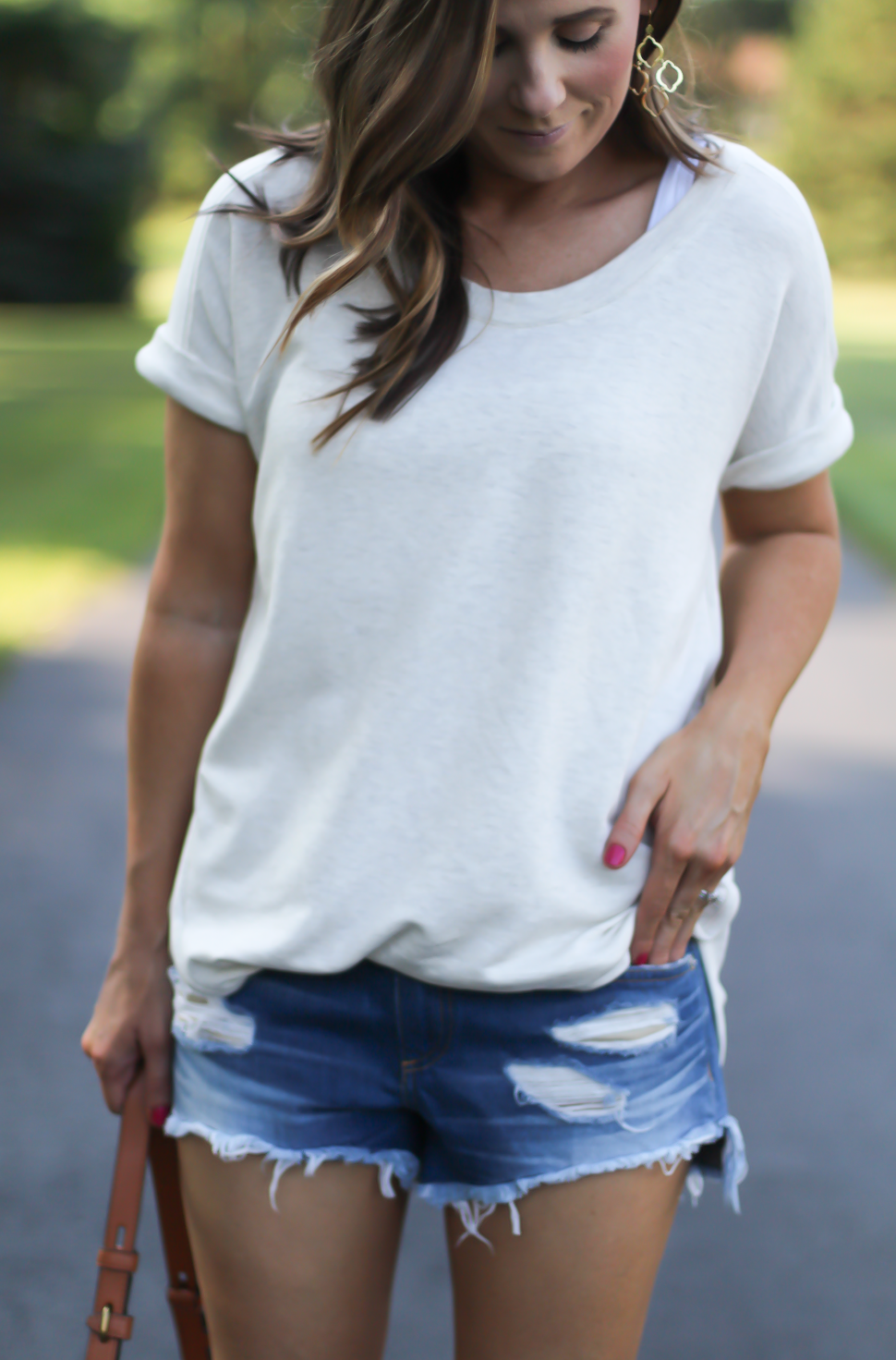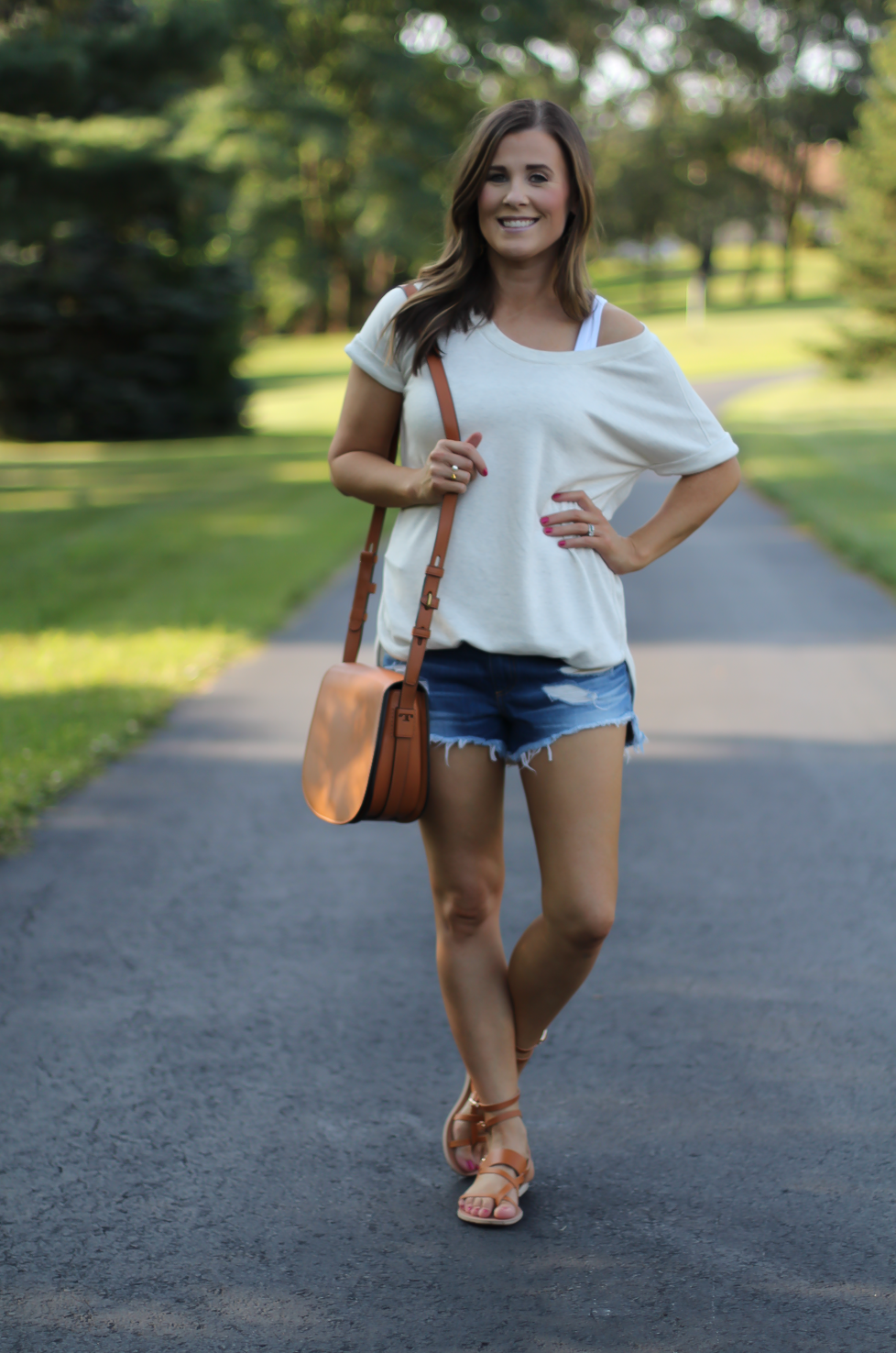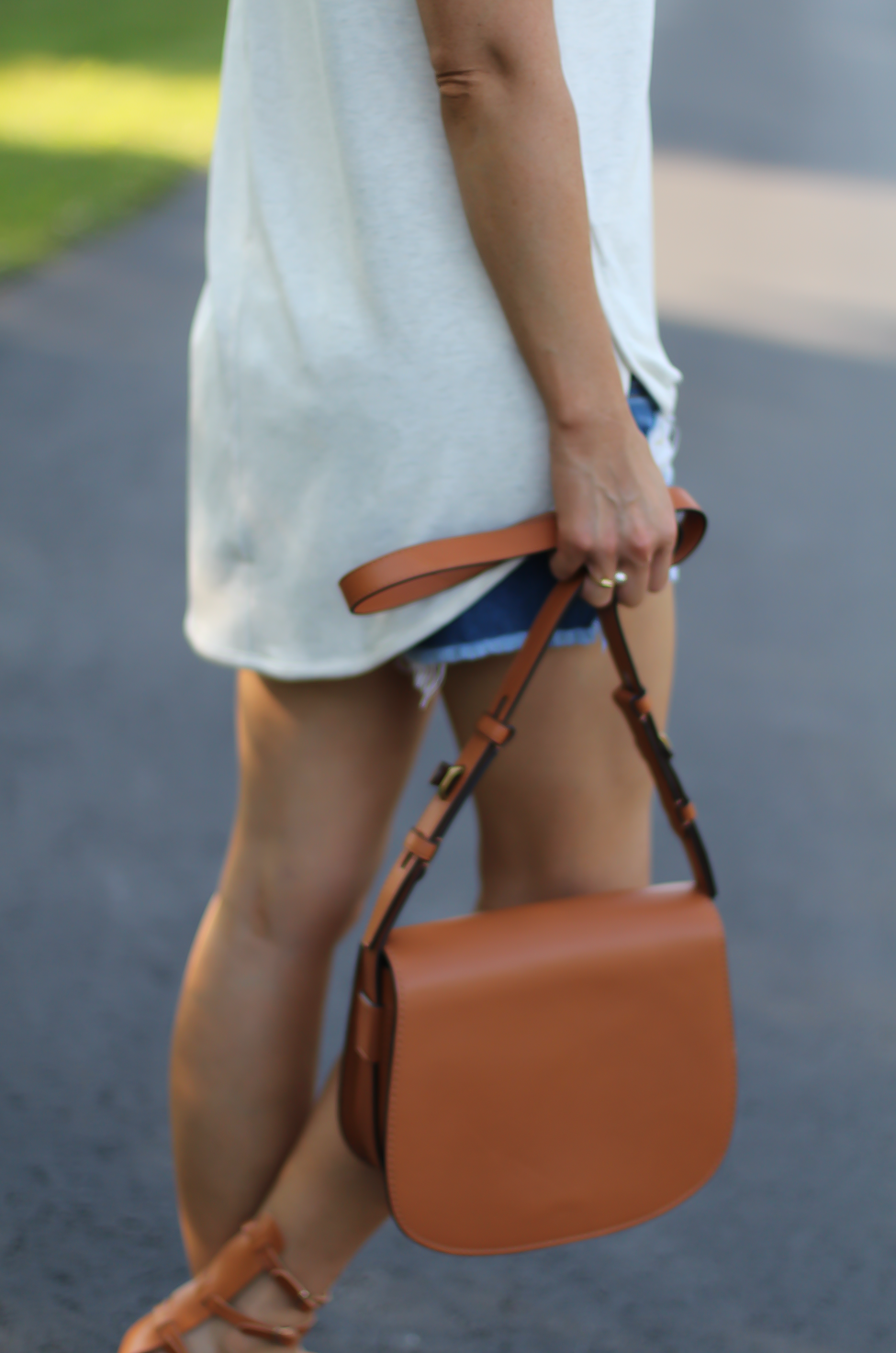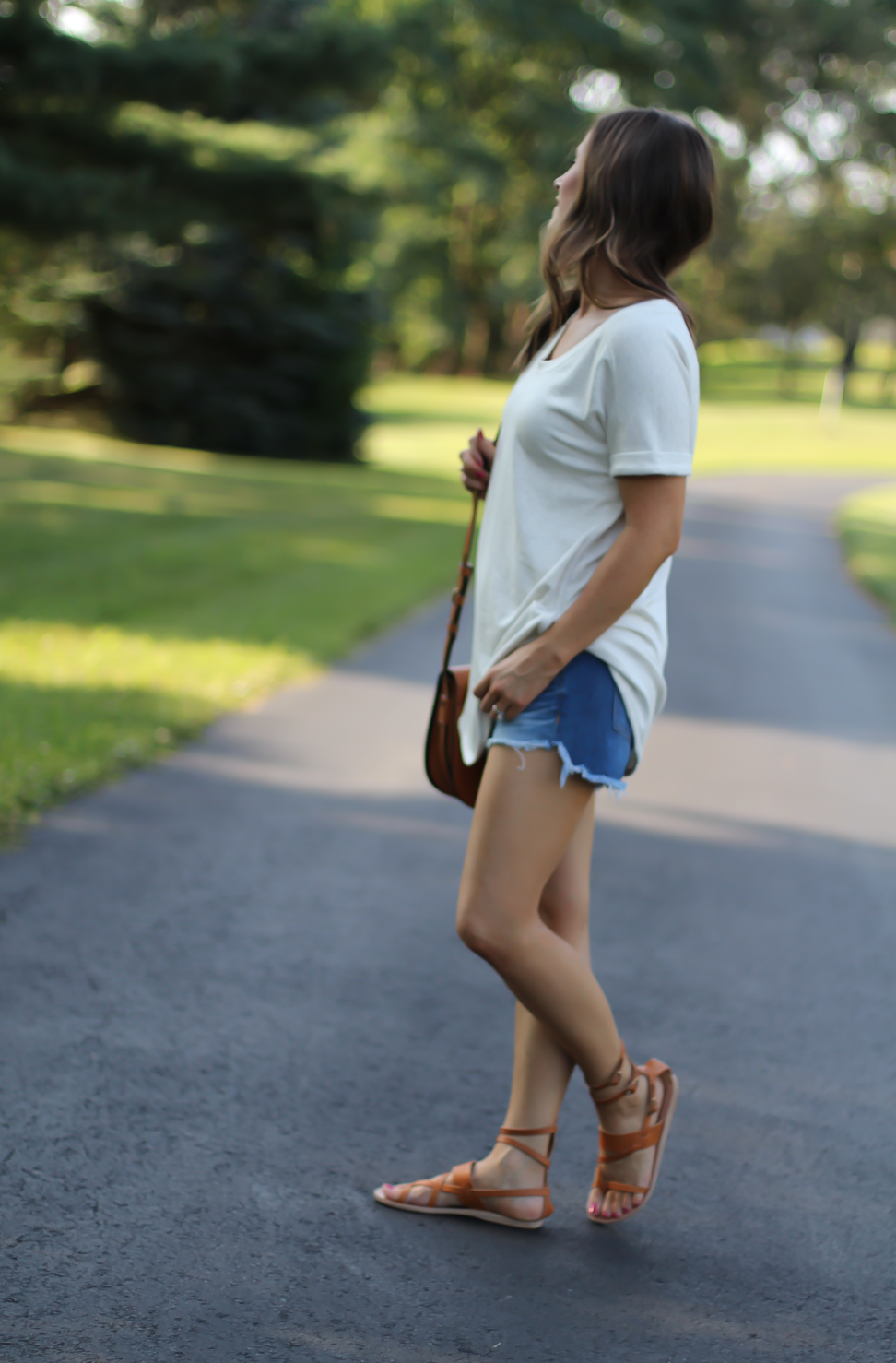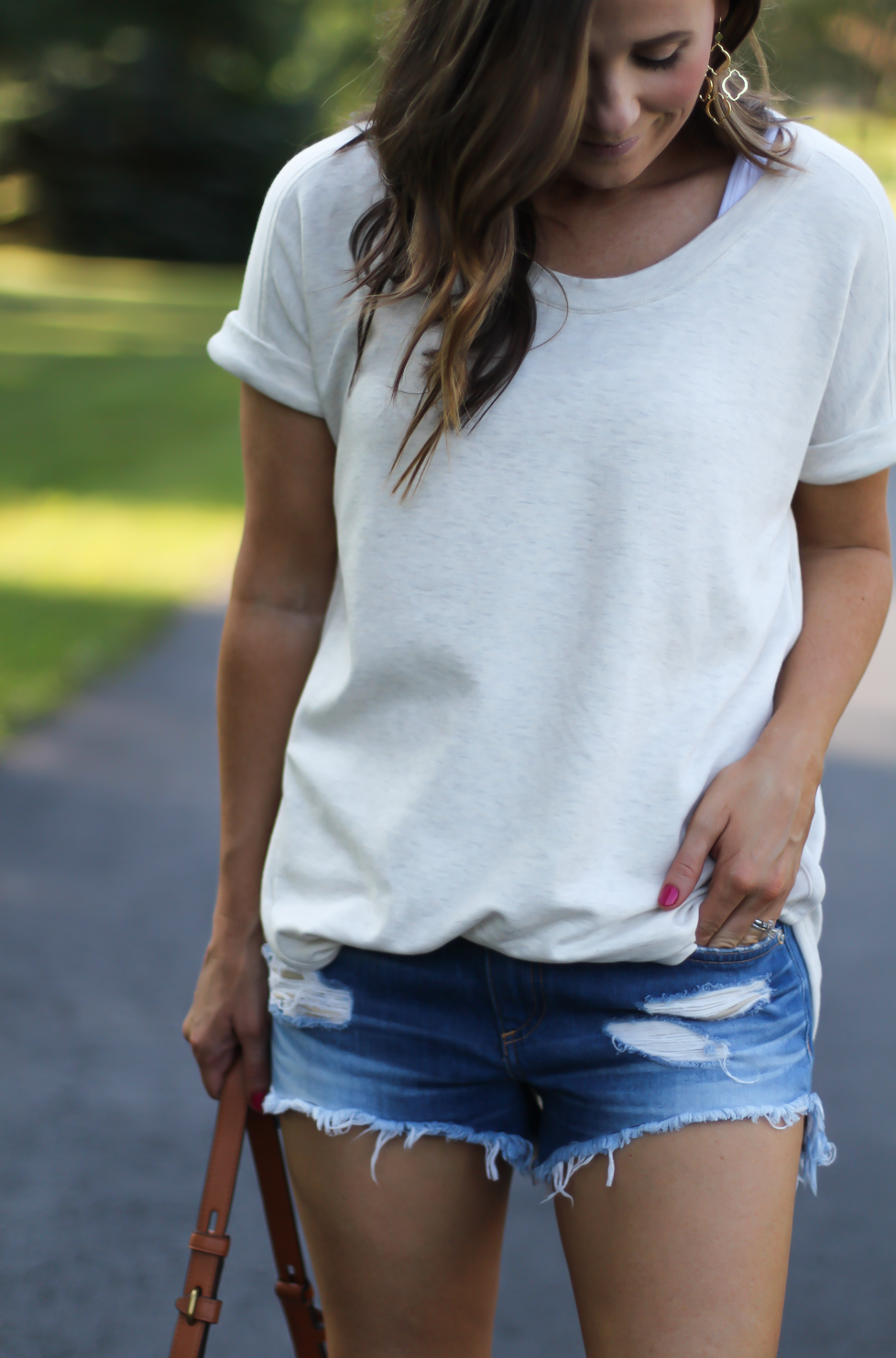 Loft : Tunic  (INSANELY soft that will look SO cute with leggings in the fall!  I'm wearing an XS)  |  Rag & Bone : Shorts, similar here, here |  Ancient Gladiator : Sandals, love these, simliar here  |  Tory Burch : Saddle Bag, similar here, here  |  Stella & Dot : Earrings, order here
If you see me out today, I'll be in this…
I have quite a few different favorite pairs of Lululemon crops but this high rise pair is definitely my most flattering.  I know you can roll them down, but I use that flat panel to keep my entire midsection flat and smooth.  Seriously, post babies and a few poor choices in my diet this summer (hello, cheeseburgers on the grill!) and I love these pants for all the work they do for my waist.
Wunder Under Crop (I take a size 4, 26 in Denim for reference)  |  Run Swiftly Tee (I wear an XS in most stores and this is a size 6)  |  Cool Racerback Tank (I'm wearing a size 6, these are awesome because they're longer and cover your bum well!)  |  Nike Sneakers are old but here is a similar style/color
**in the first picture down below, I put that blue flag graphic to show you how high the waist goes – I love it!  It's comfortable and, again, smoooooothes it all out with no weird lines or bulges that usually happen with yoga pants!