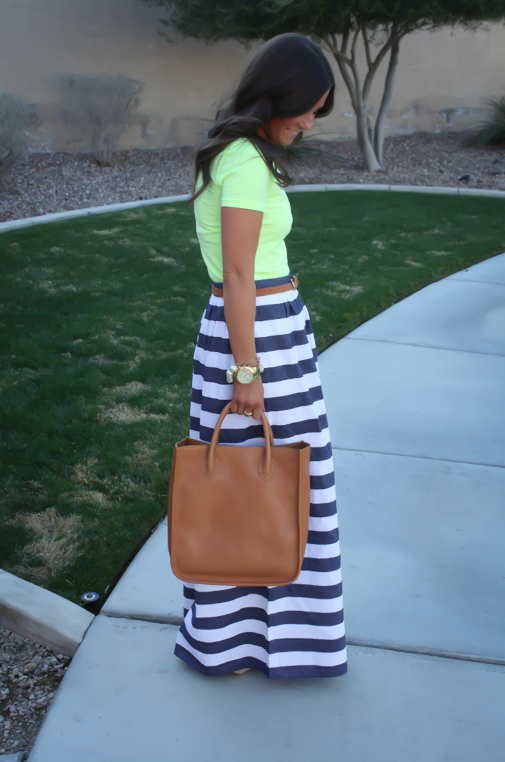 The truth is, I can and will wear stripes all year long but there is something, just something, about wearing them in the spring and especially the summer time.  Blue and white stripes, to be exact, are as nautical as it gets and I will forever love this timeless print.  To me, it's complete perfection.
When I saw this beautiful skirt I honestly couldn't order it fast enough.  Now that it's here, I can't recommend it enough and honestly, this skirt is going to be worn for years to come.  No expiration date and even better, I have zero complaints about the price point for this dress (under $100!).  And let me tell you this, it was worth every.single.cent.
It's obviously well made and the perfect fabric and weight for summer.  My goodness, I just love it so and I promise you will do the same.
I paired it with a bright green crewneck tee because…it just felt right and perfect for this spring filled day.  Of course, it would pair beautifully with red, navy, orange…and the list continues.
Have a wonderful Thursday, everyone!  Thank you for visiting!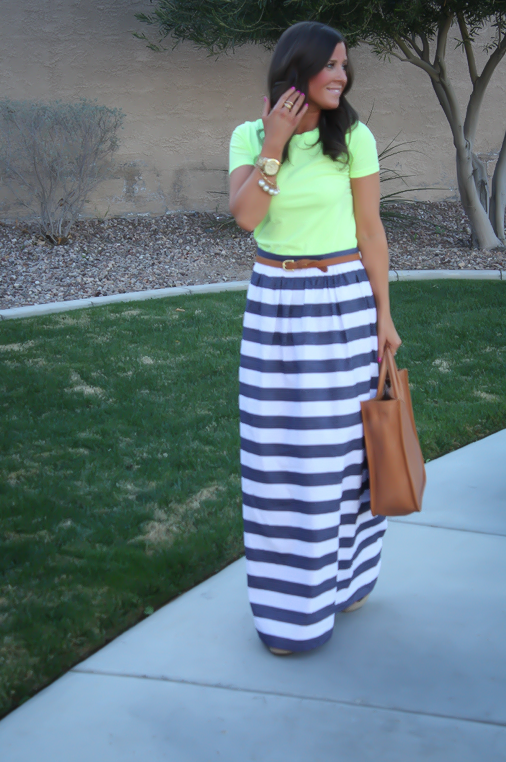 Banana Republic : Striped Skirt / J.Crew : Green Tee (promo!) / J.Crew : Wedges, try these, these / Gap : Belt, similar here / Madewell : Tote / Michael Kors : Gold Watch / J.Crew : Bracelet, Earrings (both on sale + promo!)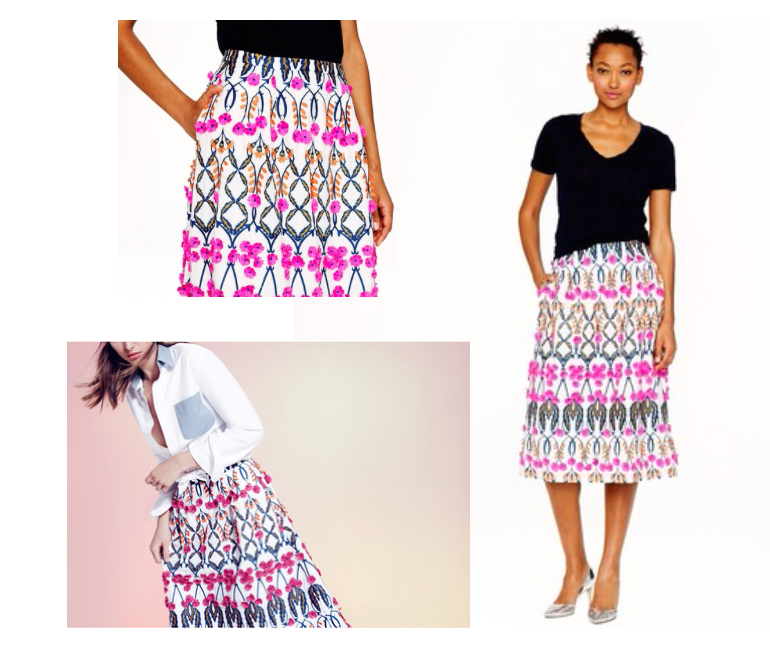 This Skirt?  Gorgeous.