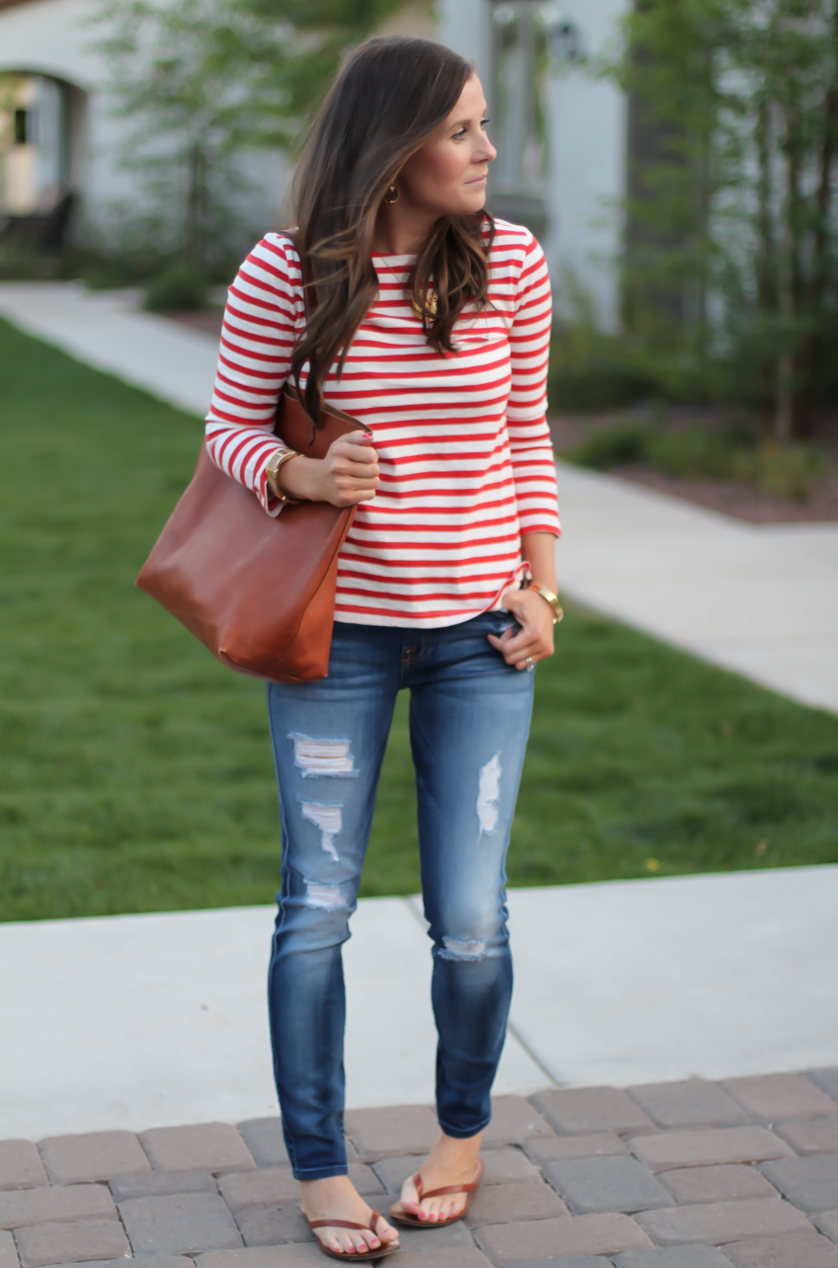 One thing we know for certain – this girl loves her stripes.  Love, love, LOVE.  Over the weekend, we took the girls out for the day and when I walked downstairs, Curt brought to my attention that both Ava and I were wearing striped shirts and it didn't even occur to me that we were going to be pretty "matchy matchy" that day.  And no – I didn't change.
Anyway, as we move into those warmer spring days and eventually the dog days of summer, I thought I would share with you my absolute favorite striped shirt for the past 2 years.
First, this shirt wears SO well.  A day long, doesn't lose it's shape, doesn't wrinkle, and never makes me feel too hot!  It's also the perfect weight and the overall shape is slightly loose around the belly but fits just snug enough in my shoulders and across the chest.  Finally, and sometimes most importantly, it washes well!  Don't you despise when you wash a brand new shirt and it comes out smaller or even twisted weird along the seams?  Seriously, nothing worse than washing a new shirt and having it come out looking like it belongs to Ava.  I should mention that with most of my shirts, I was them on the gentle cycle, cold, and after about 5 minutes in the dryer, I pull them out and hang them up to dry flat and smooth.
So there you have it.  If  you're one for a comfortable, well-fitted and quality tee, this one right here is the winner.
Have a great day, everyone!  Happy Monday!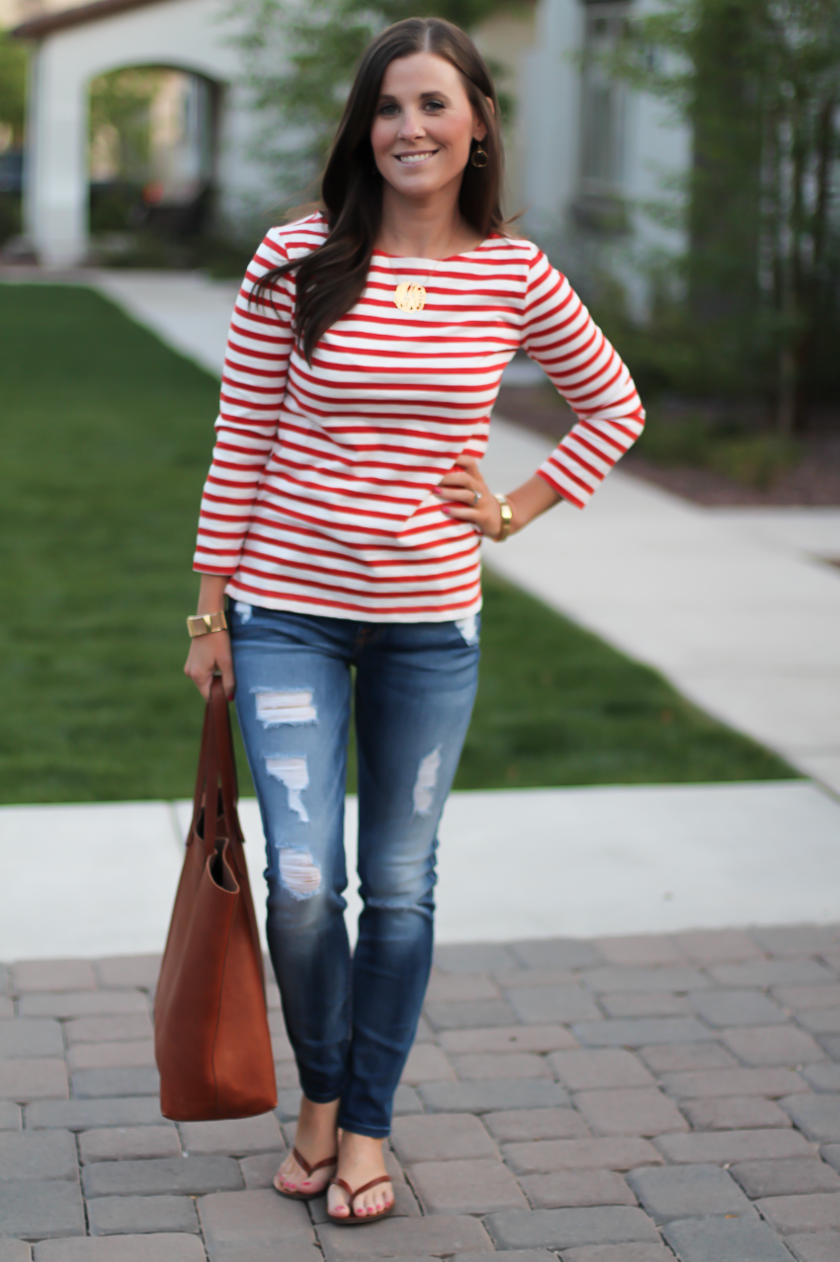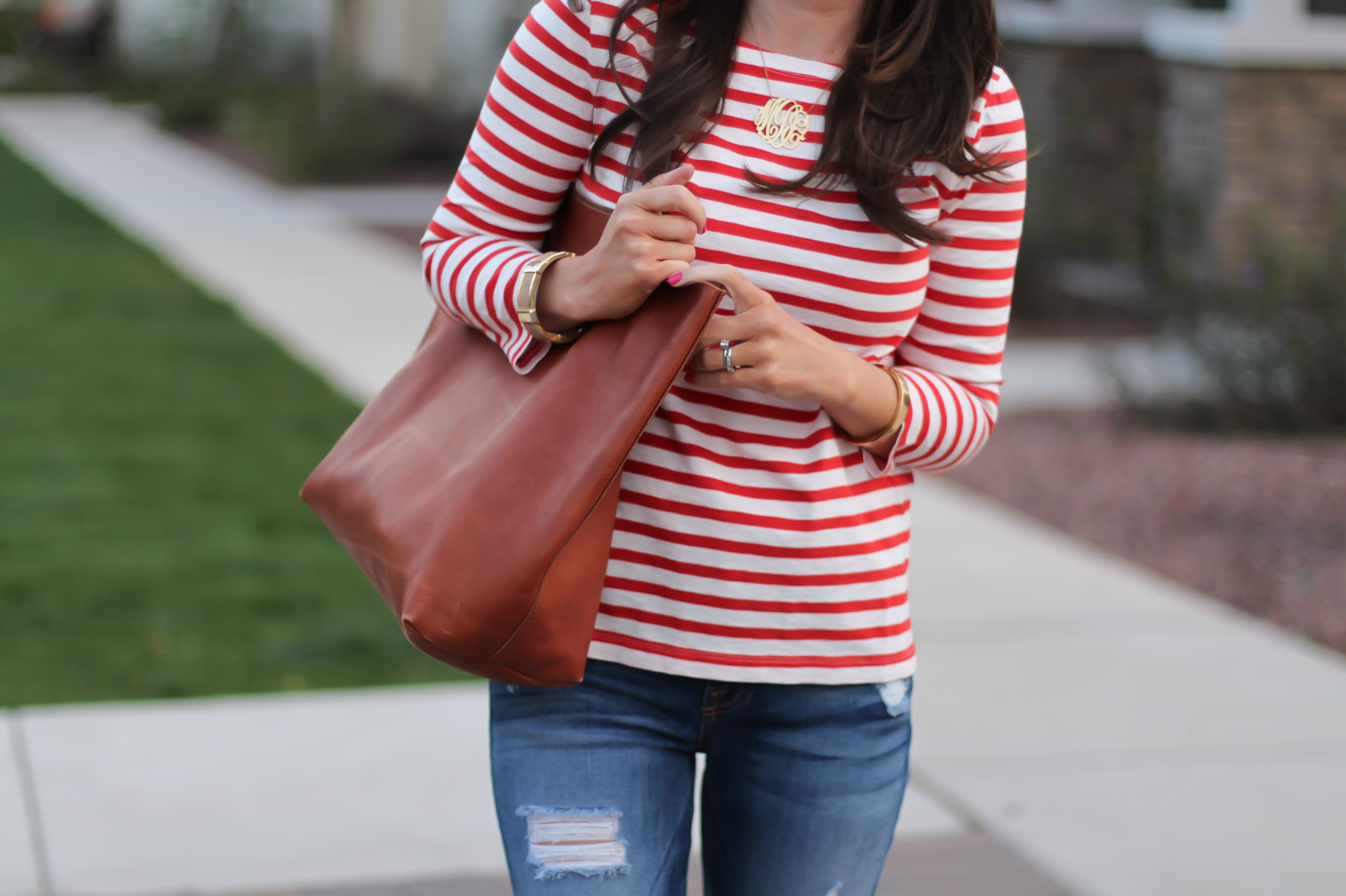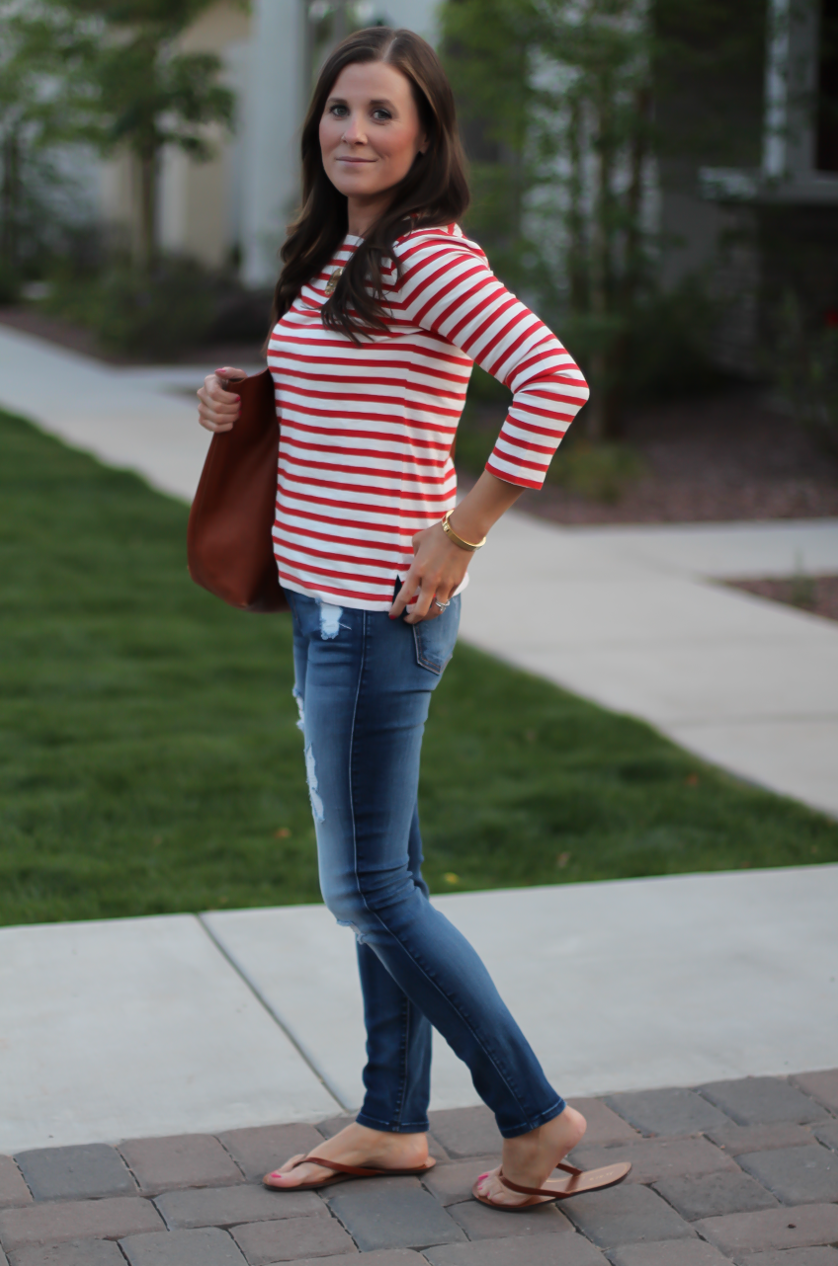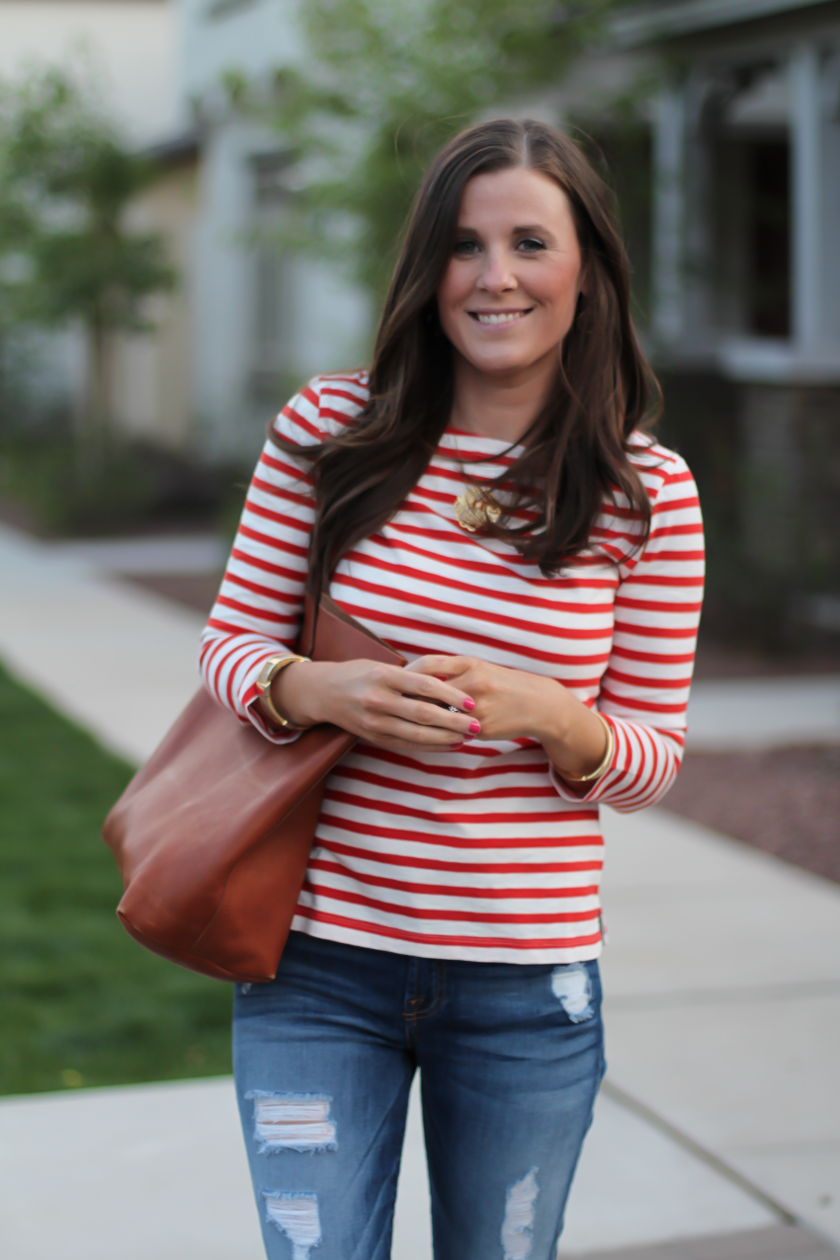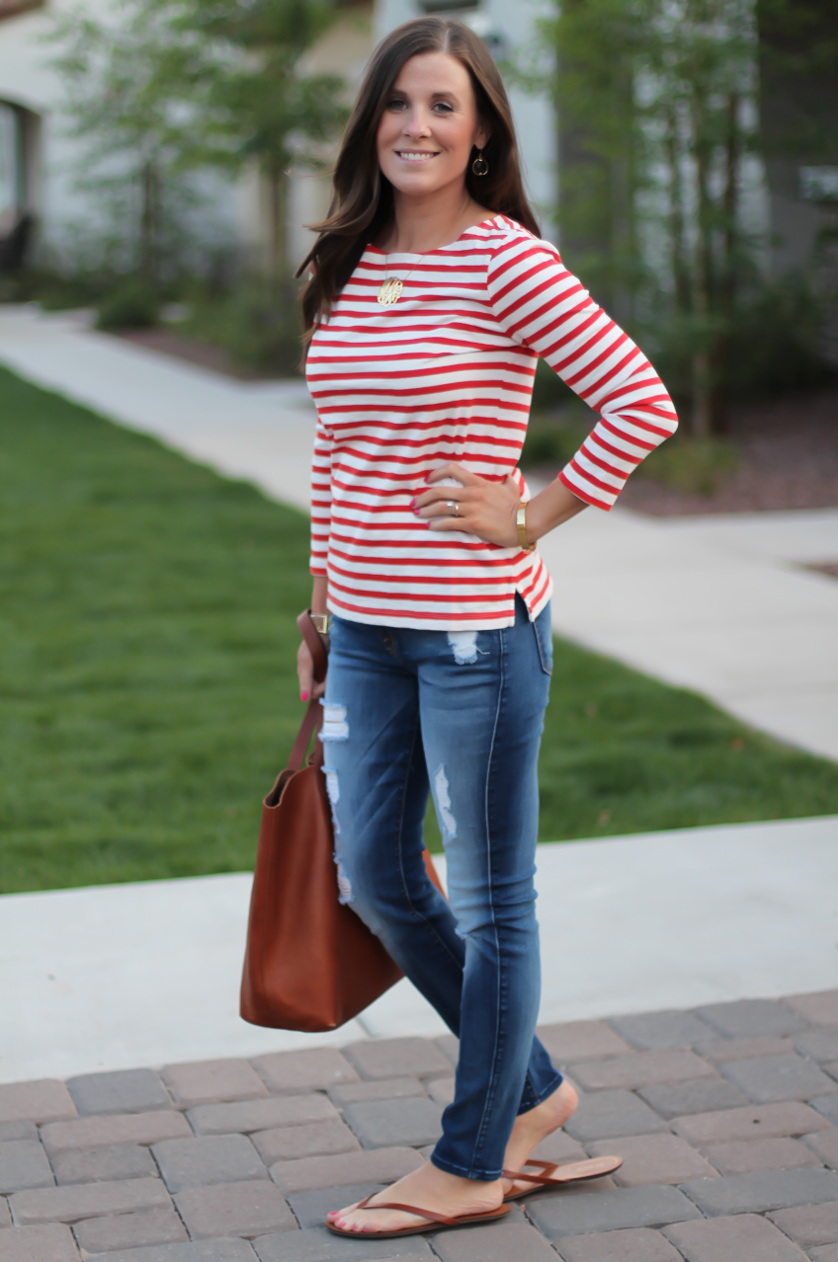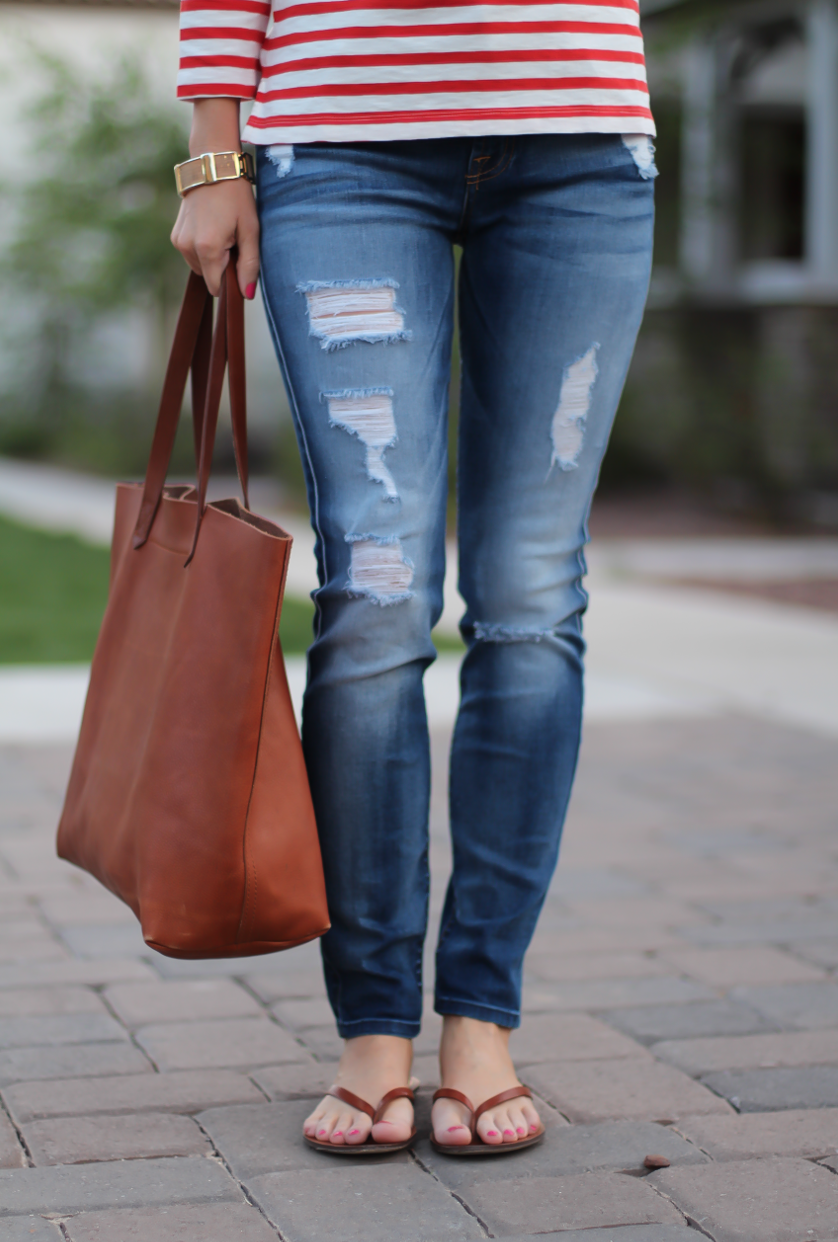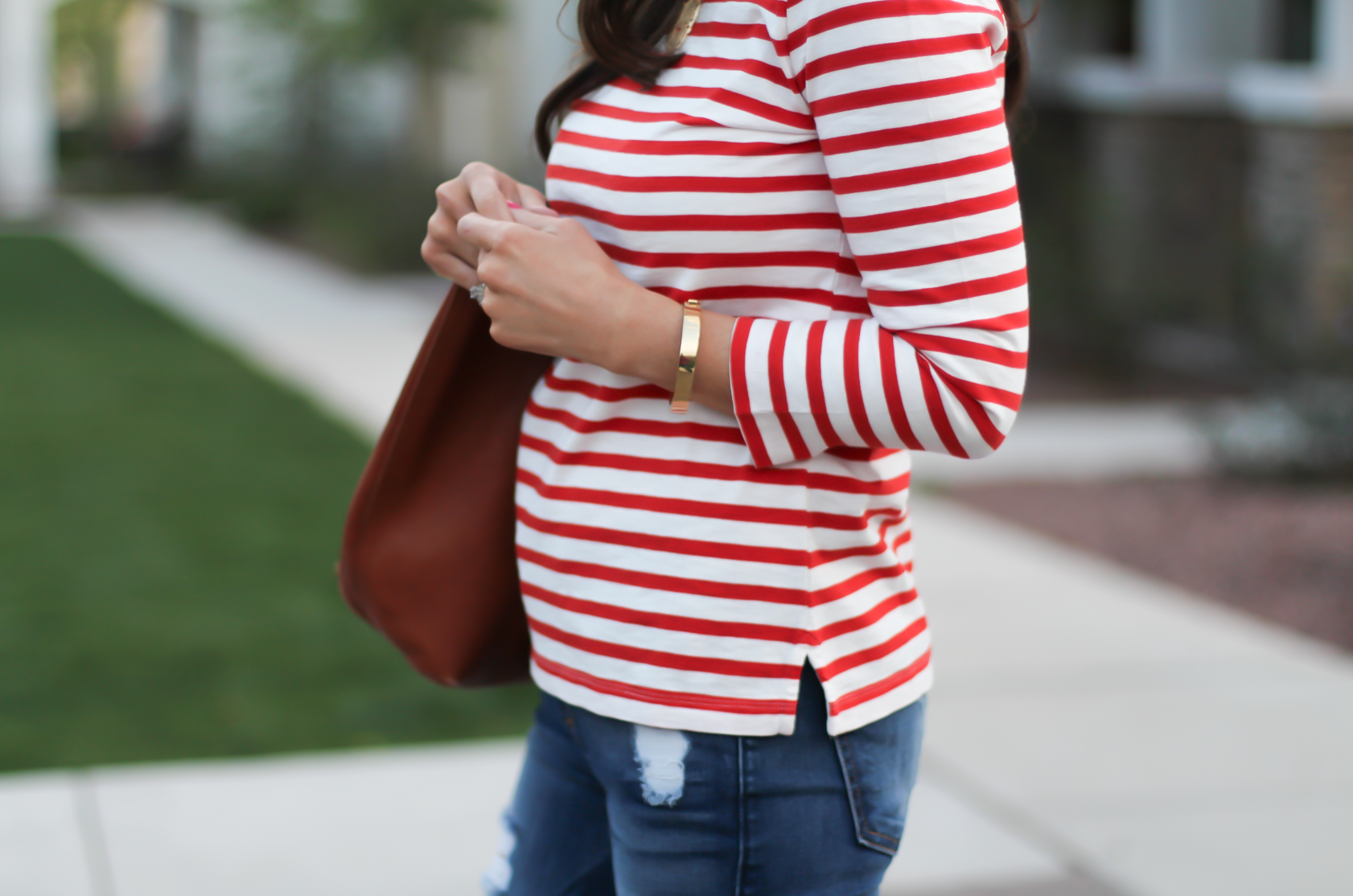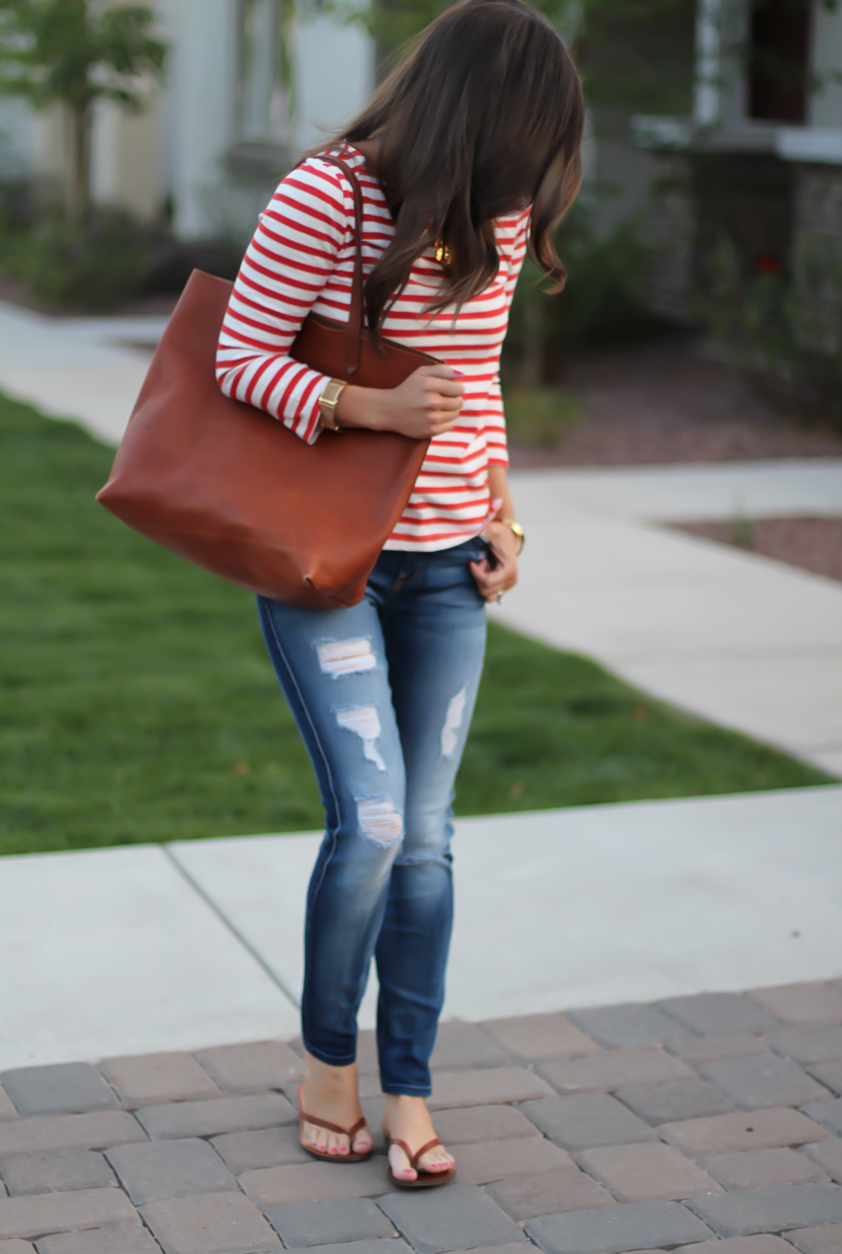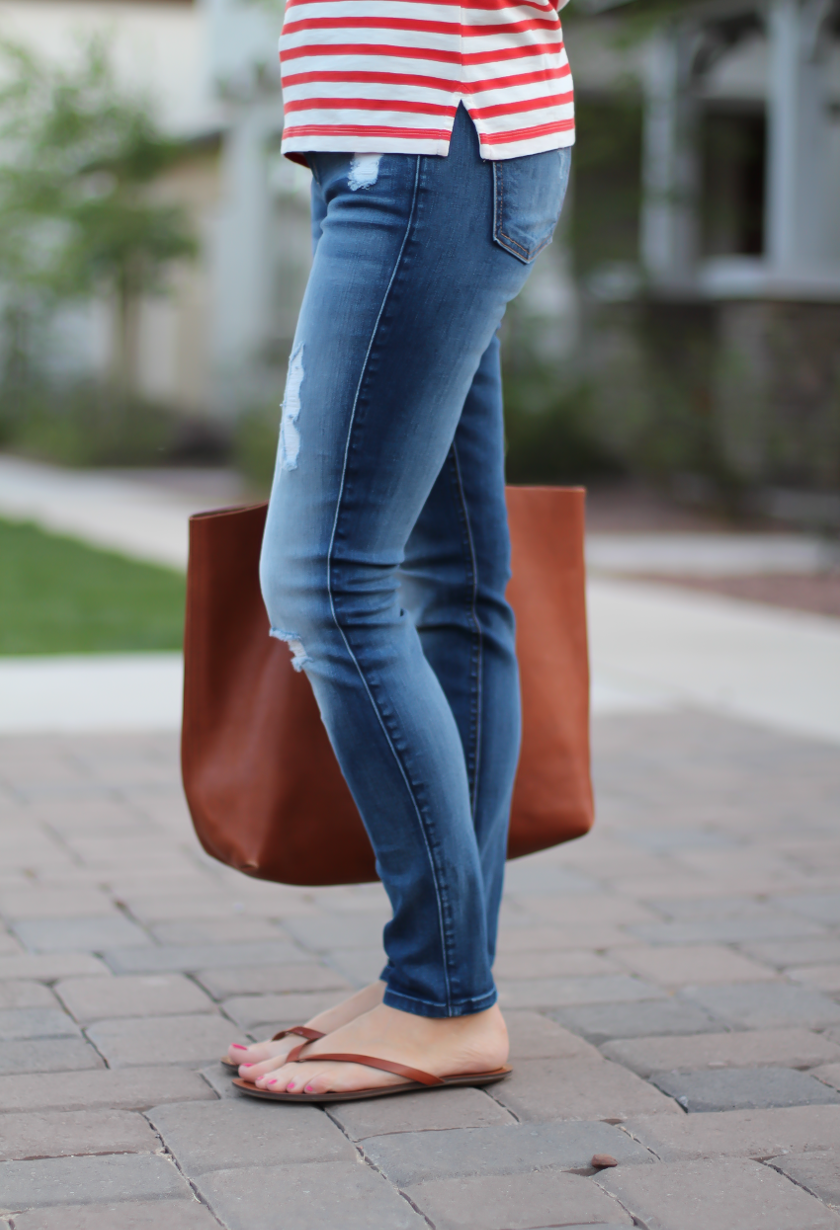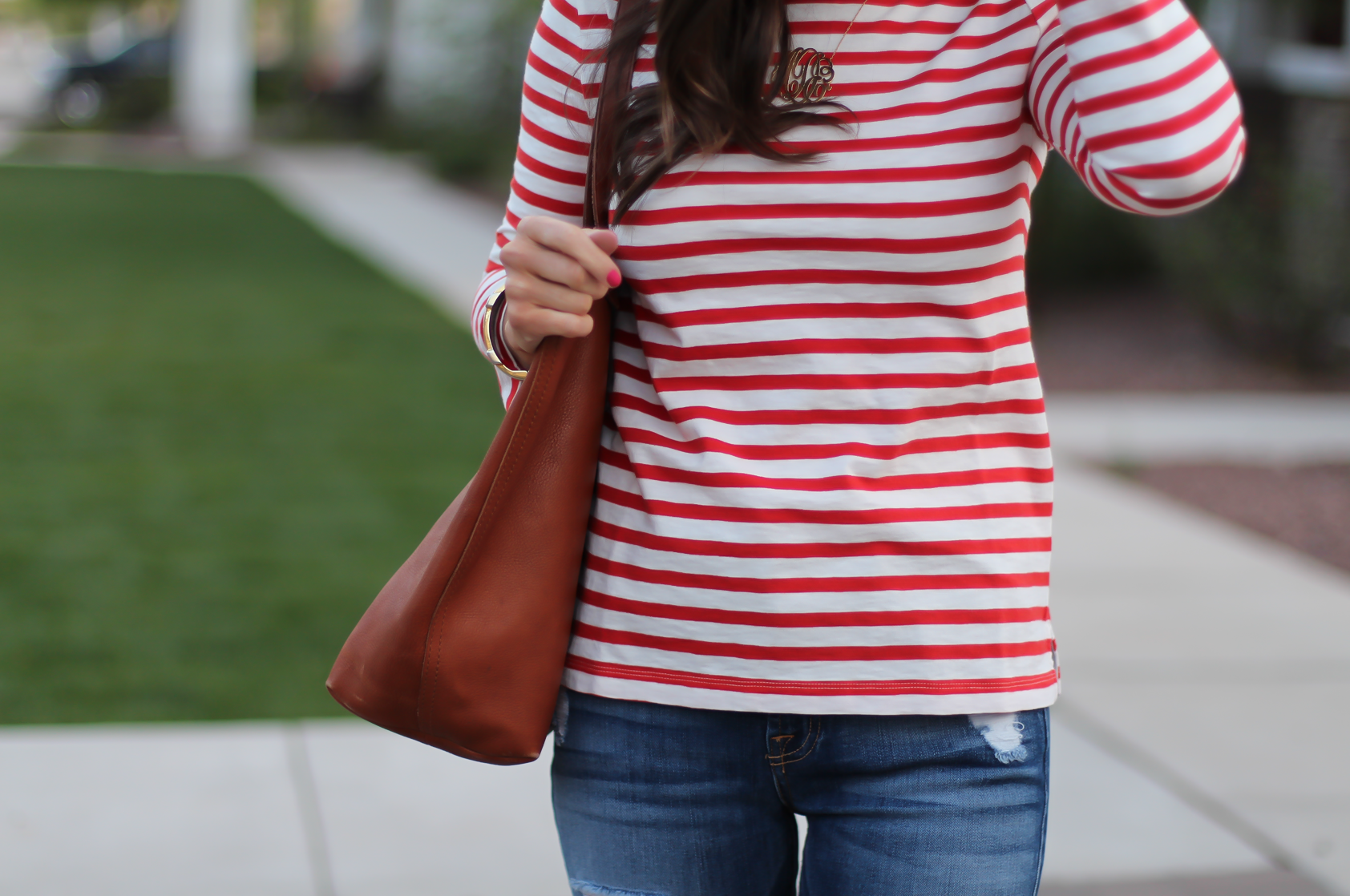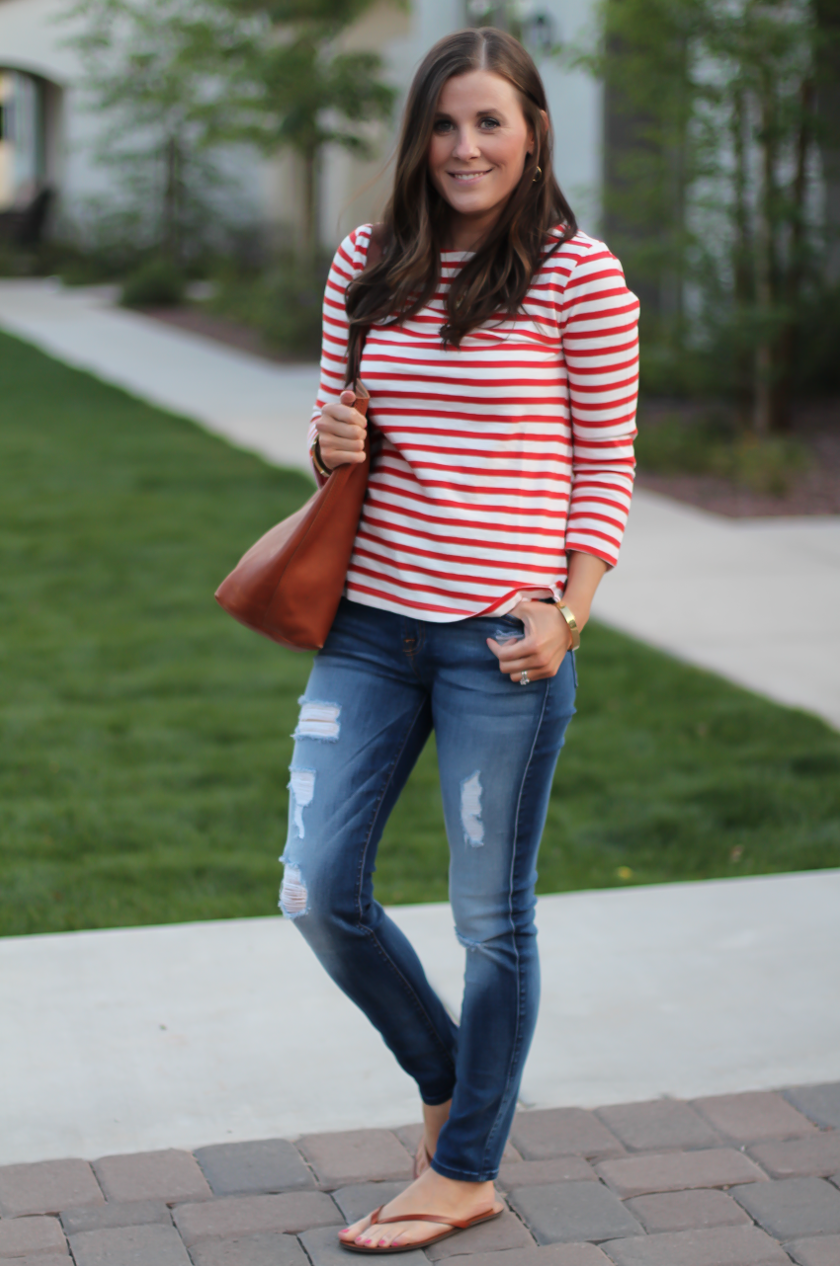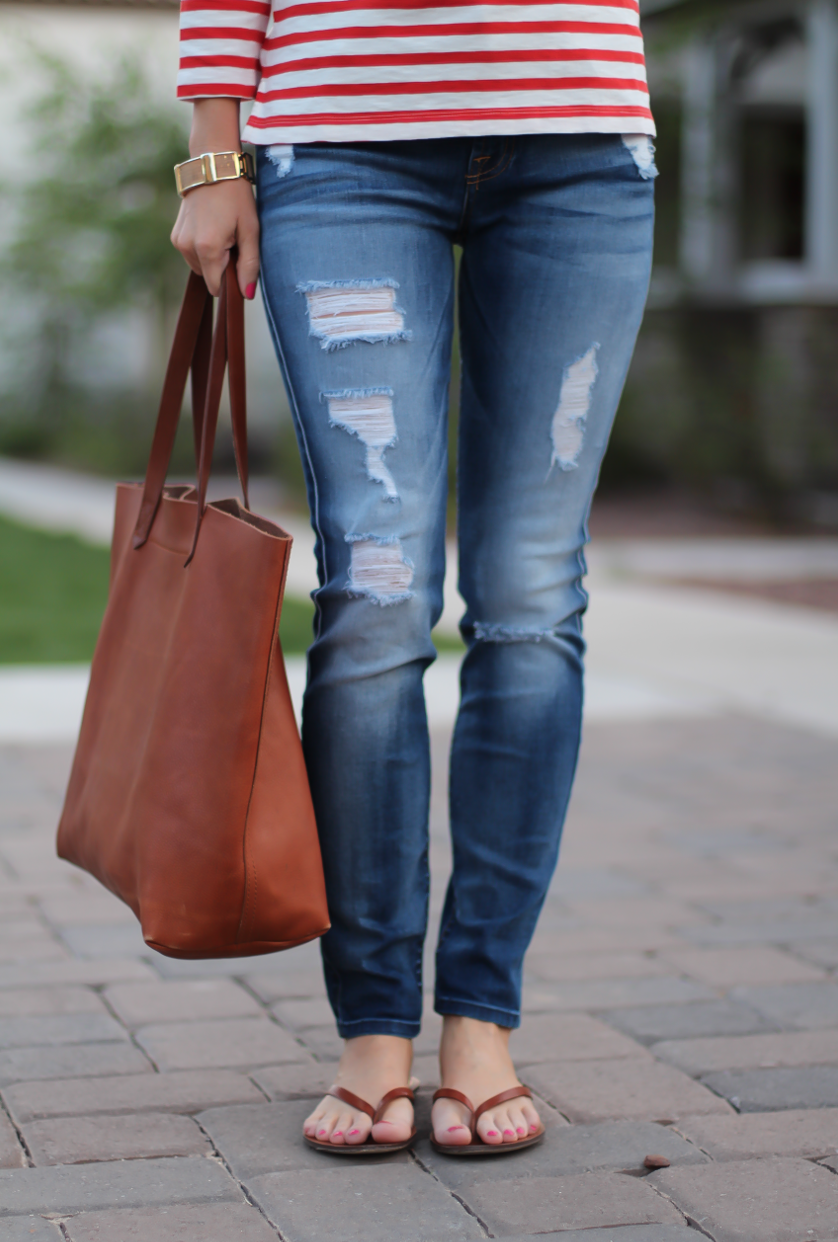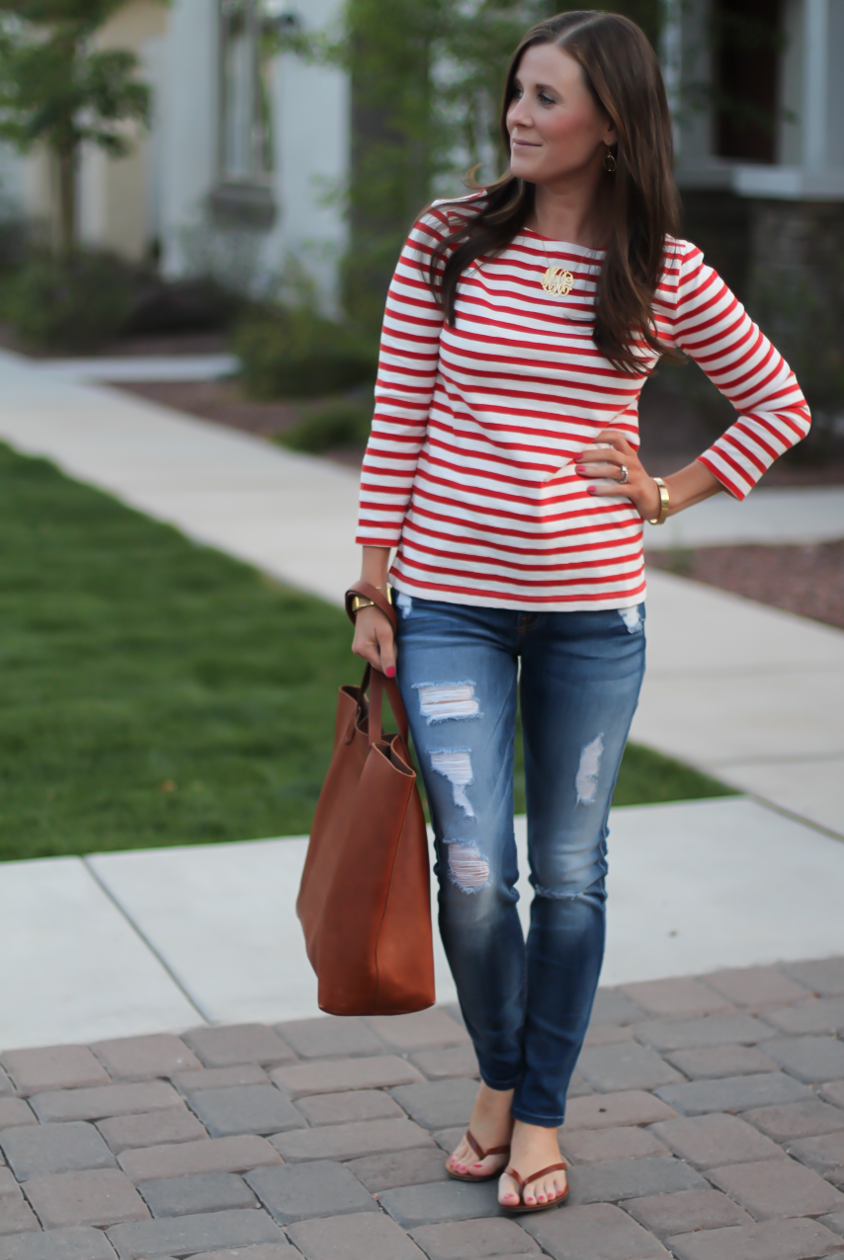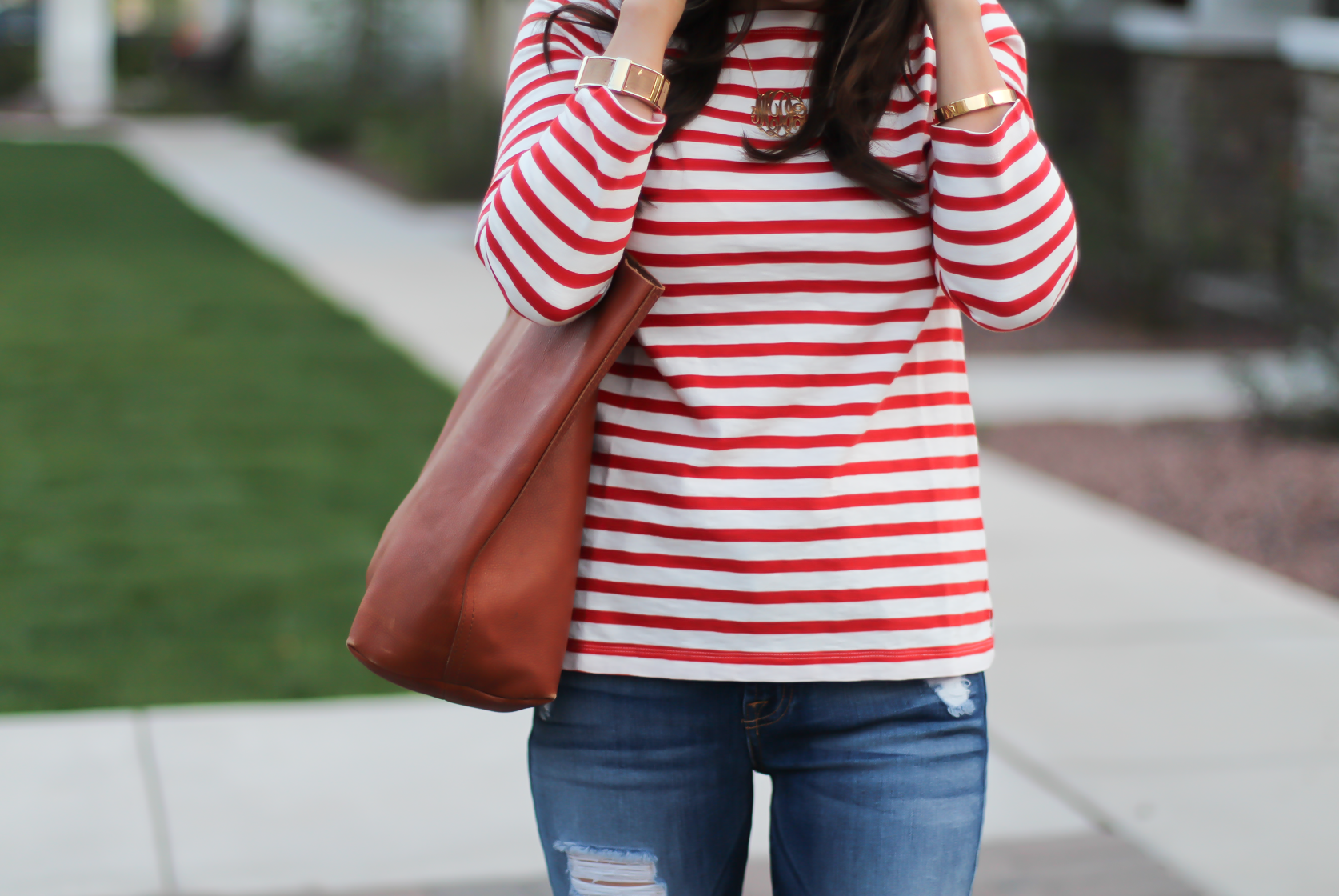 J.Crew : Striped Tee (TTS, I'm wearing an XS)  |  7 for All Mankind : Jeans, try a similar style here  |  J.Crew : Leather Sandals, in gold here  |  Madewell : Tote  |  Jennifer Zeuner : Necklace  |  J.Crew : Bracelet
I'm having a moment with all things pastel right now…  I couldn't resist that pretty pink crossbody bag, either!  #incoming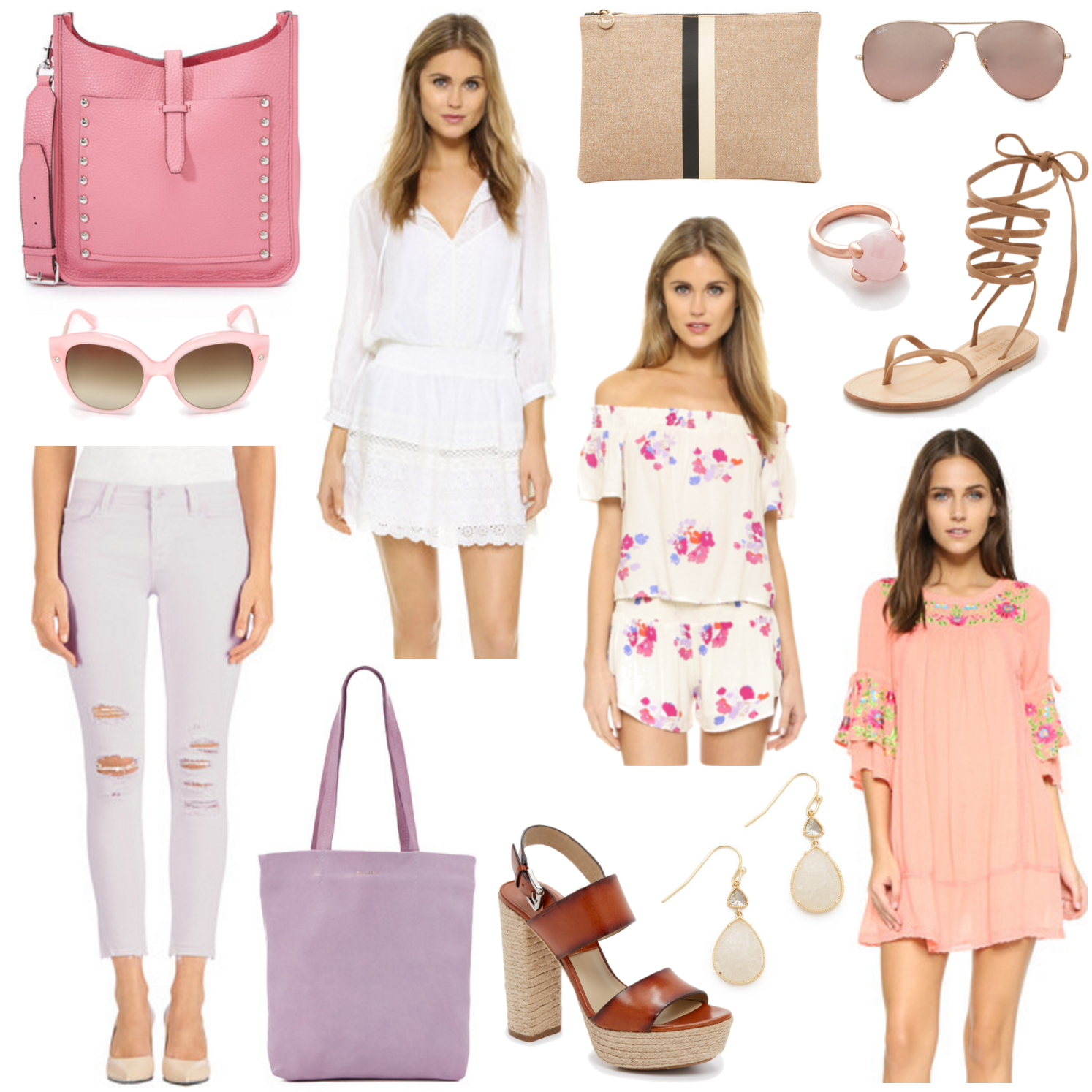 Pink Crossbody Bag (blue, too!)  |  White Eyelet Dress  |  Gold Flat Clutch  |  Ray Bans
Pink Sunglasses (Obsessed!)  |  Floral Off the Shoulder Top (Dress, too!)  |  Pink Ring  |  Gladiator Sandals
Lilac Distressed Jeans (use code "JBFF25" for 25% off your order!)  |  Purple Tote  |  Brown Sandals (So pretty!)  |  Tear Drop Earrings  |  Peach Embroidered Dress (White too, in LOVE!)
One last thing – my favorite white jeans (EVER!!!!) are on a friends and family promotion right now!  They run TTS.  I've lost quite a bit of weight, post Grace, and while I'm usually a 27…lately I've been wearing a 26.  Here's to hoping I can keep that baby weight off even after I'm done nursing her.  😉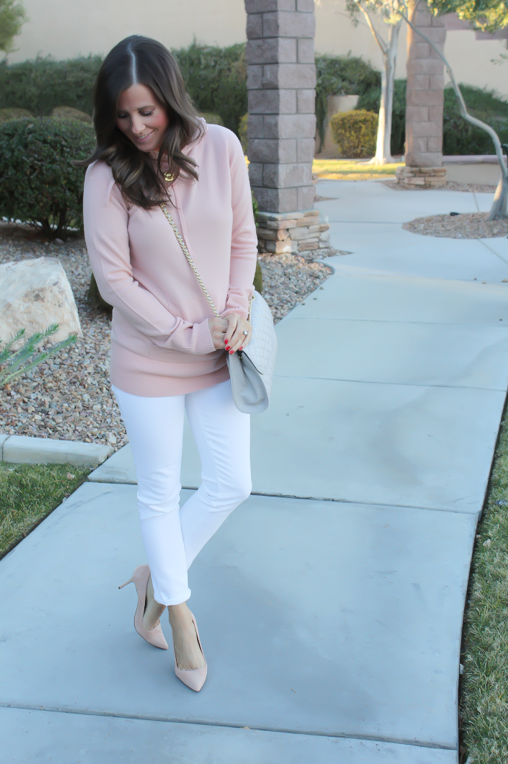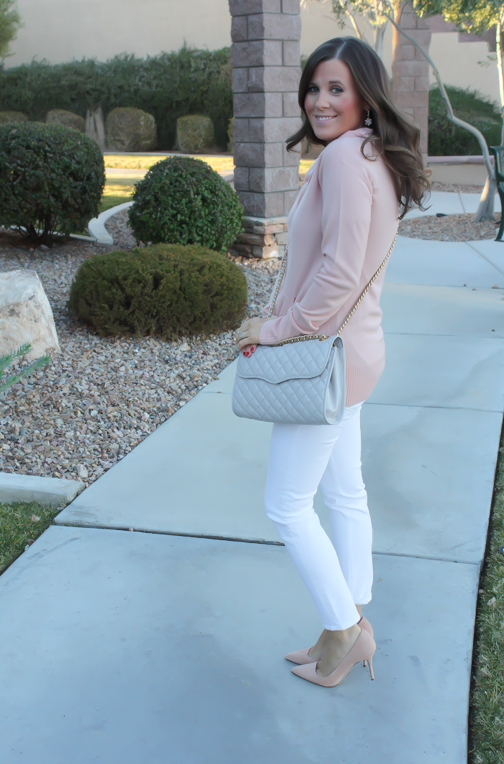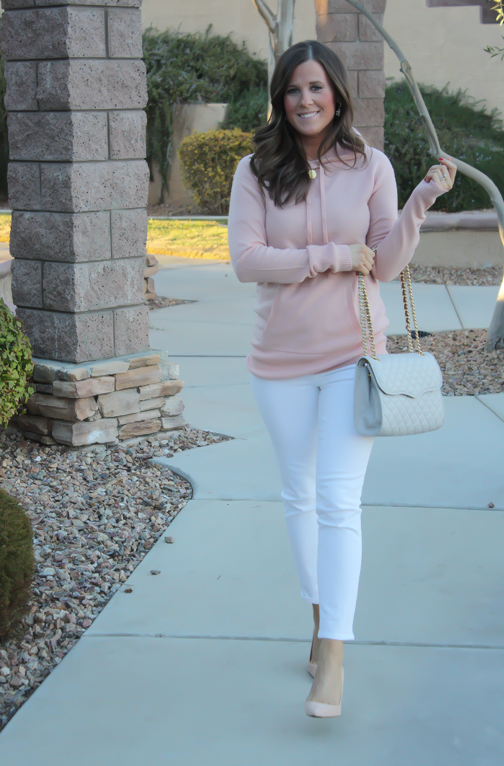 J Brand Cropped Jeans (use code "JBFF25" for 25% off your order!)
View the Original Post HERE