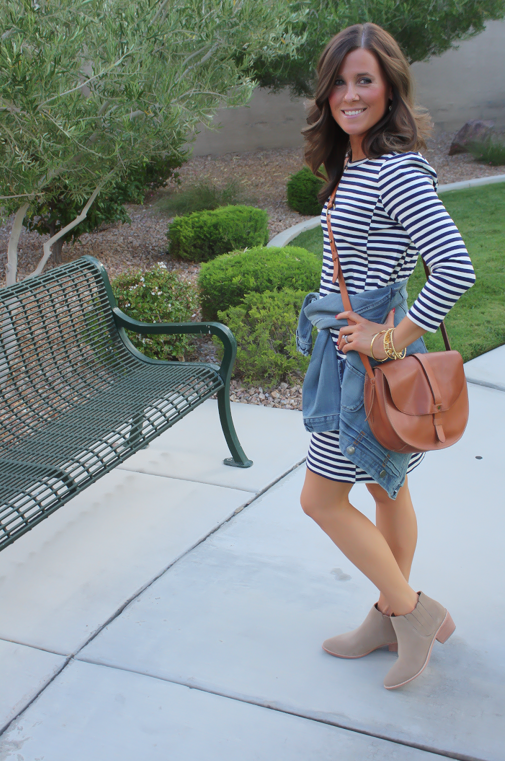 Oh.My.Stars.  Seriously, stop what you're doing right now and order this dress.  I had one of those moments that when I put this dress one, I felt this ridiculous urge to share it with…ANYONE, so, of course I text my two closest girlfriends and demand that they also stop what they were doing and buy this dress.  I mean, what are friends for?!
Phew.  I know I sound 10 shades of crazy right now but I swear, if this dress came in other colors I would buy them all.  ALL of them.  (it does…green and navy.  get that one, too!) 
It's comfortable, it's SO flattering, and the knit is just perfect.  It's got a stretch to it but, again, it's shaped so well that it doesn't hug anywhere it shouldn't hug.
Buy it.  Do it now.  
AND, you're welcome!
Oh – wait.  How much are we loving this new waist-tying trend?  Clearly I'm a fan.  Little details that make my happy, right?  Right.
Have a great day!
J.Crew Factory : Dress  |  J.Crew Factory : Denim Jacket  |  Joie : Booties, similar here  |  Madewell : Saddle Bag (on sale!), or here  |  J.Crew : Bracelets  |  Stella and Dot : Renegade Bracelet  |  J.Crew : Pearl Earrings, try these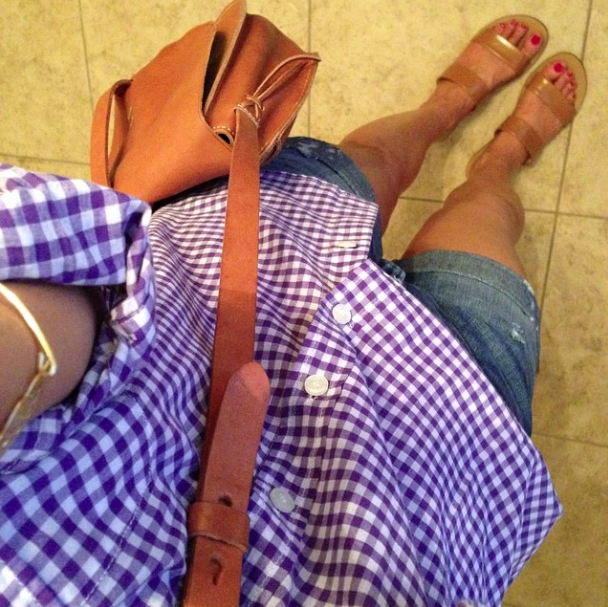 A little Instagram snap shot here…
Because last week, I tell myself..I'm done with the summer stuff…and I bring home THESE sandals.  Cute, right?  I maaaay have bought black, too.  #dontjudge #comfortiskey