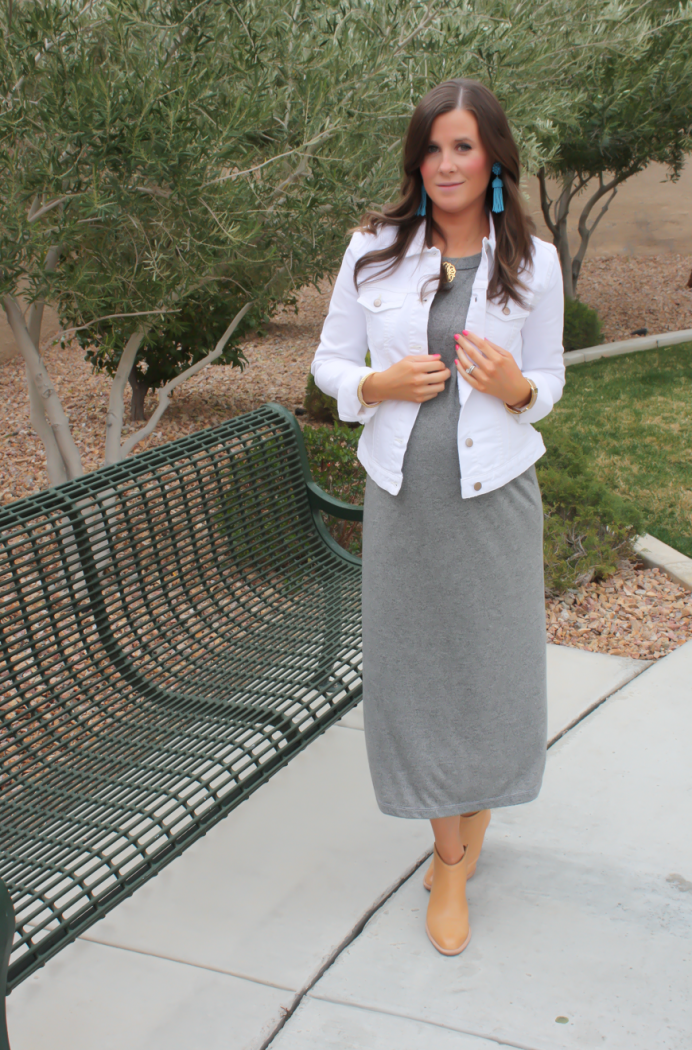 Toggery is making it far too easy for me to dress the bump this week!  Oh my goodness – this dress, though…  This past weekend, when Curt and I took pictures for the week, I put this dress on…and kept it on until I went to bed.  Honest.  My love for anything grey knows no bounds and lately, all I really feel comfortable in is a dress.  I vaguely remember being pregnant with Ava (in 2008!) but I was teaching school full time and I think I was in pregnancy pants form start to finish.  Living in England didn't offer many opportunities for shorts, skirts, or dresses.  This time around, I'm all about the freedom to move.  I mean, the belly band is great and all but really, pregnant or not, does anything really compare to a comfortable midi dress?
I love the design of this Toggery dress mostly because of it's freedom to move but at always, I don't feel lost in the overall shape.  Comfort and style combined into one – I love it.  The length is great (I LOVE midi dresses and skirts!) and I love not having to worry that the length is too long and dragging on the ground.  I have been loving these mules so much lately and I will really looking to keep things as neutral as possible so I felt like they were a great fit.  I love tossing a bandeau bra underneath sleeveless dresses because it's just  fun way to add in a pop of color.  Pink, of course!
Thanks for stopping in this week, all!  Have a great weekend!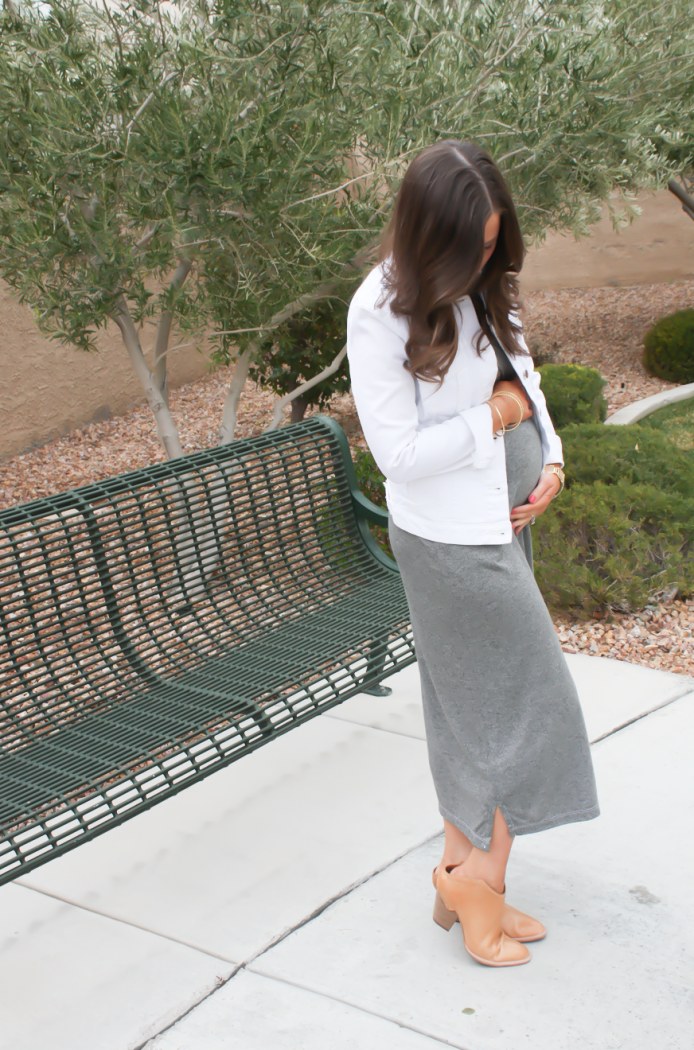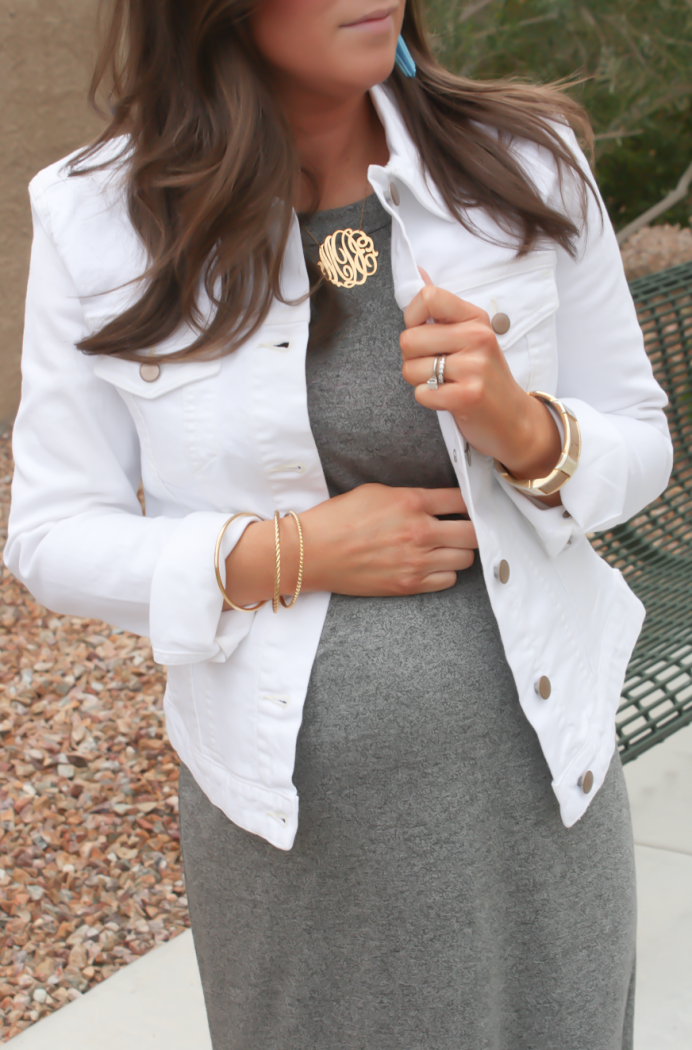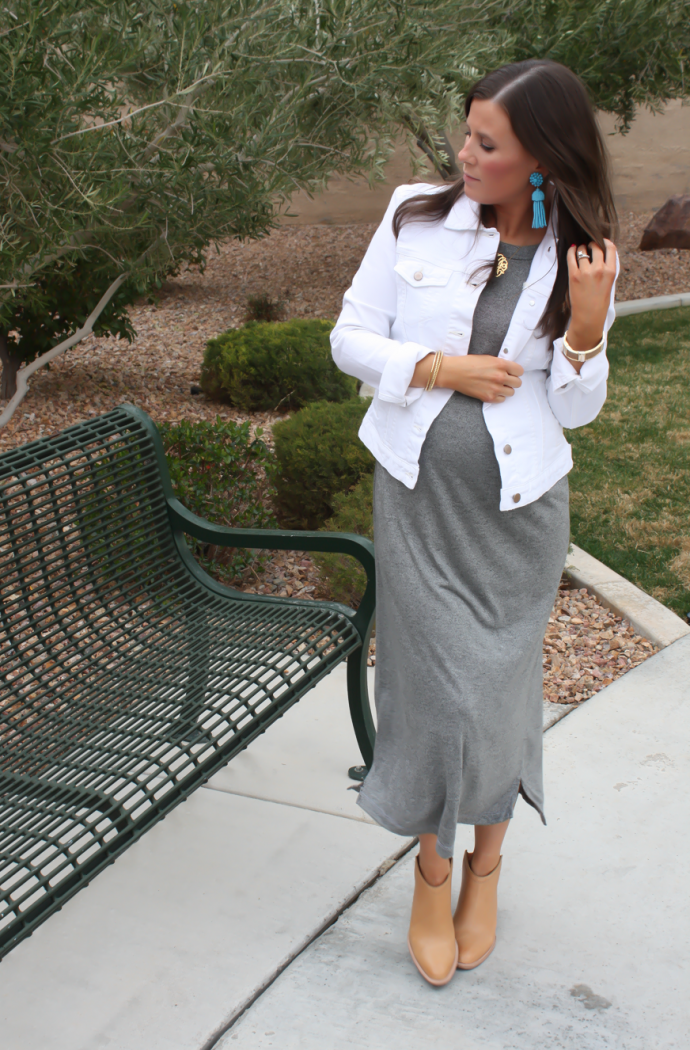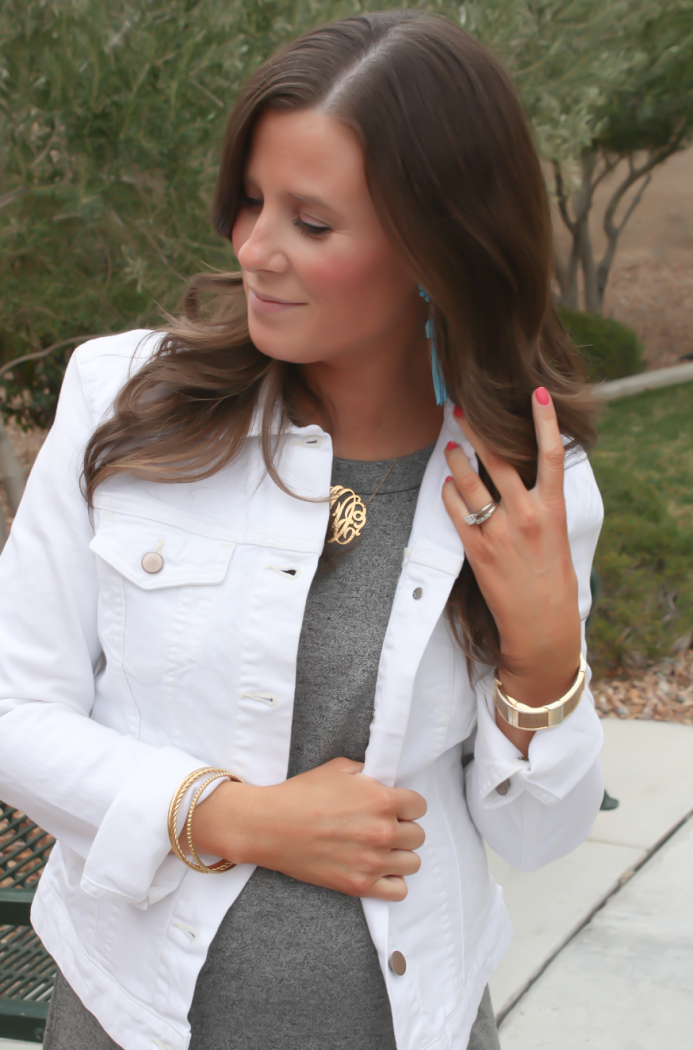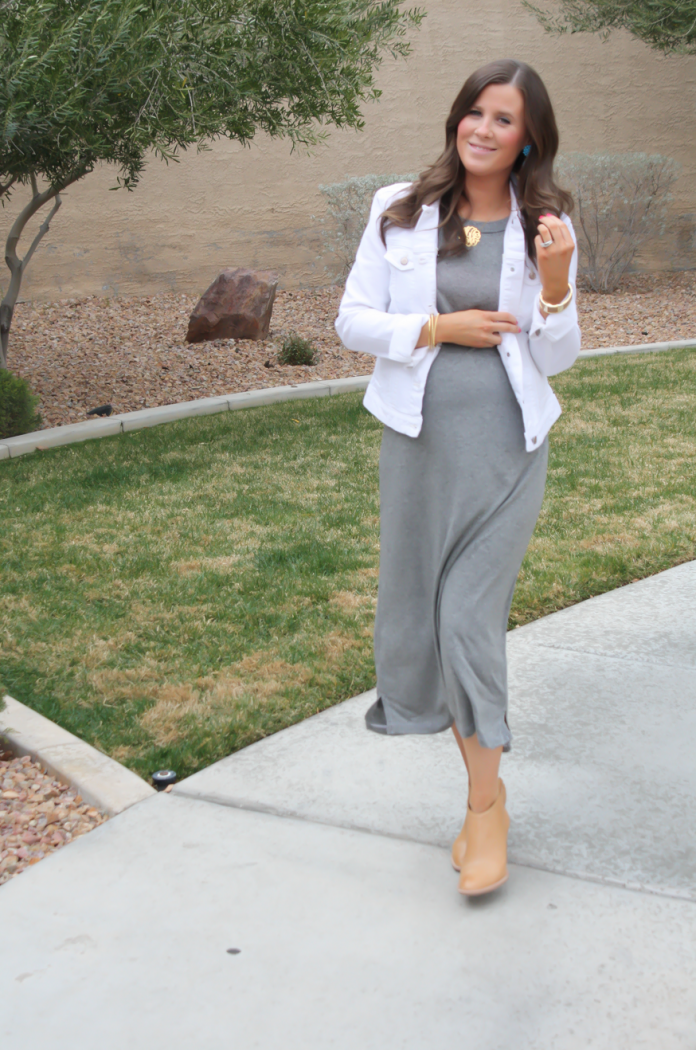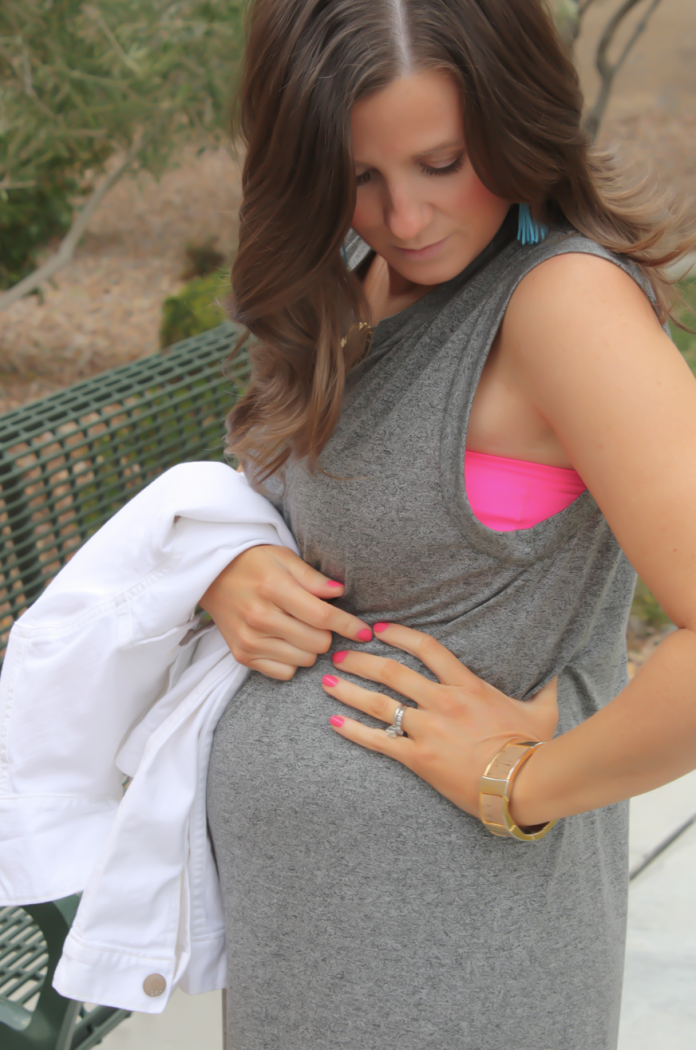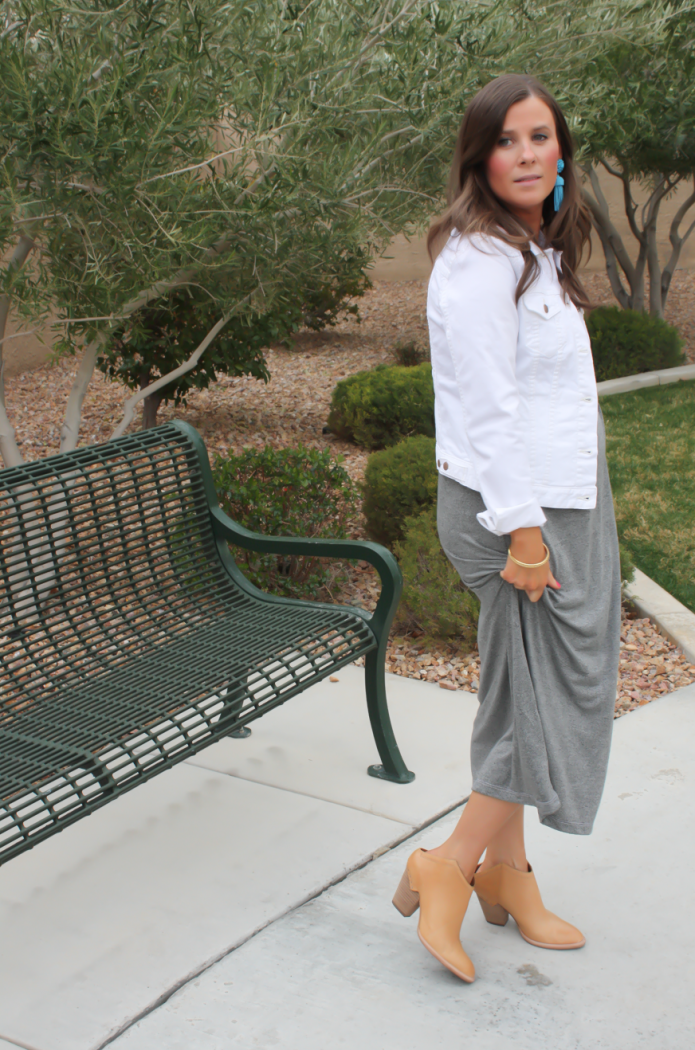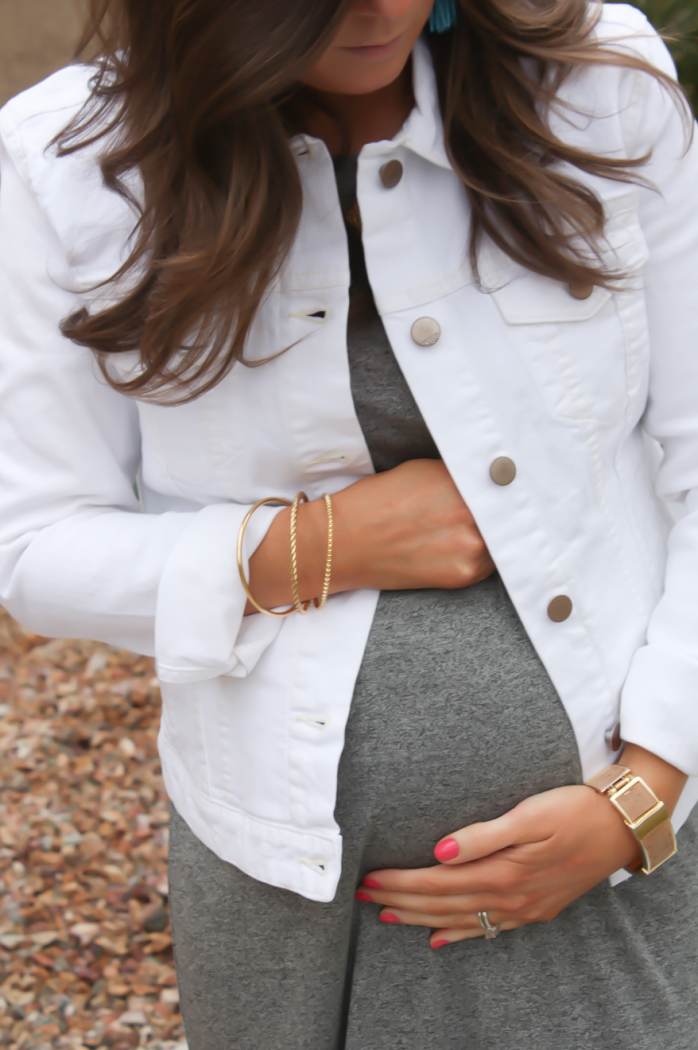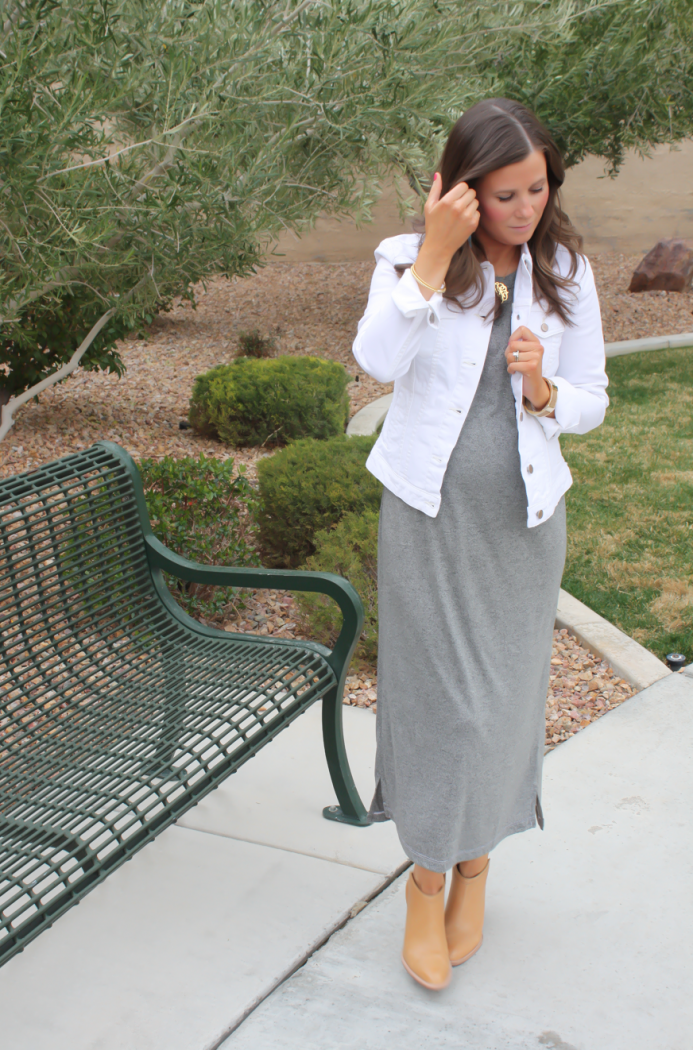 Toggery : Muscle Tee Midi Dress – I'm wearing a size Small (c/o) Use the code "BLOGLOVE15" for 15% off your order! |  Gap : Denim Jacket  |  Dolce Vita : Mules  |  Jennifer Zeuner : Monogram Necklace  |  Lisi Lerch : Tassel Earrings, here
Last summer, I shared Toggery's super-cute and relaxed tunic that I couldn't' resist popping in today's post, too.  Wear this as a cover up or as a casual dress and be cool and comfortable all the live long day…  #trust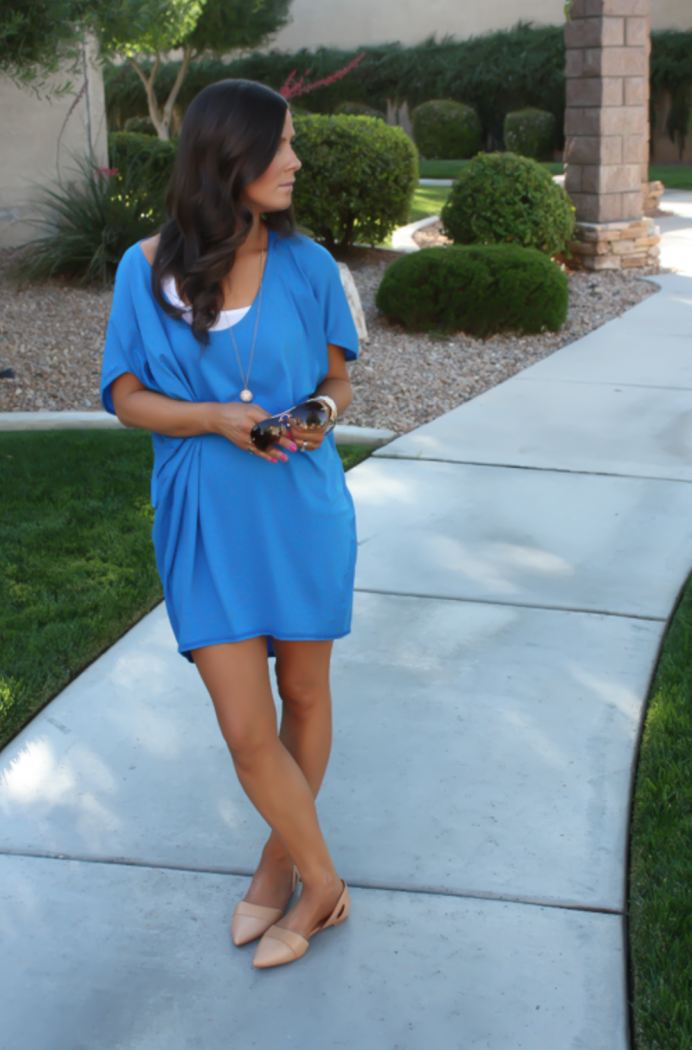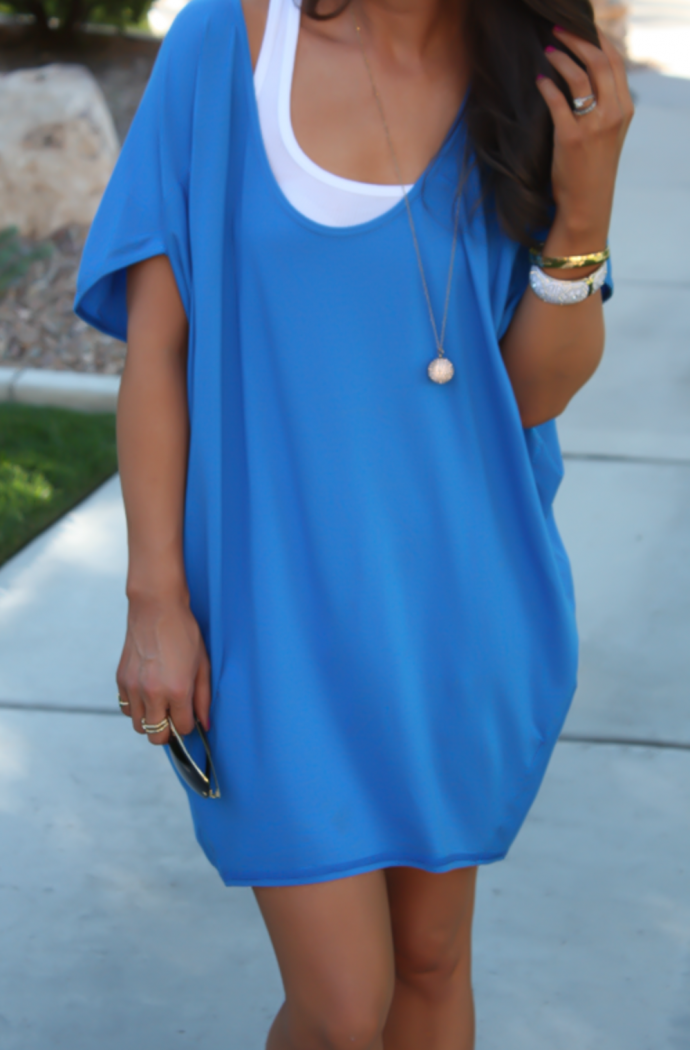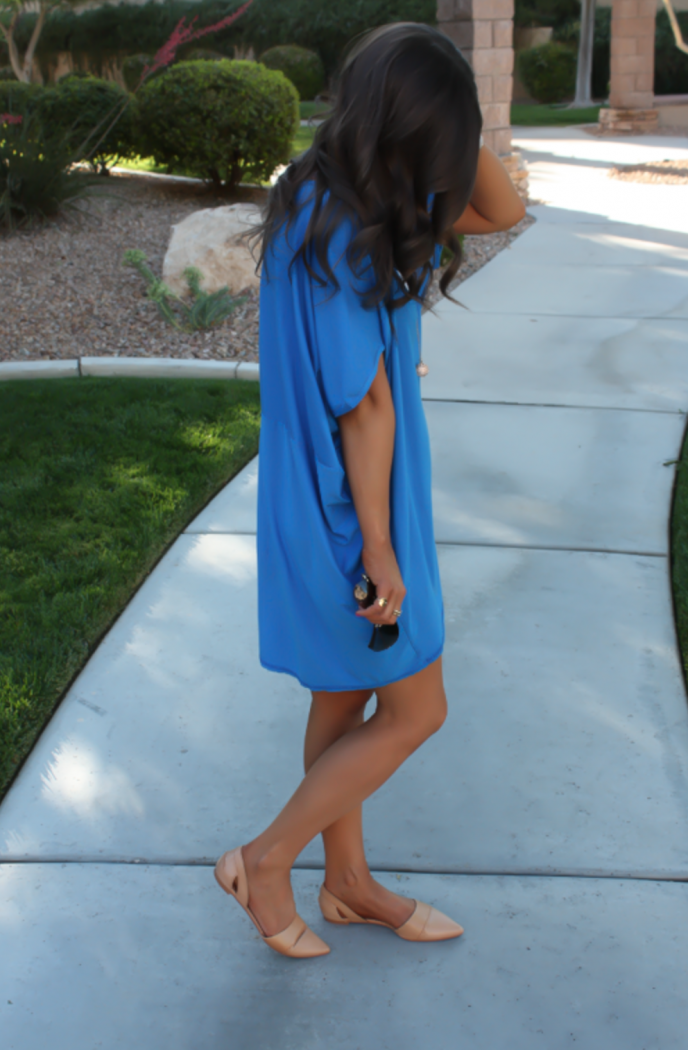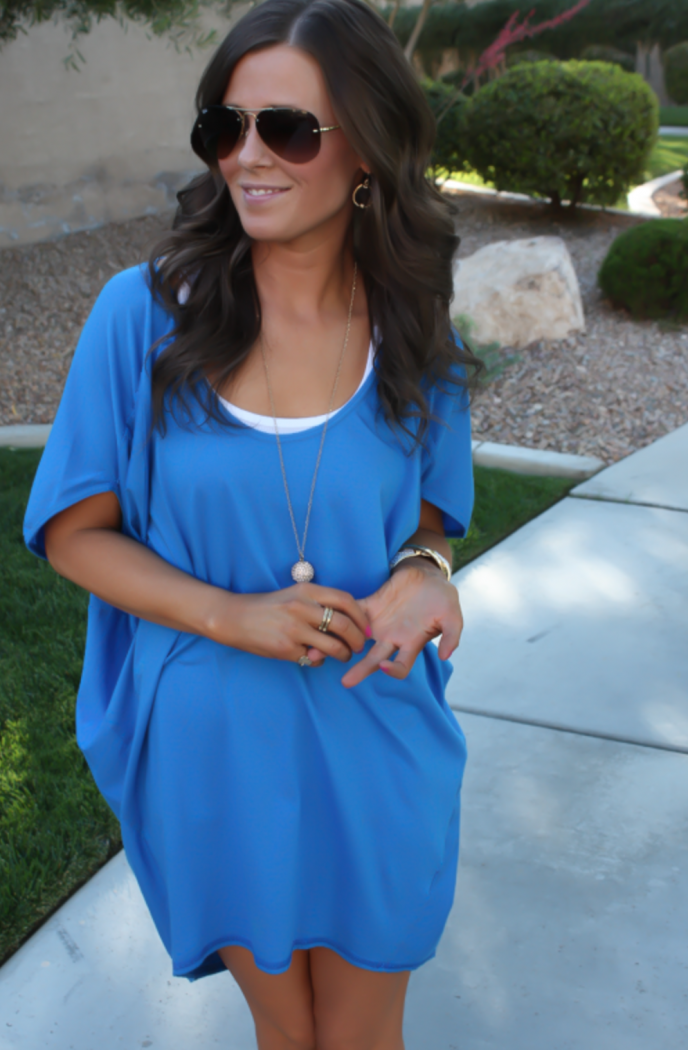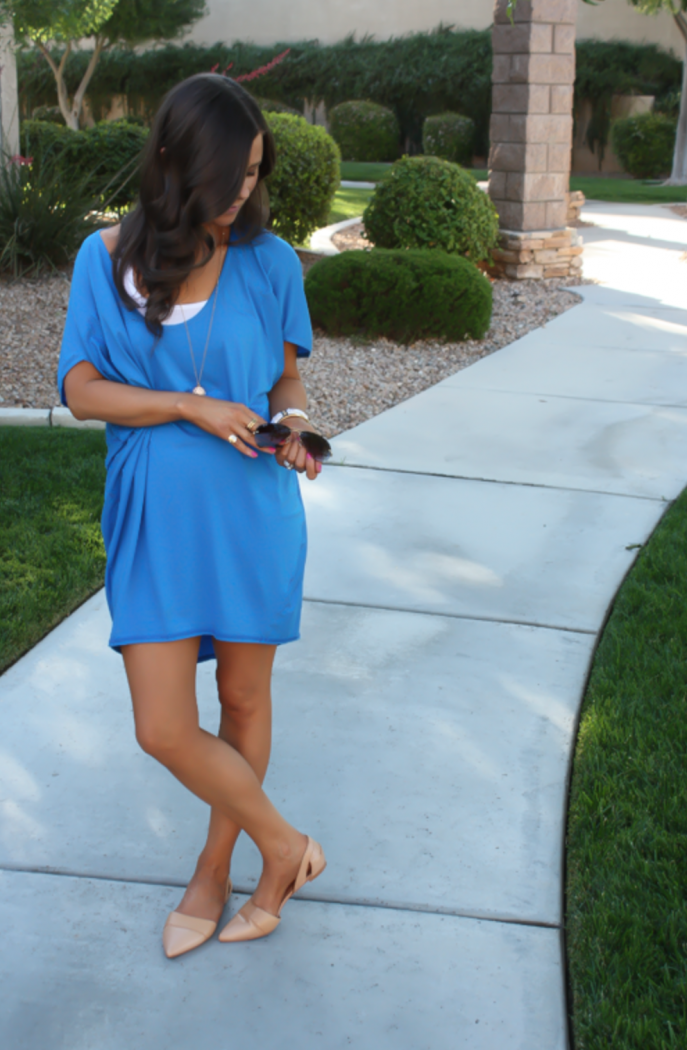 Toggery Tunic (c/o) – I'm wearing a size X-Small
Original Post HERE