I've fallen head over heels in love with Tory Burch's spring and summer line this year.  I'm particularly loving their swim cover-ups which are going to be on constant rotation this summer when we're doing everything we possibly can to try and stay cool!  How pretty is that printed caftan?  Or, that adorable navy and red embroidered dress would be perfect for our trips to the shore where you're looking to take your bathing suit up to the boardwalk for some lunch.  Oh, and can we please just obsess over the shoes?  We all know how I feel about the shoes!!!  #grabbyhands
Between the chain link straw bag, the rich navy and red combos, and the oversized tortoise cuff…I'm not quite sure where to even start.
Oh wait.  Yes I do.  I'll take one of everything, please and thank you.
Sending warm thoughts your way!  We're one day closer to summertime…and the livin' is easy….
Have a great day!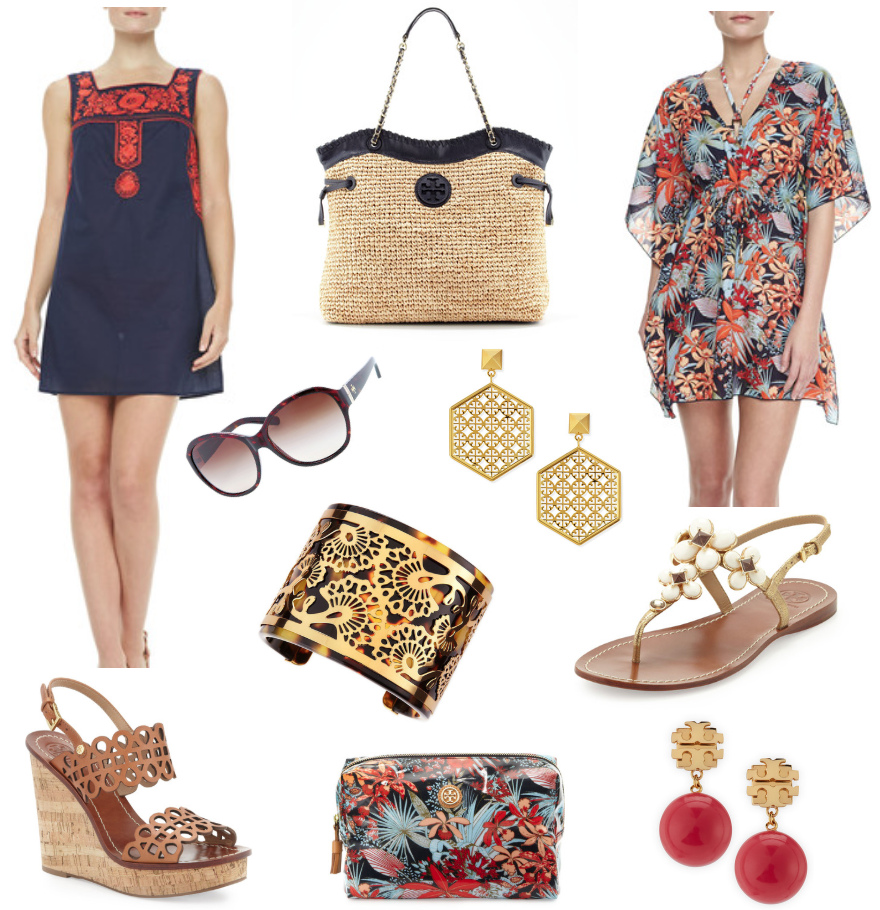 Navy and Red Embroidered Dress / Chain Link Straw Bag / Printed Caftan
Sunglasses / Gold Hexagon Earrings / Tortoise Cuff / Embellished Sandal
Laser Cut Wedge / Printed Cosmetic Case / Red Drop Earrings