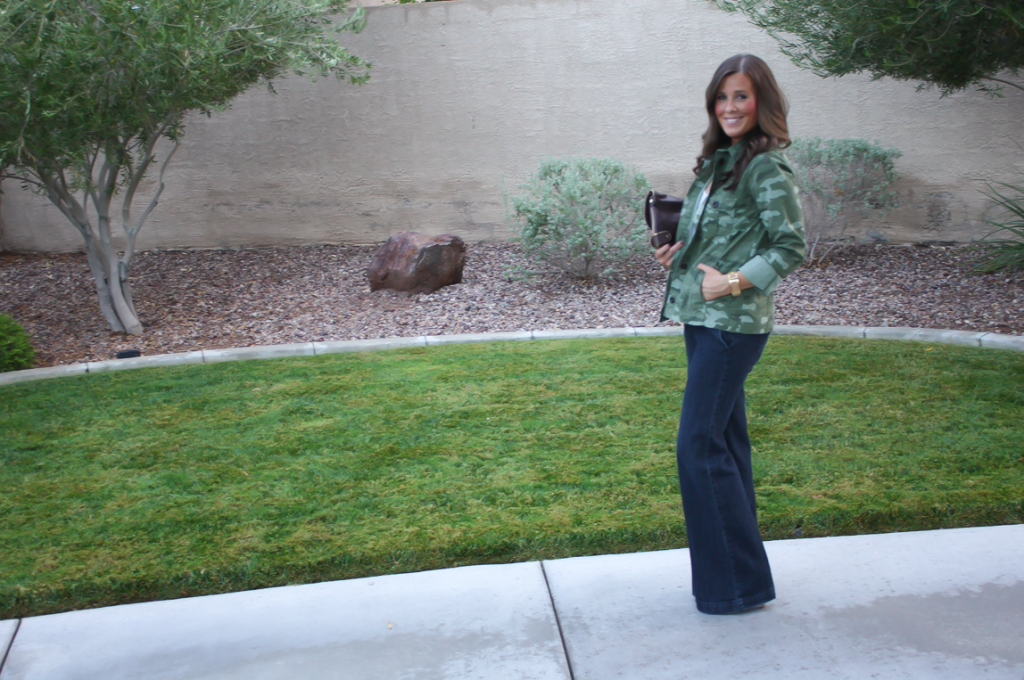 I had so much fun breaking out my favorite flare leg jeans this past weekend, that I was inspired to dig up a pair of trouser jeans that I haven't worn in a while!  I stumbled upon these at none other than NY and Co.  Not that there's anything wrong with this store, I just usually buy my work pants for school there (which are the BEST, btw… um, hello, machine washable! #win) and head on home.
They are fairly fitted in the backside and legs, which is nice, and then keep a pretty wide leg all the way down.  For me, they're really flattering in that the entire mid-section/thigh area is made to be the slimmest part of my entire body.  Pretty sure there's nothin' wrong with that!
I'm kind of on a camo kick right now so given the chance to pull out this jacket, I jumped on it.
Who else is loving a fuller leg denim right now?!  I'm on the hunt for the perfect pair…  Stay tuned!
Thanks for checking in today, readers!  Happy Friday Eve!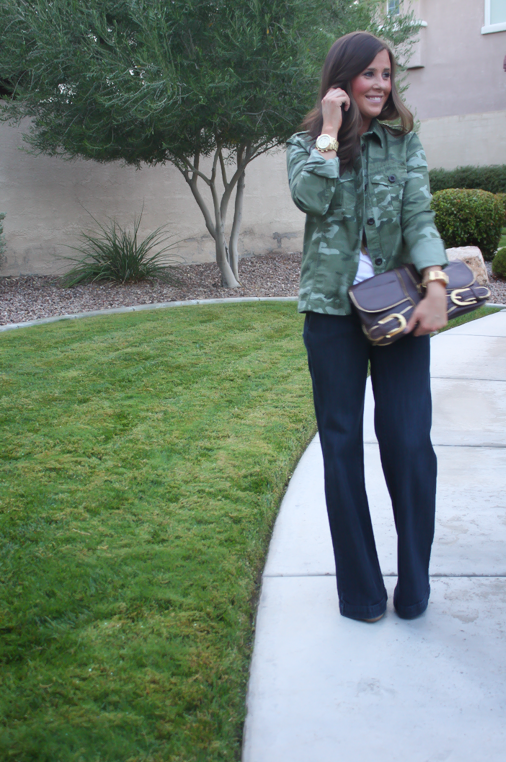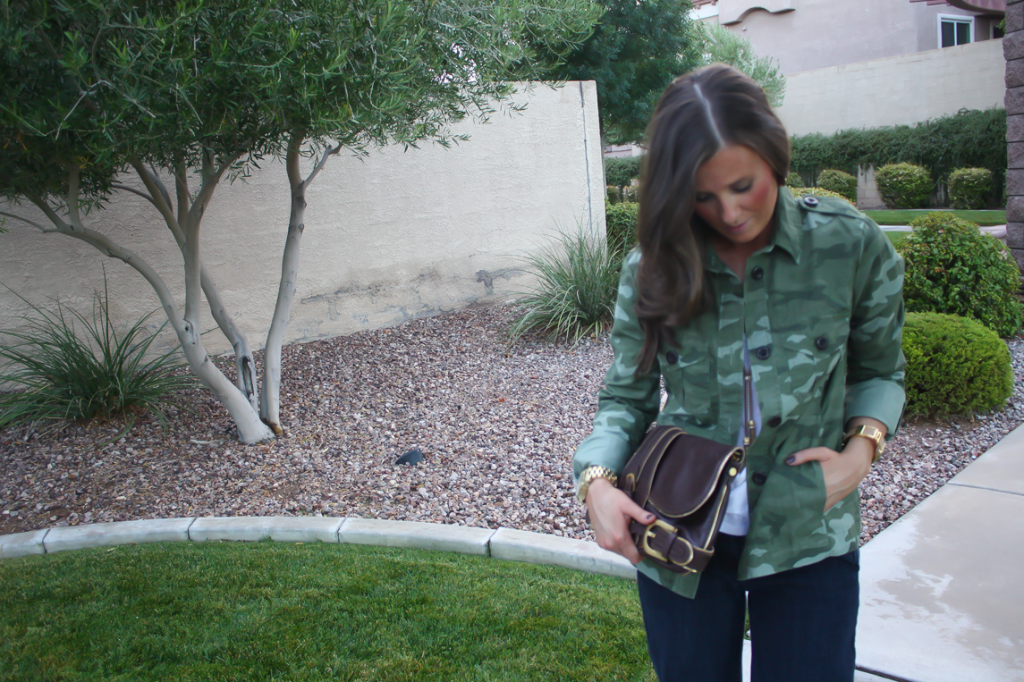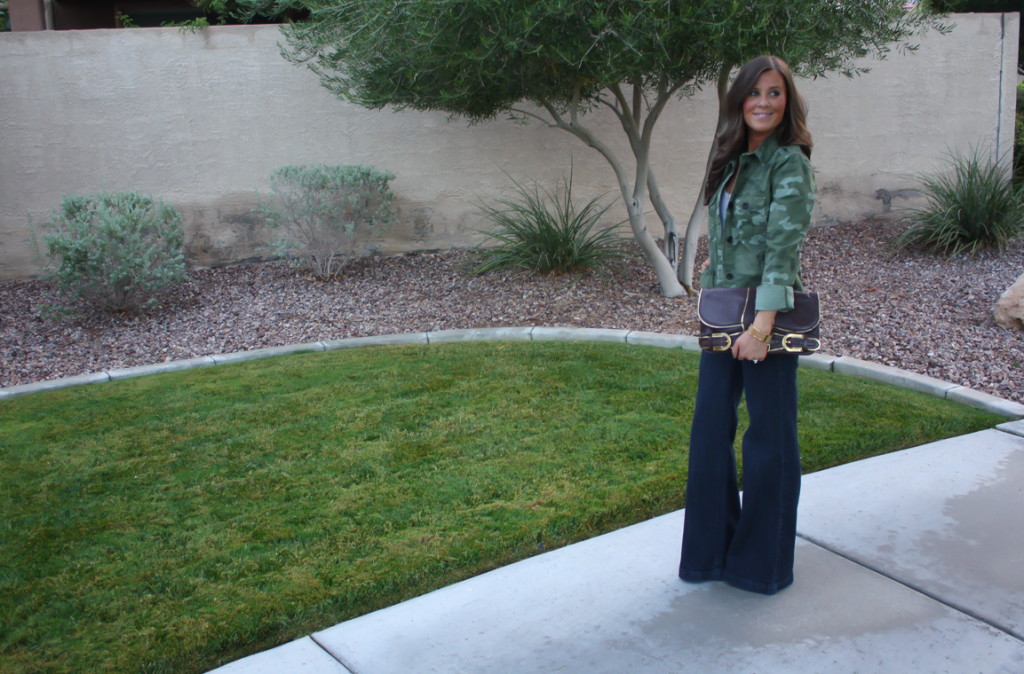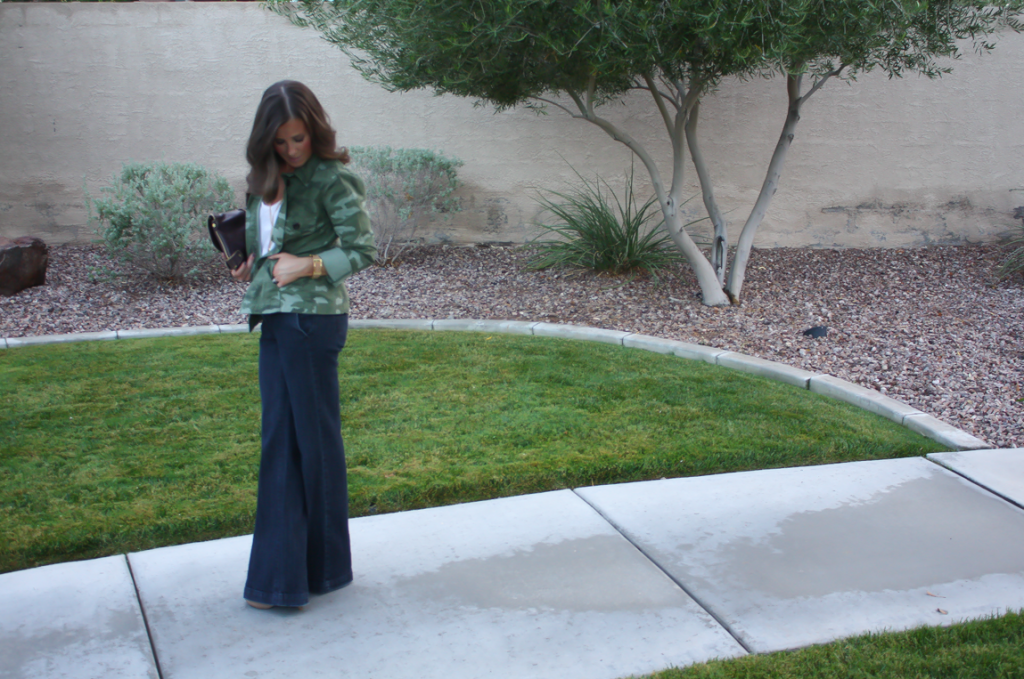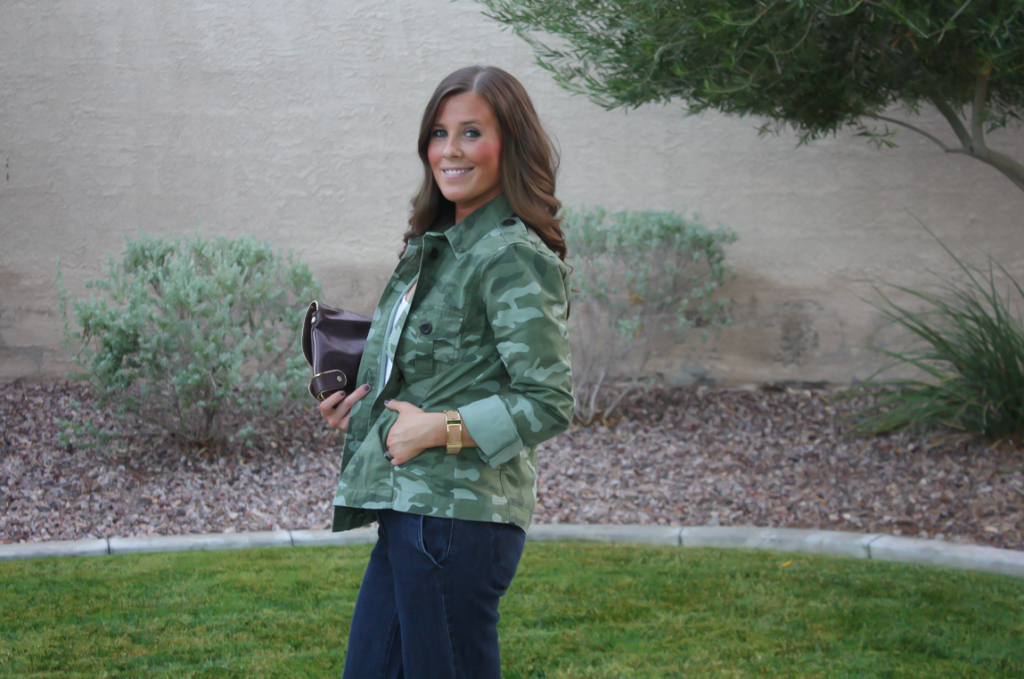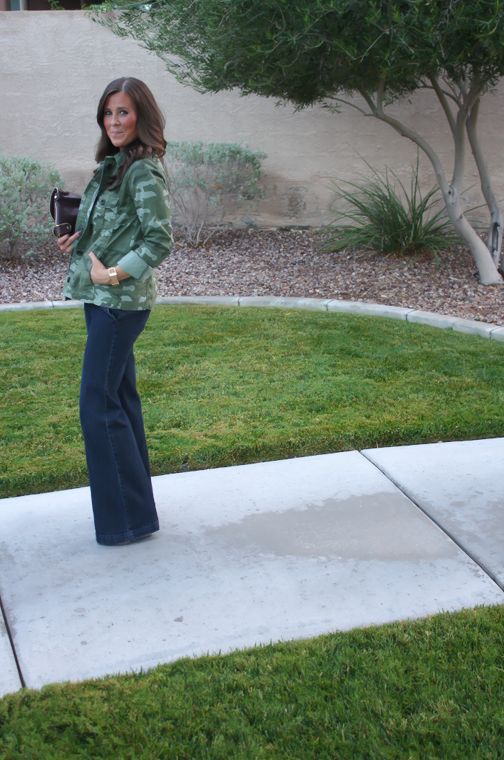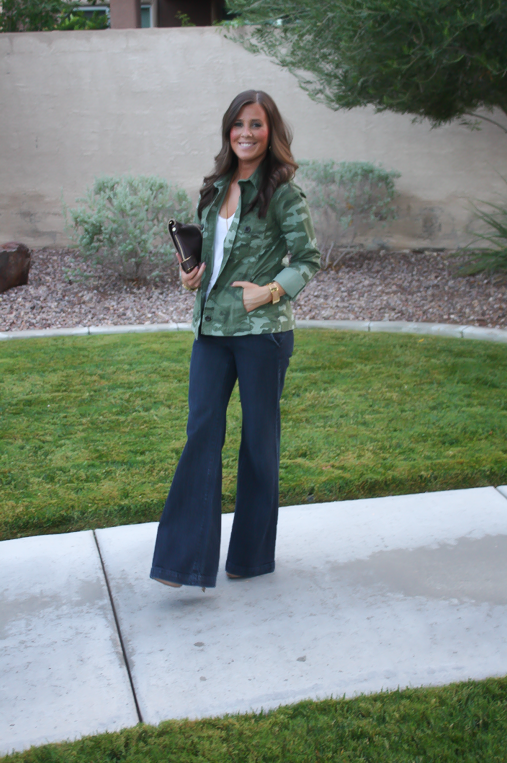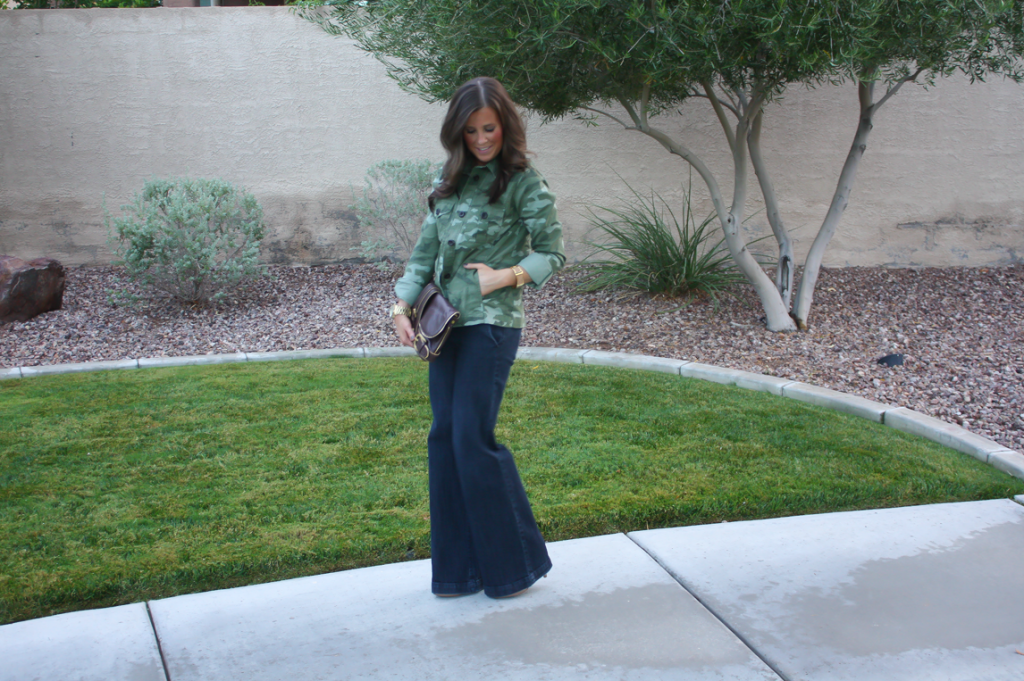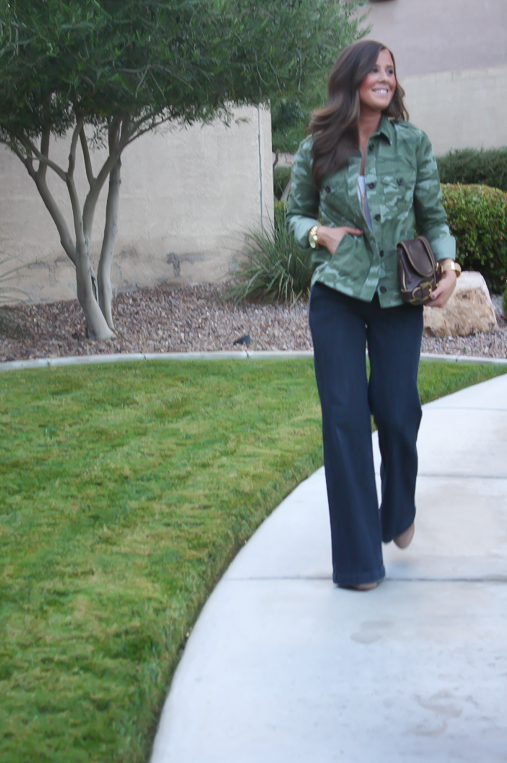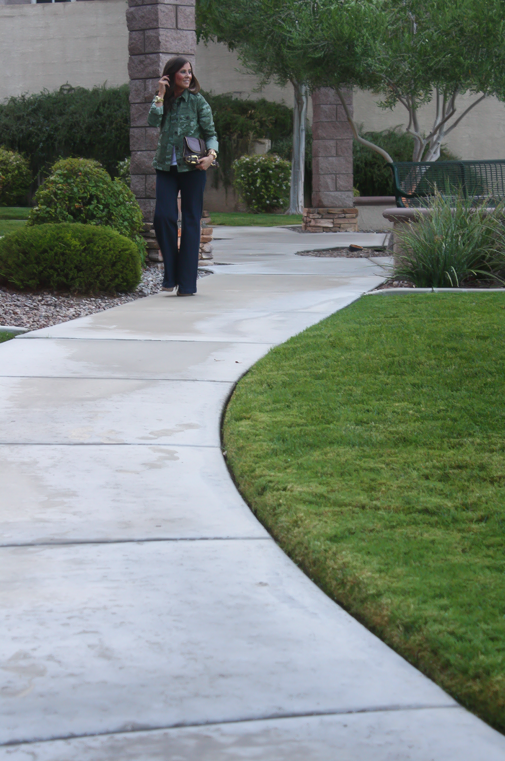 NY&Co Jeans, similar here, here, here / Gap Camo Jacket, similar here, here, here / White Vintage Tank / Jimmy Choo troy Clutch, similar here / Bracelet: J.Crew / Watch