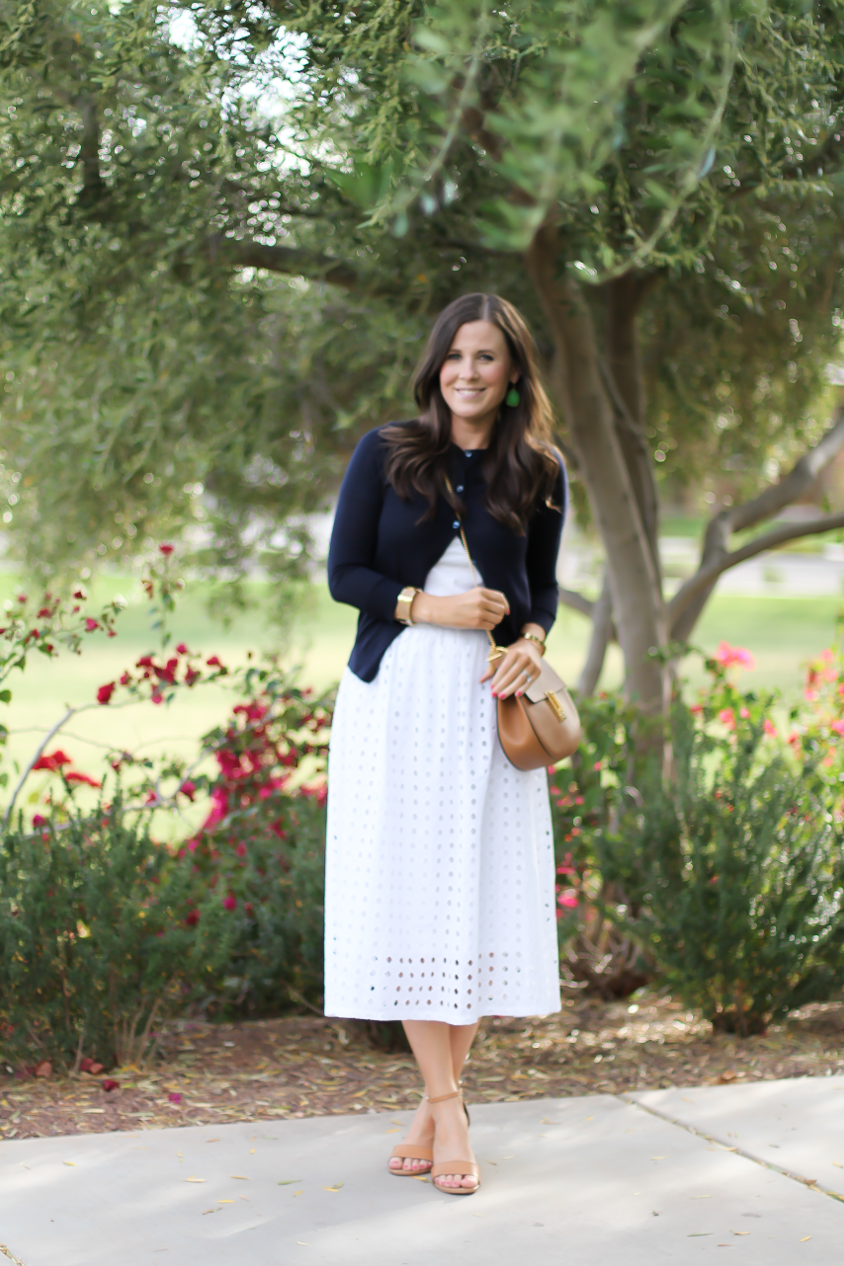 Good morning!  Apologies for the unplanned silence lately.  My sister was visiting and we were soaking up as much family time as possible while she was here.  I was so tired by the time I trekked to bed each night, I never got a chance to sit down at my computer.  No complaints, though!  We probably won't see any more family until we take our yearly summer trip back to the east coast so we didn't want to miss a minute of fun while she was here.  Spring training games, the zoo, hikes, big dinners…it was glorious.  We are so sad to see her leave but always happy to log a few more memories with some of our favorite people.
As for today's post, a white eyelet midi skirt is my love language.  MyWord.  I think what I loved a little more than I probably should, too, is the lining of this skirt.  It's super soft and lightweight which makes it just perfect for spring and summer.  Bright whites, yes please!
Have a great day, everyone!  Stay tuned for some super cute denim shorts that I grabbed recently and will share on my insta later!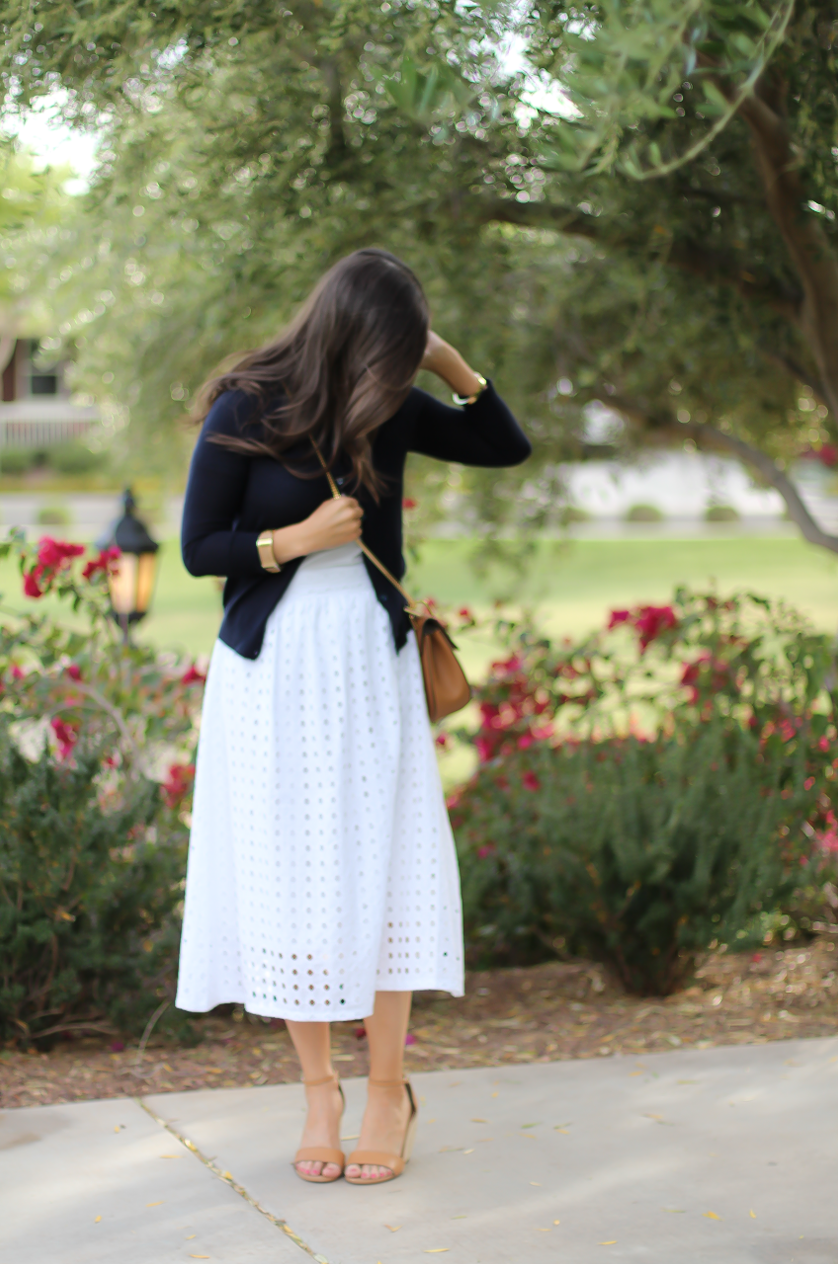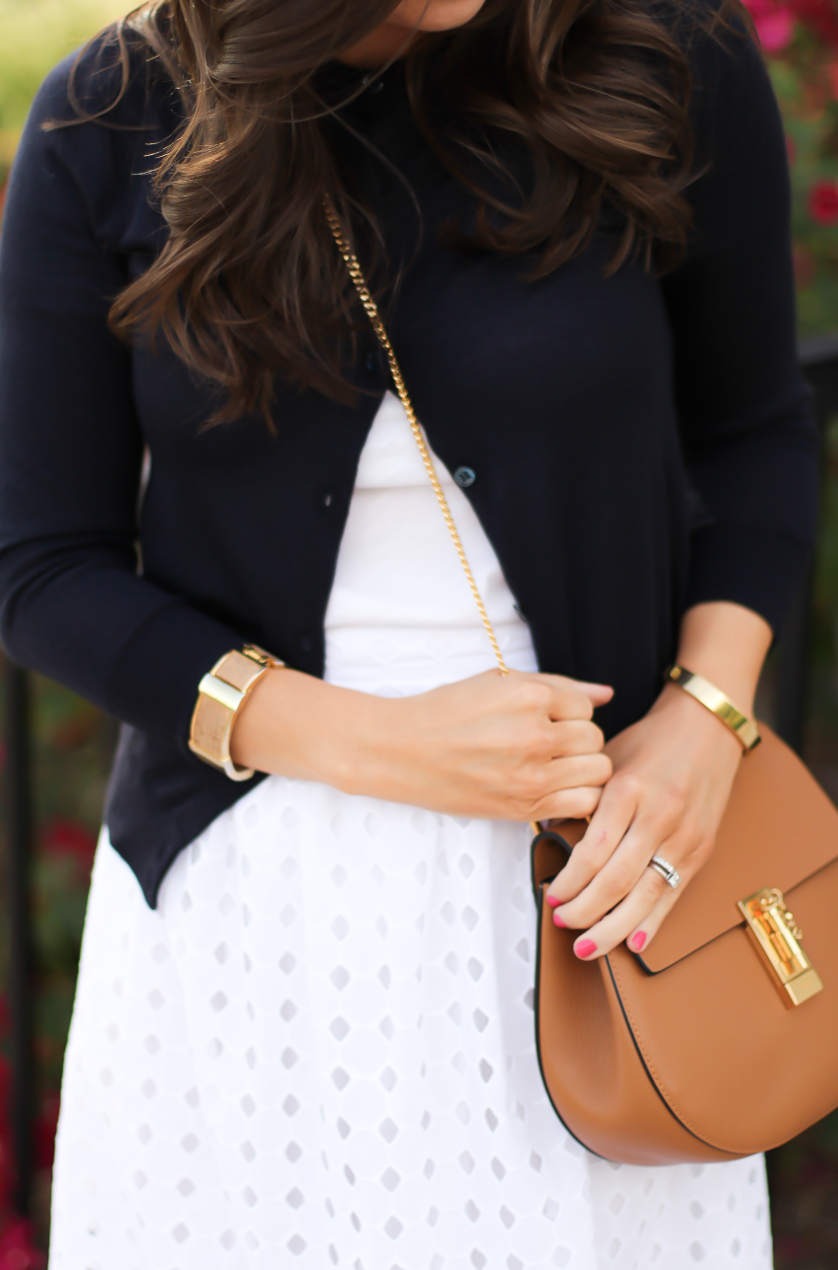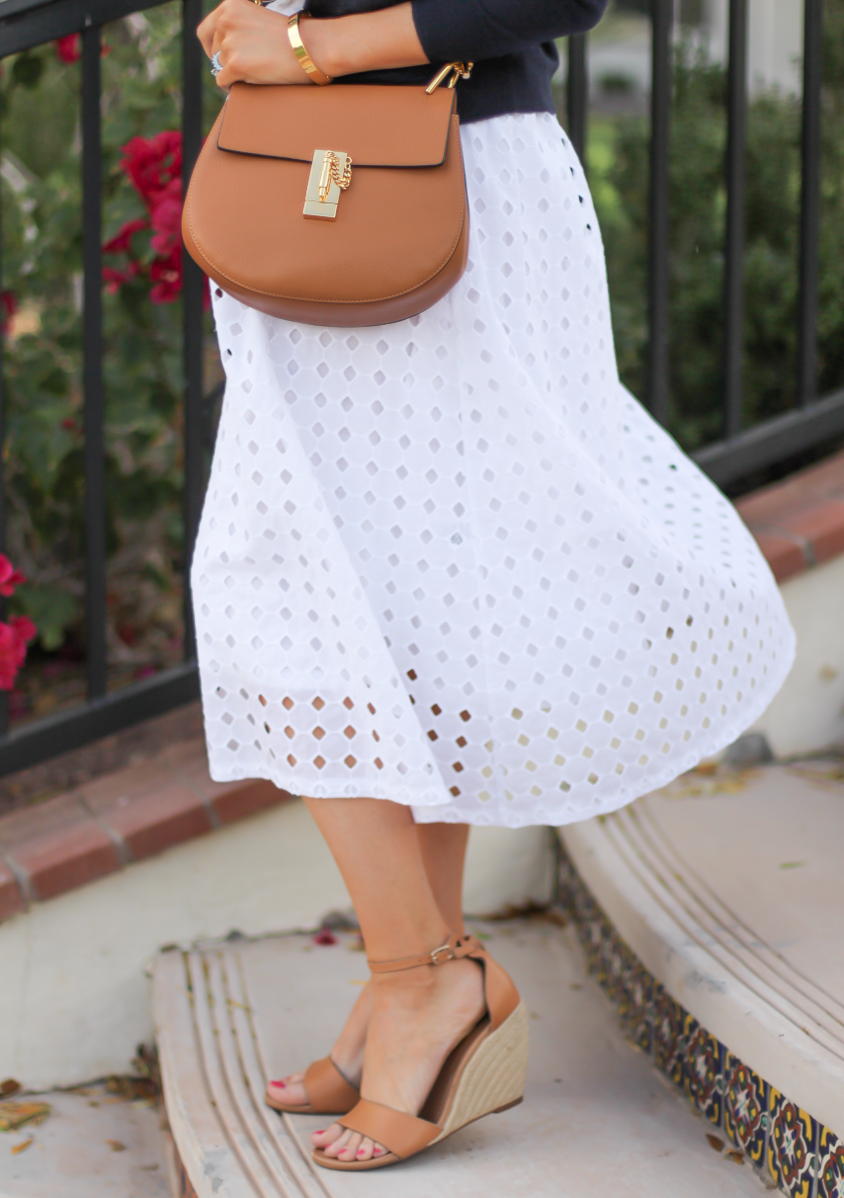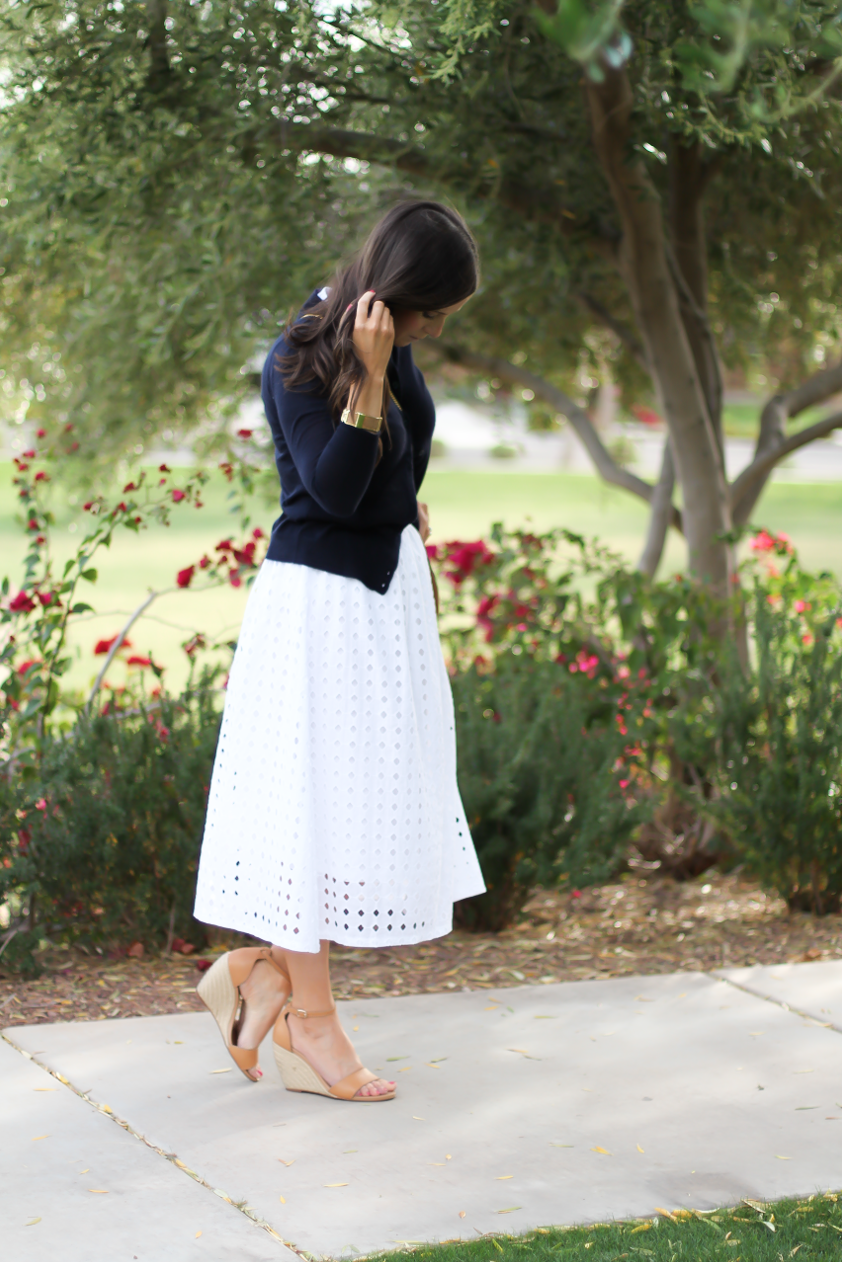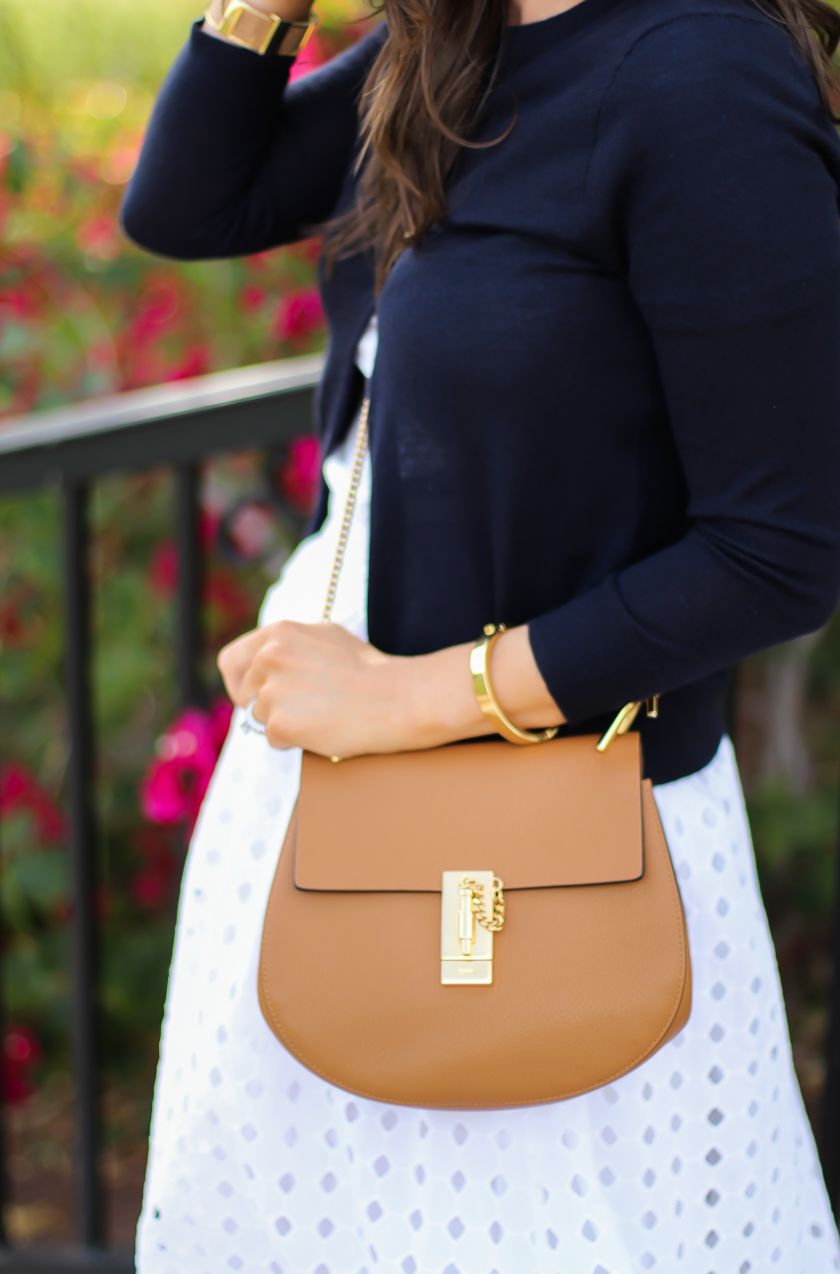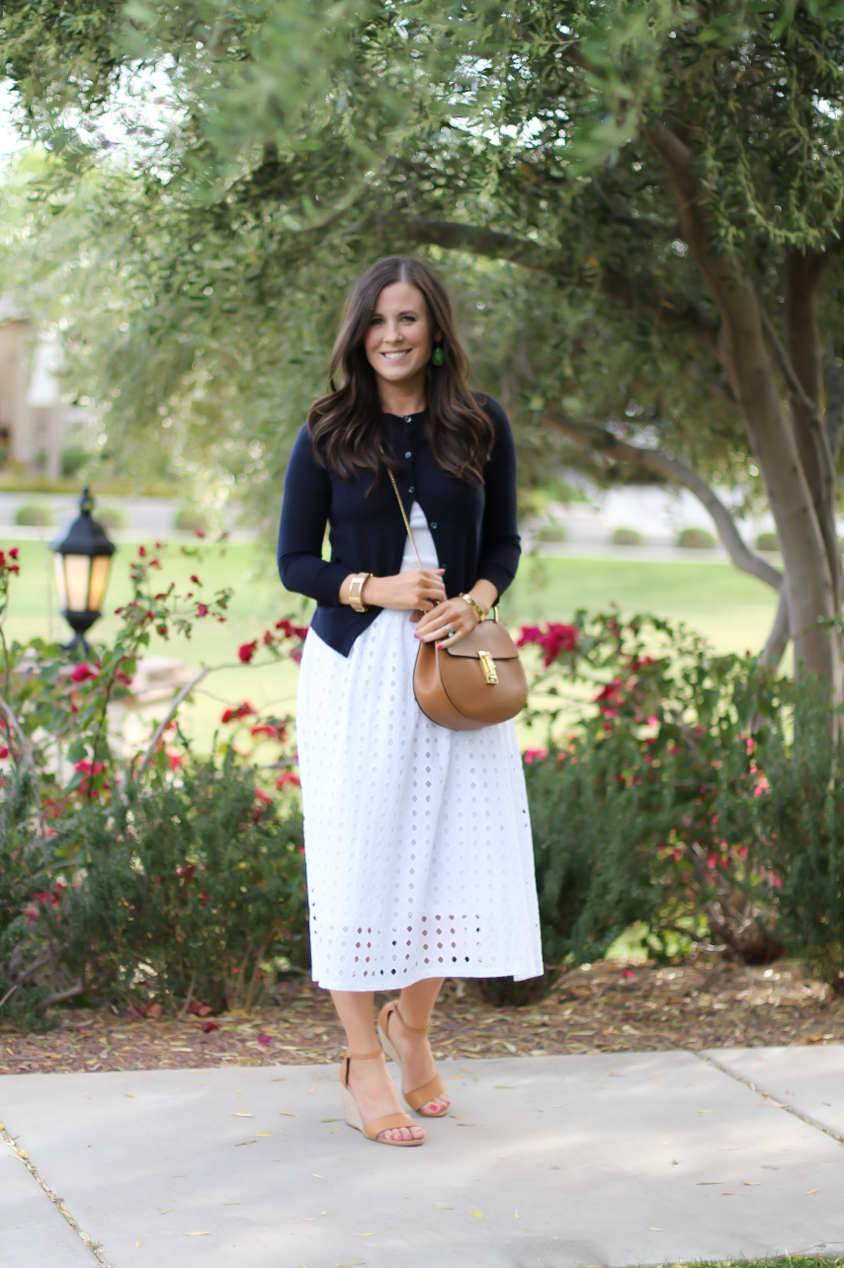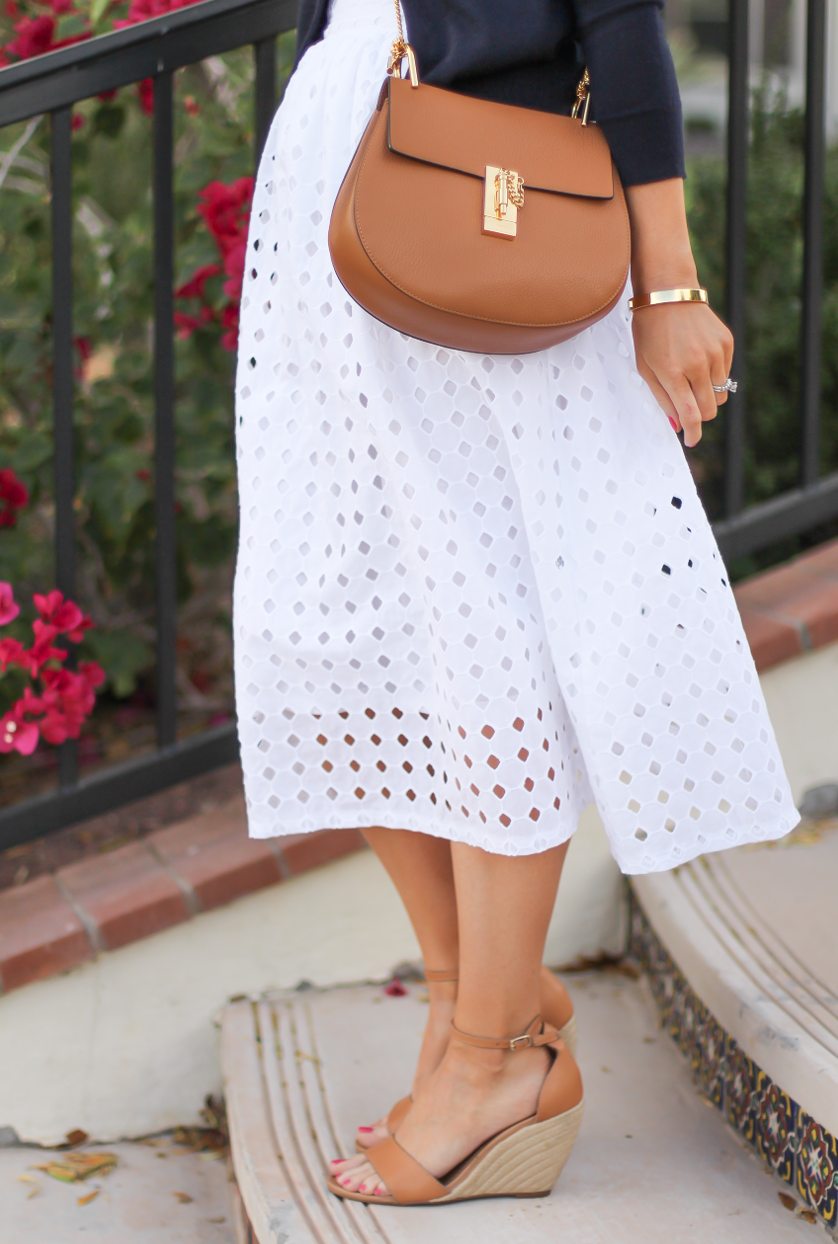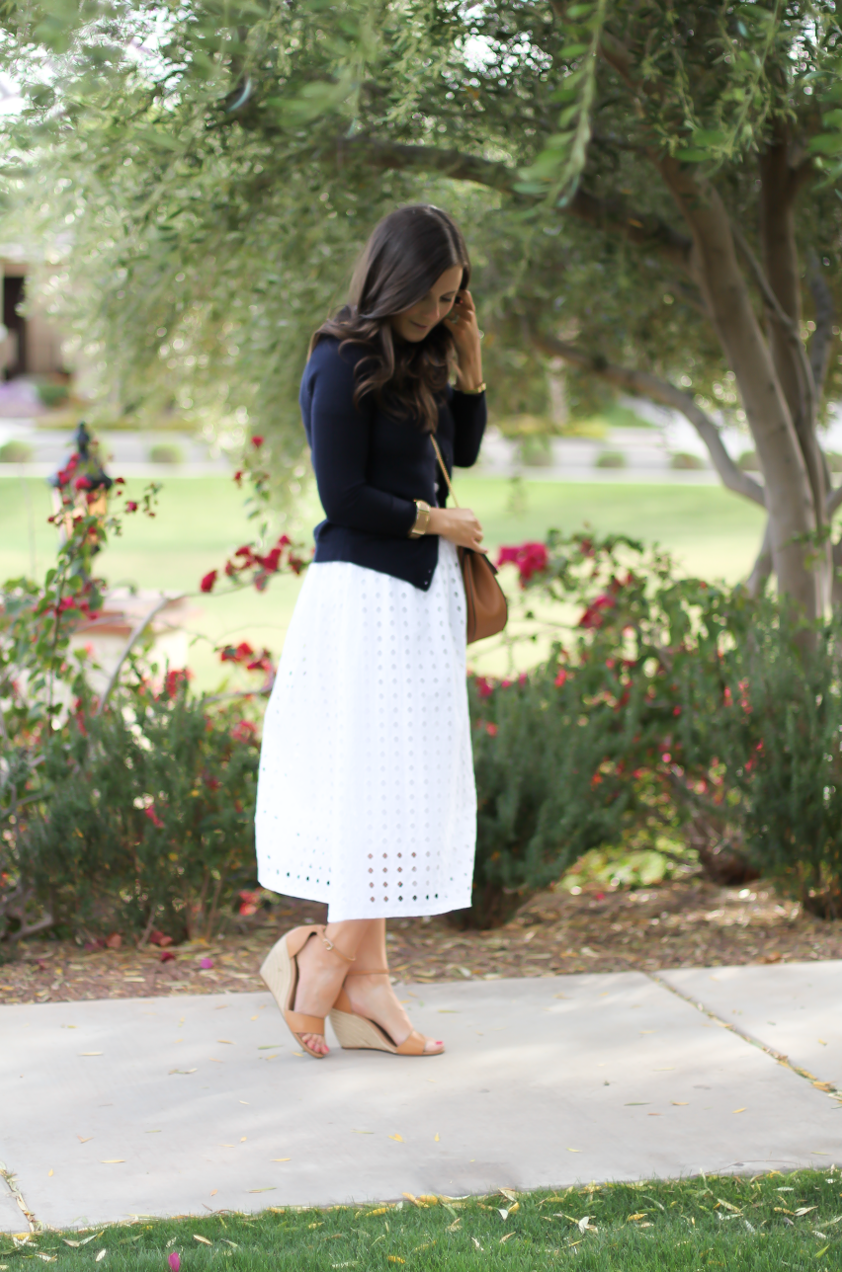 Revolve Clothing : Eyelet Skirt, similar here (Target!),  here, here  |  J.Crew : Cashmere Cardigan, similar here, here  |  J.Crew : Vintage Tee  |  Seychelles : Wedge Sandals, similar here, here  |  Chloe : Bag, try this, this  |  J.Crew : Bracelet  |  Anthropologie : Earrings, similar here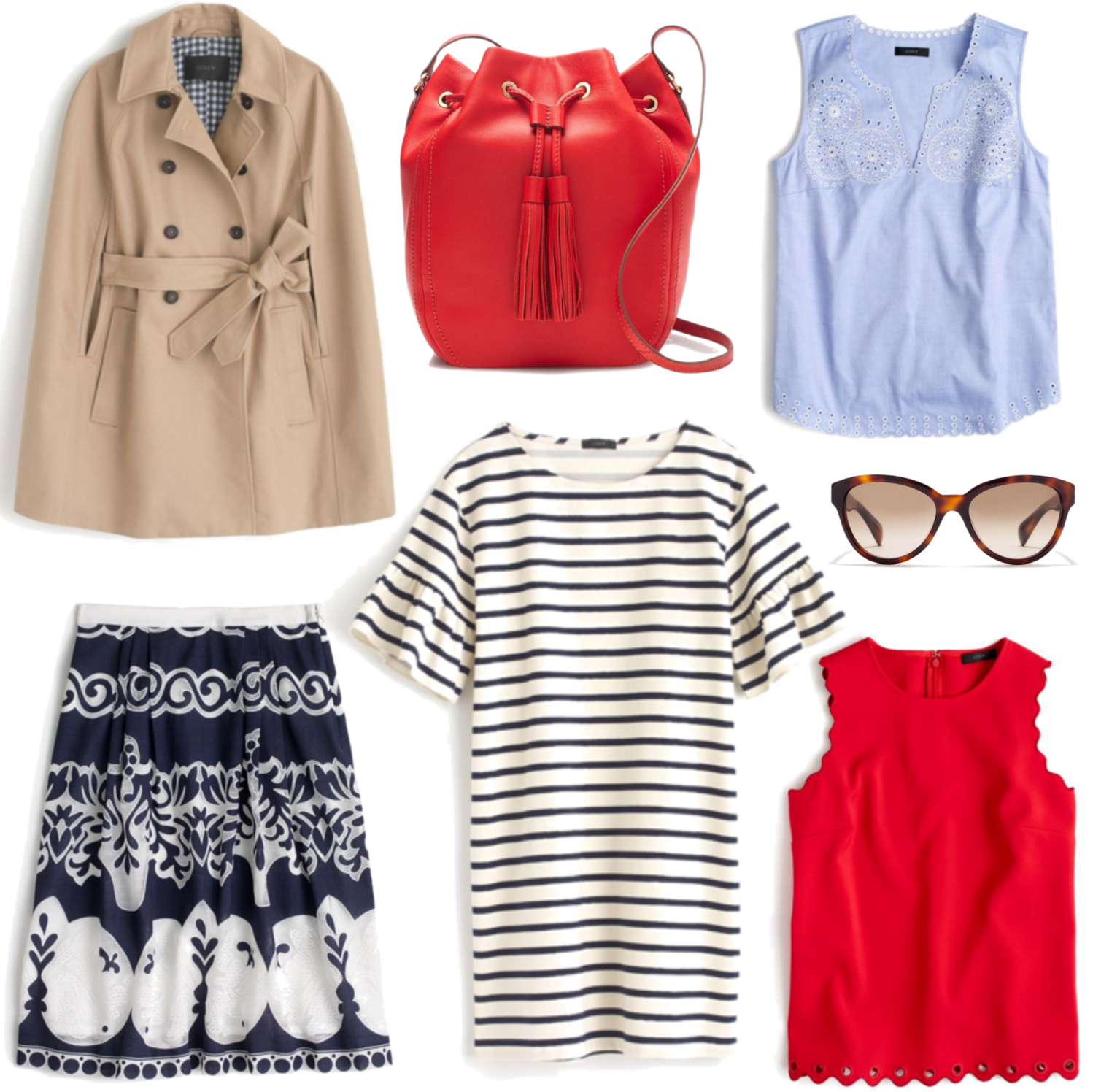 Cape Trench (OBSESSED)  |  Red Leather Tote  |  Blue Embroidered Shell
Blue Print Skirt  |  Striped Dress (YES!  #bothcolors)  |  Red Scalloped Shell
ALSO – loving this buffalo check popover AND polka dot cover up!
I know I wanted to share with you some new cute denim shorts but I'll save them for tomorrow!  I'm so in love with these green shorts from J.Crew that I'm wearing today that I wanted to get them out there first!  They're SO COMFORTABLE.  I have them rolled 4 times but the last time I wore them, I think I only rolled them 3 times.  Totally your preference.  Heck, don't roll them at all!  I'm wearing a size 2 for a slightly more relaxed fit.  Also – I have TWO of these striped shirts and just bought the red one, too.  It's my all time favorite striped shirt for spring and summer….and that's sayin' something!  #ihavetoomanystripes #loveislove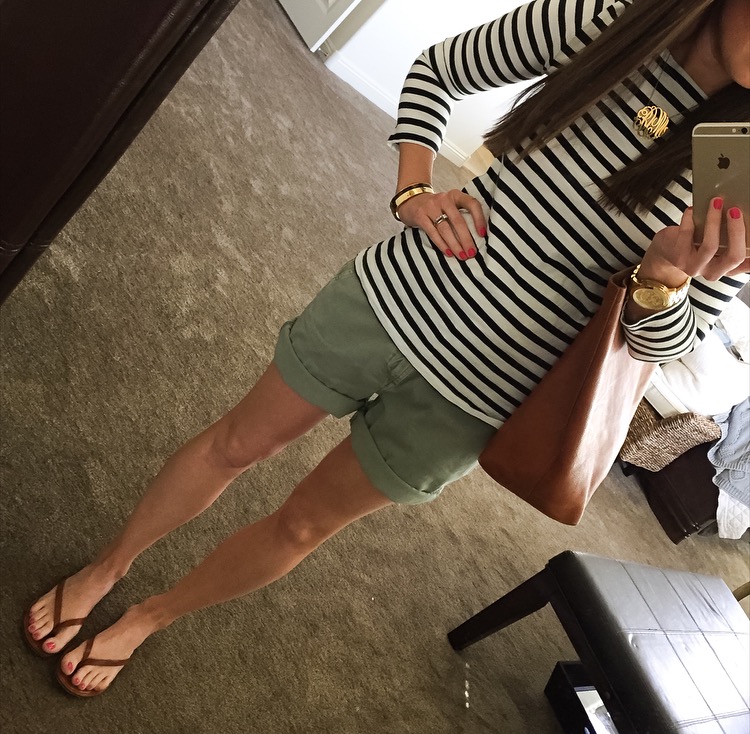 J.Crew : Shorts (size 2 – fits perfect in my waist and I've been wearing a size 26 jeans) |  Striped Shirt  |  Sandals  |  Bracelets (gold) (tortoise)
Madewell : Tote
Michael Kors : Watch
Jennifer Zeuner : Necklace
Nails : OPI Strawberry Margarita