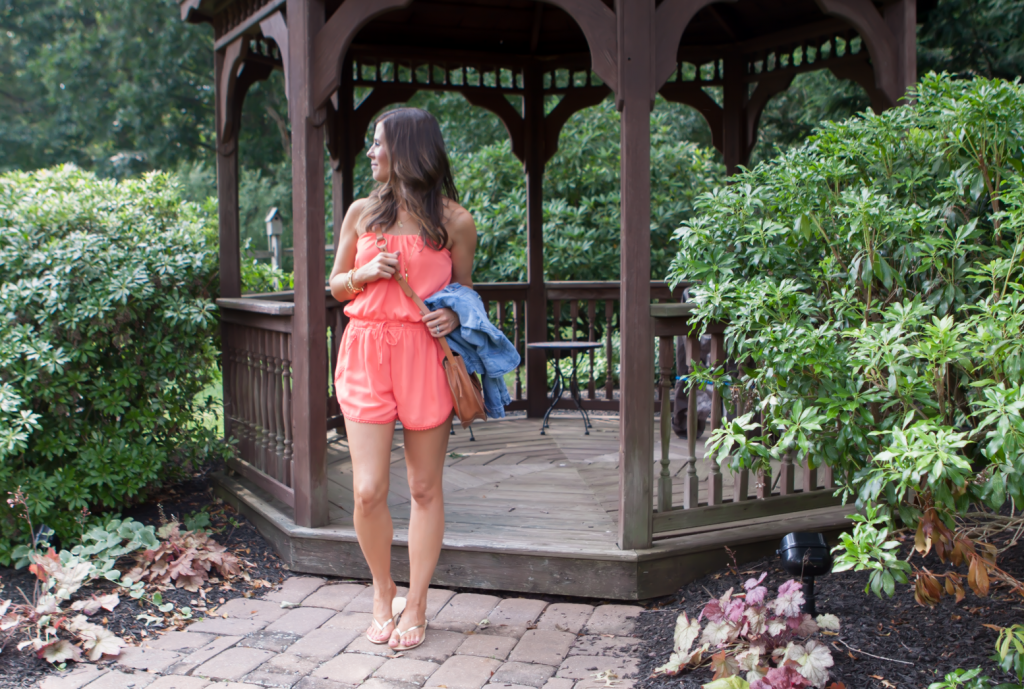 Oh, hey, Monday!  AND, a wonderful Monday it will be when I share with you the details of my first GIVEAWAY and PROMO CODE (NORTHEAST20 – 20% off your ENTIRE order until 7/28!!) from the most adorable White Plum!
But – before I get into the details of today's incredibly cute romper, I want to share just a little bit about White Plum and how it came to fruition.  The creative driver behind this up and coming boutique, Hilary Zwahlen, is a woman to which I can so relate.  While Hilary has quite an exciting story from her life among stars in LA, she also has a very relatable vision that I can truly apprecipate.  Hilary knows what it means to be a mom, who works full time, raises her children…and all the while sticks to a budget and looks fabulous while doing so.  Easy, right?!  Because of Hilary's vision to be a working mom AND find an outlet for the creativity she wanted to share, she decided to start her own company, White Plum.  (…and we're so glad she did!)
Now, onto today's look!
For those that have been following me for a while, know I'm quite a fan of the  summer romper.  They're so easy to wear and while I'm still tried to and true to my skirts and dresses, this cute little short set is quickly starting to take over when it comes to getting dressed everyday.
I adore this cute romper because it's lightweight, it's the perfect summery orange, and while I went a little more on the casual side, you could easily dress this piece up for a night on the town.  My favorite feature, however, is the pom-pom detail that I can't get enough of right now!  LOVE!  Grab your favorite gold shimmered heels and a a gold and glittery clutch…you're going to be the best lookin' one in the crowd, promise.
Don't forget that starting TODAY and until July 28th, using the code "NORTHEAST20" at checkout, you will receive 20% off your entire order from White Plum!  Get the details for today's romper down below and enter our GIVEAWAY to win $75.00 to shop your heart out at White Plum, as well!  They have the sweetest collection you don't want to miss out on…
 White Plum : Tropicana Pom Pom Romper
GIVEAWAY TIME!  Enter Below!