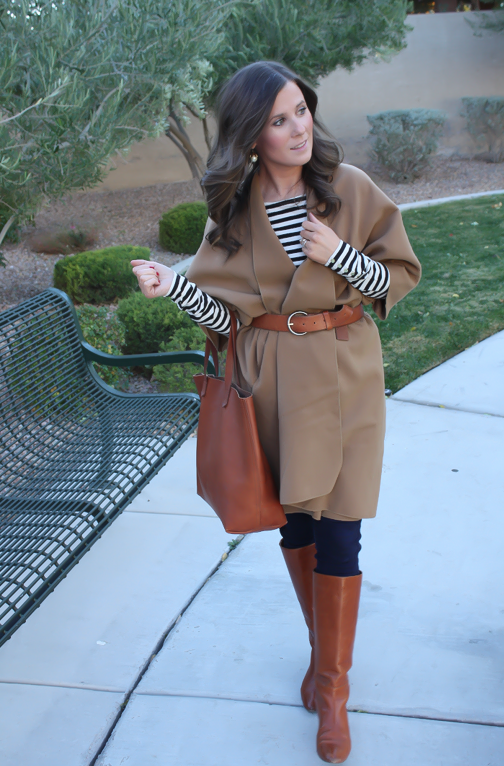 A few weeks ago, I kind of fell in love with this poncho.  I know – I'm obsessed with all things cape/poncho/wrap, the works.  But when it arrived, it was kind of big and being only 5'2″ it kind of overwhelmed me a little bit.  Feeling a little torn, I decided to get creative because I really loved the color and fabric enough to keep it.  I should also mention, it's a great wrap and I don't doubt I will try and wear it loose at some point in the future, but this minor dilemma got my thinking of ways to make it work.
I loved the idea of wrapping a belt around the waist to create what now looks like a coat.  Also, it was snug and I don't have to adjust it as time passes because it's secured in place.  Stripes underneath were an easy choice and the perfect little bit of contrast to an otherwise basic color scheme.
What do you think?  Would you try this look at home?  It's slightly dressy but I think the jeans pulled it a little more to the casual side.
A few of you asked me how I belted my blanket scarf the other night and I'll have to see if my husband and I can get a few step-by-step pictures together for how I managed todays look, too.  Coming soon!
Happy Thanksgiving Eve, Friends!
Mango (On Sale!) : Poncho  |  H&M : Striped Tee  |  Gap : Jeans  |  Loeffler Randall : Boots (on sale +25% off using code "HOLIDAY25"), try these, these  |  Madewell : Tote (sale!)  |  Gap : Belt, try this
Just a few things on my holiday radar!  Here are a few picks from J.Crew and Madewell…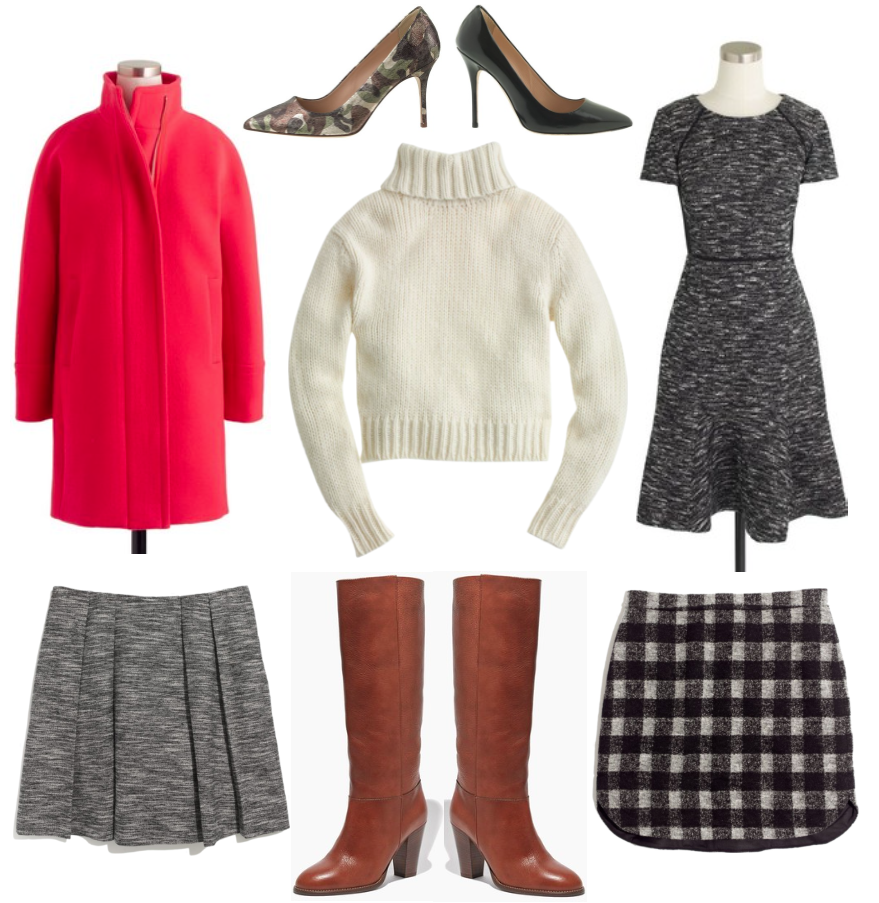 J.Crew (use code "get festive" for 30% off!)
Camo Pumps (or flats…)  |  Glossy Black Pumps
Red Coat  |  Chunky Turtleneck  |  Tweed Dress
Madewell (use code "gift" for 25% off)
Tweed Skirt  |  Tall Boots  |  Plaid Skirt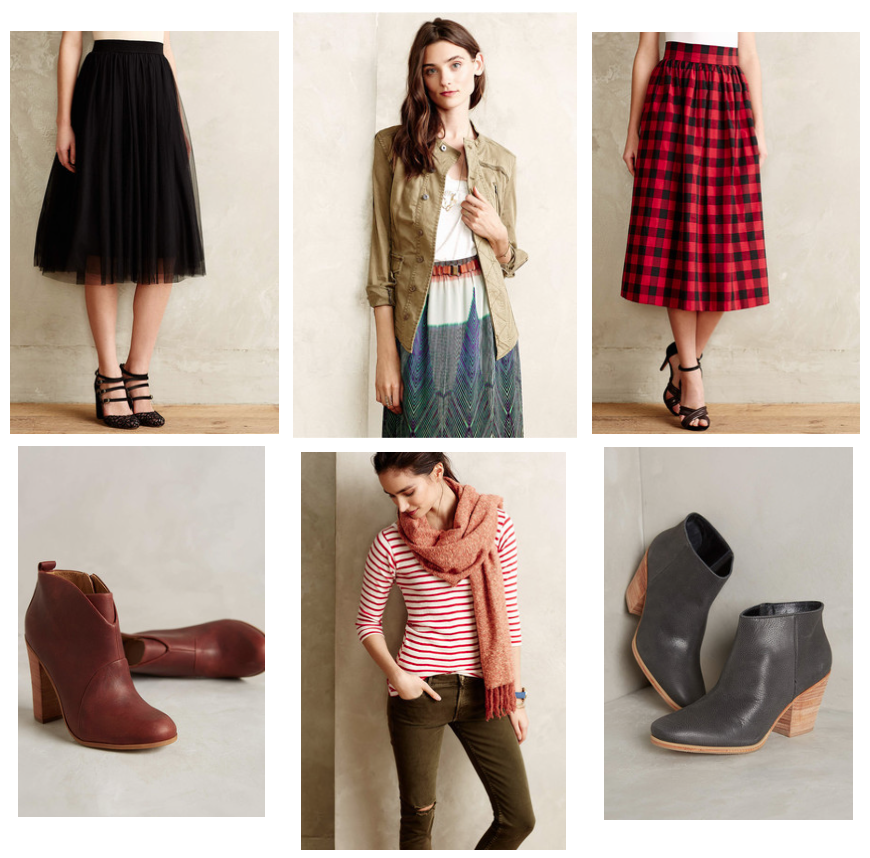 Anthropologie : 
Tulle Skirt  |  Field Jacket  |  Plaid Midi Skirt
Brown Booties (LOVE – more sizes here)  |  Toggery Tee  |  Grey Booties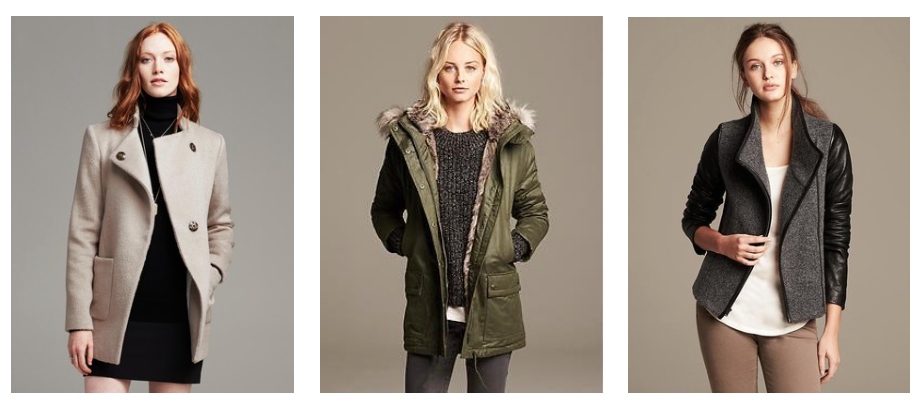 Loving these coats from Banana : 
Tan Coat  |  Fur Trim Coat  |  Mixed Media Jacket