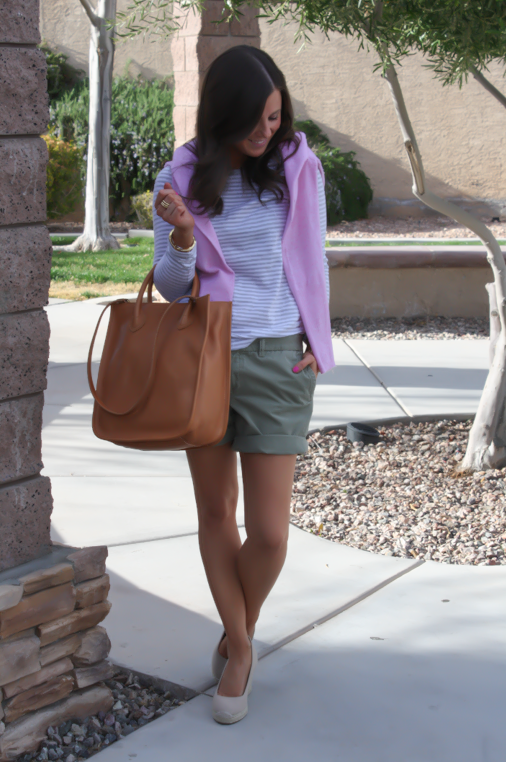 It's "Wordless Wednesday" over here today which is code for….I'm up to my elbows in report cards and assessment data so I'm slightly preoccupied with my full time j-o-b at the moment.
I promise next week I'll be back to normal but in the meantime…I love BF shorts just about as much as I love BF jeans.  Just another outfit I'm using to transition from faux-winter to spring right now!
Anyway, sorry so quick!  But, thanks for hanging in there with me!
xxoo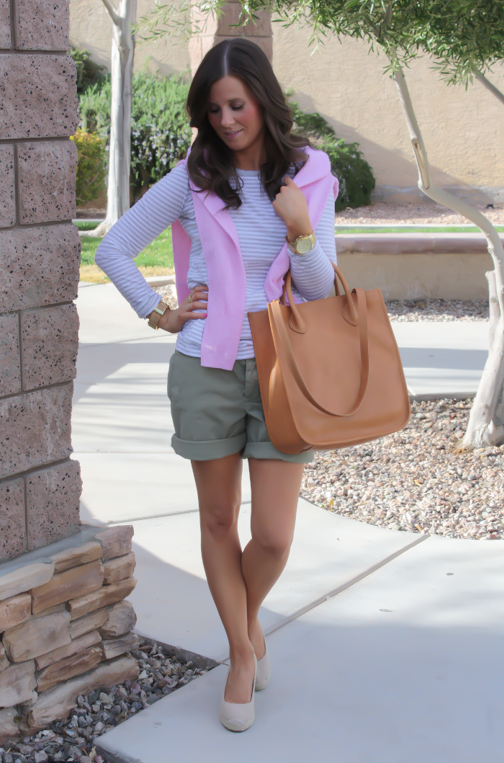 J.Crew : Cashmere Hoodie, similar here, here / Gap : Striped Tee / J.Crew : Boyfriend Shorts, identical pair here / J.Crew : Wedges, similar here, here / Madewell : Tote / Michael Kors : Gold Watch